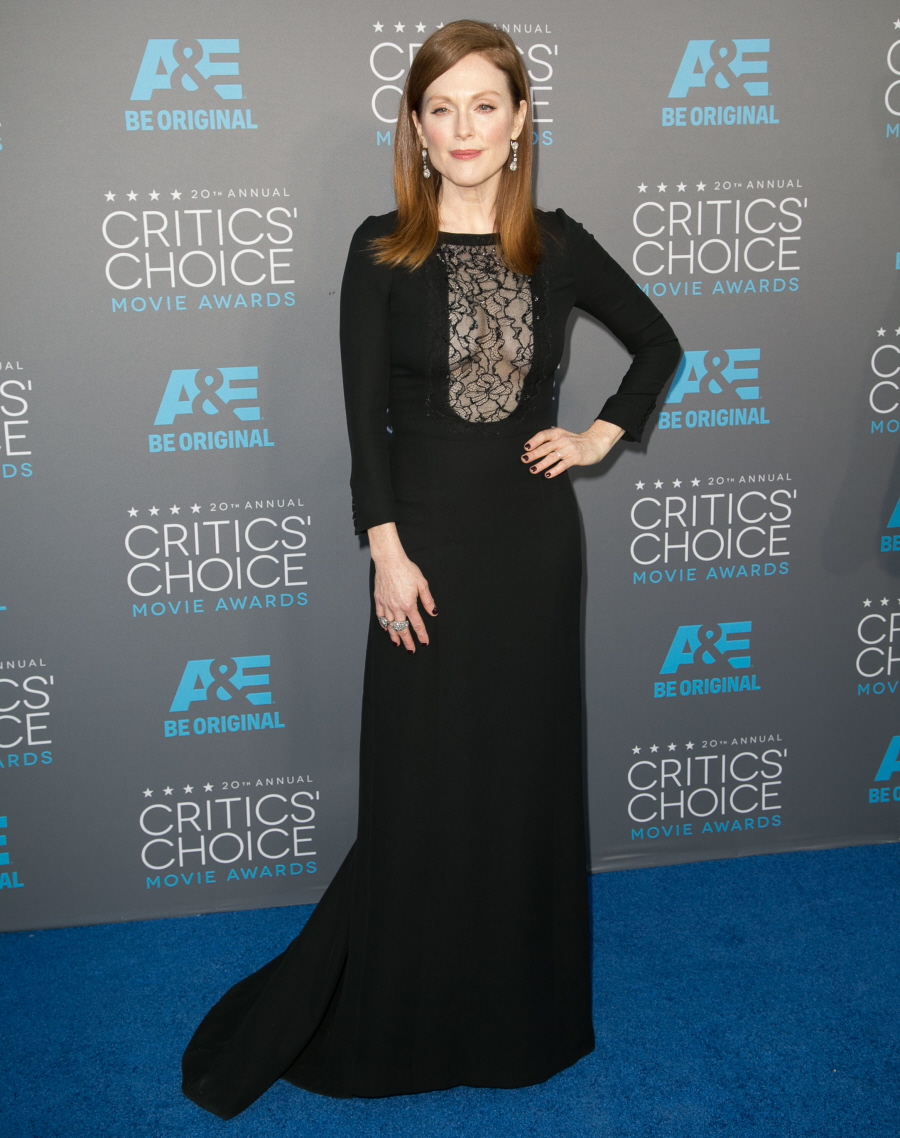 Julianne Moore won the Critics Choice Award for Best Actress last night. It's looking more and more like this year is going to be coronation for Julianne, which is awesome. She's deserving – she's been turning in solid-to-excellent work for decades and she's never won the big prizes before now. As for her look… the gown is Saint Laurent and if we're judging this against Julianne's history of wearing somewhat awful clothes, this is a win. If we're judging this against all of the great looks she could have worn, this is just okay. It fits properly, it doesn't suck, and she looked pretty. Let's just call it a win.
A lot of people are talking about Julianne's acceptance speech and her statement that she's a "girly girl." I think her point was that she doesn't like the feel that she's in competition with her fellow Best Actress nominees, that she'd rather these awards be seen as a celebration of all of their performances. But it got sort of convoluted. Also: when she's mentioning the other nominees, she forgot to mention Marion Cotillard. She made up for it on Twitter later.
Also in black last night… Felicity Jones in Dolce & Gabbana. I don't know, you guys. Do you like this? I think the bodice part should have been solid, without the sheer panel. She could have done a lot better. I was actually expecting Felicity to kill it this awards season, but so far I've been pretty disappointed.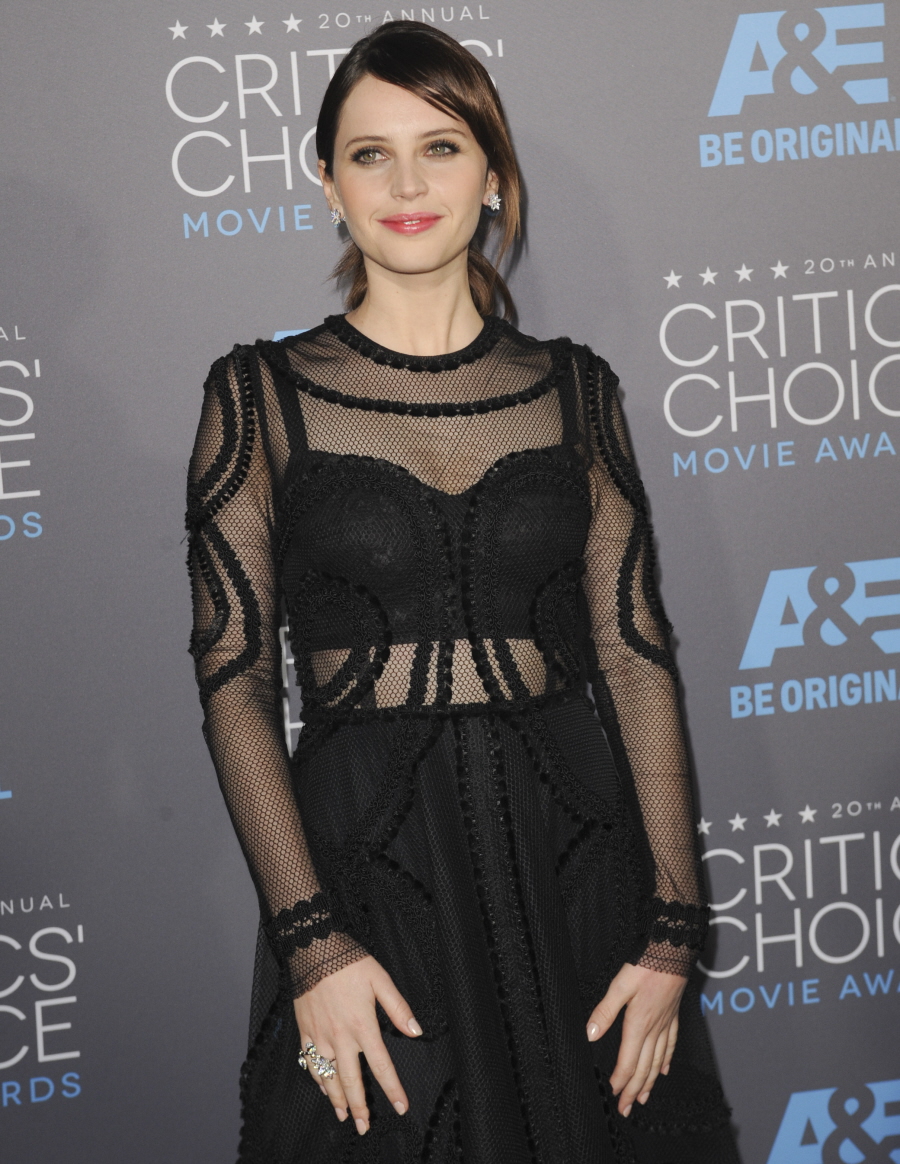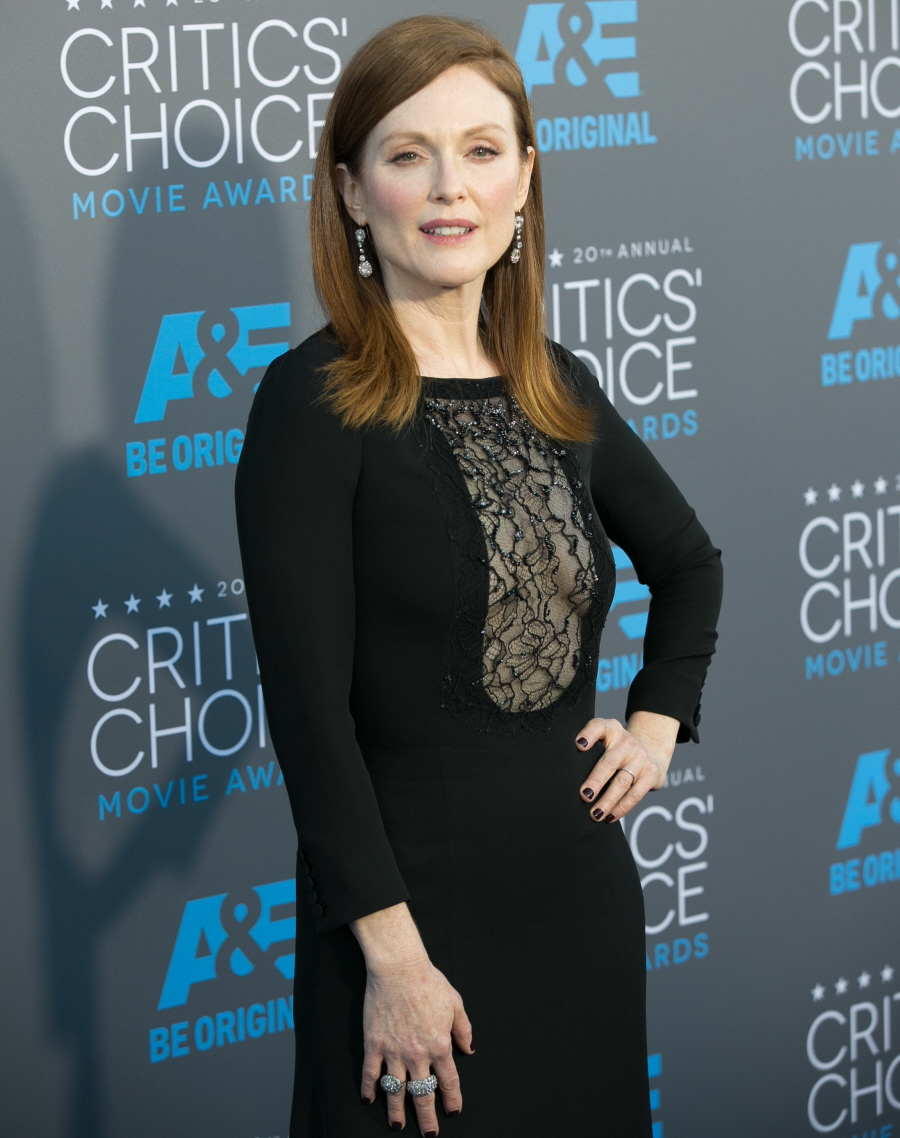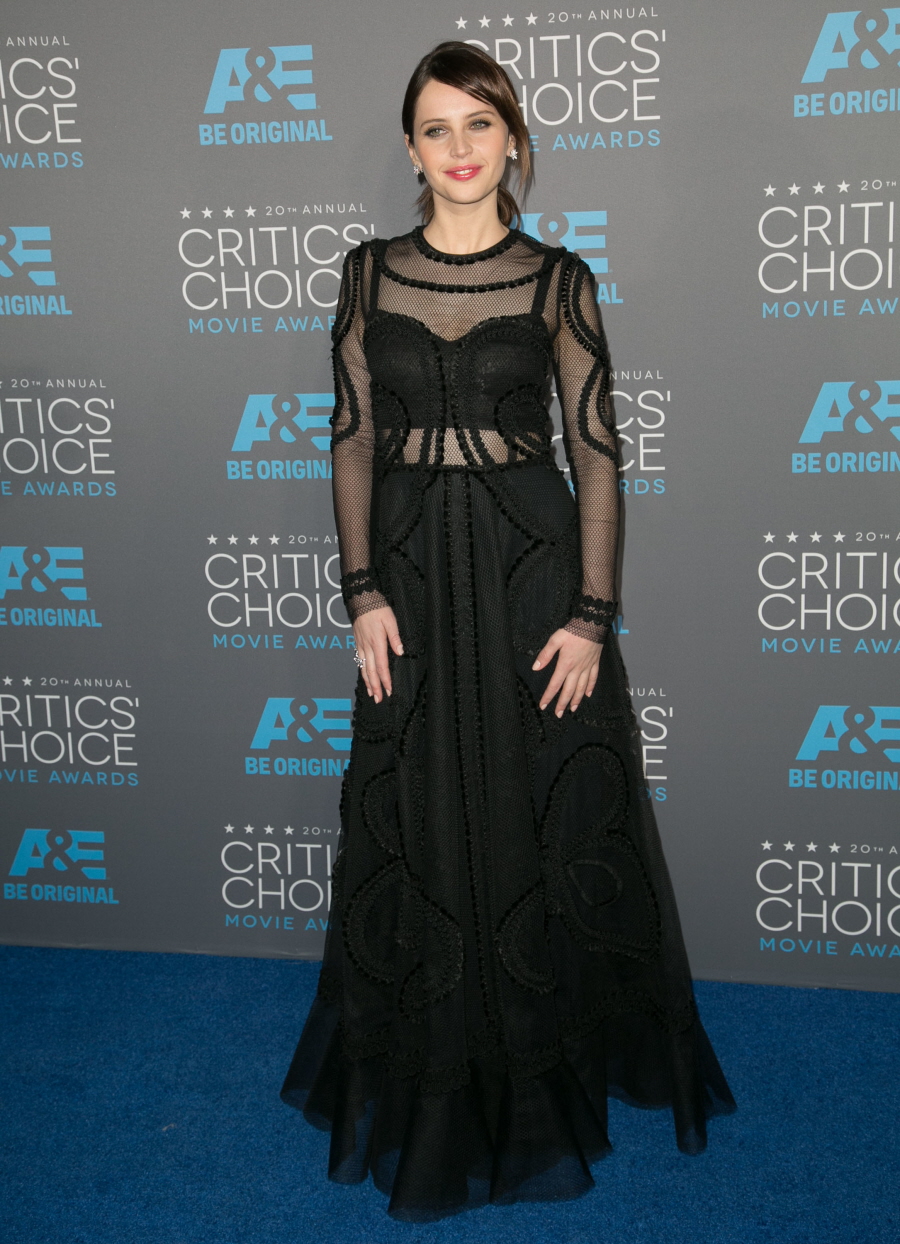 Photos courtesy of WENN.