Here are some photos of Julianne Moore and her family at last night's Museum of the Moving Image's annual salute. Julianne was the one being saluted, and it's about damn time. I sometimes feel like they give these lifetime achievement awards and "career tributes" too early, but Julianne has been turning in excellent work for decades, and she's more than deserving. Julianne attended the event with her husband Bart Freundlich and their children, Liv and Caleb. Liv looks SO MUCH like her mom. Such a beautiful young lady. You can read more about the event here – lots of celebrities and friends came out for Julianne, and it felt very real. As in, her colleagues genuinely love her and want her to win all the awards.
Julianne wore this gold Chanel Fall 2014 dress which… it's a look. At first glance, I didn't like it, but when I really studied it, I liked it more and more. It's not a dress I would have chosen for her, but it actually works. The gold/metallic vibe works with her coloring. The cut is flattering. It's not a boring dress and there's lots of stuff to look at. And I think her styling complements the look too.
All in all, I haven't been disappointed by Julianne's red carpet choices this awards season. She wore a pretty Givenchy to the Globes, her black gown at the Critics Choice Awards was okay, and now this Chanel. Did she get a new stylist? Or is her old stylist really putting in some extra effort this awards season? Whatever it is, I really, really hope that Julianne wears something gorgeous and flattering at the Oscars. She's going to win, and I want those photos to look amazing.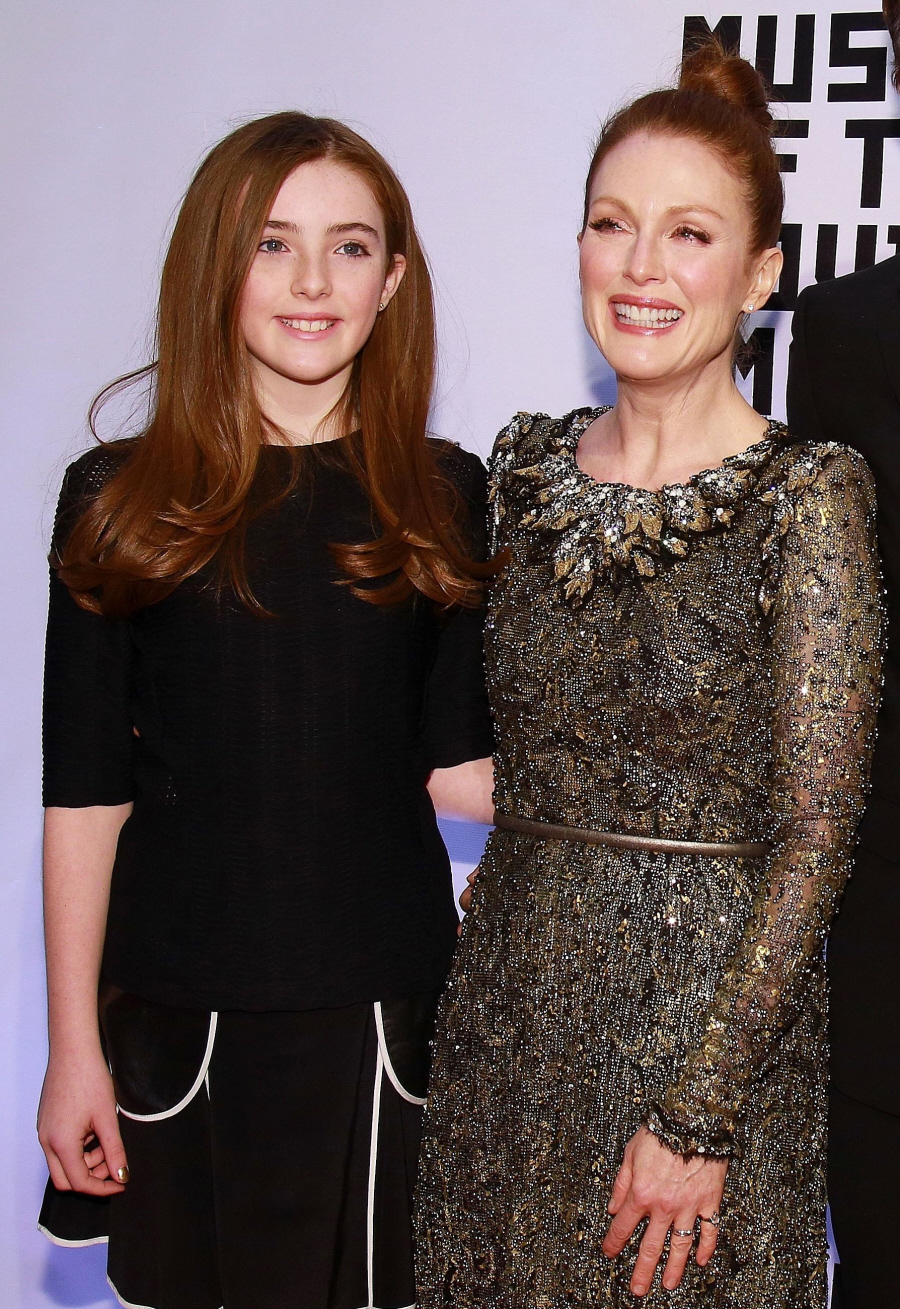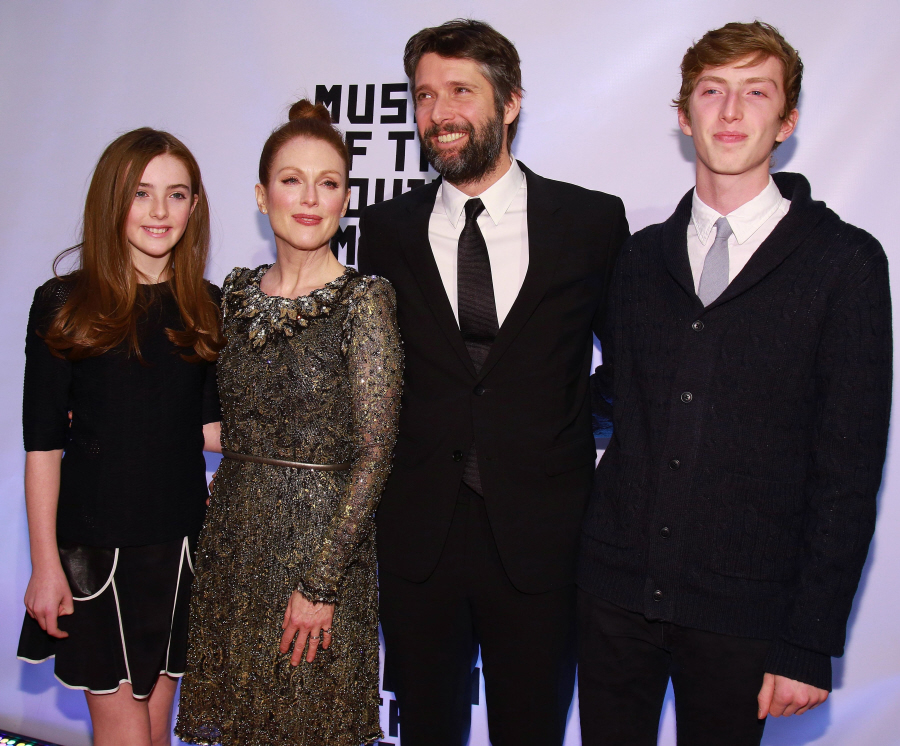 Photos courtesy of WENN.