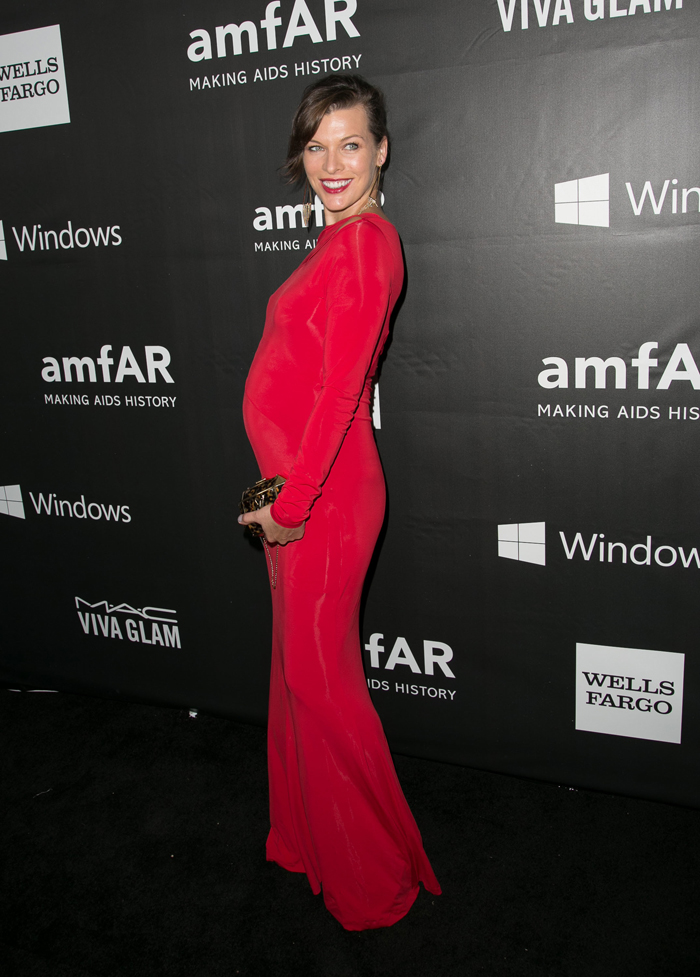 Back in October, Milla Jovovich announced a second pregnancy. This news tossed a wrench into Resident Evil 6 production, which was rescheduled. I kind of love that they had to reschedule — it shows how indispensible Milla is to the franchise. Not that these are good movies. They're spectacularly awful, but people love them a lot. The big attraction is Milla, the former wild child who settled down with Paul W.S. Anderson to make cheeseball zombie movies. She kicks some serious zombie tush though!
Milla is one of those rare celebrities who regularly updates her Facebook page. She's active on other social media platforms but uses them mainly to point towards Facebook. She treats the site like a public diary (within reason). Here's her latest pregnancy update as she conquers the third trimester:
So the countdown to our new baby begins, we only have ten weeks to go! It's so exciting, but at the same time daunting! lol! I'm hoping our experience with our first, Ever Gabo, has us prepared.

I've gained all the baby weight I need to have a healthy pregnancy -30 lbs.- and as of last week, I've started having to be really careful about my lifestyle so I don't continue to gain unnecessarily; which is not healthy for me OR my newborn.

I'm really proud of myself for not gaining the same amount of weight that I did with our first child (75 lbs.) because I have to be ready to start filming "Resident Evil- The Final Chapter" in August of this year and I will also be nursing an infant simultaneously (get ready wardrobe department for Alice's new "easy mama access" costume;)) so I don't want to be on any extreme diets to get ready to go back to "action hero" mode!

Saying that, I've started taking long walks to keep my metabolism in high gear and working on a game plan with my trainer, Harley Pasternak to come up with the ideal daily diet for me.

Just so you understand, when I say diet, I'm not talking about losing weight, I'm talking about what I'm eating on a daily basis. I don't want to lose ANY weight right now, because at 170 lbs. I'm at a perfect pregnancy weight for my height and build. I want to maintain where I'm at; my ideal being 175 all together (with a total of 35 lbs. gained over all through out my pregnancy).

I also want to be the healthiest I can to ensure the easiest delivery and no stress post birth when I have to establish a nursing routine, as well as, slowly getting myself and my family ready to move halfway across the world to make a big action movie with a lot of stunt work! Phew!
[From Facebook]
Moving halfway across the world will be rough once the second baby arrives. I'm sure Resident Evil producers will be watching Milla to make sure she loses the baby weight on time, which sucks. She's an actress though and knows that it comes with the territory. Milla already has a plan in place, and Harley Pasternak is a respectable trainer. He's not into those faddish fitness trends or starvation diets.
I look forward to seeing what Milla names her second baby. Her daughter's name is Ever Gabo, which I'm not crazy about. "Ever" seems like it's short for something and begs for another syllable. Milla explained that the name (often bestowed upon Scottish boys) refers to Paul's Celtic roots.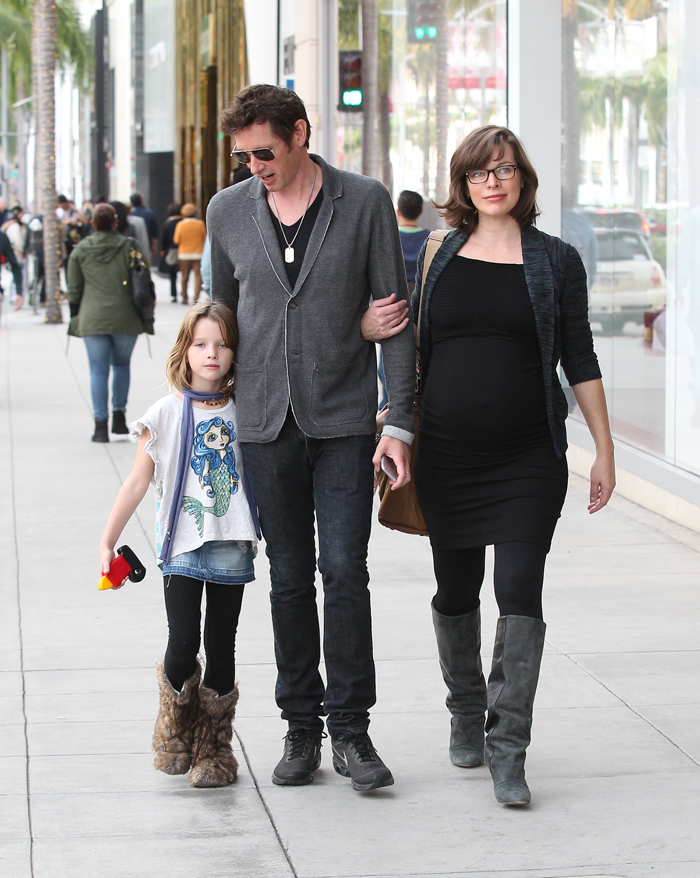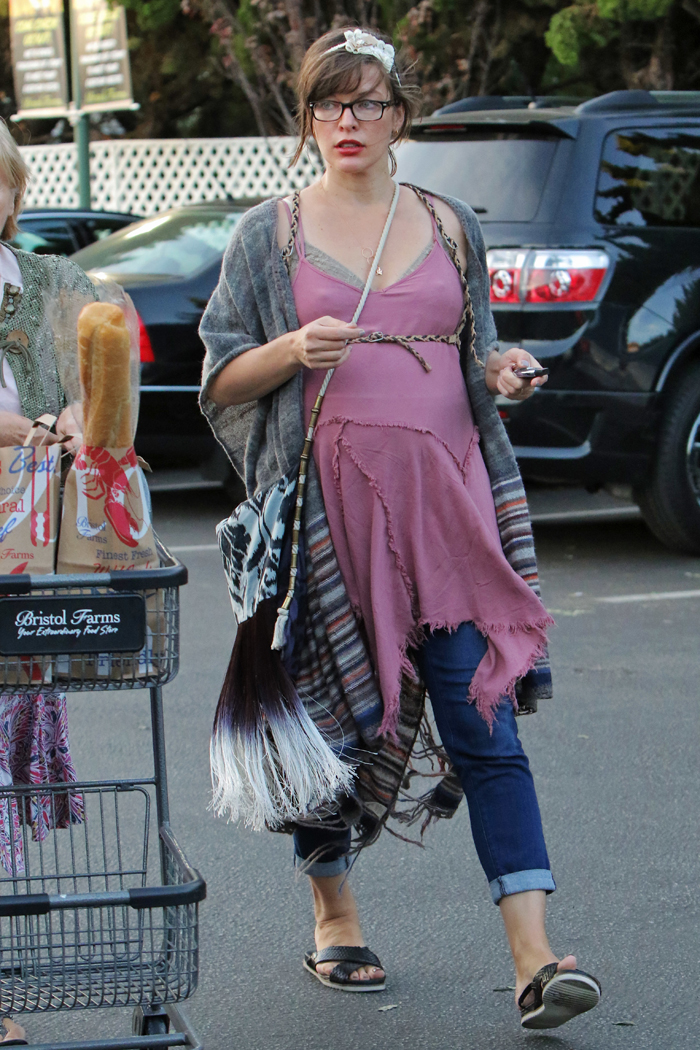 Photos courtesy of WENN