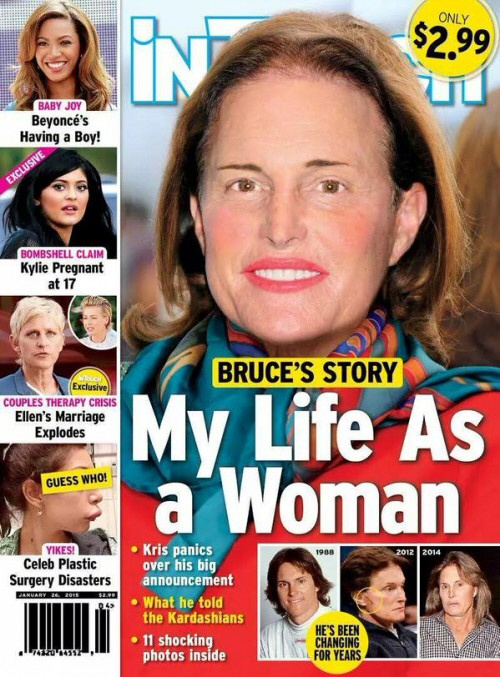 As you know, Bruce Jenner was the victim of a nasty piece of transphobia on the cover of In Touch this week. In Touch photoshopped his head on the body of Dynasty star Stephanie Beacham, who was wearing a jaunty scarf and red suit jacket. They also painted lipstick on him and made the headline deliberately misleading to give the impression that they had an interview with Bruce. Many people fell for In Touch's cover; I saw a woman reading the article in a store on Monday, looking confused. I told her Bruces' head was photoshopped on someone else's body with lipstick added and she said "I thought so."
Bruce has been making changes with his outside appearance, but he hasn't made a public comment about it and it's all been speculation up to this point. We don't know if he's transitioning and it's up to him whether or not he wants to say anything about it. Many people have publicly supported Bruce including comedian Russell Brand, who called this bullying and said that "Transphobia seems to be the most recent and encouraged form of prejudice now that racism and homophobia are not tolerated… Stop. Bruce Jenner is a human being." GLAAD also issued a statement about this cover, their president Sarah Kate Ellis wrote that "This nonsense has to end. It's long past time that media outlets stop gossiping about Bruce Jenner's gender."
Bruce's daughters have also been supporting him. Khloe instagrammed this photo on Monday of all the Jenner-Kardashian girls with their dad. This is sweet. Look at Kim all stony-faced in the corner though.

As for how this cover came about, The NY Daily News reports that In Touch has a longstanding beef with The Kardashians, and that a source told them that the publication feels betrayed "that the family used them to get famous, then dumped them." Kris Jenner isn't taking this sitting down. She has "banned Touch, Life & Style and all Bauer publications… from Kardashian-Jenner red carpets, events, premieres and fashion events." Good for her.
Kris has also reportedly been pressuring Bruce to make a statement about the fact that he's made some changes. According to Radar, she wants him to firmly deny the rumors that he's getting a sex change. Their source claims that Bruce has chosen to remain silent and that "this is extremely sensitive for [him] and it's his choice not to address it."
US Weekly claims that Bruce "was upset by InTouch's story" and will address this on the show, though. They state that "Bruce and Kris [will] address his changing appearance in a scene they shot together. It will be a plotline." While I sideeye anything that's a plotline on KUWTK, I do respect Bruce's right to tell his side of the story his way at a time he's comfortable with it. I hope he doesn't feel pressured to address this if he's not ready. For everything I can say about Kris Jenner, she does seem protective of Bruce. Still, ratings come first.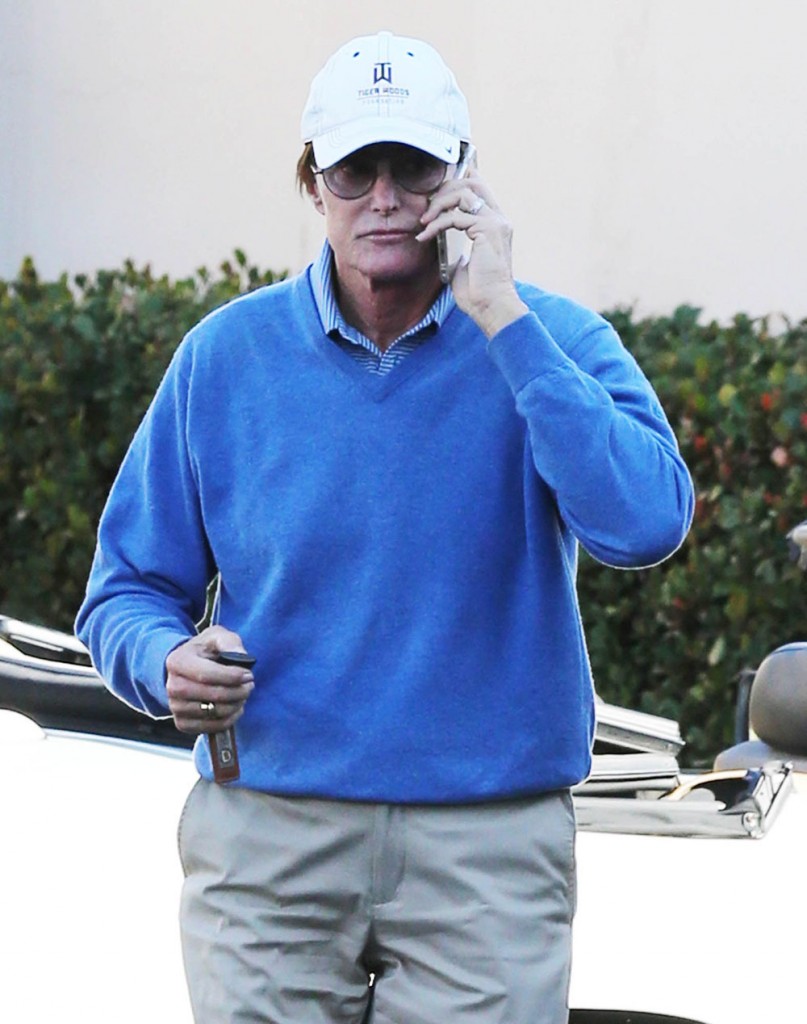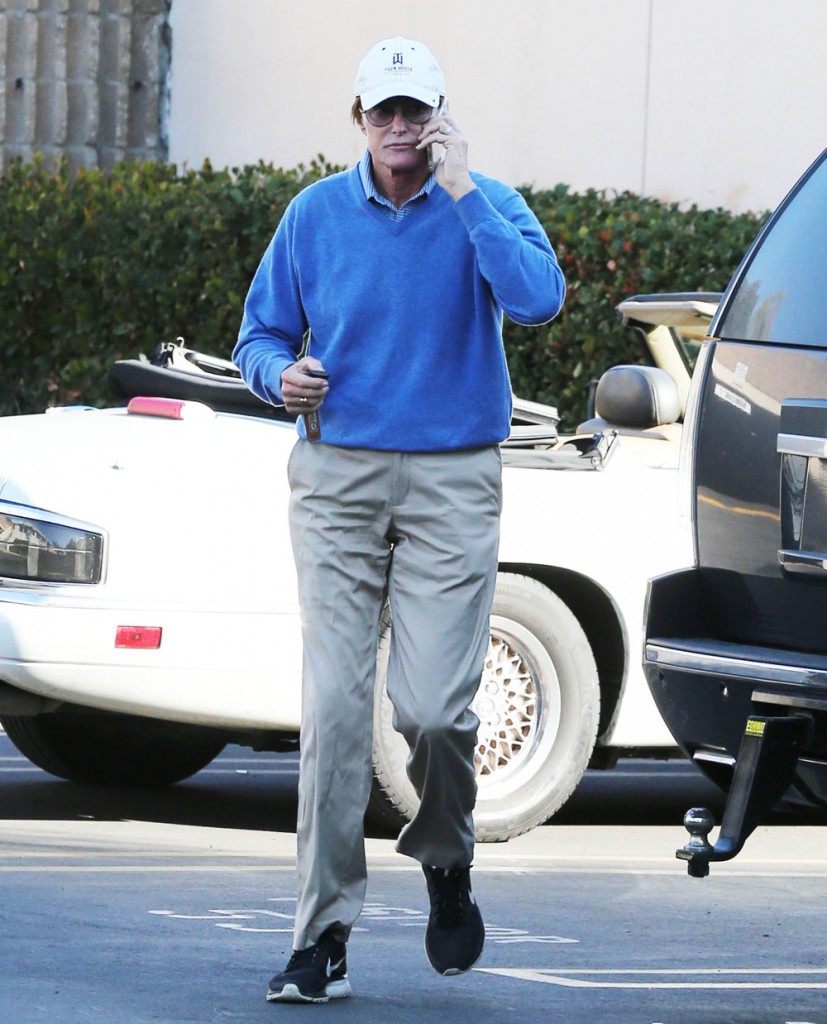 photo credit: FameFlynet