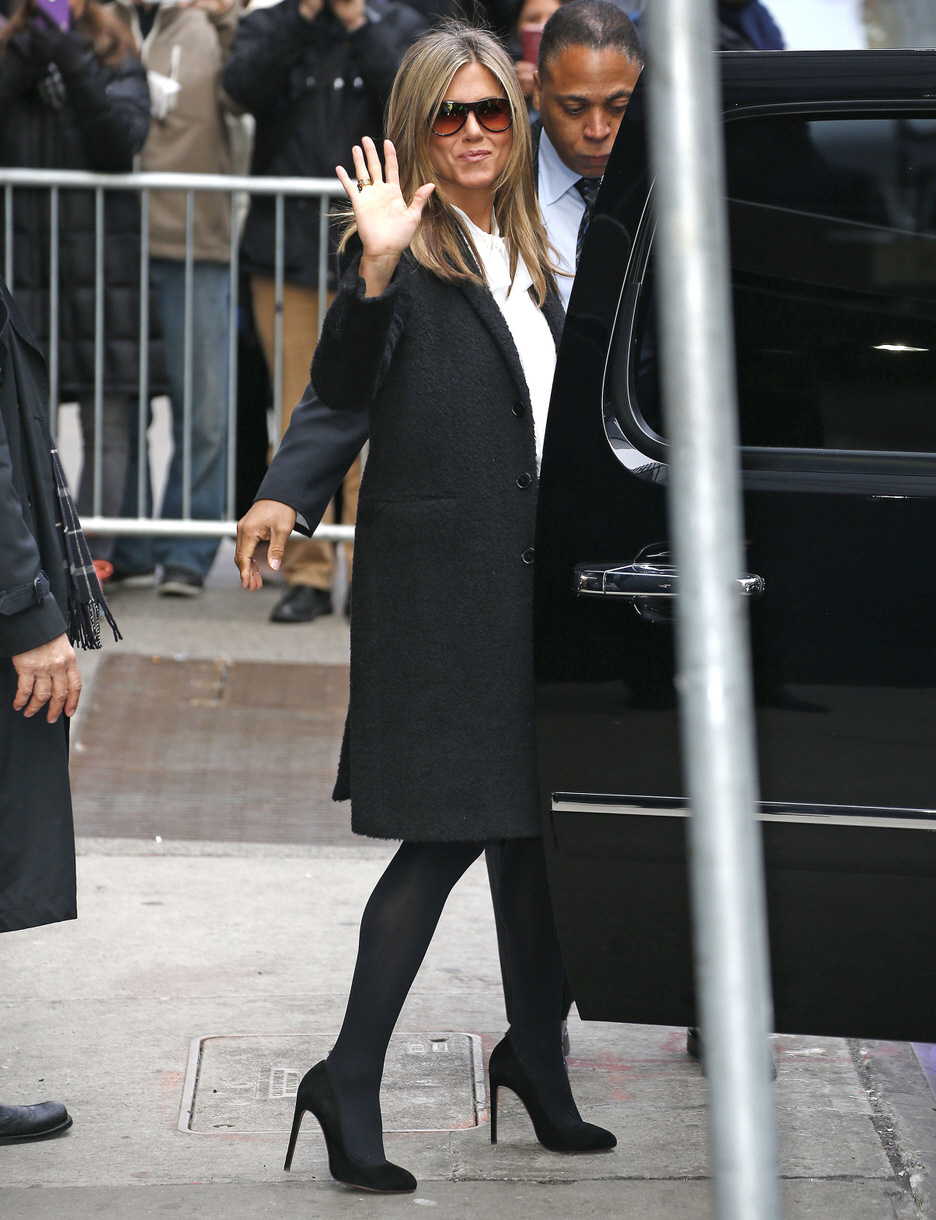 As I promised, here is the interview Jennifer Aniston did with Good Morning America yesterday. These photos are from outside the GMA studio in NYC too – I like the black heels and black tights. There's a white blouse and a black bouclé coat, which I like a lot. The skirt is Saint Laurent, apparently. Huh, so much Saint Laurent lately. I'm also enjoying the fact that she's not doing the ponytails or updos since her Oscar snub. She no longer feels the need to convince us that she's serious, with serious hair. Thank God! Anyway, here's the GMA interview:
#CakeLayers! Not to be confused with Layer Cake, which is actually an excellent movie starring a pre-James Bond Daniel Craig. Jennifer was fine here, it was Robin Roberts who annoyed me. I did take issue with this though: "No one has ever told a story about chronic pain." Is that right? My first thought went to House, MD, which isn't a movie, yes, but was a major Emmy-winning TV series in which the lead character struggled every day with chronic pain. While Cake might be the first film (or the first in recent memory) to deal with chronic pain, I'm bothered by the idea that Cake is being billed as the only "story" of chronic pain. Am I nitpicking? It's just that I used to watch House all the time.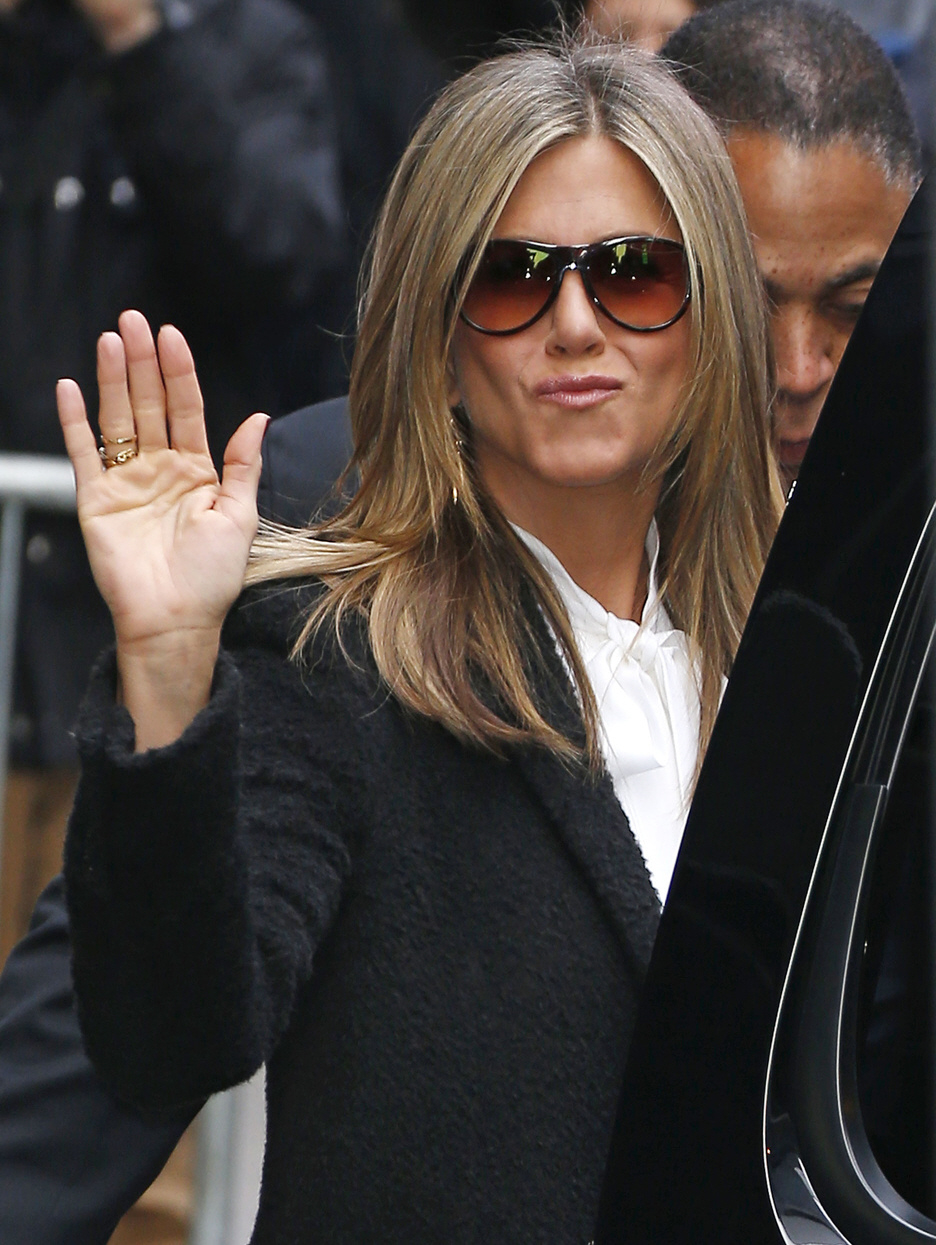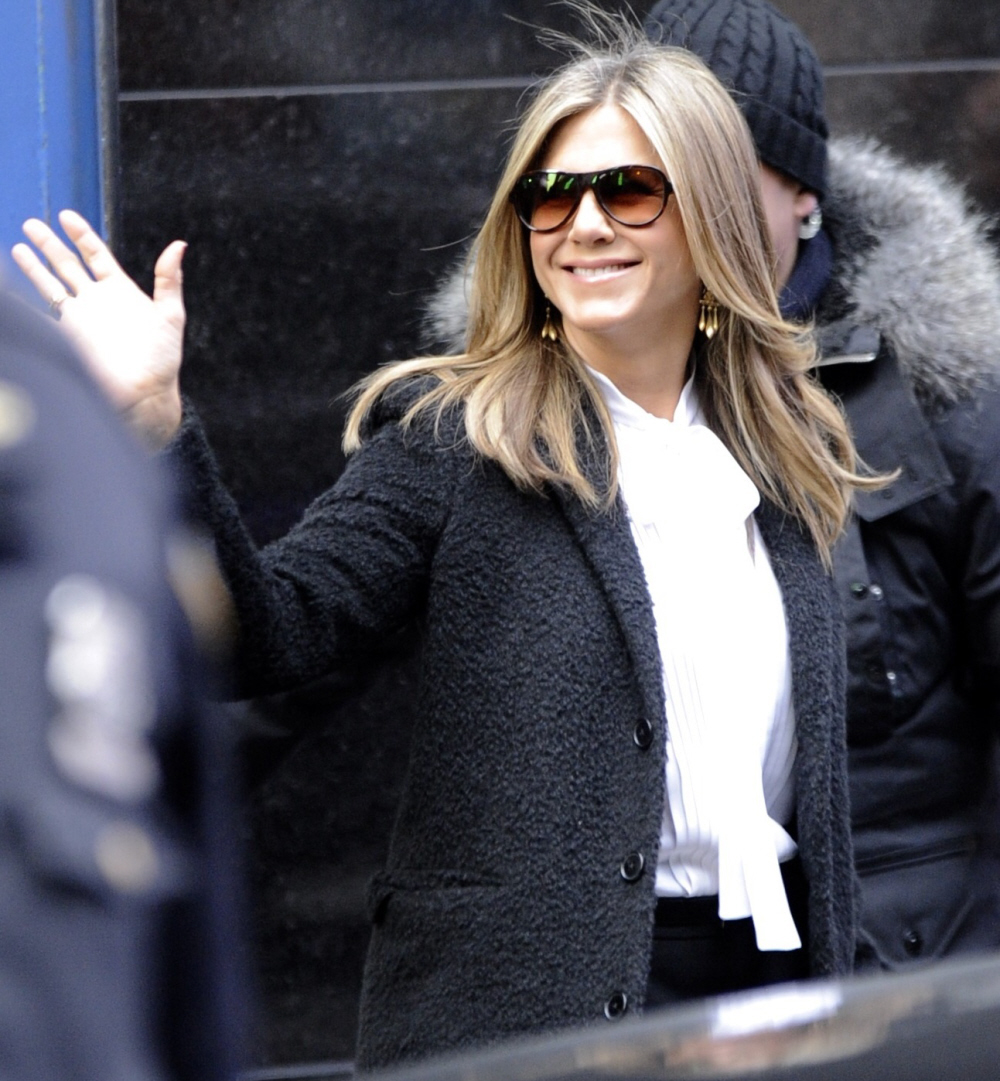 Photos courtesy of Pacific Coast News and WENN.