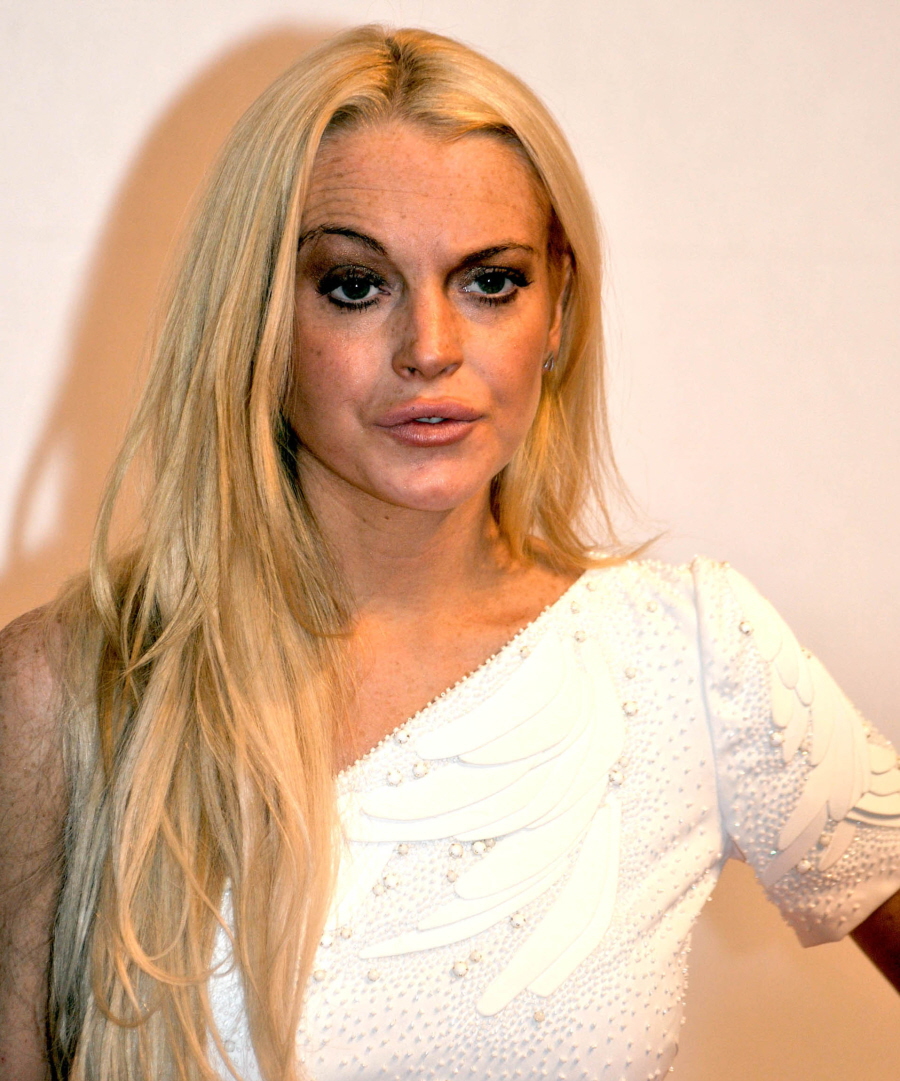 I've been enjoying the lack of Lindsay Lohan news lately. Haven't you? On slow days, I sometimes wonder where she is, if she's on a bender, if she and Dina are sharing a bottle of tequila, and if she's crashed her car into any more babies. But mostly I'm just happy that she's out of the news for the most part. On New Year's Eve, we found out that Lindsay had contracted a mosquito-borne virus called Chikungunya while vacationing in Bora Bora (of course). While Chikungunya sounds like a very serious thing, most people were like, "Eh, she's a crack liar, she's probably lying about this too." And it honestly seemed like she was! After her announcement about her virus, it seemed like she was fine. But then yesterday, TMZ announced that Lindsay had checked into a hospital with a bad fever.
Lindsay Lohan is in a London hospital with a rare, incurable virus she apparently picked up in Bora Bora … TMZ has learned. We're told Lindsay contracted Chikungunya, a virus transmitted by mosquito bites that causes fever, joint pain and fatigue.

Lindsay vacationed in Bora Bora over the holidays and then flew to L.A. to shoot an Esurance commercial … we believe for the Super Bowl.

Lindsay began complaining of the illness just before New Year's. She then went back to London where she became so ill she couldn't walk. Lindsay is currently in King Edward VII's Hospital … the same place the Queen gets treated. They're keeping Lindsay because she has a high fever and the joint pain is unbearable.

As for her prognosis … we're told the joint pain could last for months.

Update: We're told Lindsay was just released from the hospital because her fever broke sufficiently, but her joint pain is still intense and doctors referred her to a specialist who treats the virus. We're also told Lindsay's mom Dina is on her way to London to be with her.
"The same place the Queen gets treated…" Of course. Because Lindsay Lohan is the Queen of Crackens. As for her claims about this virus and her terrible symptoms… sure. Okay. I'll believe her, sort of. I think she probably was feeling sort of rough, but my guess is that she only checked into a hospital when the pain interfered with her partying. I can just imagine the look on the doctors' faces when they did a blood test and realized how many painkillers she already had in her system.
As for that Esurance commercial… it's true. Lindsay filmed an Esurance commercial in Long Beach and it's probably going to air during the SuperBowl. The only good thing about this was that TMZ put together a list of all of Lindsay's traffic charges, accidents and cracked-out shenanigans.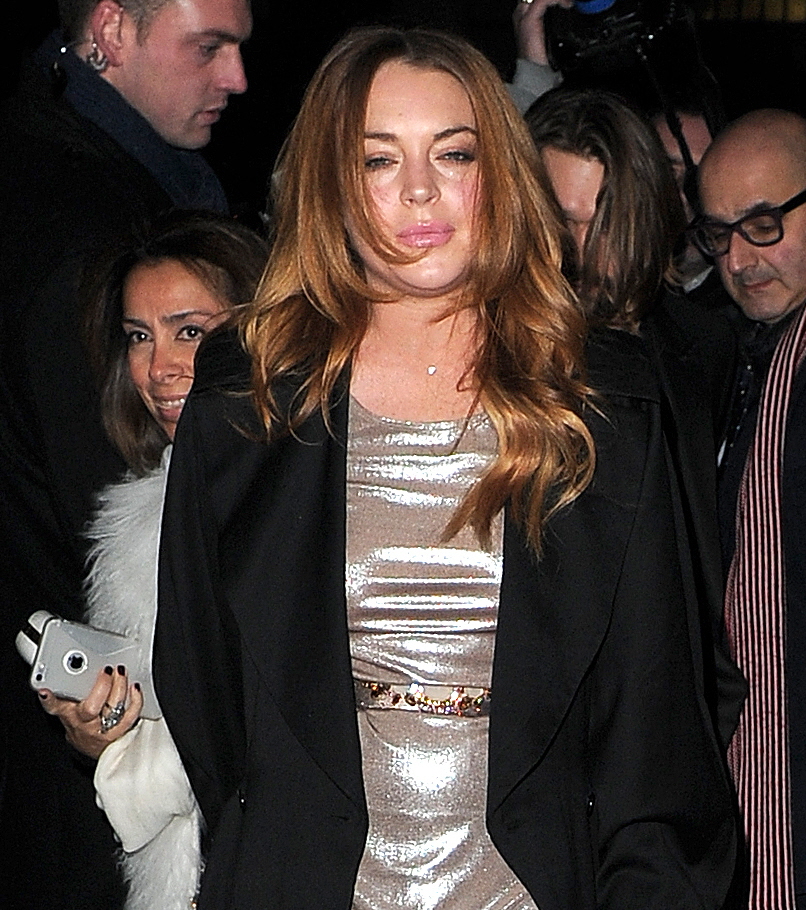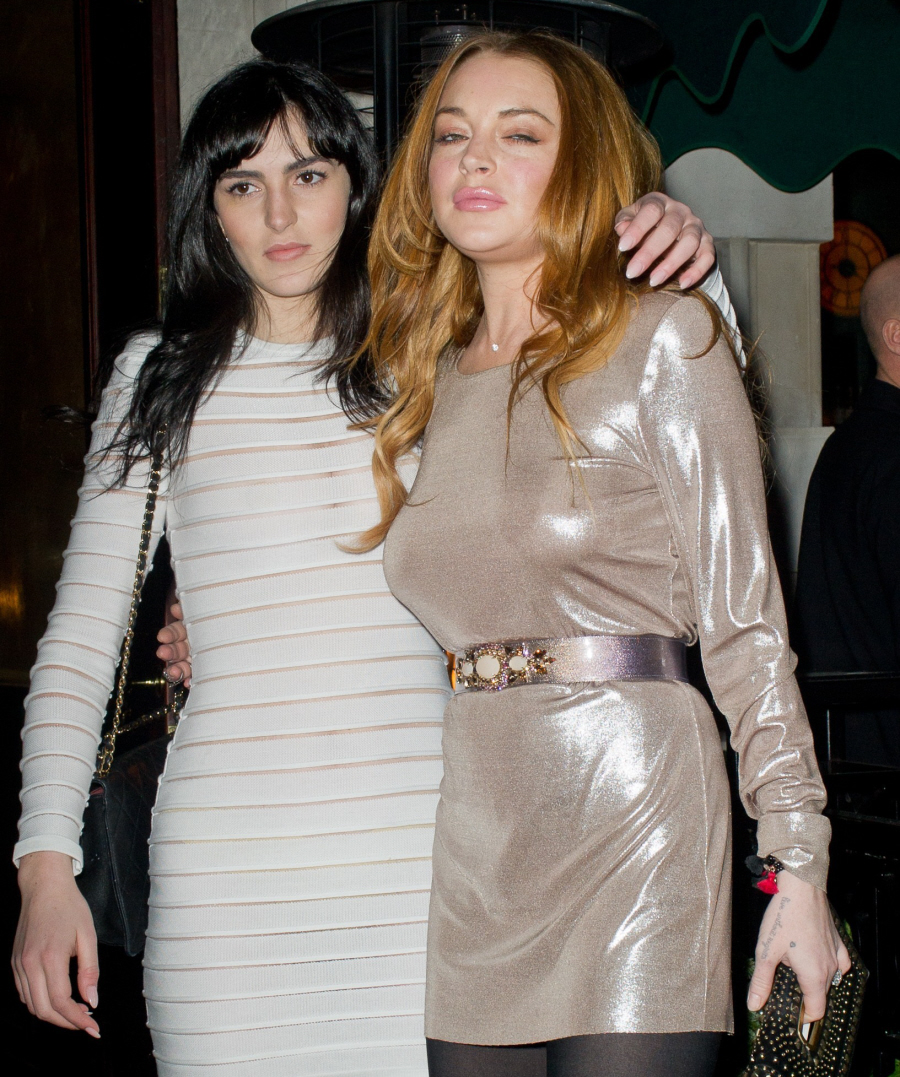 Photos courtesy of WENN, Fame/Flynet.