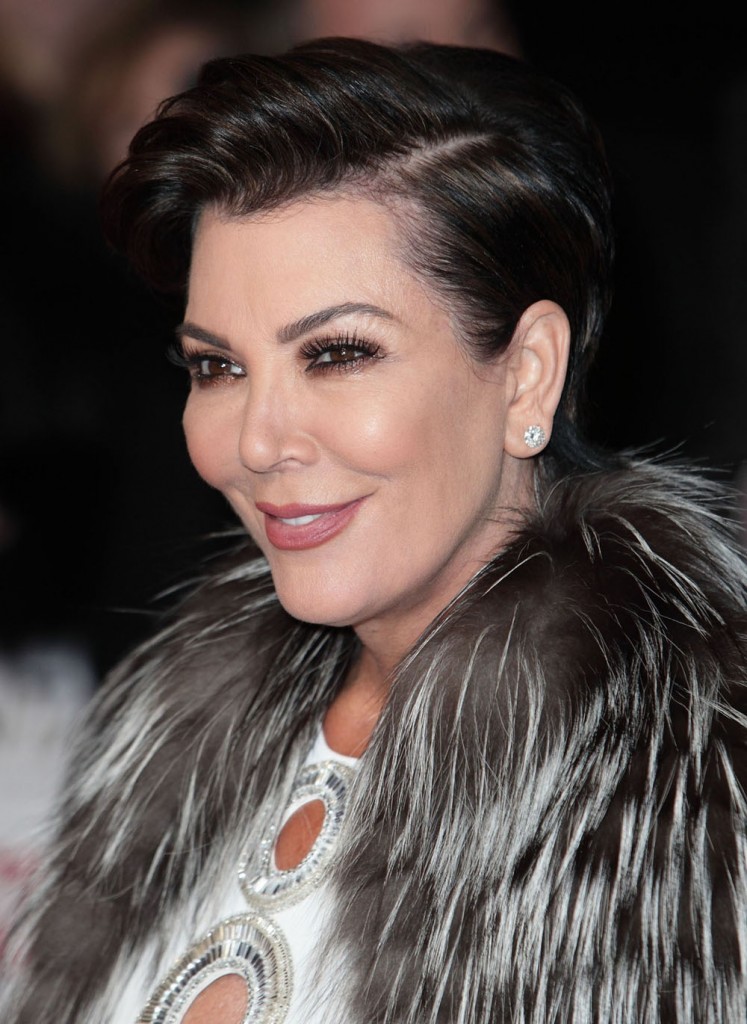 I was asking Kaiser what I should cover because nothing really interests me today. She told me to cover these new photos and ask if Kris Jenner had more work done. (We already know about her face lift, which was a plotline on KUWTK.) Before I saw the photos I thought "sure, but Kris always looks jacked, what's new?" Well somehow, Kris Jenner looks even more plastic than usual. Maybe it's just fresh 'tox plus makeup but she's looking very "pulled." Plus she's wearing that fur Cruella de Vil coat, which is by Ralph Rucci. All she's missing is a white streak in her hair.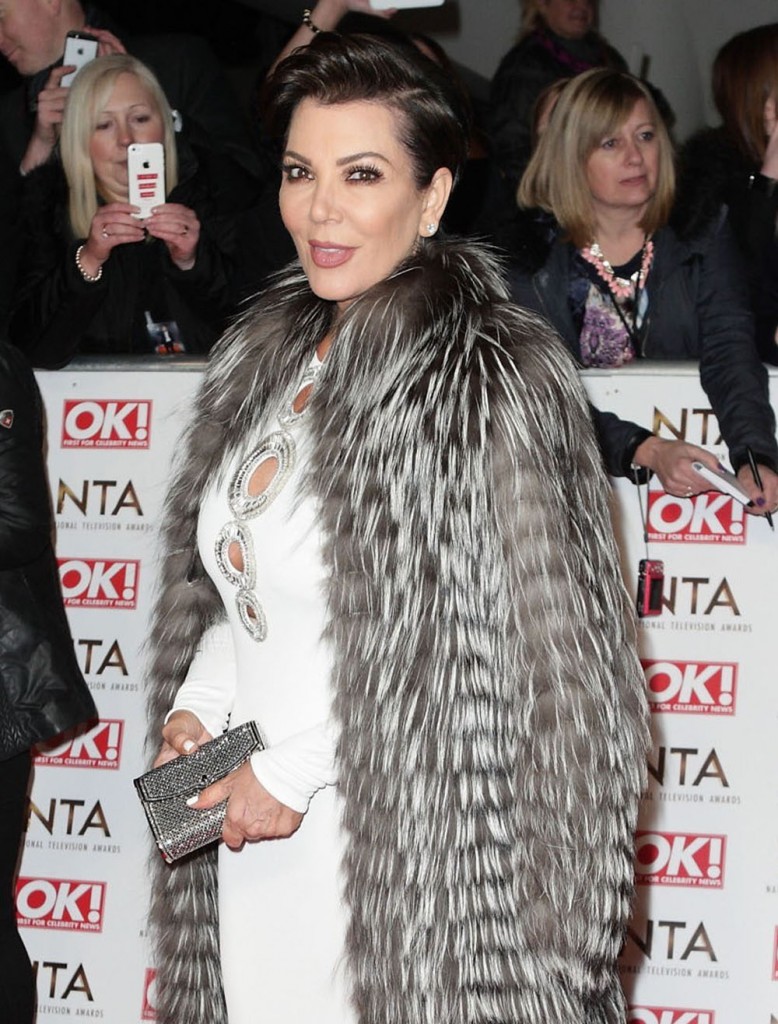 Kris was at the National Television Awards in London. You can read more about the winners and honorees on BBC. We'll be focusing on Kris, and as the NY Daily News points out she's looking like a more Photoshopped version of herself.
The Sun [via The Mirror] had a list of Kris' demands before the show and they were extensive and somewhat ironic. She refused to speak about her ex husband, Bruce Jenner, which is understandable. She also refused to pose with any British soap actors or reality stars. (ORLY?) She also won't walk down more than six stairs at a time. It's like she's Ariana Grande. I'm sorry, I mean Mariah, she's the original diva.
The Keeping Up With The Kardashians star has given out a list of questions which journalists are not allowed to ask, including reports Bruce Jenner is set to have a sex change.

According to The Sun newspaper, she does NOT want to be introduced as 'Kim's mum' and is refusing to pose with any British soap actors or reality show stars – whoops – there goes Gemma Collins' selfie.

The reality TV queen has also set out a rule that she will not walk down more than six steps at a time. We hope there are plenty of bodyguards around to carry her down the stairs at the O2.

An NTAs source said: "Kris sent a long list of demands before agreeing to do the show.

"She doesn't do stairs, germs or Z-listers and has to fly first class.

"If there's more than six stairs she won't go down them." Blimey, she's like the new Mariah Carey, but she can't sing. Too bad.

Kris is also reportedly insisting her dressing room is painted white and filled with Jo Malone candles and seasonal flowers – and she'll only drink Cristal champagne.
Kris Jenner is not anyone's mother and she's not a reality star! She doesn't associate with those people. She can't be expected to walk down stairs, pose for photos or fly business class. It's like she took various concert riders, picked out the most outrageous requests, and cribbed them together. All for the British equivalent of the Emmy Awards.
Here's Kris in November. She does look different now. Which face is she on now, version 3.2?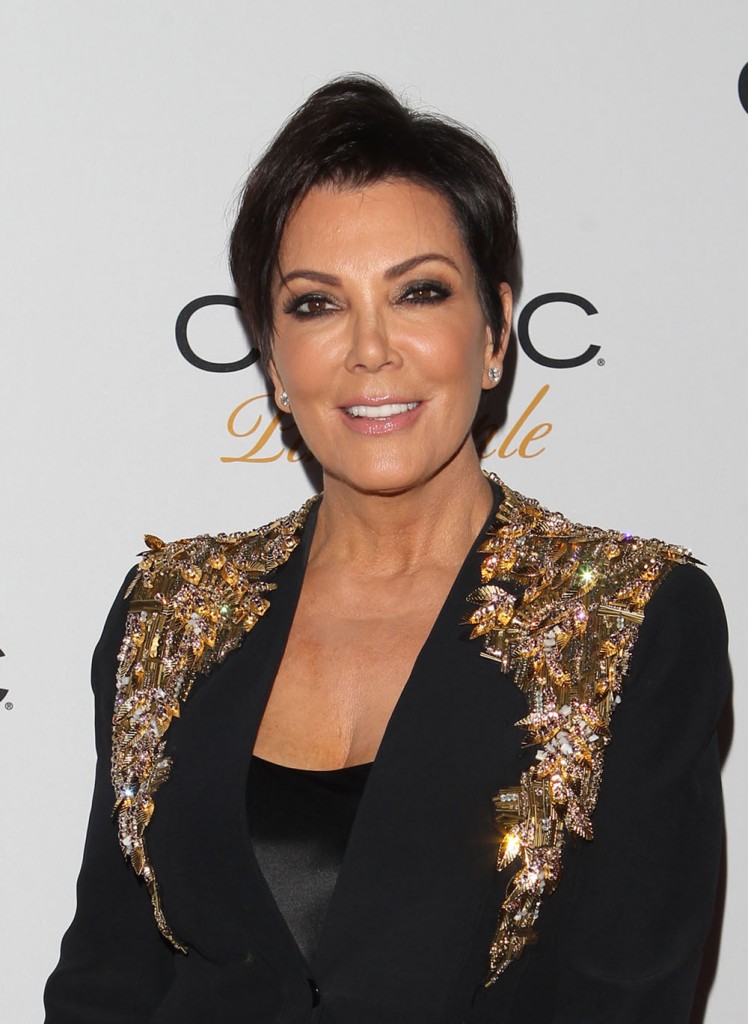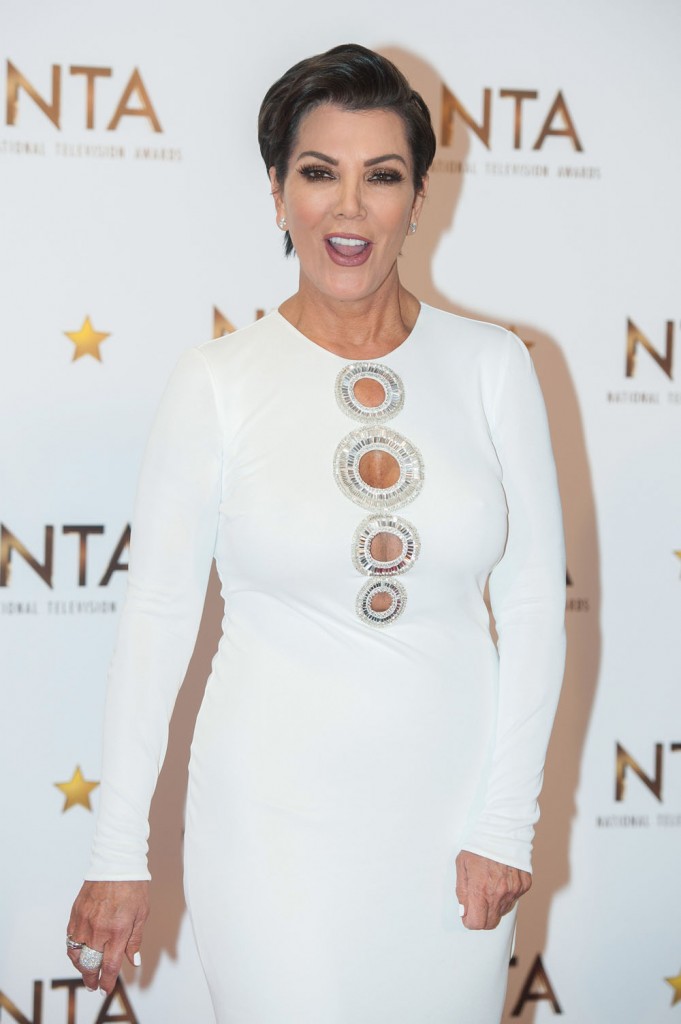 photo credit: WENN.com