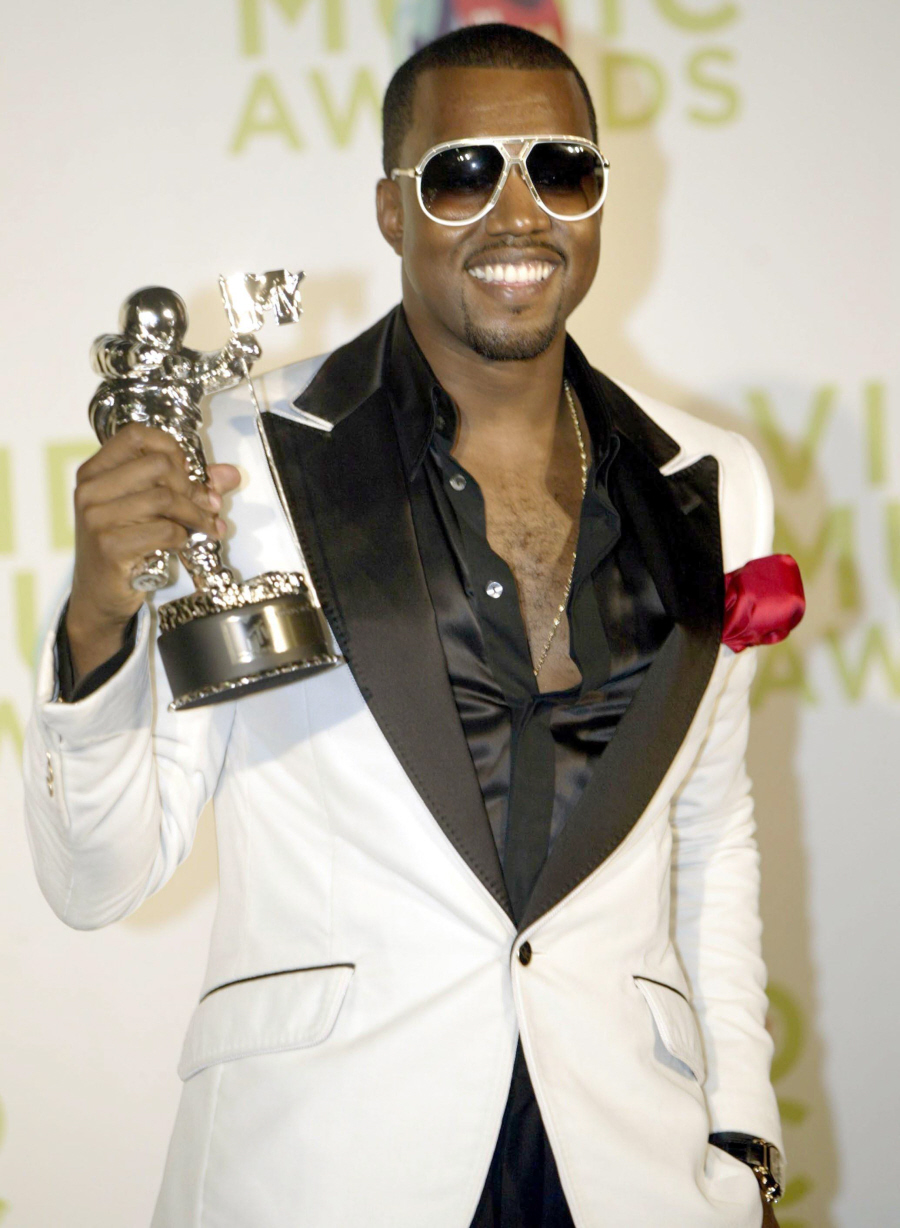 Do you know how difficult it is to find a legit photo of Kanye West in braids or cornrows? You can see one photo here of pre-mega-fame Kanye, circa 2000. I'm just going to use some of the oldest photos we do have of Kanye, which are circa 2004-05. He was so cute back then! He smiled more back then too. I think Kanye believes that if he smiles too much these days, he won't be taken seriously as an artist or fashion guy. And I miss Kanye's Robert Evans look, with the aviator shades and the velvet. That was a hot look for him. Anyway, in case you couldn't tell, this story is about vintage Kanye. Back in 2000, Kanye was convicted of a felony: stealing printers from an Office Max, which… is a totally random crime, right? TMZ has some dirt about Kanye's law-breaking and how he believes he was racially profiled because of his braids.
Kanye West says he has been racially profiled by cops … arrested and charged with stealing printers from an OfficeMax back in 2000 … all because of his braids.

We got hold of Kanye's deposition in a case filed by a photog who Kanye assaulted at LAX. In the depo, Kayne admits to being convicted of a felony … and then recalls the incident where he says, "I was racially profiled for having a white T-shirt and braids."

Kanye says cops snagged him for allegedly stealing printers at the Illinois OfficeMax. He gets sketchy, not explaining where cops found him, but he does say at the time he was already a successful music producer. Kanye suggests cops even doctored the evidence to frame him, saying, "I was driving a white Ford Expedition. When I saw the police report, they crossed out where it said 'Cream Ford Explorer.'"

In the depo, filed in court by his lawyer Shawn Holley, Kanye says he believes he was convicted of a felony but says it was actually "a mistaken identity for stealing some printers from OfficeMax after I was a platinum producer."

The opposing lawyer responded, "I'm sure that wasn't in the charge that you were … a platinum producer." Kanye fired back, "Yeah, I believe so. I think that's what — I think that's what — where America had me at that time for having braids."
We all laugh at Kanye's delusions at being the next Walt Disney/Steve Jobs/King of France, but what if Kanye's version of events might be close to reality? I mean, do we really believe that Kanye stole some printers from Office Max? Or did he just happen to look like a guy who actually stole printers from Office Max? We want to believe that cops would never just arrest the first black guy they saw near an Office Max, but sometimes, that's exactly what happens. #TeamCornrows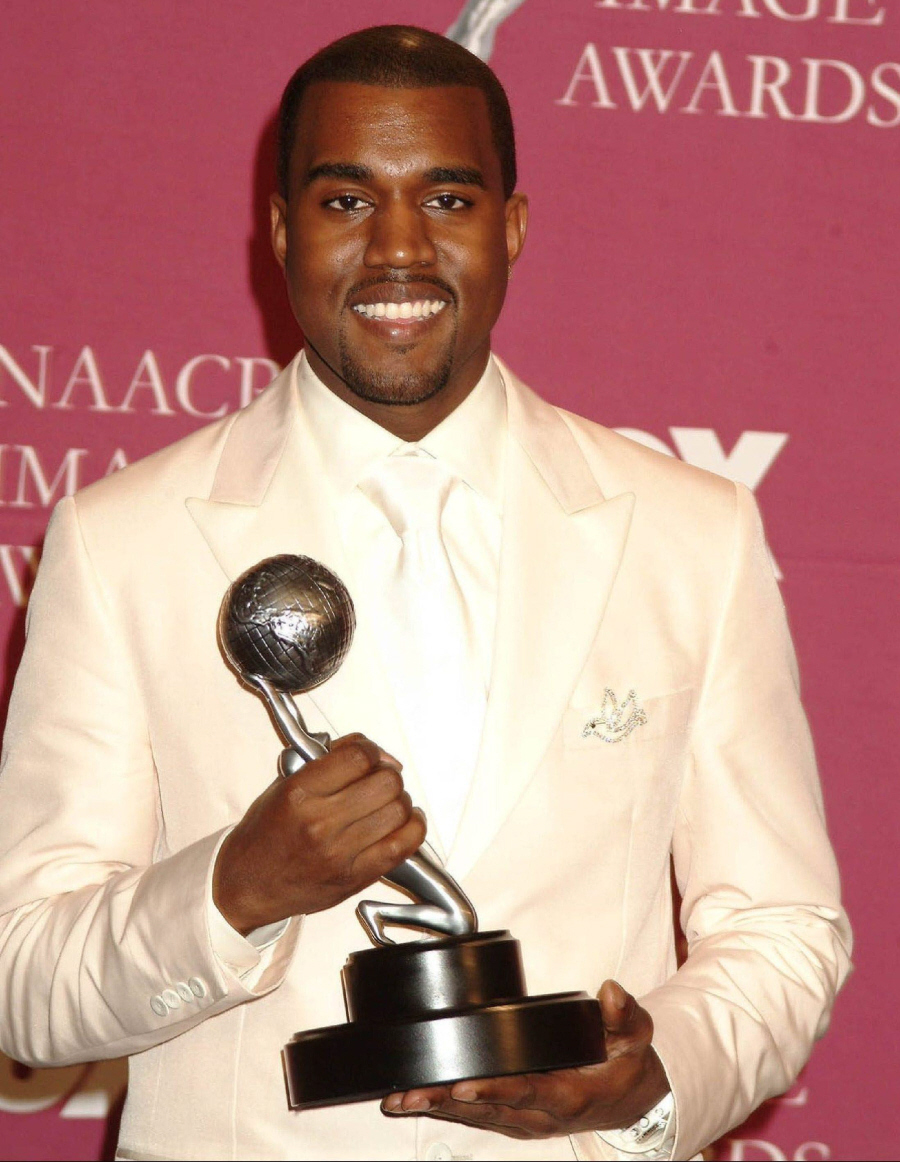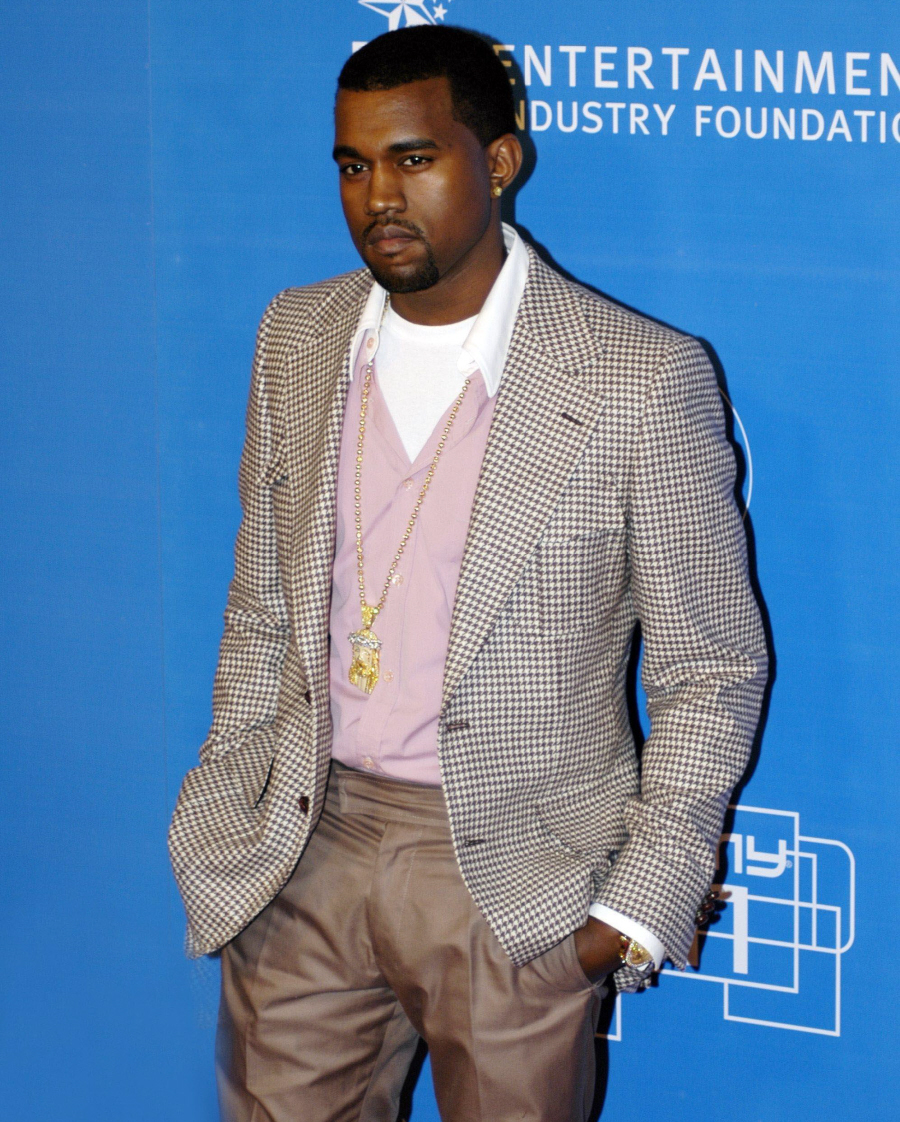 Photos courtesy of WENN.