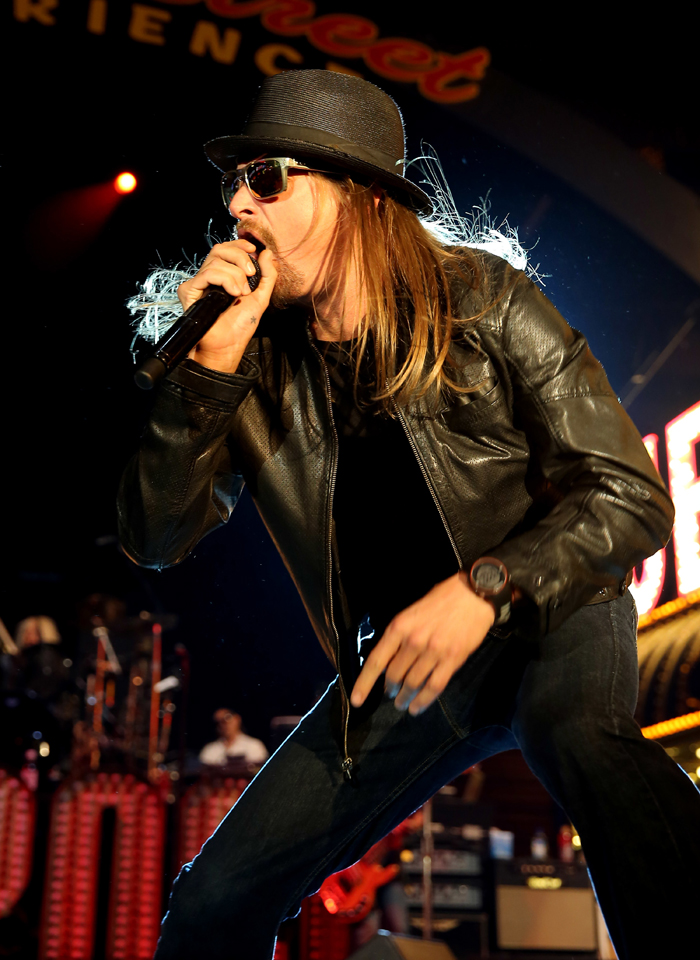 This will come as a shock to no one, but Kid Rock is good buddies with Ted Nugent. They both arrive with a Sarah Palin word salad endorsement, so this friendship is in the stars. Kid went hunting with Ted. They killed a mountain lion for funsies. They posed with the dead animal, and Nugent proudly posted evidence to his Facebook page. (That photo is in the gallery below.)
And what a grand conservation New Year it is! HAIL my MotorCity boy KidRock for saving all those muledeer elk & livestock by whacking this magnificent mountain lion. I can hear the braindead squawkers already with their obscene denial that killing lions is wrong. Its legal its necessary its good its beneficial its a damn riot! And these lovely pigwhackers did same on the TX swine while young Rachael Byrd arrowed this fine Oryx with the Bruce Cull tribe! Praise the mighty life giving renewable protein/sport/trophy/FUN! 2015 be good good year so far!
[From Ted Nugent on Facebook]
Ted brags about his boy shooting this animal like it makes him a man. Like he killed it with his bare hands instead of going "pew pew" with one of his 4,502 guns. Ted calls this a "conservation" killing, but he's full of it. Ted and Kid Rock wanted to kill something, and they're not going to eat this majestic animal. They simply wanted a nice trophy.
Kid's making a grand spectacle of himself this week. He called out Seth Rogen and Michael Moore over American Sniper. Details come from Rolling Stone: "F*** you Michael Moore, you're a piece of sh*t and your uncle would be ashamed of you. Seth Rogen … I hope you catch a fist to the face soon." Great, it's a battle of the douchebags.
Kid Rock is capable of disappearing between albums. We haven't heard from him in a long time. All of a sudden, he's bashing gay people and pulling the shenanigans mentioned in this post. I guess he's drumming up controversy to promote his dumb new album.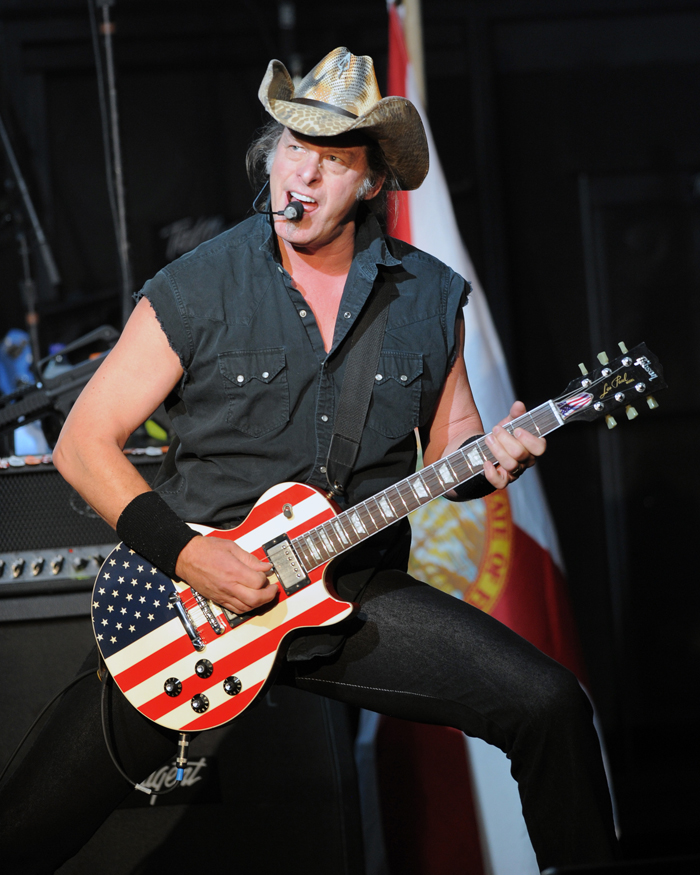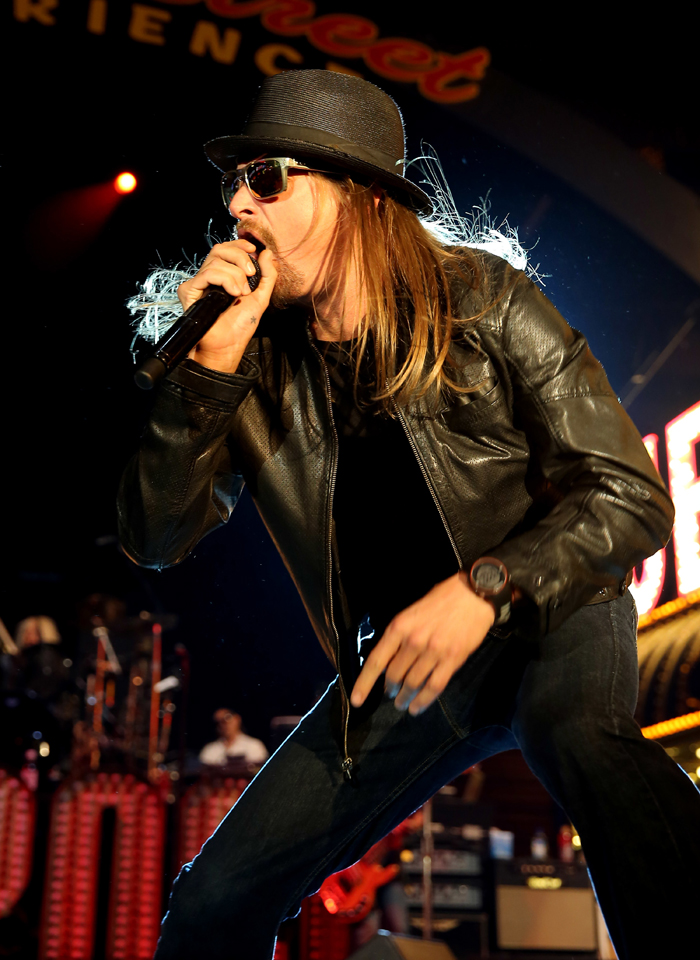 Photos courtesy of Ted Nugent on Facebook & WENN