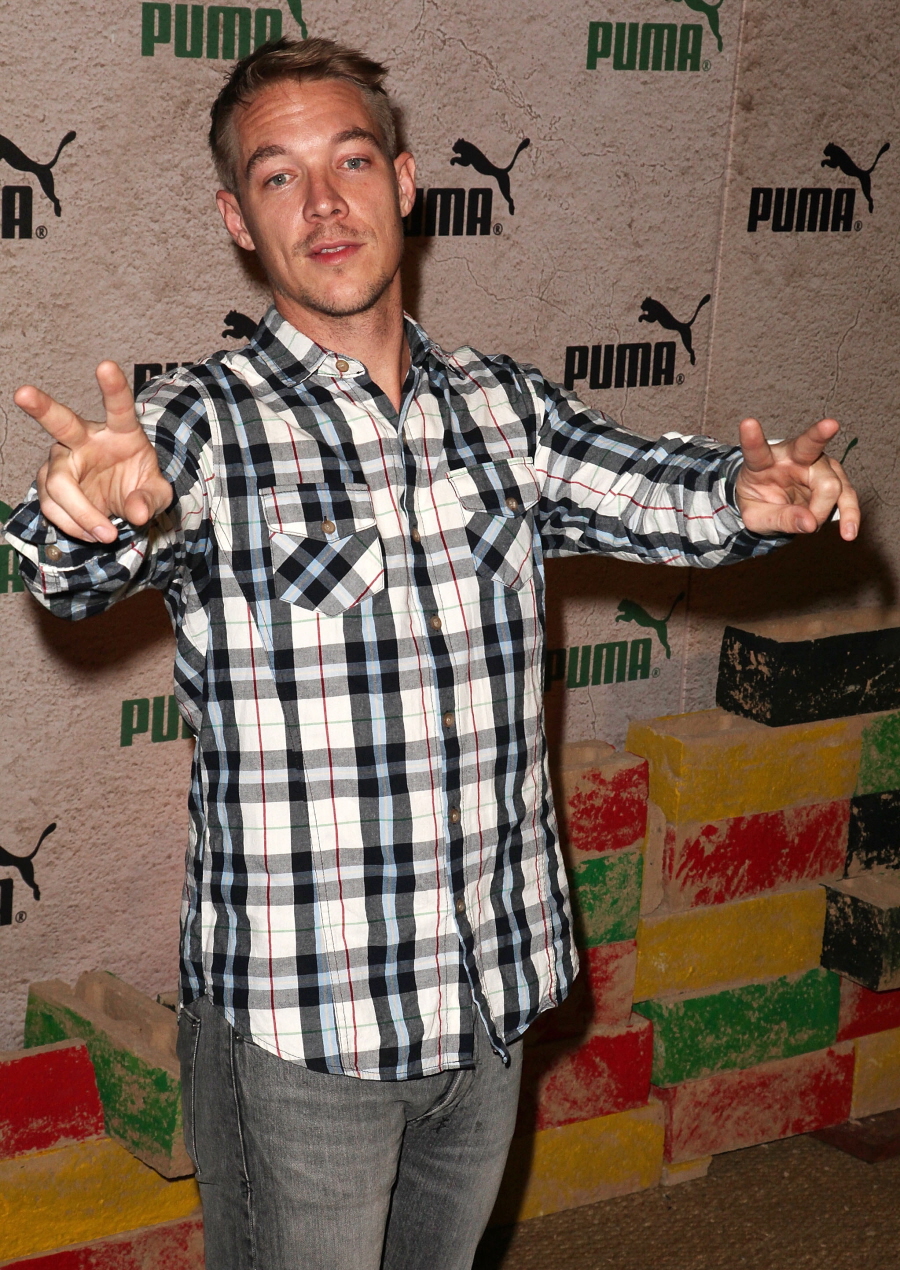 God, the backstory on this meager gossip is so epic, but let's go ahead and recap. Taylor Swift threw shade at a "Mean Girl" in her Rolling Stone interview last fall. The Mean Girl was soon revealed to be Katy Perry, and it seems that Swifty and Katy have been having Girl Dramz for some time now. During that time, Katy was dating Diplo (they're not together anymore), a DJ and producer. Diplo entered into the Girl Dramz last November when he tweeted some major shade about Taylor and her flat booty. He "jokingly" tried to start a fundraising campaign to get Swifty a booty, because haha that's so funny. Lorde defended her friend and tweeted something about Diplo's small bathing suit area and Diplo got in a few shots about Lorde and then everything quieted down. Are we done with it? No. Diplo is included in GQ's Legacy Project (that's their fancy name for a Music Issue) and he ended up stirring the pot.
Diplo is known for being such a good DJ that EDM girls in bikinis can't resist twerking while he spins records at his Mad Decent Block Parties. But what you can't Google Image is the fact that when the pop world—from Beyoncé to Madonna—needs innovative new sounds, he's the man they call. (Or simply knock off.) Their next chance: reportedly two new albums in 2015 under the Major Lazer handle.

"So many great albums came out that week, and all people talked about, on all the big press, was Me vs. Lorde, and Kim Kardashian's butt. No one covered any music. And it's funny, because me and Lorde, we're actually friends."

The music engineering master also revealed that Taylor Swift is very smart when it comes to her own social networking.

"Taylor Swift is very strategic with her friends and enemies. And I know lots of secrets," Diplo – whose real name is Thomas Wesley Pentz – told the magazine. But like the excellent businessman that he is, Diplo, 36, kept that information classified.

"I can't divulge, but I know a lot of stuff about her. And I'm scared. I'm scared for my life."
[From The Daily Mail & GQ]
Hilariously, GQ had the Taylor Swift part on their site but took it down very quickly and replaced it with the Kardashian butt quote. Almost as if TAYLOR SWIFT CONTROLS THE WORLD with her strategic alliances and frenemies. But Billboard spoke to GQ and they say that they removed the quote because the full Diplo article provides more context. Suuuure.
Just my opinion – if you're a 36 year old dude and you've carved out a nice, profitable niche for yourself in the industry, don't spend your time talking trash about teenage girls like Lorde or powerful industry rulers like Swifty. It makes you look thirsty.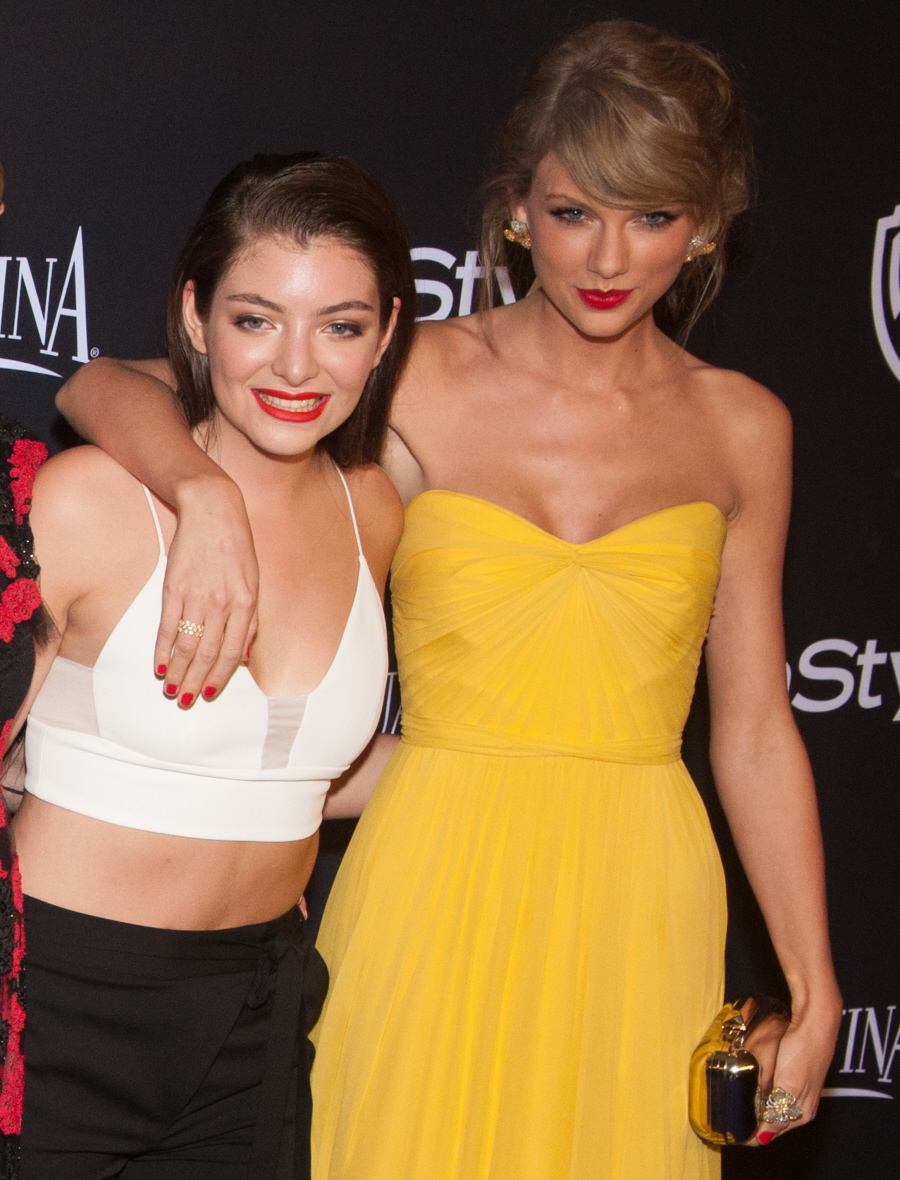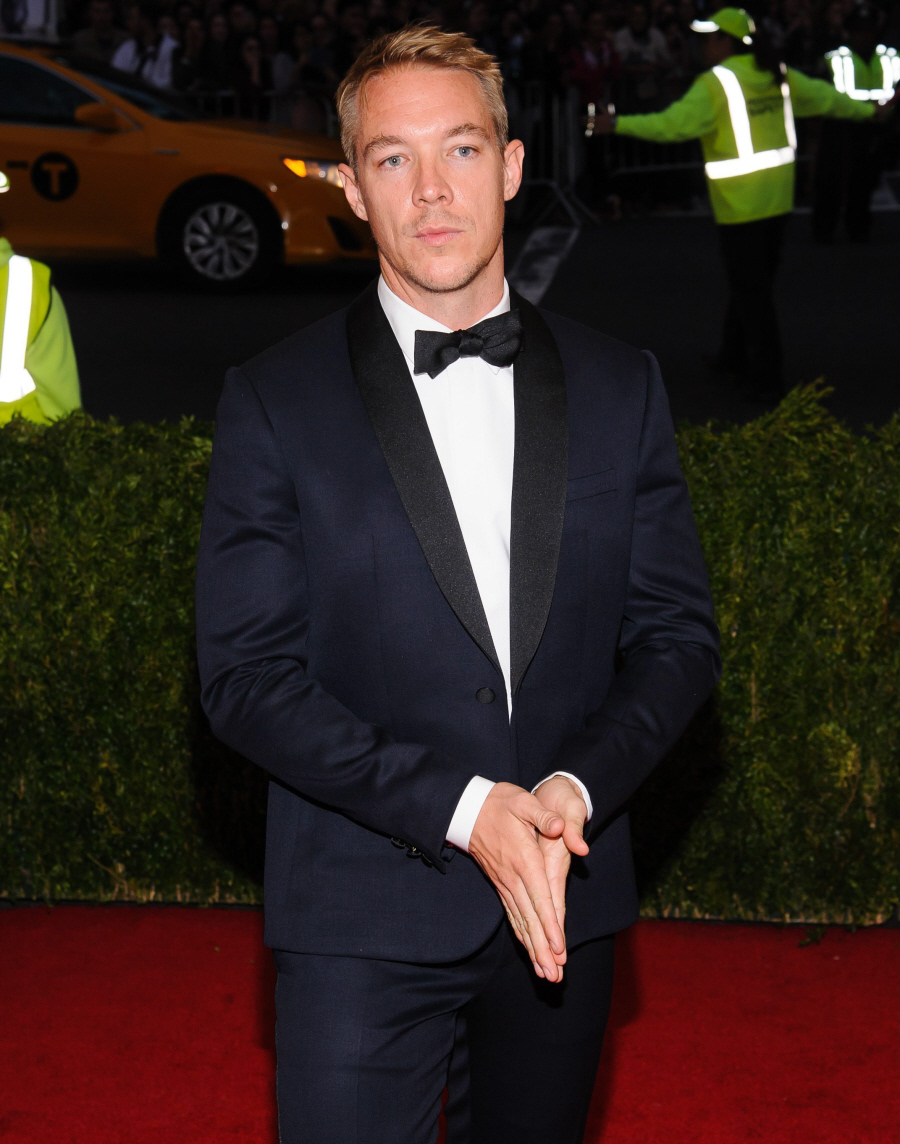 Photos courtesy of WENN.