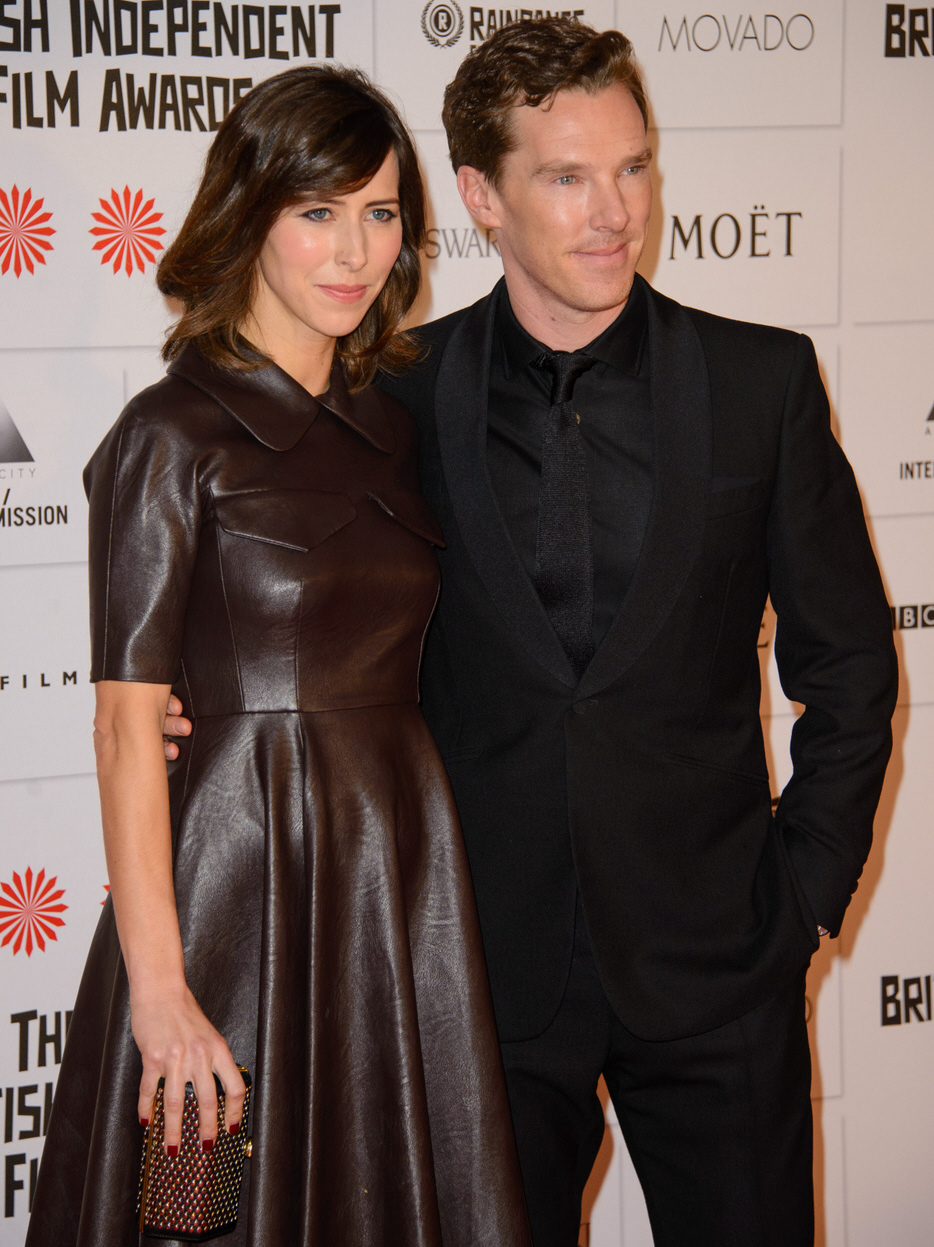 Sigh… I feel sorry for Benedict Cumberbatch. I really feel like everything got away from him. This should have been a great moment in his life: he earned his first Oscar nomination for a role he believes in passionately, he met a "nice girl" and got her knocked up, and he got engaged. But the suddenness of everything – all of this happened in the span of three or four months – plus the added pile-on of taking part in a Harvey Weinstein-level Oscar campaign, all of it has worn Bendy down. Maybe he's really happy. Or maybe he's just riding the wave with the idea that everything will get sorted out later. In any case, The Daily Mirror claims that Benedict and Sophie Hunter are bound and determined to get married before she pops out the Cumberbaby. It's happening. SOON.
Benedict Cumberbatch plans to get Cumber-hitched in a hurry – before fiancée Sophie Hunter gives birth. The Sherlock star, 38, is in such a rush he emailed invitations instead of sending them by post – telling shocked pals the wedding would take place very soon.

Benedict, up for an Oscar for his role in The Imitation Game, wants to tie the knot after the Hollywood awards ceremony but before theatre director Sophie, 36, is due to have their first child in early summer.

A source close to the actor said: "The invitations have gone out already which is very quick. It's shocked a few people but they want their special day to happen before they have the baby. The details have been sent out in an email rather than a paper invitation as time is of the essence."

Only family and close pals are invited, and are sworn to secrecy on the location. The source added: "They're planning the perfect day. Life couldn't be much better for them at the moment."

The pair rent a flat in the Venice Beach area of Los Angeles as Benedict's Hollywood career takes off, but he was seen in Gloucestershire this week filming a one-off Sherlock special to be shown on Christmas or New Year's Day. He announced their engagement in The Times in November, just five months after they were first seen together watching tennis at Wimbledon.
They were seen together at the French Open, not Wimbledon. They were photographed in Paris, not London. As for the emailed invitations… ugh, it's not ideal. My theory was that they would marry before the Oscars, maybe the weekend before the BAFTAs. But the Mirror says "after the Hollywood awards ceremony" which is about a month away. So… they'll marry in early March, maybe? Sure. Whatever. Get it over with!
Meanwhile, Bendy has a new interview with People Magazine. It's all about Sherlock and how he prepares to play his most celebrated role. Remember: The Batch is nominated for two SAG Awards tonight, one for The Imitation Game and one for Sherlock. He won the Emmy for Sherlock last year, and some people think he has a much better chance at the SAG for Sherlock tonight. Anyway, you can read the People piece here. I found it interesting, but there's no stand-out quote. He does say that he tries to "exercise, and stay off the cigarettes, booze and caffeine when filming, so I've got this good, healthy oxygenated blood and can think fast." God, how is he able to do all of this and be under all of this stress, all while trying to kick smoking? No wonder he seems particularly jumpy. His nerves must be frazzled.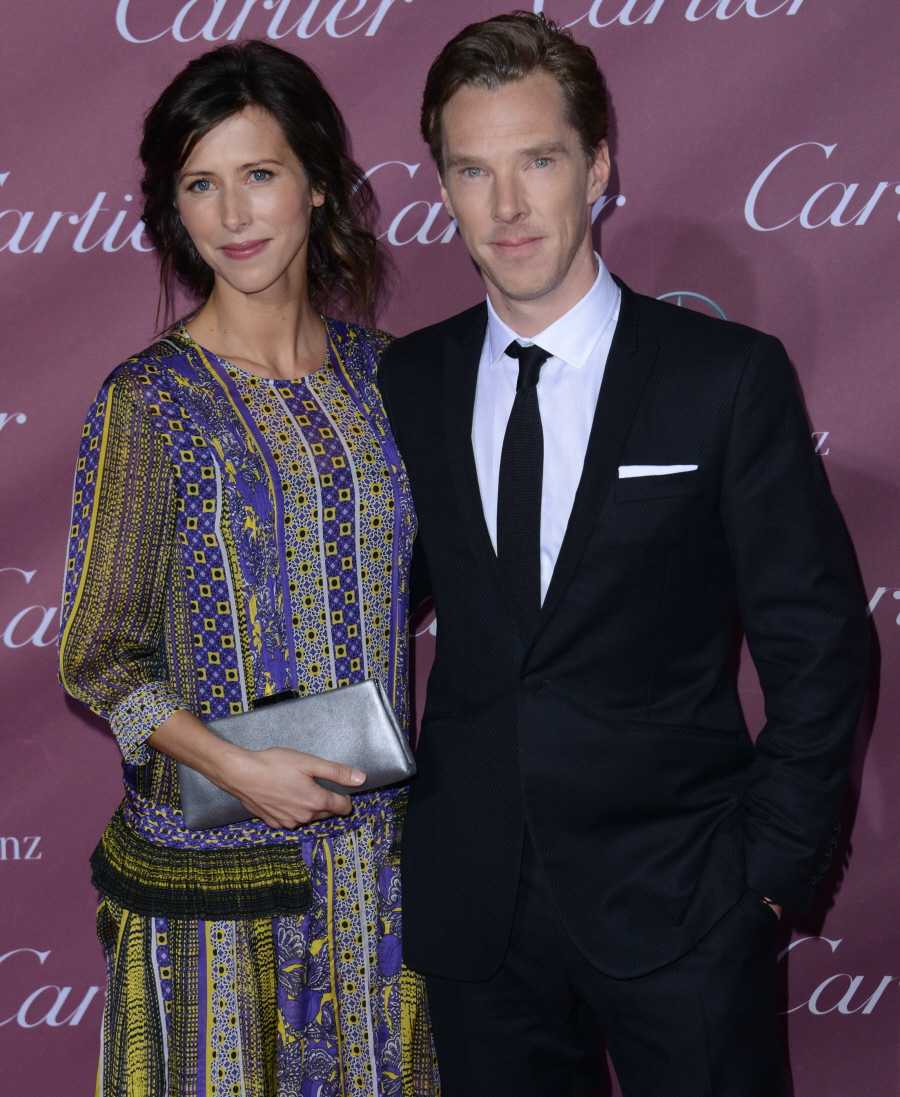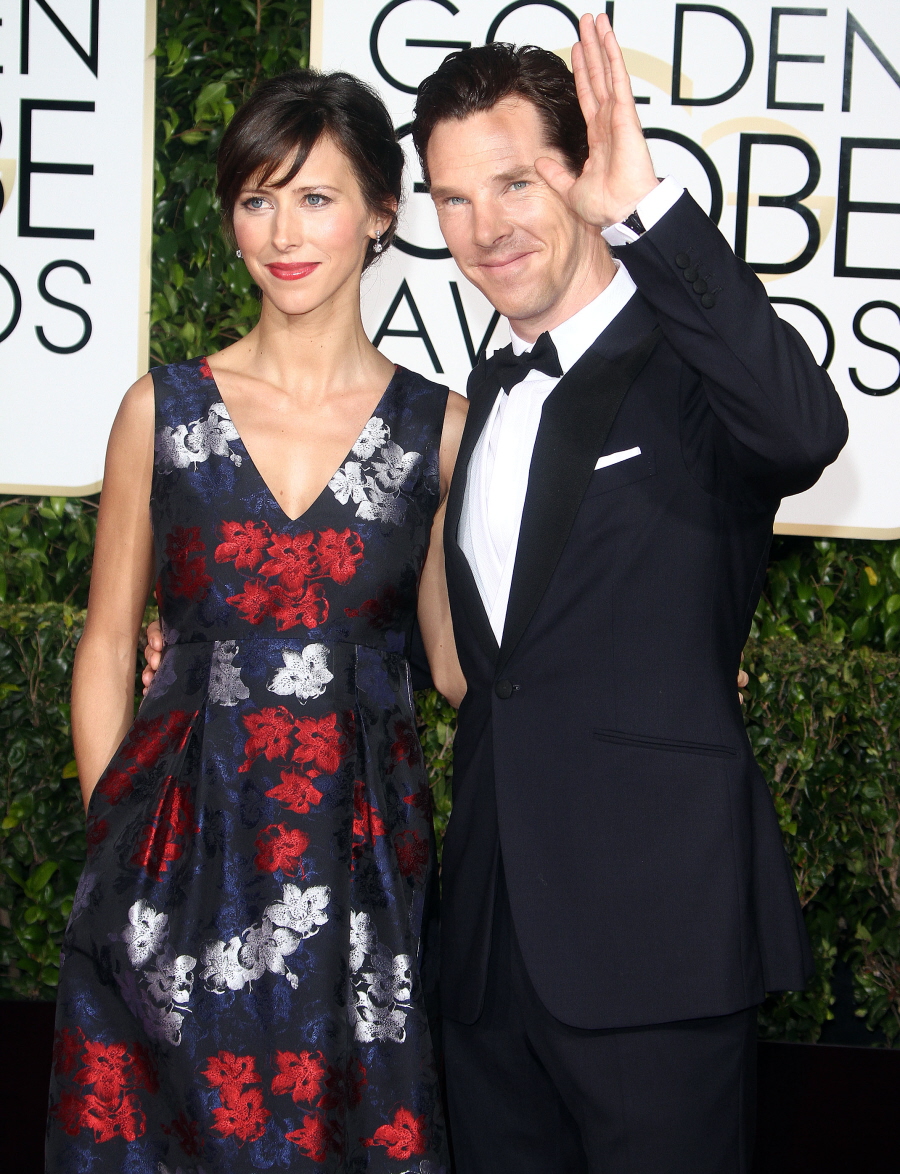 Photos courtesy of Fame/Flynet and Pacific Coast News.