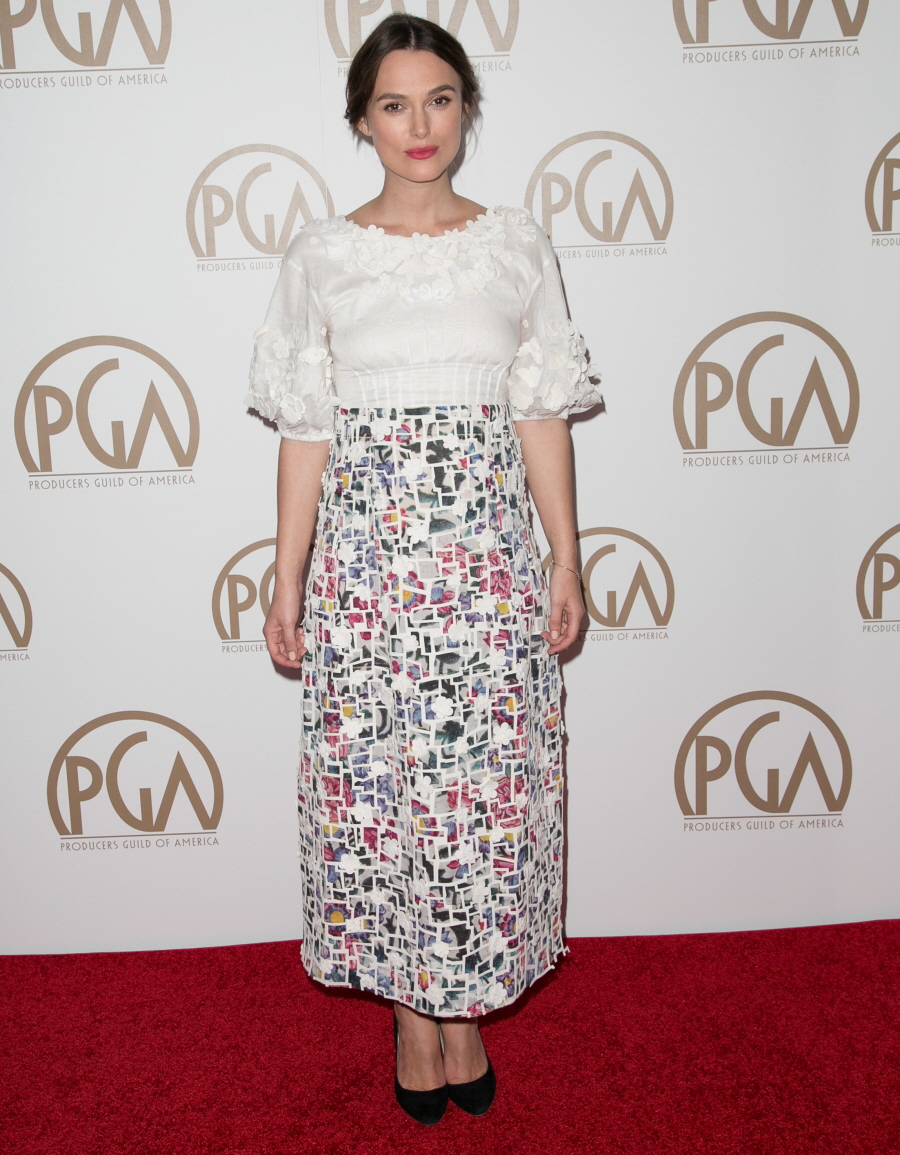 I had such high hopes for this year's awards season fashion. I was so pleased that some of the young Fashion Girls were nominated for major awards. Between Emma Stone, Keira Knightley, Felicity Jones and Rosamund Pike, I figured we would be knee-deep in wall-to-wall fabulous fashion coverage. We would have fights and love-ins over crazy or killer style and it would all make me so happy. But it seems like some of these ladies are just phoning it in, right? These are photos of Felicity and Keira at last night's Producers Guild Awards in LA. They were there supporting their respective films, The Theory of Everything and The Imitation Game.
Felicity had the potential to be a Lupita Nyong'o-style red carpet breakout, but then… everything just sort of faded. Her Valentino at the PGAs was a perfect example. It's not that this Valentino is completely bad or anything, it's just NOT amazing and it's NOT controversial. It's just sort of grey and shiny and there and she didn't even care enough to wear earrings. Blah. As for Keira… her pregnancy has done something to her mojo! Plus, Keira is a forever-Chanel girl, and these Chanel dresses are not doing much for her. At least her Chanel last night wasn't actively terrible and unflattering though. Sigh… at least we still have Emma Stone. And maybe Keira and Felicity will really deliver tonight! Here's hoping.
Anyway, this is your Open Post for tonight's SAG Awards. E!'s red carpet starts at 6 pm EST and the actual awards show air on TNT starting at 8 pm EST. I always like the SAGs a lot – good fashion moments, but the event is more about the nominated actors rather than crazy presenters, you know? We'll have full fashion coverage of the SAGs tomorrow, starting bright and early. My Twitter is here, KaiseratCB. Bedhead's Twitter is BedheadatCB and CB's Twitter is Celebitchy.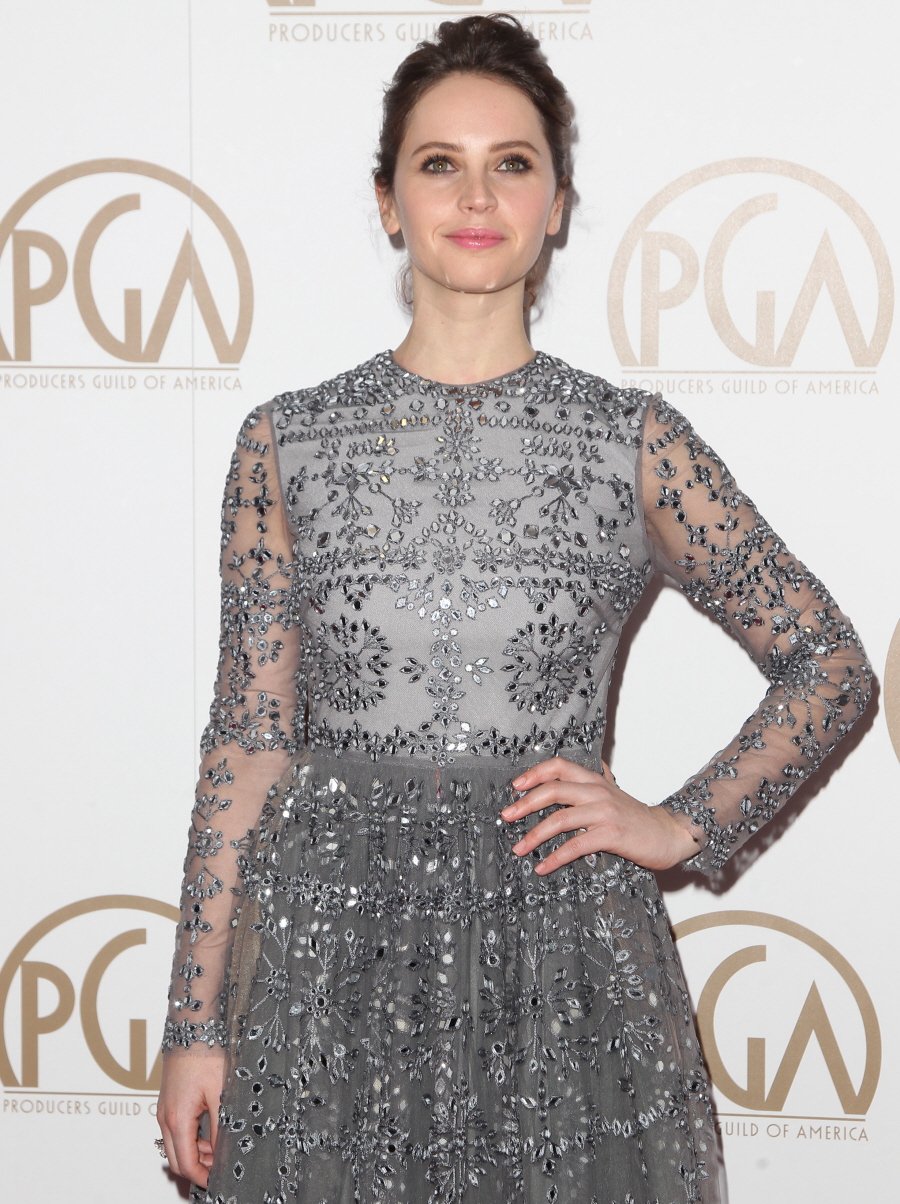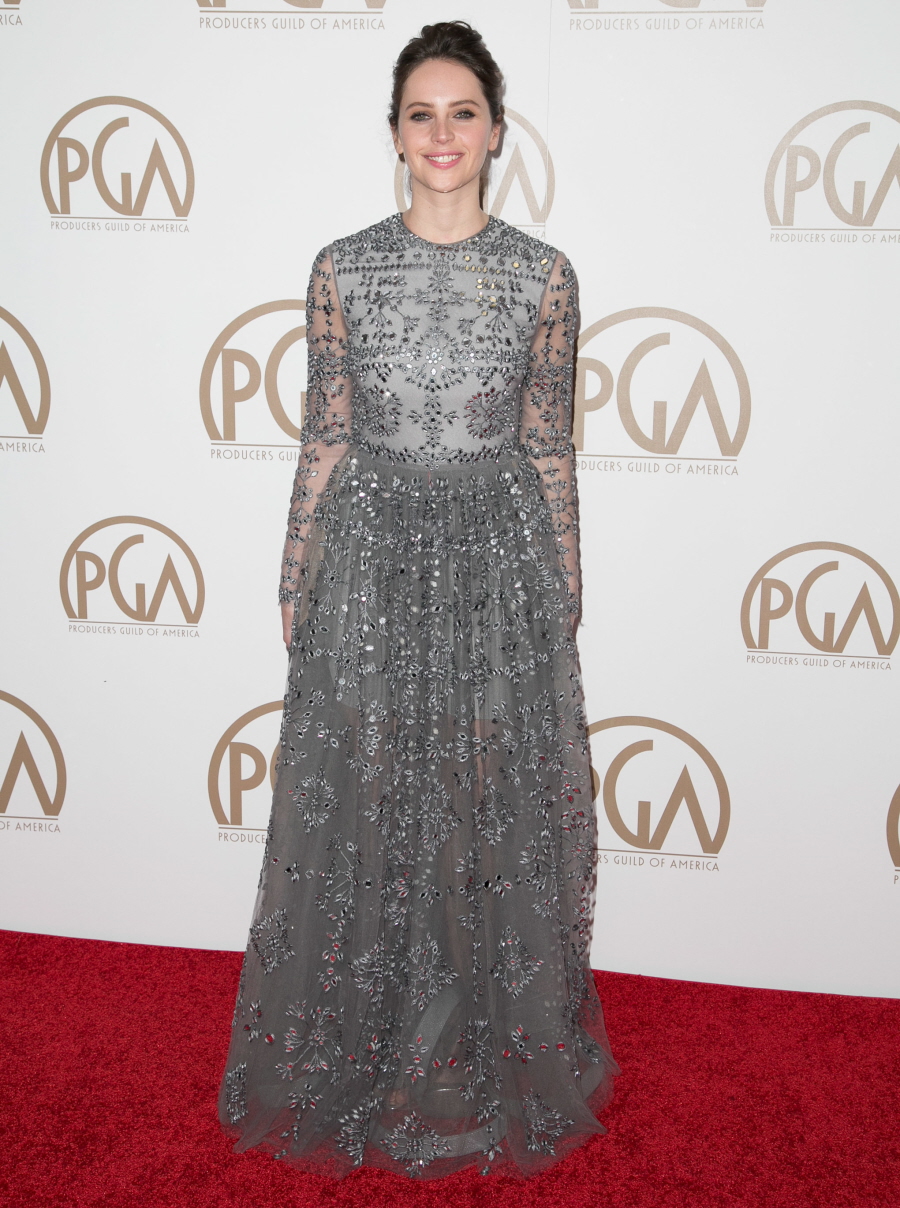 Photos courtesy of WENN.