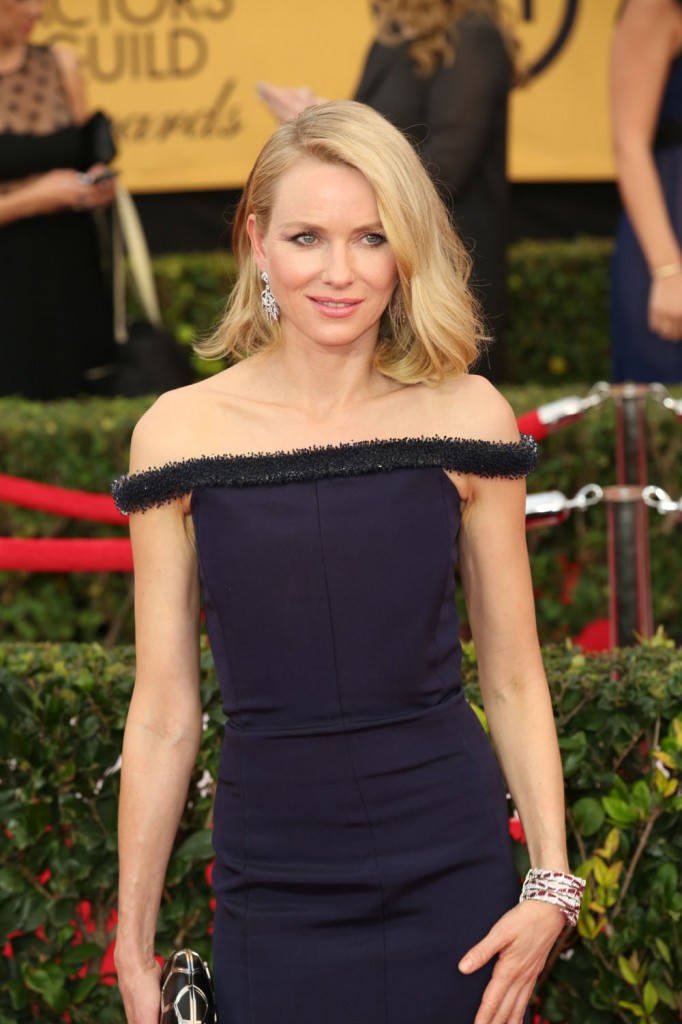 Naomi Watts was at the SAGs last night for both Birdman and St. Vincent, for which she was nominated for Outstanding Performance by a Female Actor in a Supporting Role. That SAG of course went to Patricia Arquette, who is winning everything this season. Naomi didn't seem to mind. I remember watching her get choked up at the Globes at Arquette's heartfelt speech. (She wasn't nominated at the Globes though.) Plus Naomi had a huge consolation prize, Birdman won the Best Ensemble Award. I was surprised, I expected Boyhood to win that category but it seems like Birdman is a contender and has a real fighting chance at the Oscars.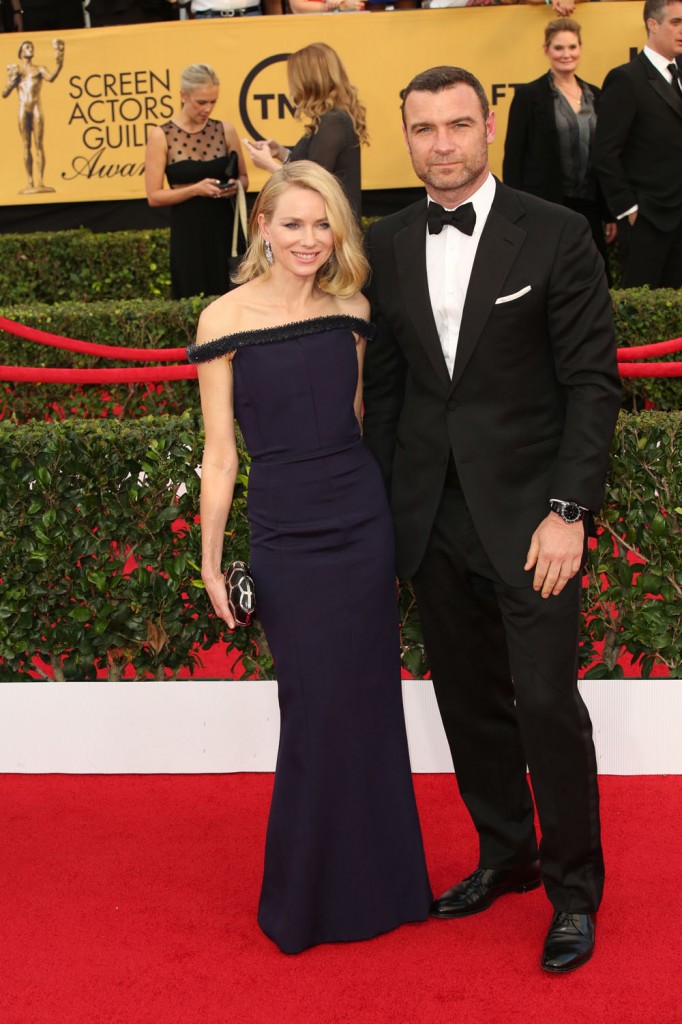 While she was going up to the mic to accept the award, Naomi tripped over Emma Stone's weird sheer train. You can see a gif of that here and it's about :30 into the video below. As for Naomi's navy Balenciaga gown, it's a little plain for my taste but it does fit her like a glove. It looks more like a gown for a holiday ball as it's very tasteful and staid. She's accessorized with Bvlgari jewels, which are fabulous.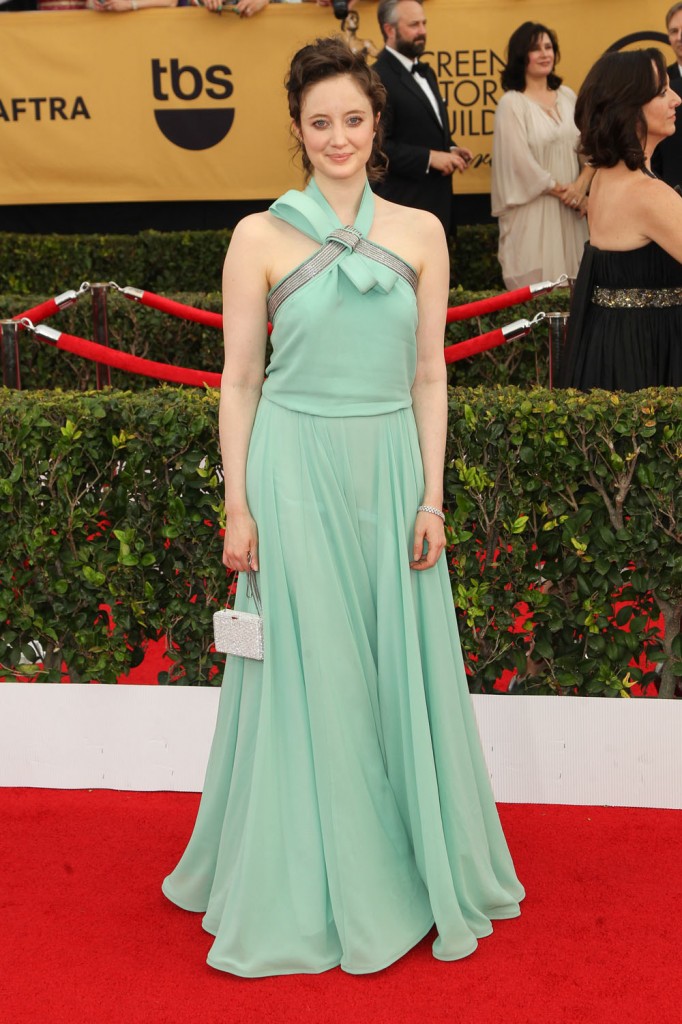 Naomi's costar Andrea Riseborough was in this goofy mint green Escada gown featuring a silver knot ribbon along the neckline ending in a sort of double bow. I'm not fond of the color or the fit of this gown although it's interesting. Riseborough is such a chameleon. She looks so different with and without makeup.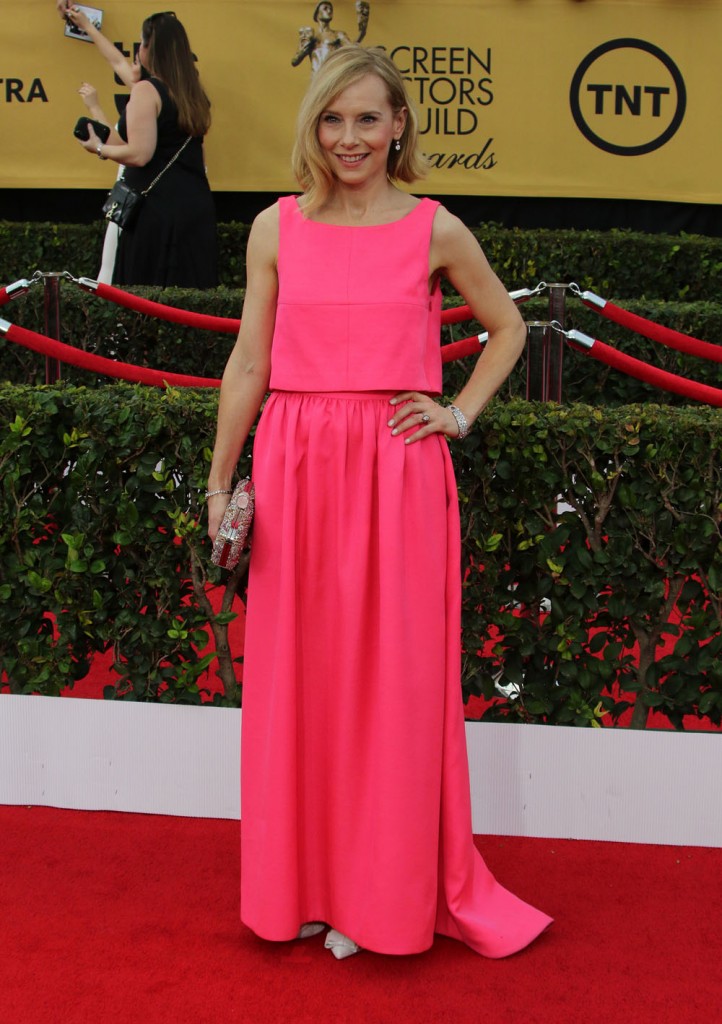 Amy Ryan's loose bright pink gown looks very comfortable, if not the most fashion-forward. In photos I don't like it at all but on screen it looked ok. It's a kind of tank top over a long skirt. Update: Amy is wearing Honor.
Here's the Birdman cast accepting their award. Zach Galifianakis quipped "When I was on As The World Turns…" which was a reference to Julianne Moore's speech. He looks like a different person he's lost so much weight.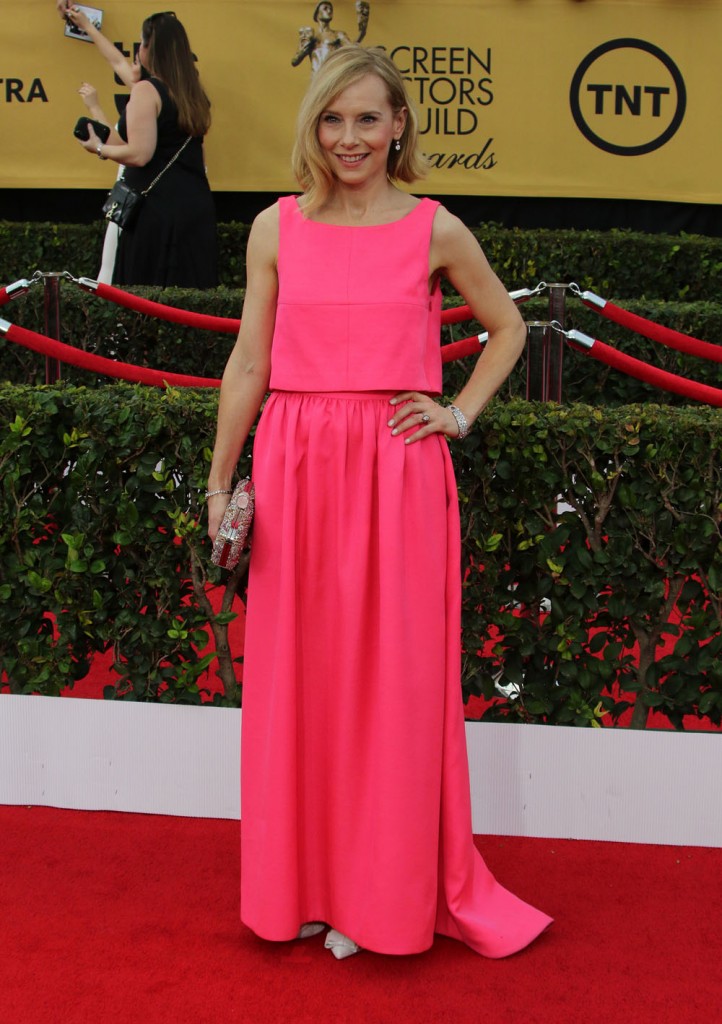 photo credit: WENN.com