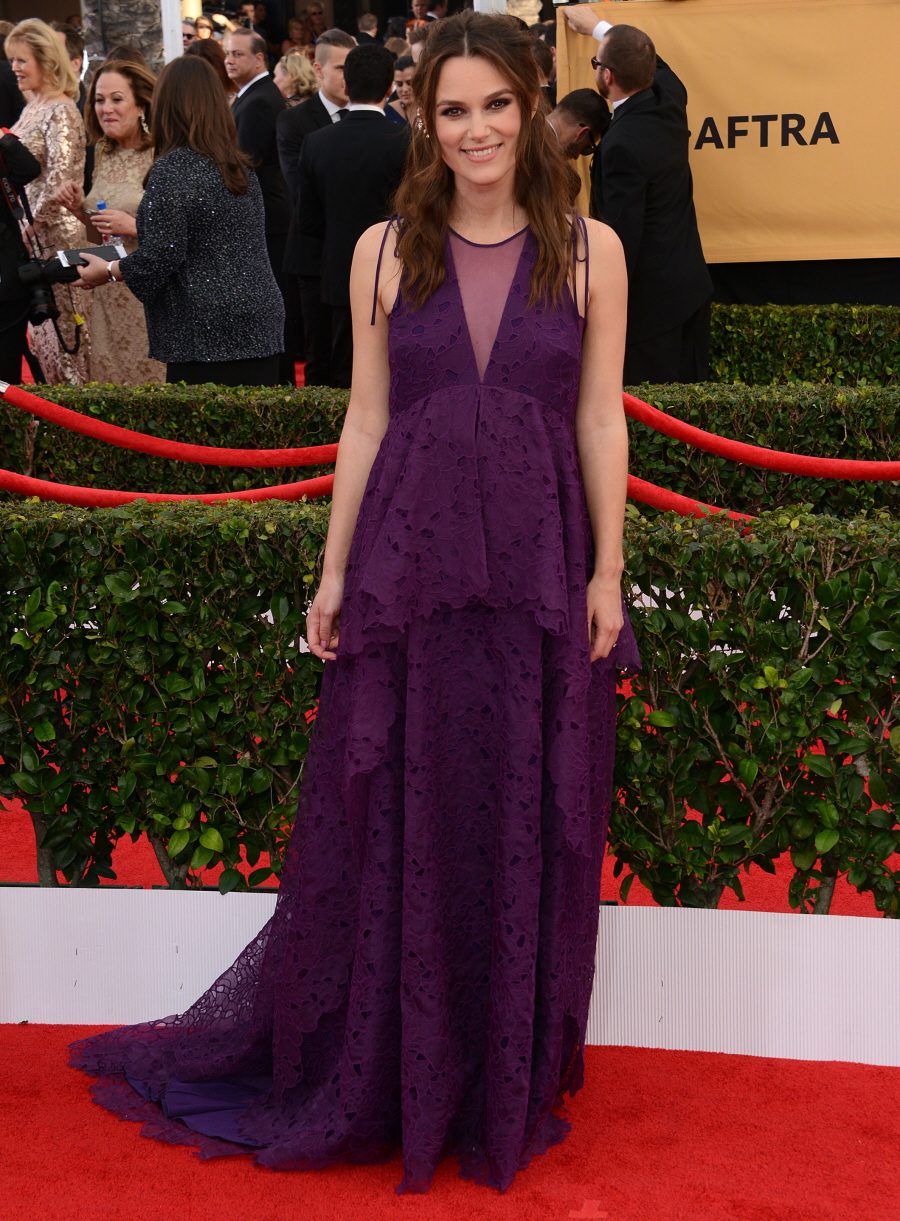 As many of you rightly claimed yesterday, Benedict Cumberbatch didn't show up at the SAGs yesterday. It's pretty depressing. What's the use of all of that hustling and quote-dropping if you're not even going to show up to the major awards shows? I would have loved to see Bendy's face when Eddie Redmayne won. But no, Bendy was stuck in England, maybe working on Sherlock. His name was still included on all the presenters' lists up until air time.
So, in Sophie Hunter's absence, Keira Knightley carried the Erdem mantle. I sort of liked this on the E! red carpet, but in photos… I don't like it so much. Nice stuff: I like that she went for a bolder, more red carpet look with her hair and makeup. She's been looking very "I just washed my face and threw on some lip gloss" on other red carpets. I like the color of this Erdem too – the color alone looks beautiful on her. But no, I don't like the dress all that much. I think it's a mistake to put a peplum/ruffle on a pregnant girl. I'm also really tired of the sheer-bust panel trend. It never looks good. Ever.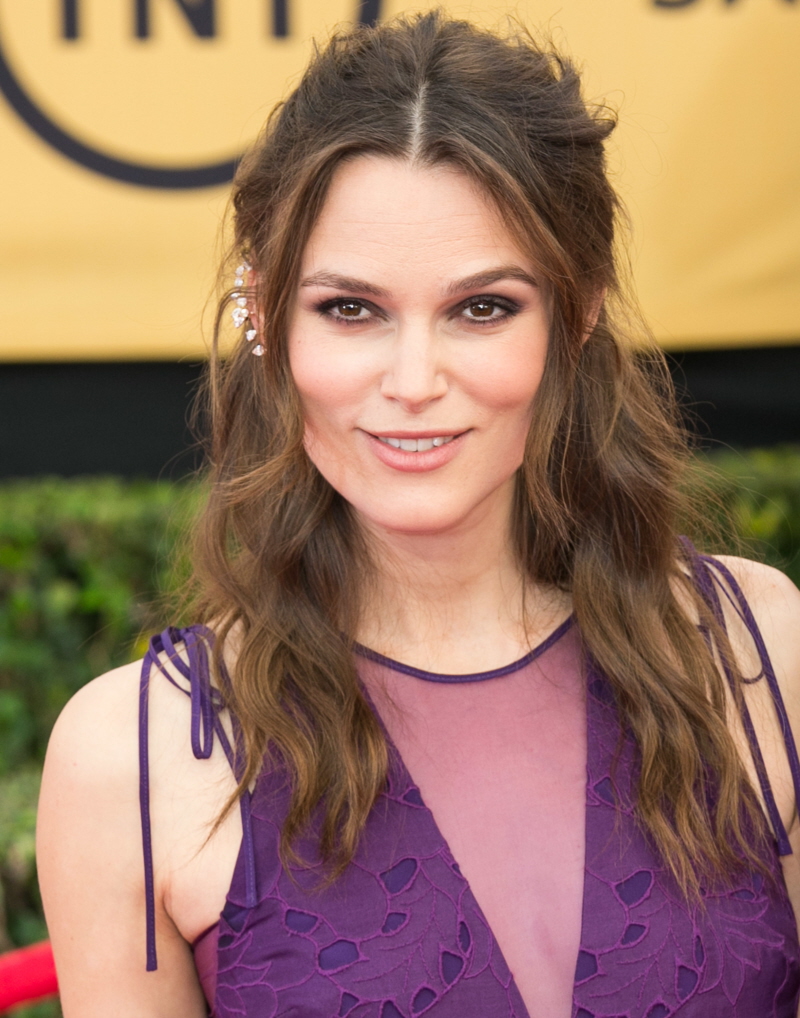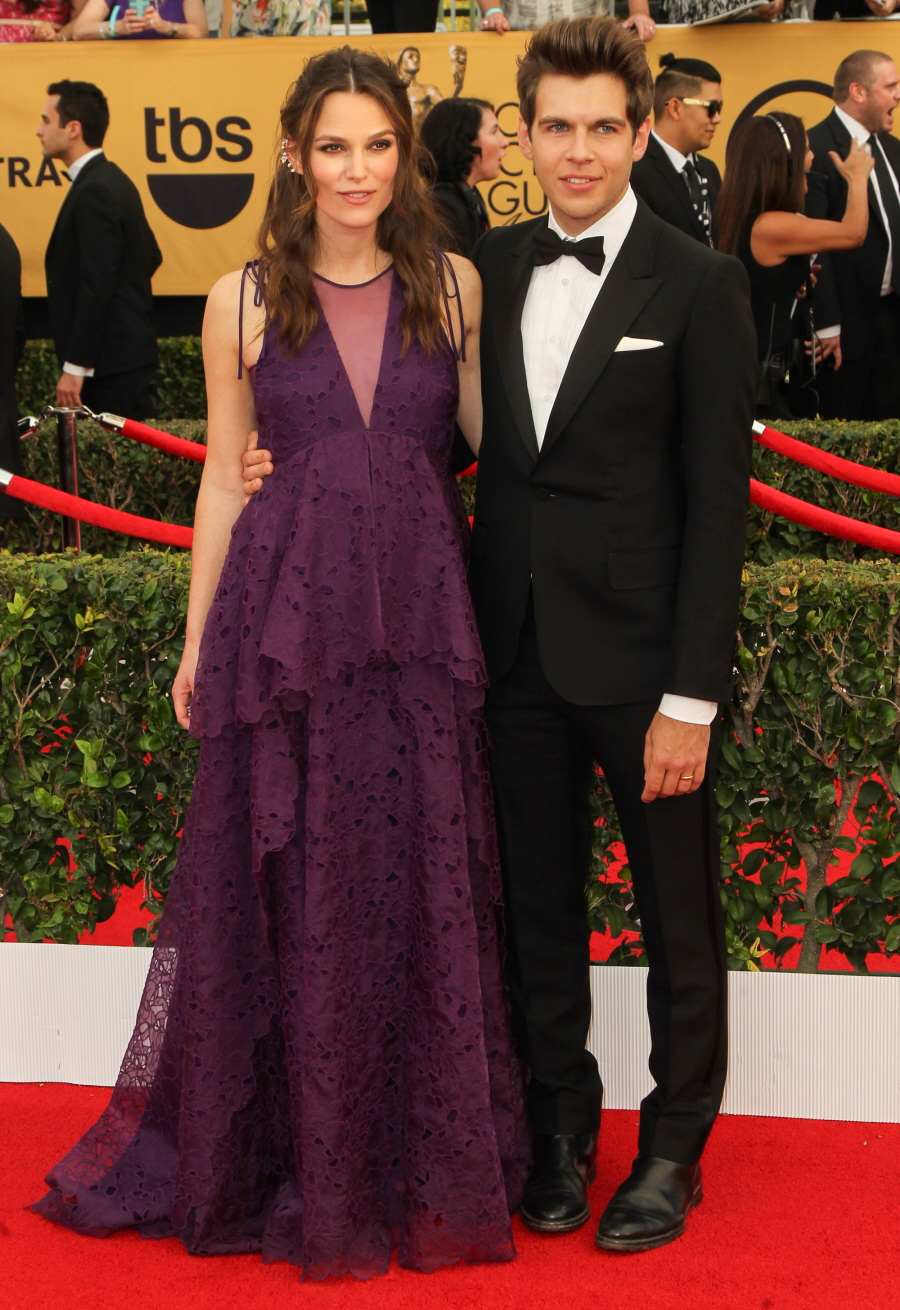 And here are some other British girls, some of the Downton Abbey crew. I missed seeing Michelle Dockery (icy bitch Lady Mary) on the red carpet. But Laura Carmichael (Lady Edith) looked good in her Vionnet gown. I think Laura is a pretty woman, but they really make her look homely on Downton. Styling is everything! Joanne Froggatt wore a nice Honor gown. They still shouldn't have won.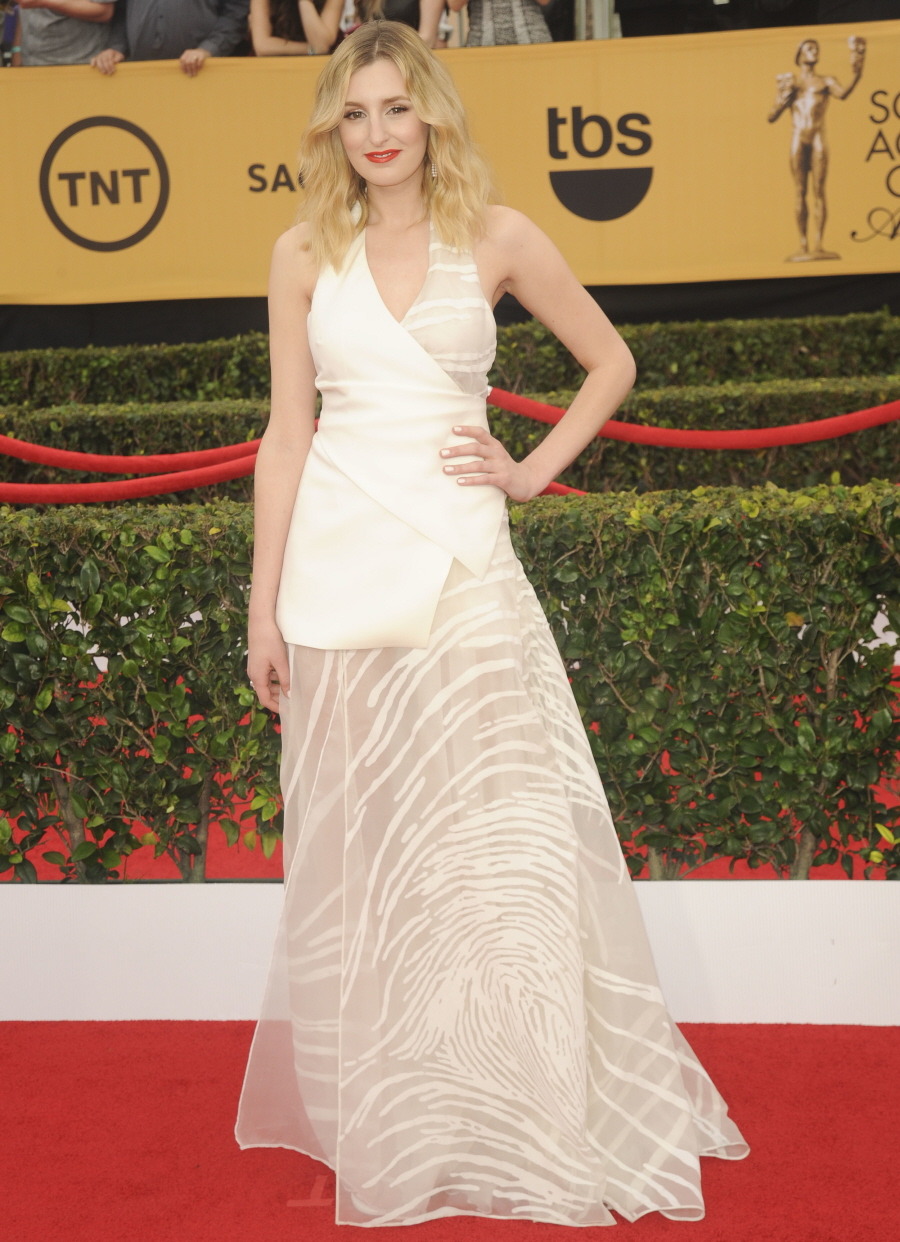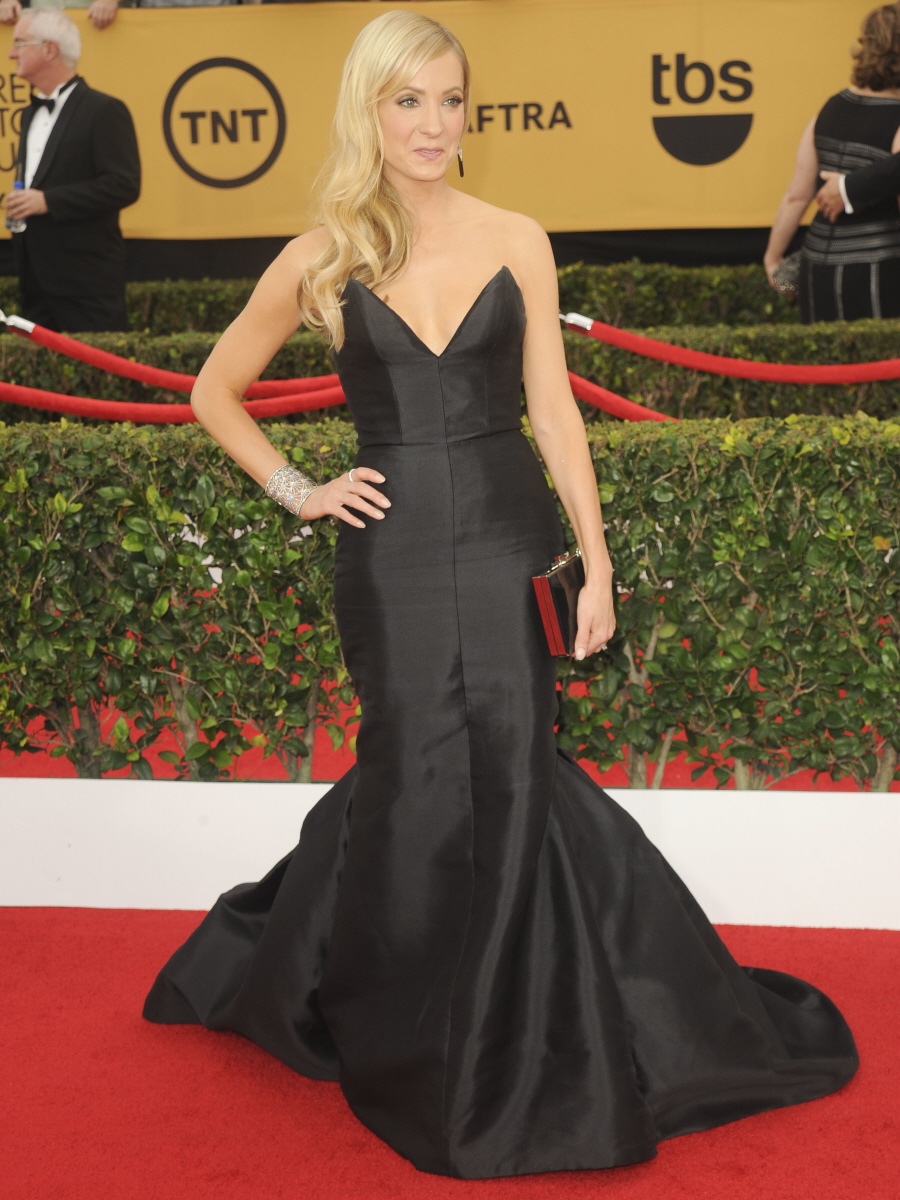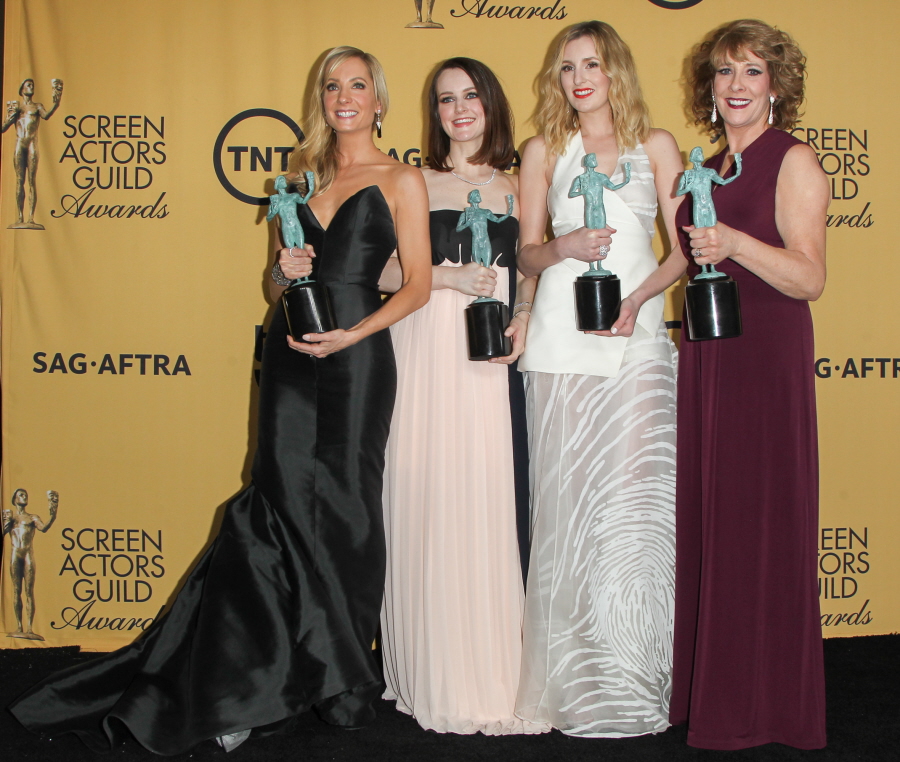 Photos courtesy of Fame/Flynet and WENN.