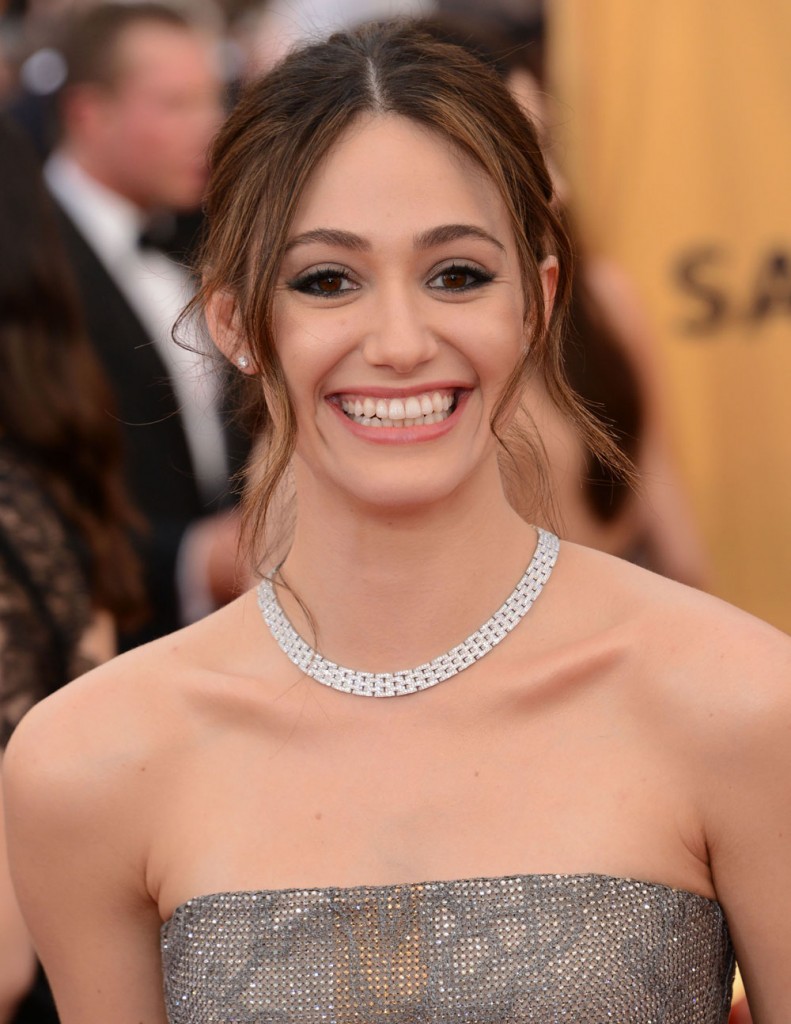 My favorite dress last night was on presenter Emmy Rossum, who was also there to support her Shameless costar, William H. Macy. Macy won the SAG for Outstanding Performance by a Male Actor in a Comedy Series! I'll have more on that in a moment. Emmy was in a gorgeous Armani Prive silver sequin gown featuring a mesh skirt overlay. In some angles it looks like Rossum is wearing a short skirt underneath but that's not the case; the sun is hitting her at an angle that makes her skirt look short. On camera this gown flowed gracefully behind her and in still photos its amazing too. This was my favorite look of the night but I'm biased since I love Rossum and Shameless.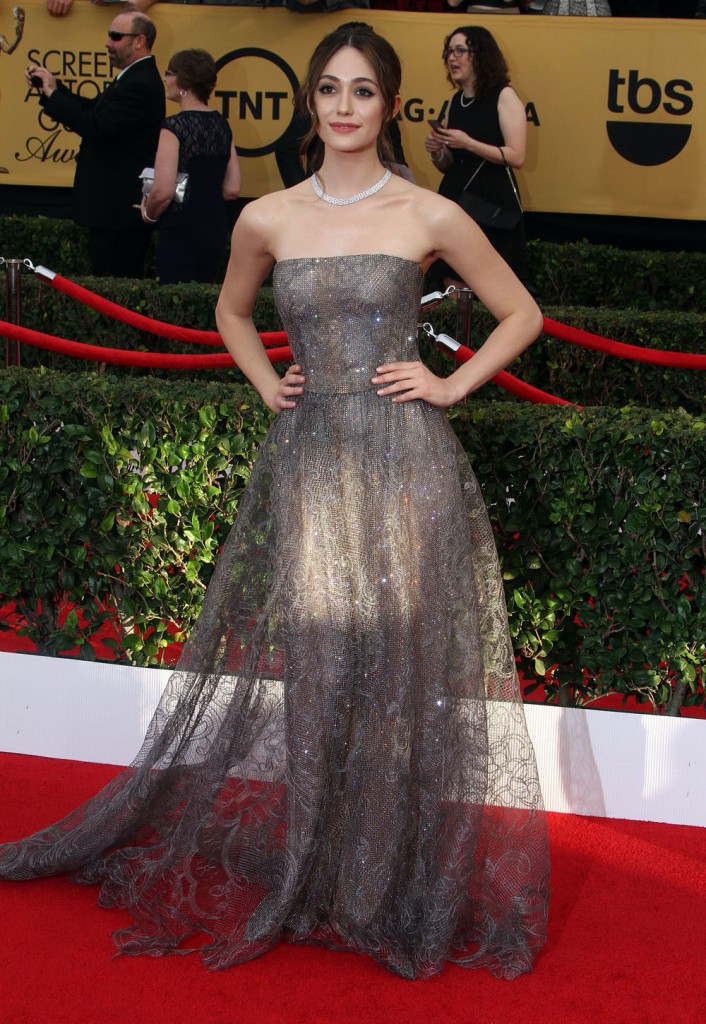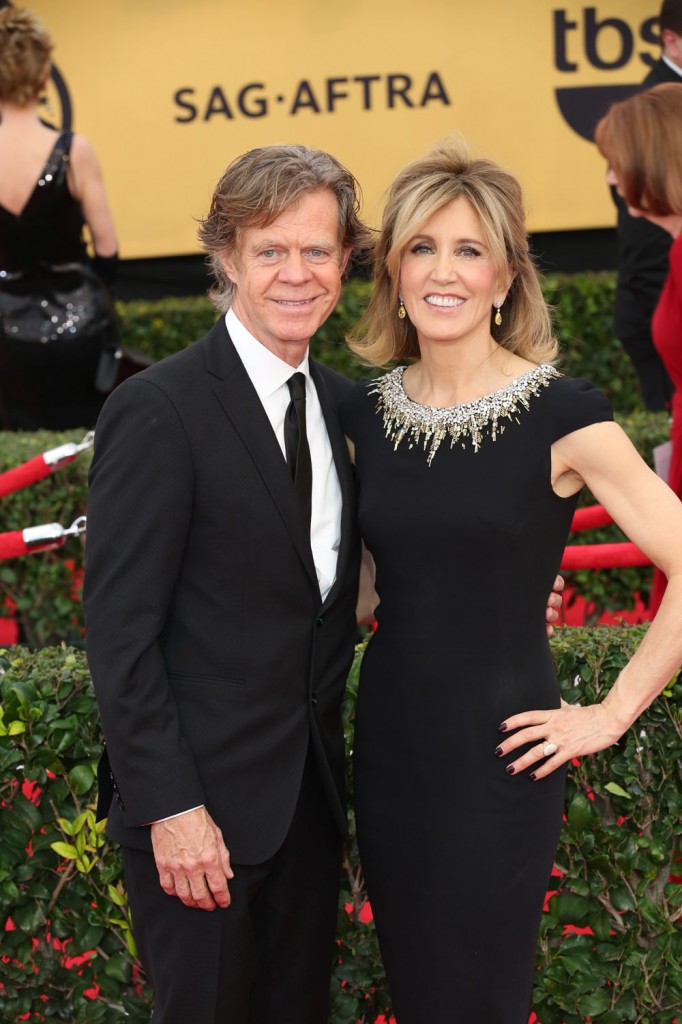 Here's Macy with his lovely wife Felicity Huffman, who is in a black Lorena Sarbu cap sleeve dress with a dripping beaded neckline. When Macy won his SAG he said "Flicka I love going to bed with you too." During his backstage press conference he explained that Felicity was nicknamed after a saint when she was a child. (You can see his press conference video here.) This is the first SAG for Shameless, and I hope one of many more to come. If you haven't seen the show, it's worth subscribing to Showtime for, as is Ray Donovan.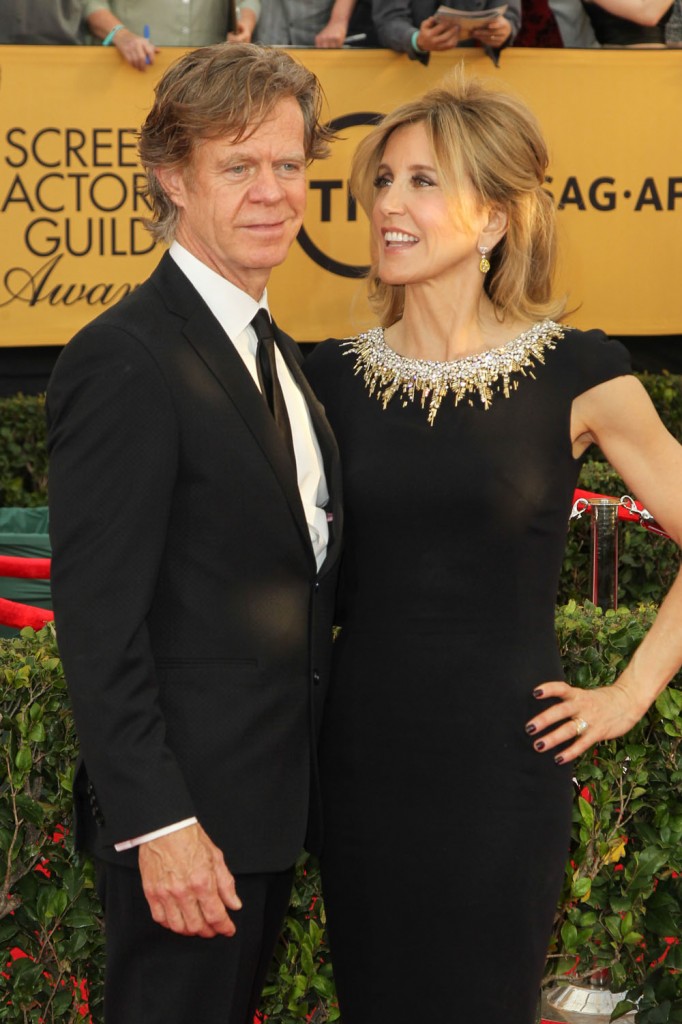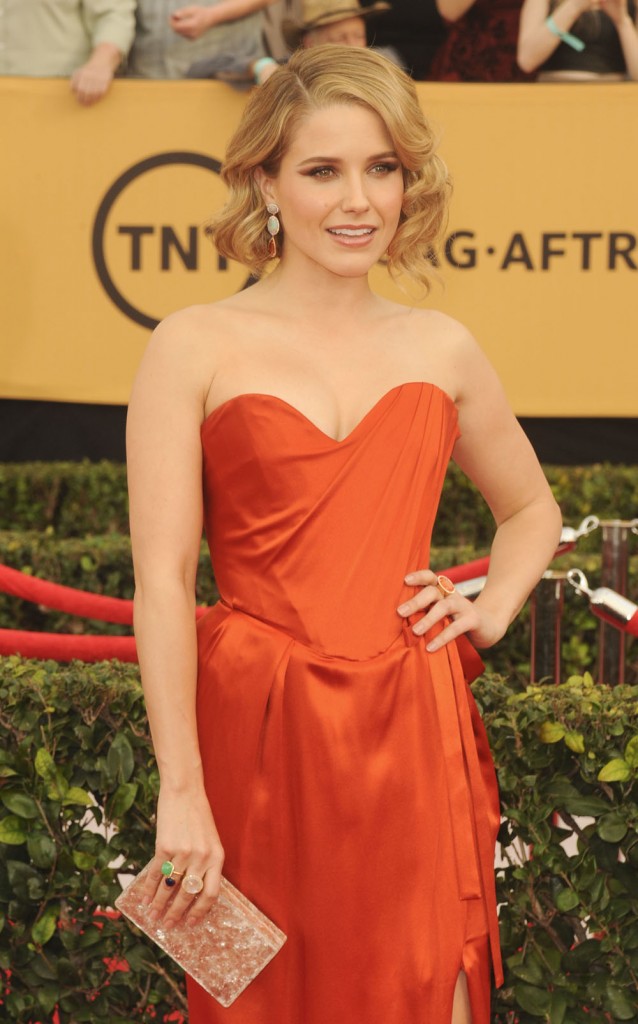 I'm putting Sophia Bush in here because I'm not sure where else to put her. She's in Vivienne Westwood. There's just too much going on with this dress. There's draping in both the bodice and the skirt and coupled with her curled tucked-under hair it just looks fussy. I know some people loved it, but it seems busy to me.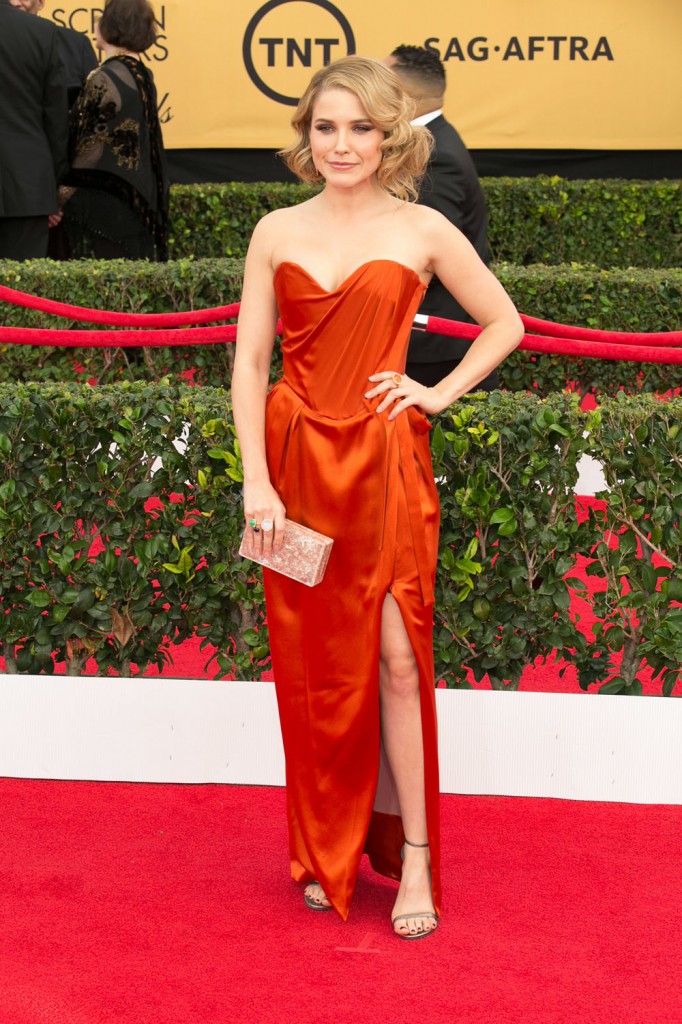 photo credit: WENN.com and FameFlynet