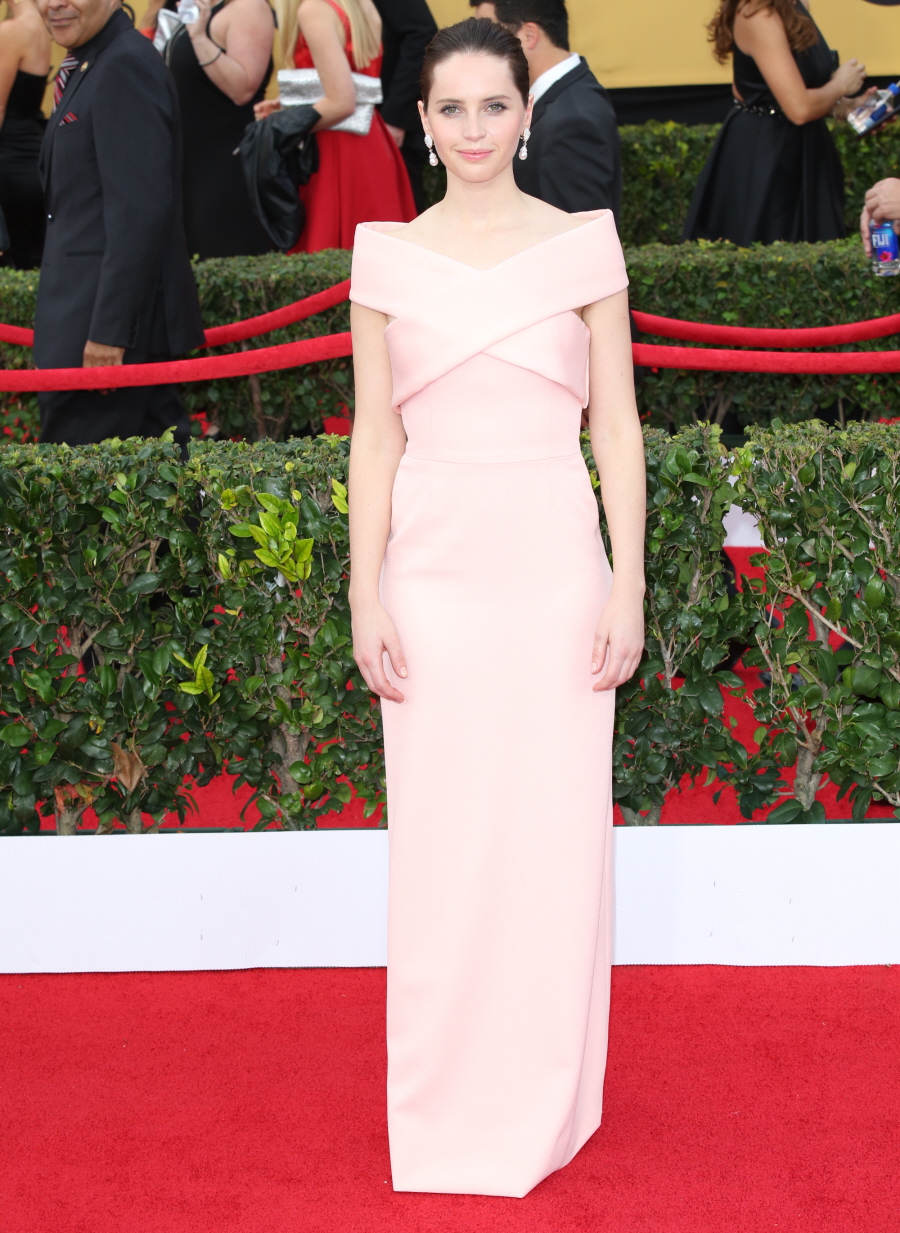 I know it seems like I'm complaining a lot about the wall-to-wall bad fashion at last night's SAG Awards, but just know this: I love to complain. I love to figure out how a dress should be reworked or how some styling tweaks could have improved an overall look. But for Felicity Jones, I have nothing. It's like shooting fish in a barrel. I made Felicity into one of the SAG Open Post hostesses because her style has been SO disappointing. She could have been a contender. She could have been a major force on the red carpet. She could have brought it in a big way, on carpet after carpet. But no. Last night might have been her worst look so far.
Felicity's Balenciaga gown was one of my picks for worst of the evening. Just my opinion: don't go to Balenciaga for red carpet gowns. Balenciaga's strength, as a fashion house, is with separates and cocktail-wear and fun party ensembles, not red carpet gowns. And here's why: this dress doesn't work on any level. It's apathetically designed, poorly tailored and it looks like Felicity picked it up at a mall. This is probably a $5000 gown too, so think about that. And why in God's green earth would you choose to put a pale brunette in this fleshy pale pink?! Felicity has a nice figure too, but you wouldn't know it because this gown makes her look box-shaped. THIS IS THE WORST!!!! PS… Her jewels are Van Cleef. She looks like she was styled by a 3-year-old.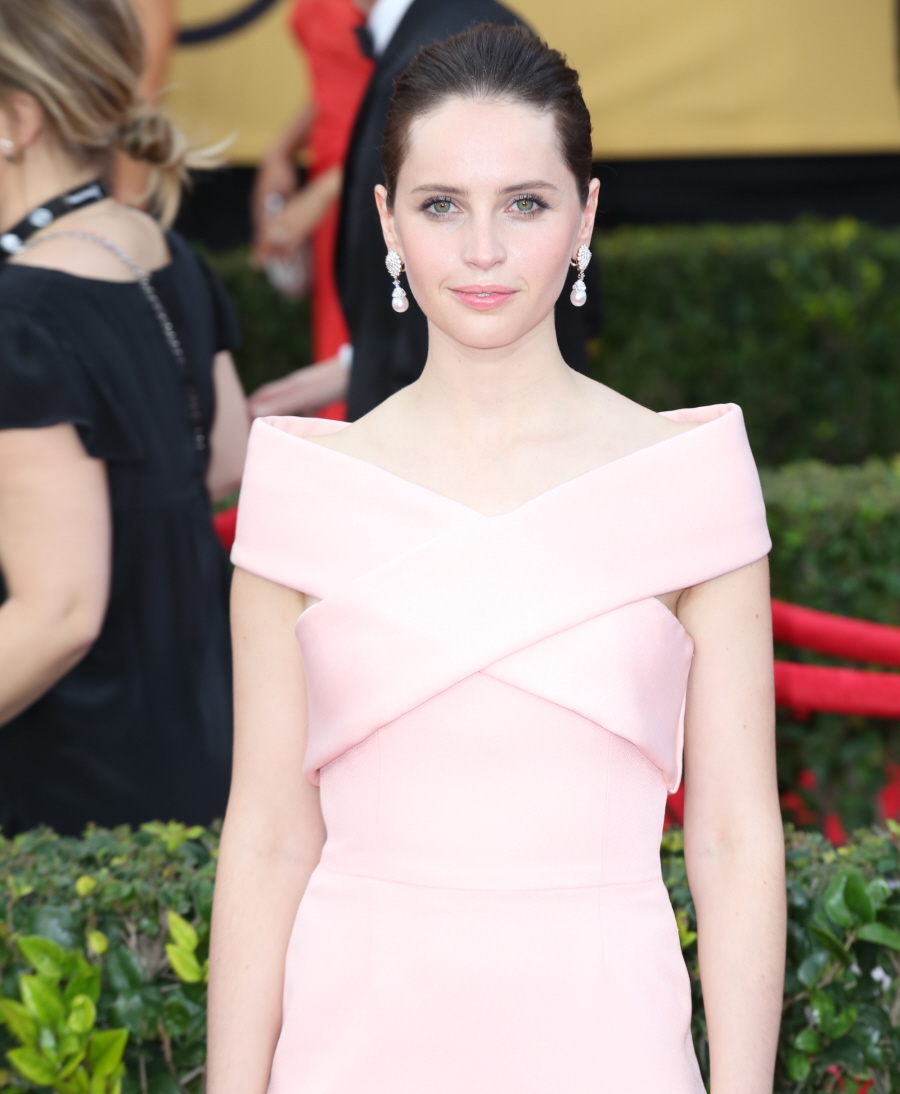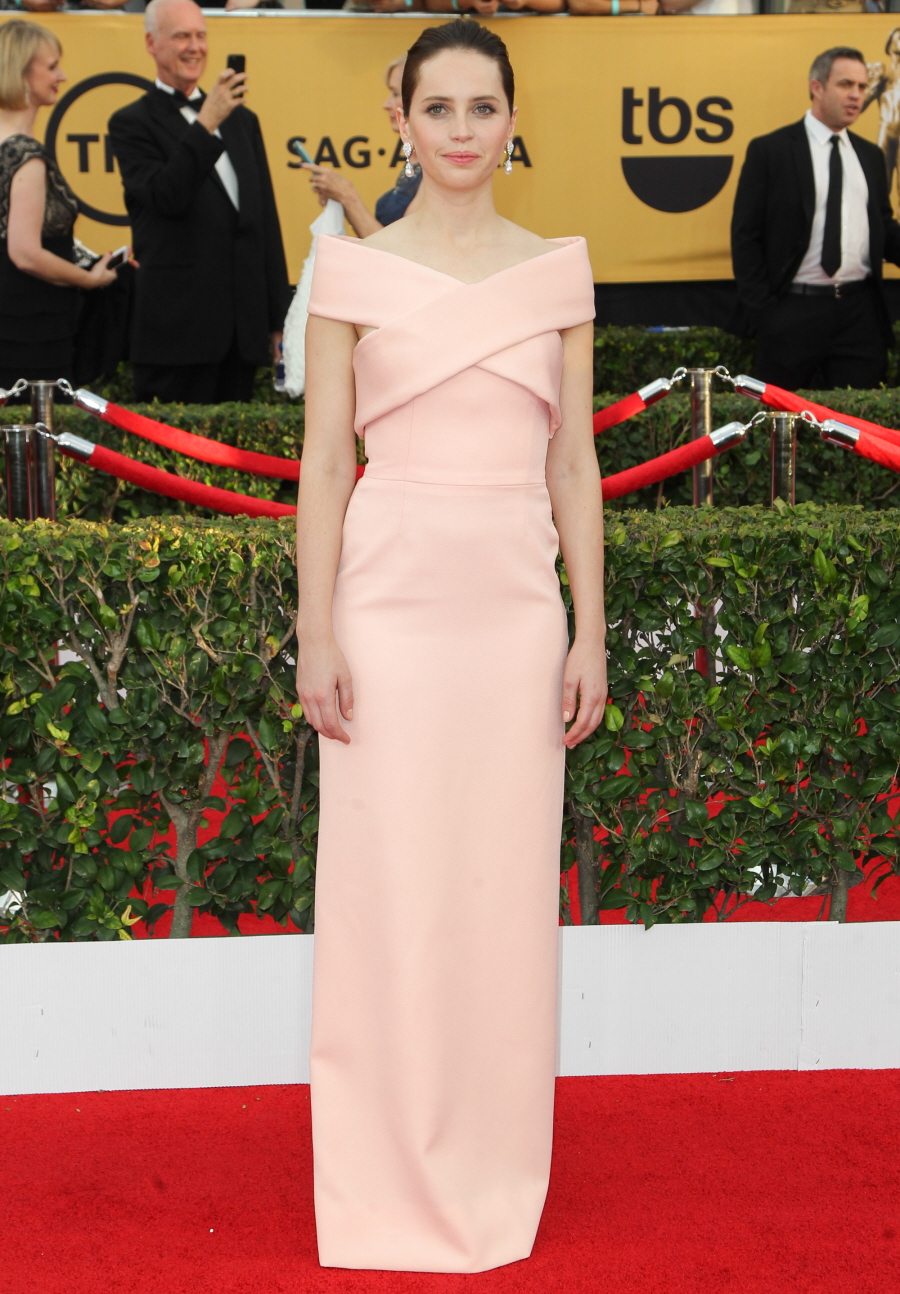 I'm also including photos of Eddie Redmayne, Felicity's The Theory of Everything costar. Eddie was the biggest surprise of the evening (not counting Downton Abbey winning over Game of Thrones because OMG STAHP). Many people thought Michael Keaton had Best Actor locked up, but Eddie has a lot of support in the actor community. And just so you know, the SAG Awards are a much better predictor for the Oscars than the Golden Globes. So… Eddie is suddenly a major contender. He could take down Michael Keaton.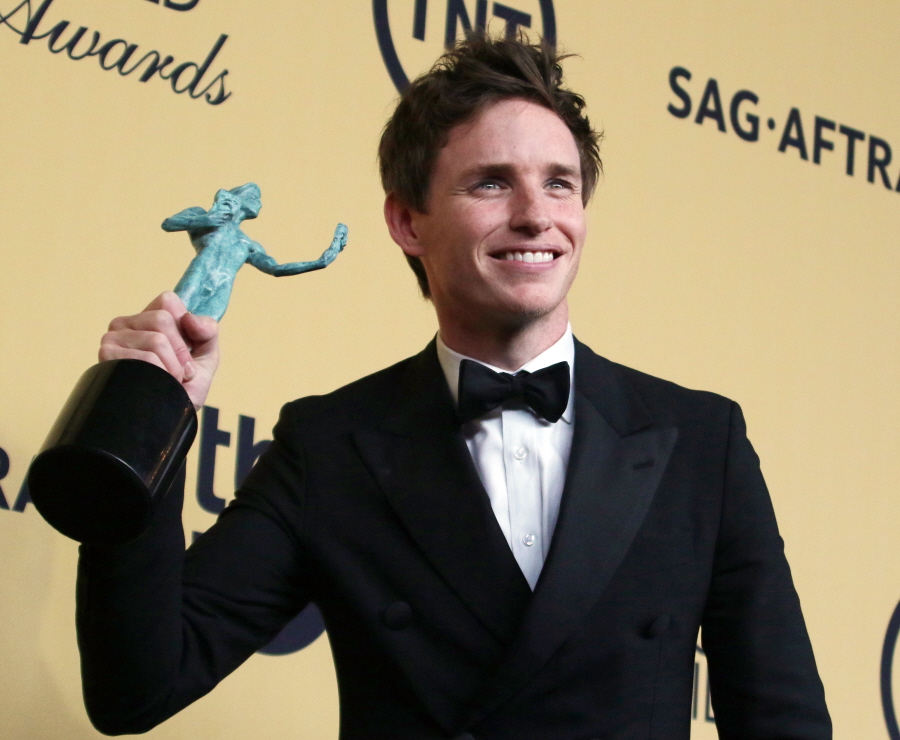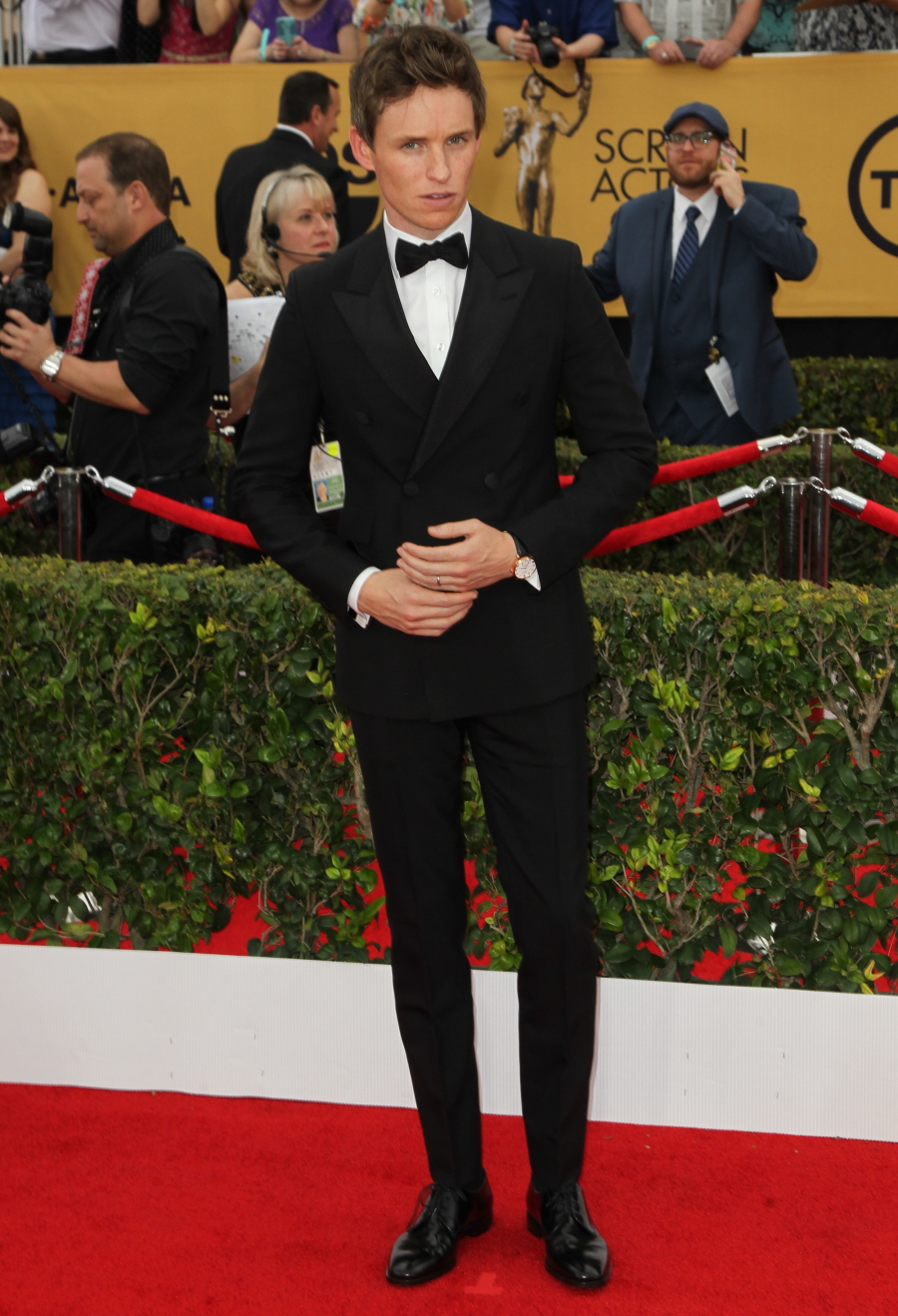 Photos courtesy of WENN.