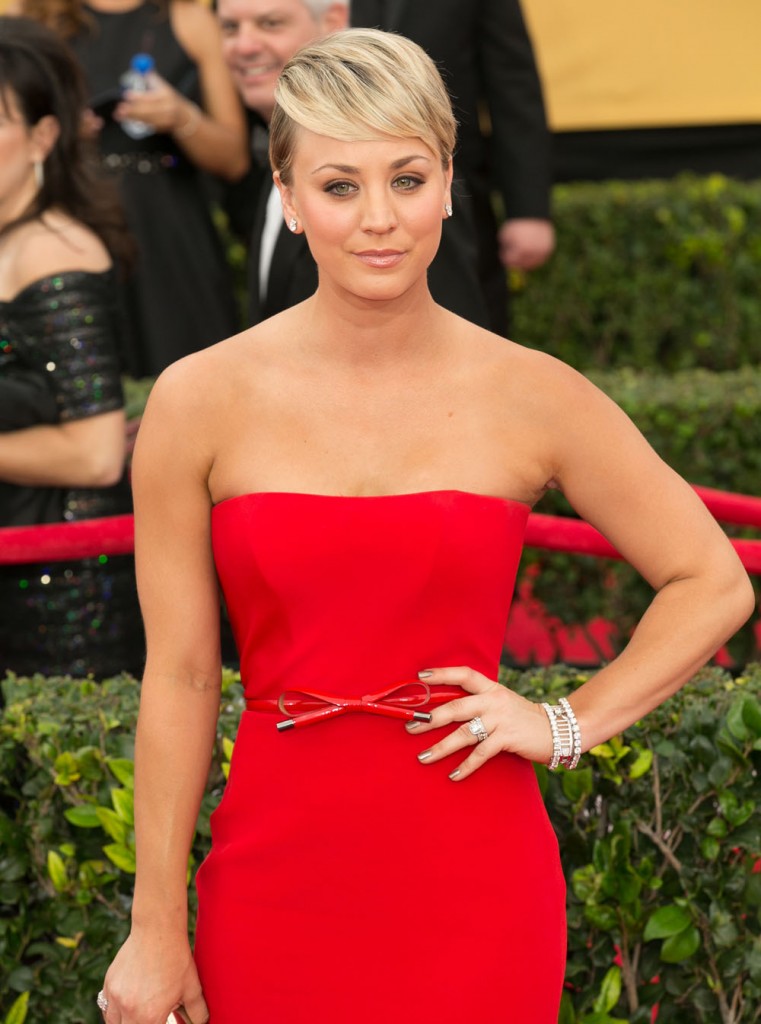 I loved Kaley Cuoco's bright red Romona Keveza gown at the SAGs. I cannot say the same for her styling apart from her jewelry, however. First the good stuff: her gown was tailored beautifully, it clung in all the right places and it had a perfect little bow belt. She was wearing jewelry by Forevermark diamonds. (They sent us a press release but didn't include the carats on all the pieces. There were probably too many too count.) Kaley would be working it apart from her hair. It's like Kaiser says, she lost her mojo with this haircut. This looks like a front comb-over, but it's not entirely due to the length. Her hair was so much cuter at The Wedding Ringer premiere earlier this month. I didn't see her husband there at all last night, which makes me wonder if everything is ok with them. (I doubt it.)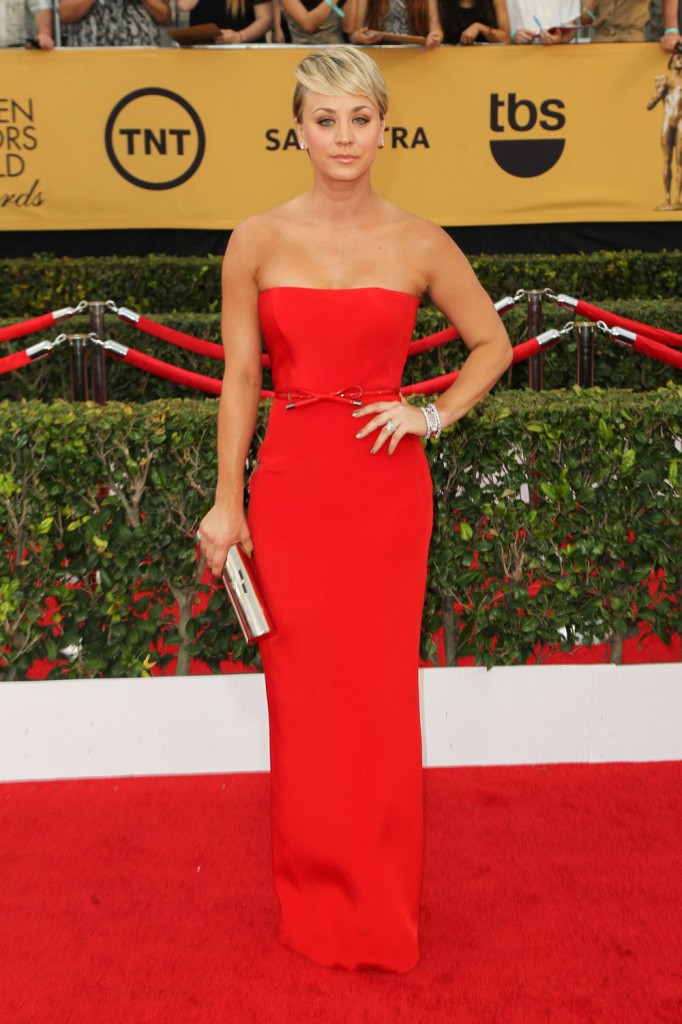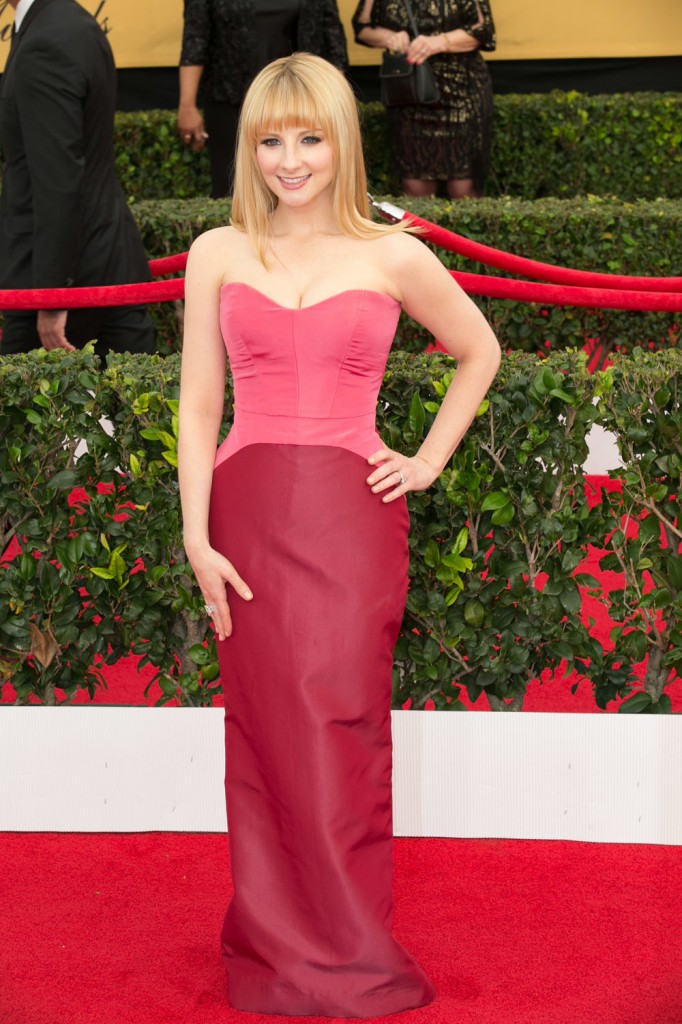 Here's Kaley's costar Melissa Rauch in a Pamella Roland gown. Again, perfectly lovely gown with bad hair. I'm wondering if the Big Bang hairstylist is just lousy at his/her job. Rach's dress is bold, I love the combination of pink and red, the sweetheart neckline and I also like how the bodice kind of wings down on the sides into the skirt. It's interesting and fun. Her bangs look like a helmet, though. I'm not as anti-bang as Kaiser, I like piecey and layered bangs, but these are too much.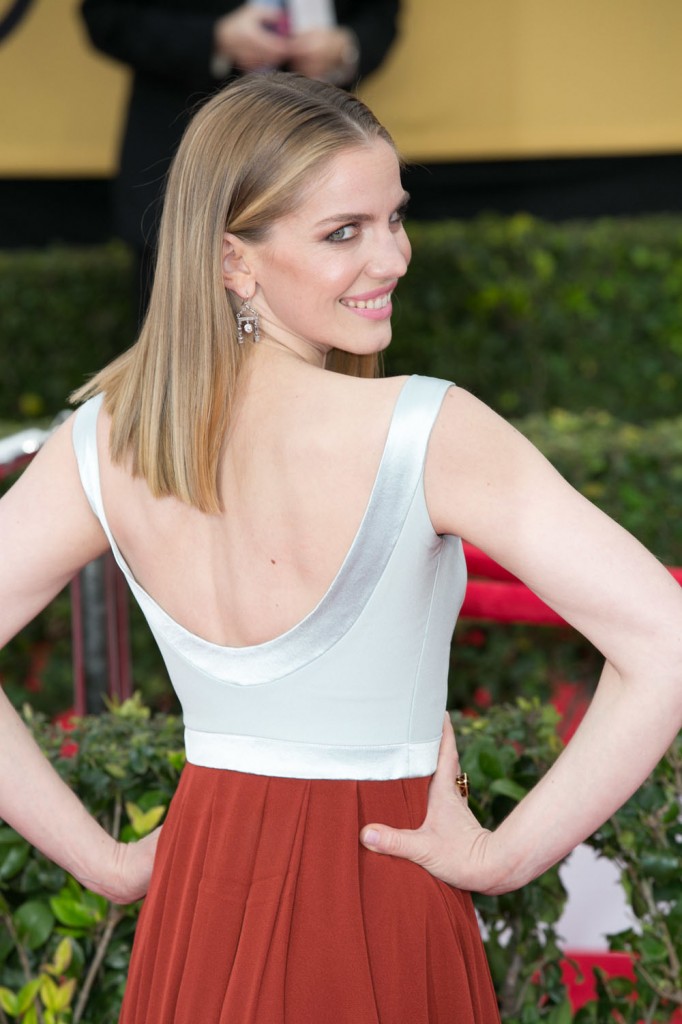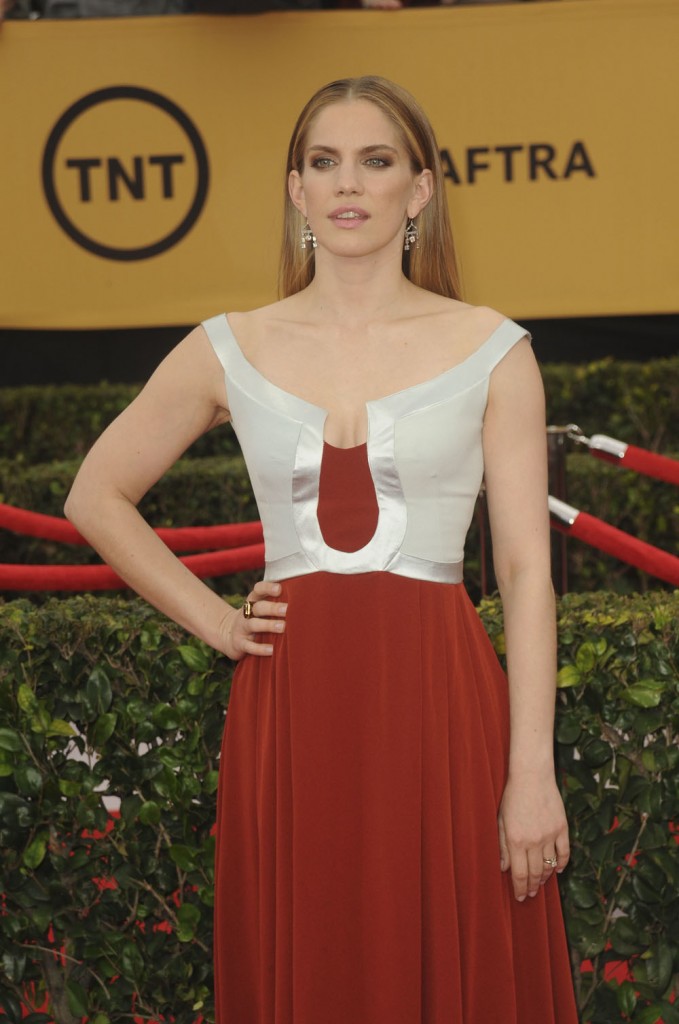 Also in red we have Anna Chlumsky in an Escada gown with a deep keyhole neckline. The details on this gown are interesting and I really like the way the white neckline opens up to show the red dress underneath. It's clever and yet doesn't look busy to me.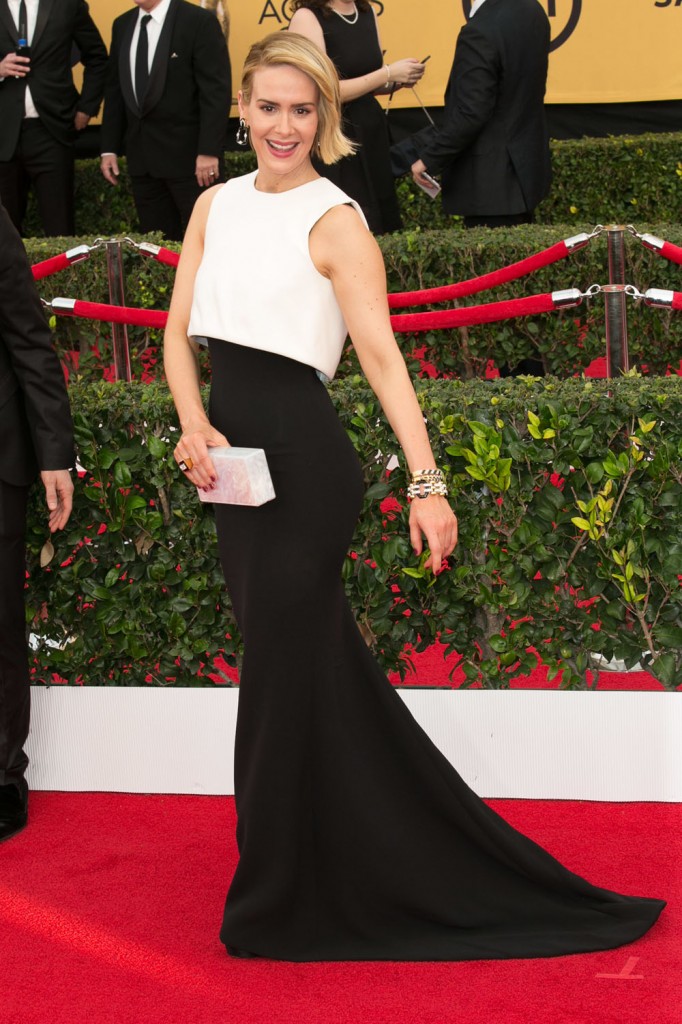 Sarah Paulson was in black and white Giorgio Armani gown that really works. I love how simple and yet striking it is, with a kind of crop tank top over a long skirt with a slight train. I like her short bob too. Maybe there's hope for Kaley in a month or two.