Alexander Skarsgard has been doing his viking strut all over Sundance. I couldn't figure out what he was promoting. Michael K theorized that he was there to be hot, which sounds about right. He was seen at a bunch of swag booths in manner of Paris Hilton. But Alex is there for a legit reason. He's promoting Diary of a Teenage Girl. Likewise, Margot Robbie is at Sundance to promote Z for Zachariah. They both starred in the upcoming Tarzan together. Are they also hooking up at party central? Margot has been dating Tom Ackerly, but several outlets say Margot and Alex were doing more than flirting at a Sundance party. E! claims they were "full-on" making out at a party:
Do we have a new Hollywood couple on our hands?!

The Wolf of Wall Street bombshell Margot Robbie and True Blood hunk Alexander Skarsgård have sparked romance speculation after the hot celeb pair were seen getting extra cozy with each other during a recent event at the Sundance Film Festival.

The two stars had a full day of party-hopping on Friday while in Park City, Utah, but when the duo attended the 1Oak Tinder party late that night, they definitely didn't seem to shy away from getting up close and personal during the shindig.

"They were there late-night holding hands. Margot and Alexander definitely looked like a couple," an eyewitness tells E! News. "They were very touchy-feely and at one point were full on kissing!"

Their PDA-filled night began at the Sabra Hummus Kick-Off Party and Margot ended up venturing over to Tao after the Tinder party, however it's unclear if the TV stud was with her.
[From E! Online]
Gossip Cop already stepped in to deny this rumor and say Margot and Alex are just friends. I don't really buy the denial. People confirms that Alex and Margot were more than a little flirty. Alex told someone he attended the party specifically to see Margot, and they sat on a tiny couch together. Lainey says Margot sat on Alex's lap and fed him an olive. Well I've never fed an olive to a "just a friend," have you? Black olives are aphrodisiacs.
I'm shipping this couple. If Alex and Margot aren't hitting it, they should be.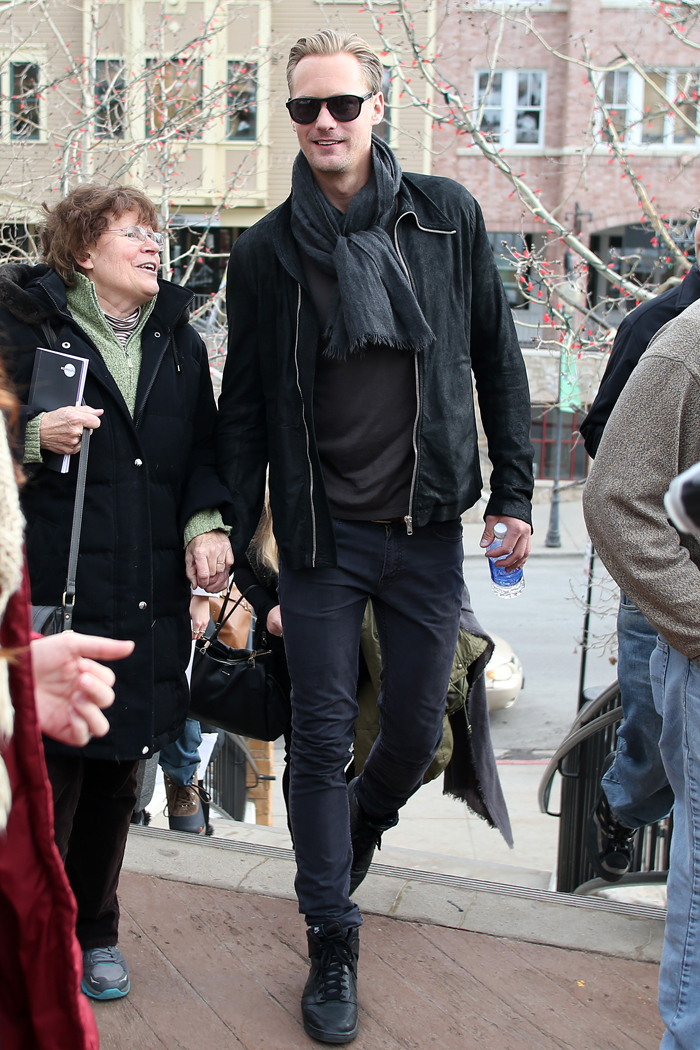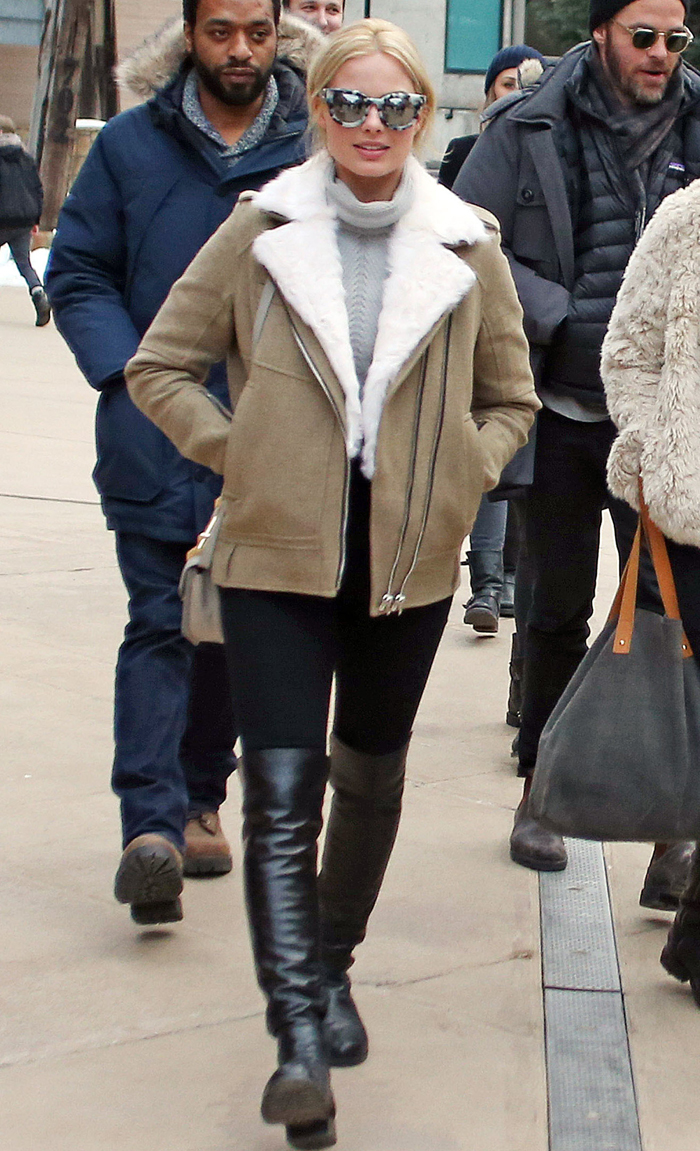 Photos courtesy of Fame/Flynet & Getty