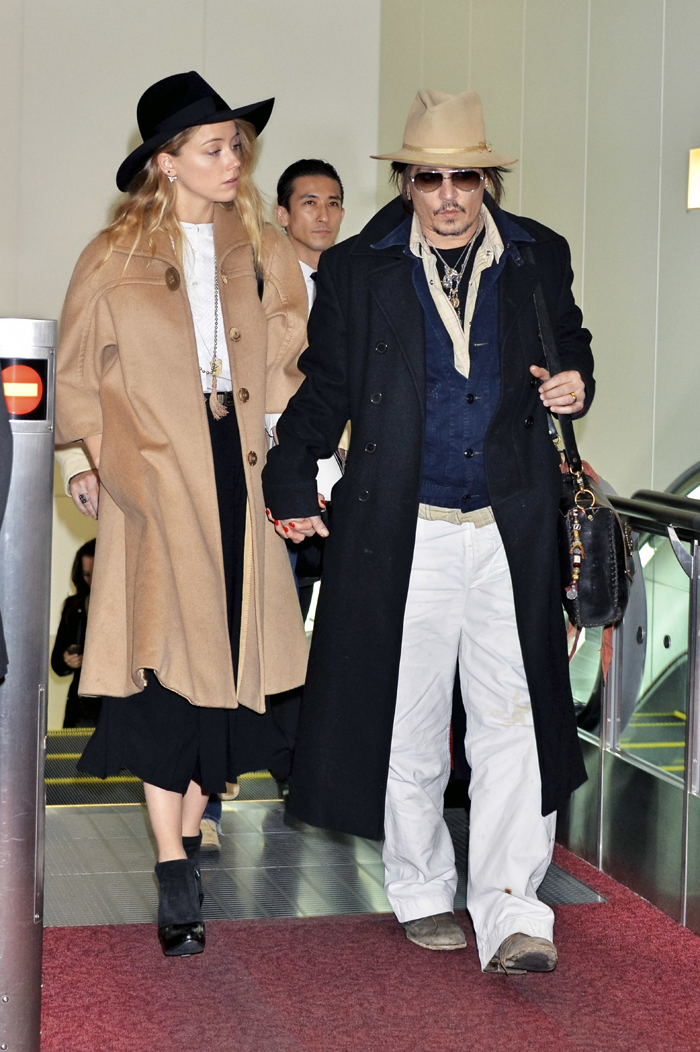 When I first glimpsed these photos, the mental caption that popped into my evil mind was "Amber Heard and grandpa." Yes, I'm a terrible person. These are photos of Johnny Depp and his lady arriving at the Tokyo airport. Amber's sticking out the relationship for now. Some people believe these two are already married because Johnny's wearing a gold band on his important finger. This is probably another mangagement ring.
The SAGs took up yesterday's gossip beat here, so the internet has had plenty of time to reflect upon the newest Depp box-office disaster. This isn't even a new pattern from a former box-office king. Only a few months ago, we spoke about Transcendence, which opened with $11 million (on a $100 budget). Mortdecai performed even worse — $4.2 million (on a $60 million budget). What on earth could cost that much money besides Johnny and Goop? Maybe the 'stache allowance was huge.
Countless outlets have gone hard on Johnny after this soft opening. Forbes promises that Johnny will lead the overpaid actor list this year. No one understands why he's allowed keep churning out big budget clunkers. The Lone Ranger, Dark Shadows, and The Rum Diary all failed to make money too. Lori Petty had a point last year. No actress would own a private island after even two consecutive flops. Even worse, Johnny doesn't care about these diminishing returns.
Johnny still draws admirers in Japan. He greeted a throng of screaming fans wearing Mortdecai moustaches. Perhaps the movie will make up some slack, but it won't be enough.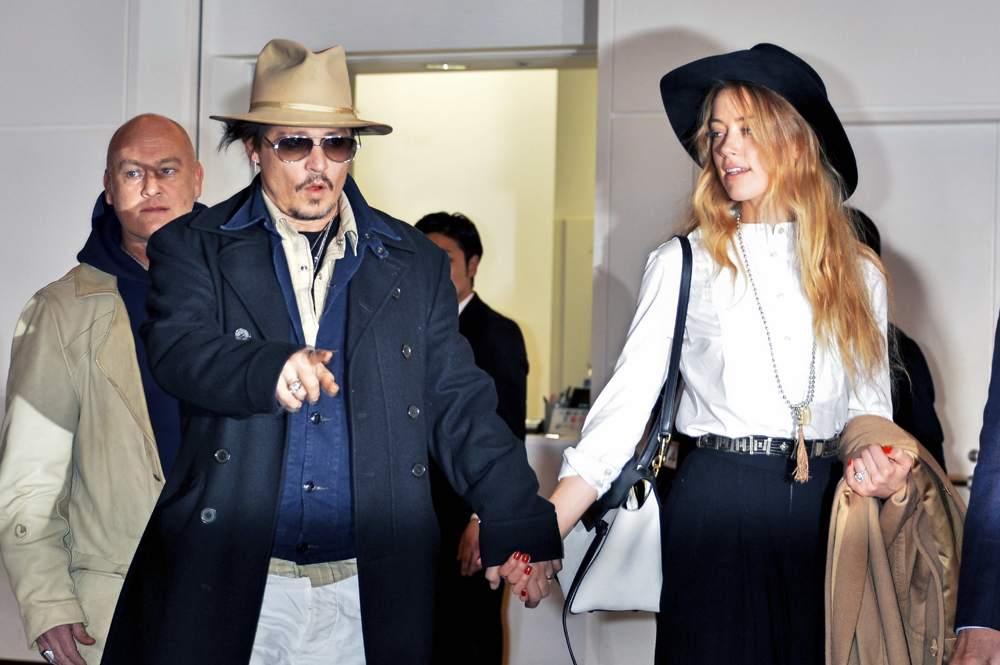 Photos courtesy of Getty & WENN