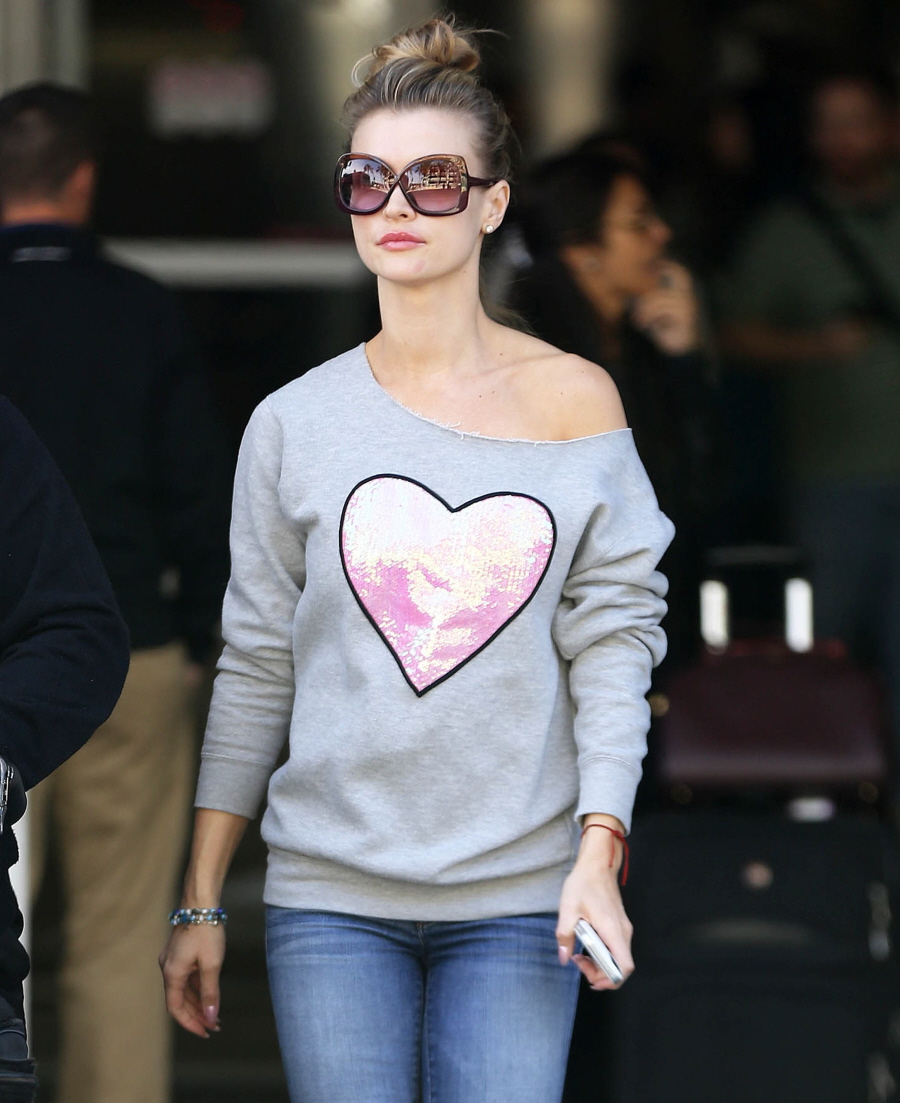 Nearly two weeks ago, Life & Style had an exclusive on Joanna Krupa and Brandi Glanville's ongoing feud – go here to recap. The basic gist is that Joanna talked some trash about Brandi and Brandi entered into some kind of intense blood feud. Brandi repeatedly made claims and comments that Krupa slept with Mohamed Hadid (Real Housewife Yolanda Foster's ex-husband) and Brandi claimed Hadid had told her that Krupa had a stank, smelly biscuit. L&S's exclusive was that Krupa was suing Brandi for "slander, libel and defamation." Then, late last week, the story cropped up again like it was brand new. I didn't cover it because I was like, "I already wrote about that, what gives?" Well, I guess Krupa finally filed the paperwork for the lawsuit, plus Krupa is talking to the press.
Real Housewives drama is to be expected, but Joanna Krupa and Brandi Glanville's issues with one another hit below the belt—literally. Krupa filed a lawsuit against the Real Housewives of Beverly Hills star Wednesday in Miami-Dade County citing "slander, slander per se and intentional infliction of emotional distress" over past claims Glanville has made about the model's alleged affair with Mohamed Hadid and her allegedly smelly vagina. Now, Krupa is "demand(ing) a trial by jury" and "intends to amend her complaint and seek punitive damages against Glanville."

After filing her suit against Glanville, the Real Housewives of Miami star told E! News exclusively, "Bullying hurts!"

In the suit, Krupa claims that Glanville "knowingly made the false and malicious statement" that she had "sexual relations" with Hadid while he was married to Yolanda Foster. Krupa also claims Glanville "knowingly made the false and malicious statement that Mr. Hadid told her that Mr. Krupa's 'p–sy smelled.'" These statements were made on Bravo's Watch What Happens Live in November 2013. During this appearance, Glanville claimed that Lisa Vanderpump witnessed Hadid's statements about Krupa's allegedly stinky private areas.

Per Krupa's suit, Hadid, Foster and Vanderpump "denied the truth of Glanville's statements and publicly confirmed Mr. Hadid never made the statements Glanville said were true and attributed to Mr. Hadid, and advised and/or confirmed that Glanville's defamatory statements were false."

The lawsuit goes on to state that in December 2014, Glanville made additional "false and malicious statements" claiming "that Mrs. Krupa's vagina was malodorous" on WWHL's YouTube Channel "Bravo's Watch What happens Live Clubhouse." During this appearance, she asked host Andy Cohen, in relation to Krupa, if he "[got] food poisoning from bad sushi," noting the model was stunning, "but you can't help the odor situation." Krupa claims Glanville made these statements publicly knowing they were false.

On Jan. 6, Krupa's attorney Raymond Rafool wrote a letter to Glanville stating his client's intent to sue for libel, slander and defamation and asked for an apology and a retraction of these comments. Per the suit filed this week, Glanville has yet to apologize to Krupa or retract her statements.
Demanding a trial by jury? ODOR IN THE COURT!! I'm sorry, sometimes it's like I'm a 12-year-old. But seriously, can you imagine being so peeved about someone insulting your biscuit? Enough to file a lawsuit and demand to talk about your odor in a court of law?!!? And you know, witnesses are going to have to be called. Krupa's biscuit is going to be put on trial.
According to People Magazine, Krupa sent a letter to Brandi on January 6th demanding a public apology. Krupa warned that if Brandi didn't apologize, she would file suit. Apparently, Krupa is only asking for $15,000 in damages too. That seems… low. Is her biscuit's aromatic integrity only worth $15K? (Update: Krupa's representative contacted us to clarify that her lawsuit is seeking a minimum of $15,000, not 15k total. He wrote "It is worded like that since it's a Florida court formality.")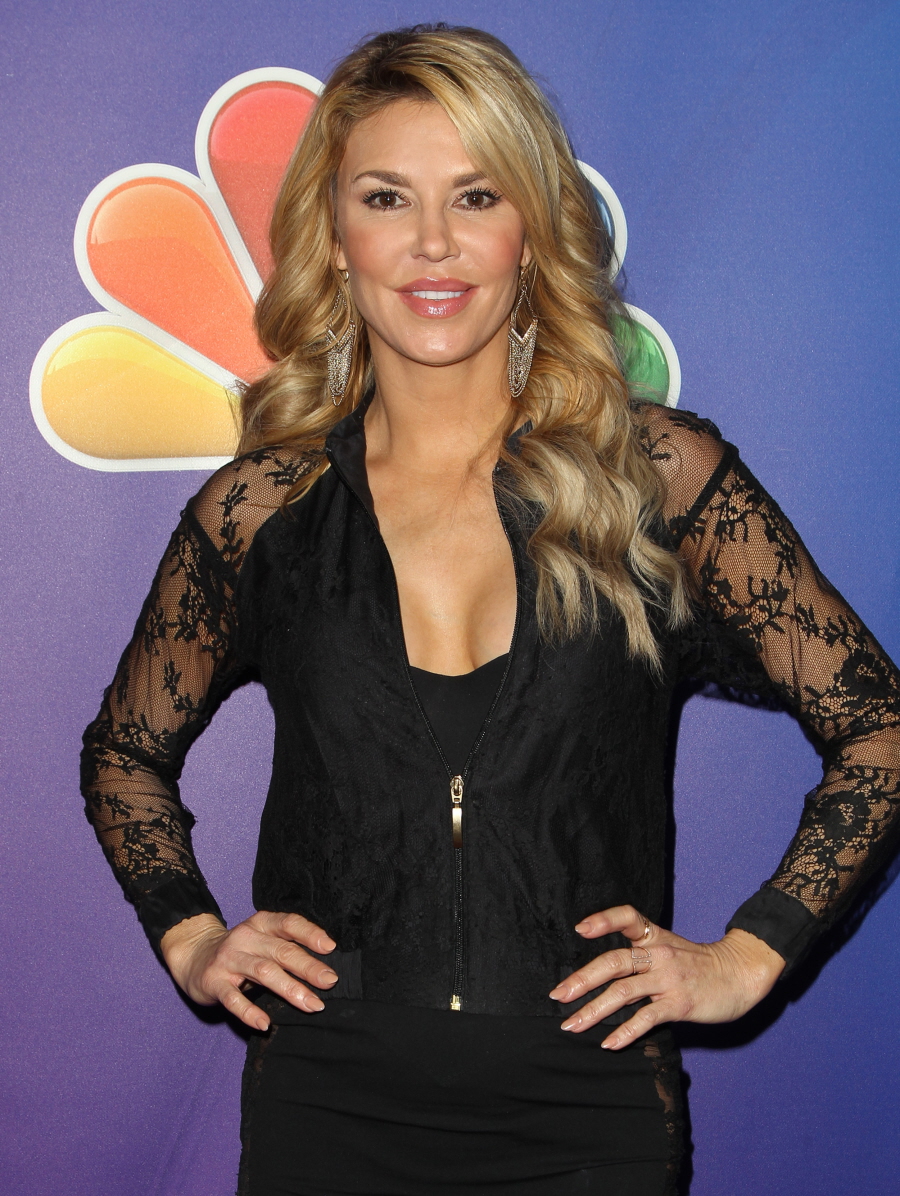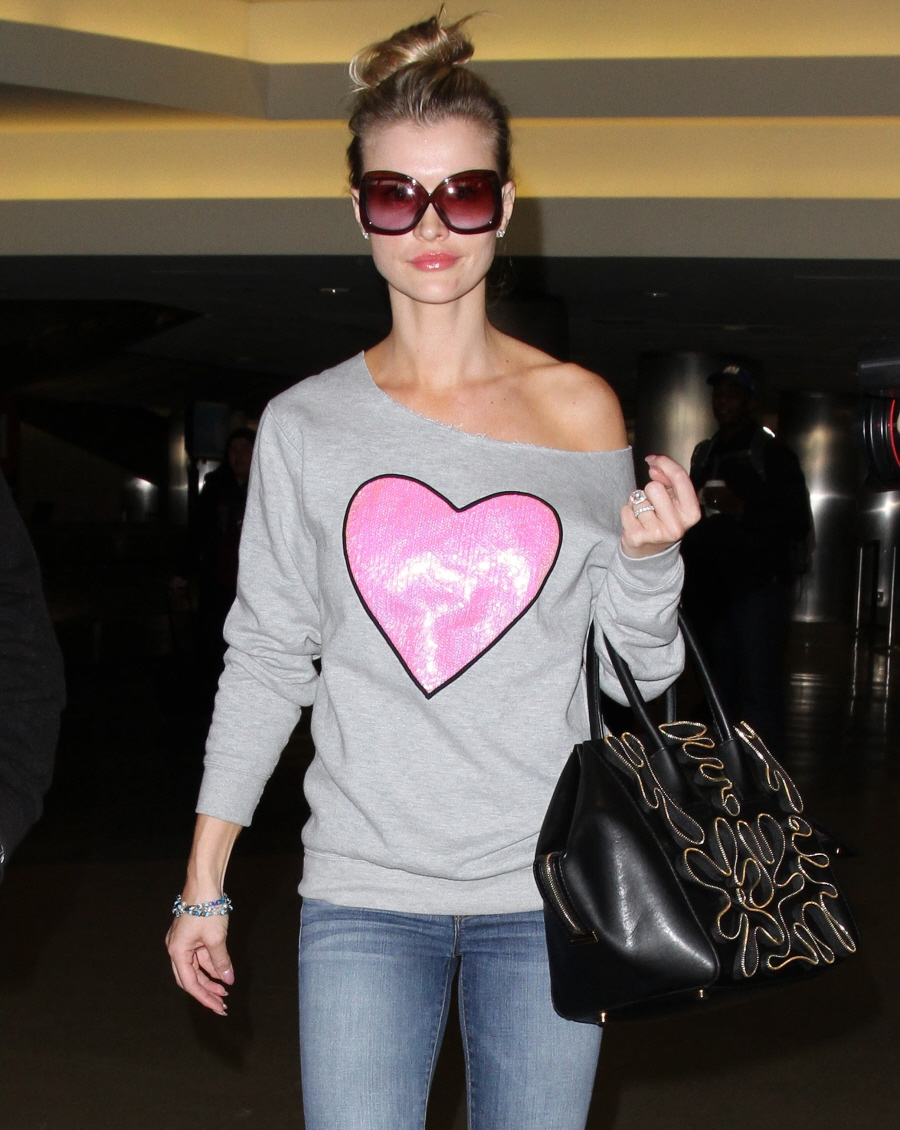 Photos courtesy of Fame/Flynet and WENN.