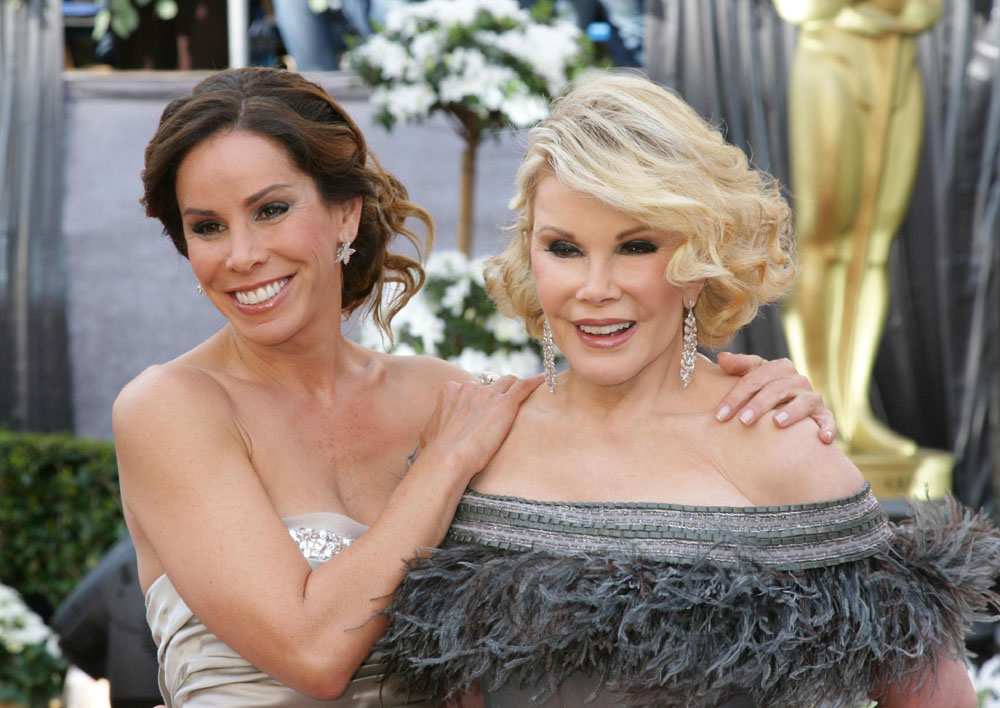 In the wake of Joan River's death there were multiple stories about the incompetence of the various doctors involved in the endoscopy which ultimately killed her. We know that Joan River's personal physician, ENT to the stars Dr. Gwen Korovin, accompanied her to the clinic and performed an unauthorized vocal cord biopsy while Joan was under. Korovin was not accredited to perform surgery at that clinic and she did not have Joan's written consent to do the additional procedure. We've also heard that someone took cell phone photos of Joan while she was under, that doctors failed to act when Joan's vitals indicated that she was in distress, and that the clinic lacked the basic medication to revive her.
According to a new lawsuit filed by Joan's daughter, Melissa Rivers, the actual conditions that led to Joan's death were even worse than we've heard. The lawsuit claims that, despite multiple warnings from the anesthesiologist that Joan was in trouble, her personal physician and the clinic doctor decided to proceed with the surgery. The doctor at the clinic was the one who photographed Joan's surgery on his cell phone. A tracheotomy, which could have saved Joan's life, was never performed. What's more is that Joan's physician actually left the facility after she did the surgery. It's possible she didn't realize that Joan was in danger, but she still looks incredibly incompetent.
Melissa's multi-million dollar lawsuit names the clinic, Yorkville Endoscopy, and multiple doctors involved in her mother's care. Here's more:
Melissa Rivers said she filed the lawsuit because of her "unwavering belief" that no family should ever have to go through what "my mother, Cooper and I have been through."

"The level of medical mismanagement, incompetency, disrespect and outrageous behavior is shocking and frankly almost incomprehensible.

"Not only did my mother deserve better, every patient deserves better," she said.

"Melissa wants to make sure that this never happens to anyone else. Ambulatory care centers need to have the same oversight that hospitals have to ensure that patients are treated properly," said Ben Rubinowitz, one of the family's lawyers.

Yorkville Endoscopy, the East 93rd Street clinic where Rivers was seen as an outpatient, came under heavy fire from state and federal health officials after the August 28 operation.

Investigators discovered that the clinic's medical director, Lawrence Cohen, allowed River's private doctor, celebrity ear-nose-and-throat specialist Gwen Korovin, to do the unauthorized biopsy windpipe examination even though Korovin wasn't cleared to work at the clinic.

Bankulla objected when Korovin entered the room for the procedure, but was overruled by Cohen.

Korovin started things off by trying to insert a scope into the sedated Rivers' nose to take pictures of her throat, but pulled out, saying she couldn't get a clear view, the suit said.

Cohen then proceeded with the routine endoscopy — at which point Rivers' blood pressure, heart rate, pulse level and oxygen level all dropped. The carbon dioxide levels in her blood went up, the suit said.

At some point between 9:26 a.m. and 9:47 a.m., Korovin said she was going in again, according to court papers.

That's when Bankulla tried again to intervene — citing Rivers' badly swollen throat — and was dismissed.

As Korovin began inserting the scope for a second time, Cohen started taking cell phone pictures of the celebrity doctor at work, the lawsuit alleged.

Rivers' oxygen levels and heart rate sank — signs of a likely airway obstruction, the suit said.

As the team realized the seriousness of the problem, they called a Code Blue — but never administered a muscle relaxant that might have unlocked the muscle in Rivers' throat, nor did they cut into her windpipe to let air into her body.

Instead, Cohen did frantic chest compressions; Bankulla tried but failed to intubate Rivers, and two other anesthesiologists, Koniuta and Scarola, rushed in to help with the hand pump to push air into her lungs.

They worked for 17 minutes before Bankulla called for a tracheotomy kit — but it was never used.

When Bankulla looked for Korovin, who could have done the emergency tracheotomy, she was nowhere to be found. Rivers' doctor had left the room, the suit said.

By the time EMS got Rivers to Mt. Sinai Hospital, she had already suffered irreversible brain damage, the suit said.
While the anesthesiologist did try to intervene, she may have also hastened Joan's death by giving her even more of the powerful anesthetic Propofol after her vitals dropped. The scenario makes everyone involved sound like celebrity hangers-on who disregarded medical protocols multiple times. Why did it take them over 15 minutes to even consider performing a tracheotomy? I feel so badly for Melissa and hope that she has a favorable outcome to this lawsuit. This whole story makes me very skeptical of my loved ones undergoing any medical procedure. RIP Joan. We missed you ripping on the bad SAGs fashion.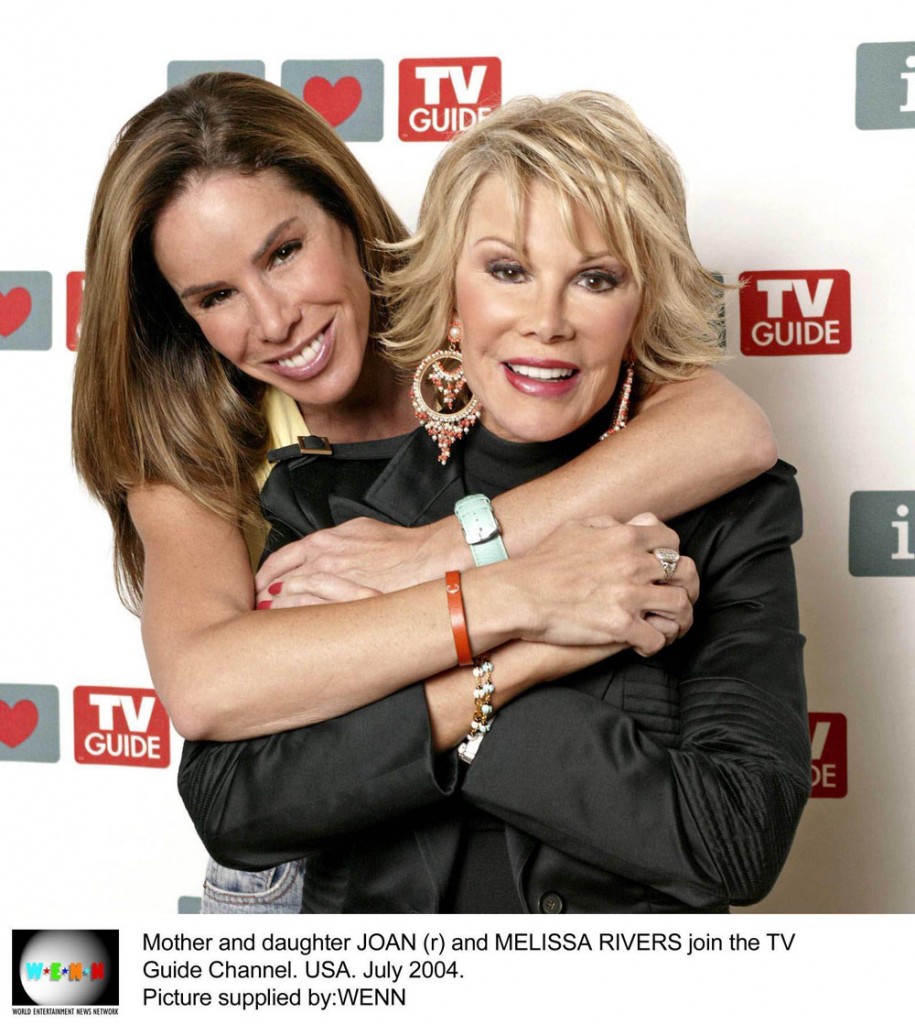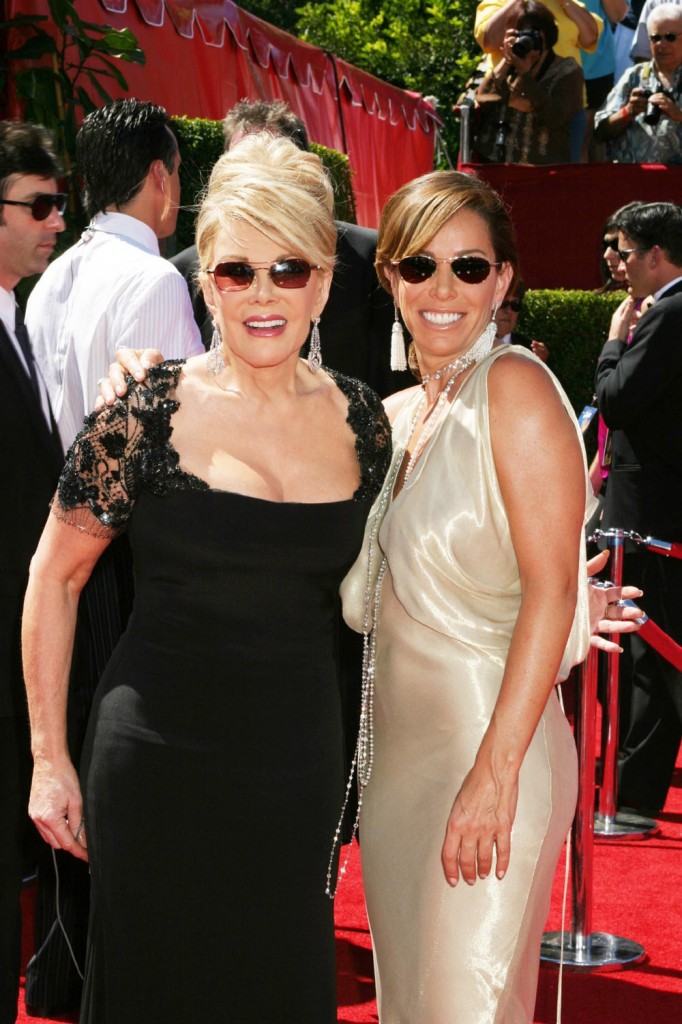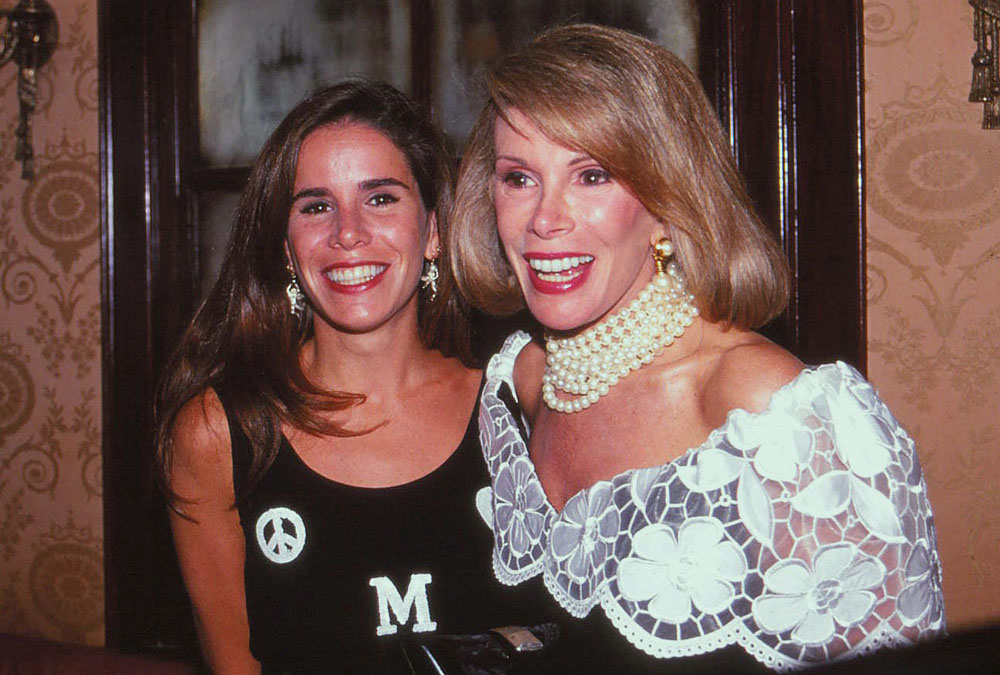 photo credit: WENN.com