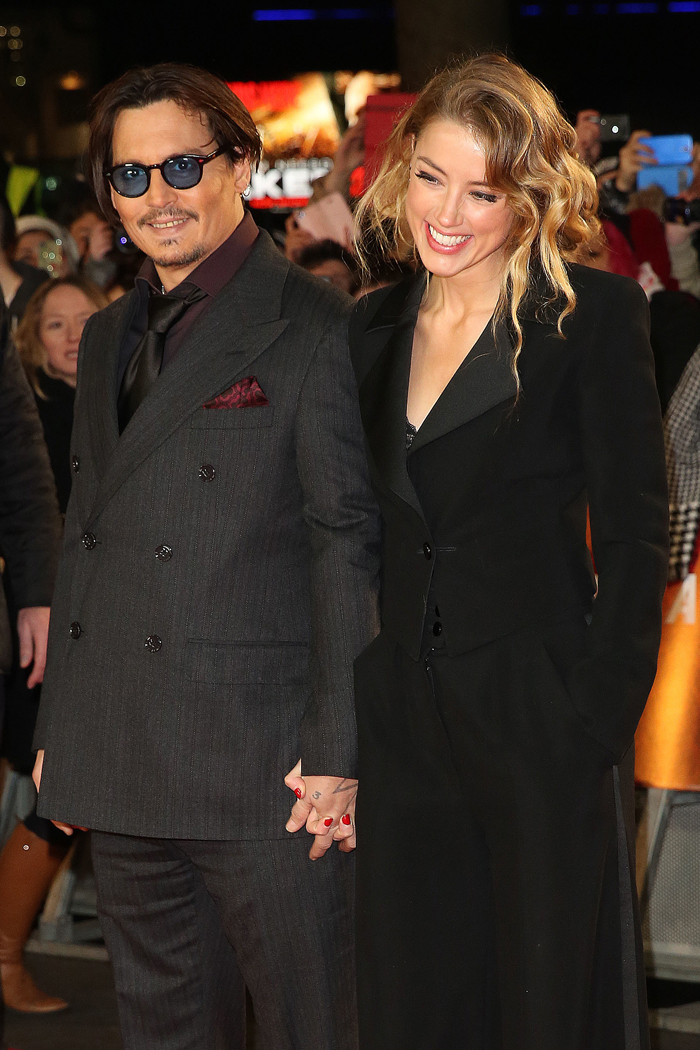 The week of Johnny Depp fallout continues after the predictable plight of The Movie that Shall Not be Named. We heard yesterday that Johnny was "devastated" and considering dumping his agent. He definitely needs to change something, but not his agent. I think what's going on with Johnny is more complicated than he'd like to admit.
Johnny didn't show up to a press conference on Tuesday. Some wires got crossed, and no one told the journalists. About 200 of them waited for over an hour in hopes that the Scarfmonster would show up. Then someone from Johnny's camp finally clued them in. Why did Johnny miss a professional engagement? Officially, he had a cold. But he decided to make up a story about the real reason he didn't show up. He was fending off the fearsome legendary creature called El Chupacabra:
"I was attacked yesterday morning by a very rarely seen or experienced animal called 'chupacabra.' I fought with it for hours. They're very persistent, very mean. And I'm pretty sure it came into my suitcase. I threw him off the 23rd floor. So we'll never see him again. Thank you for understanding."
[From Page Six]
Oh, that crazy Johnny. He probably cooked up this story while he was high. I can easily see Johnny and Amber cracking up and thinking El Chupacabra is the funniest thing in the world. I guess it's better than using Bigfoot as an excuse. Even Johnny is bored and tired of his own movies, so he's rambling on about a random cryptid instead.
Johnny also said he hopes Japanese audiences will spend their money to watch his silly 'stache routine in theaters. See, there's another joke. #sohigh
I didn't notice a few days ago that Johnny's wearing safety pins as earrings now. Rebel.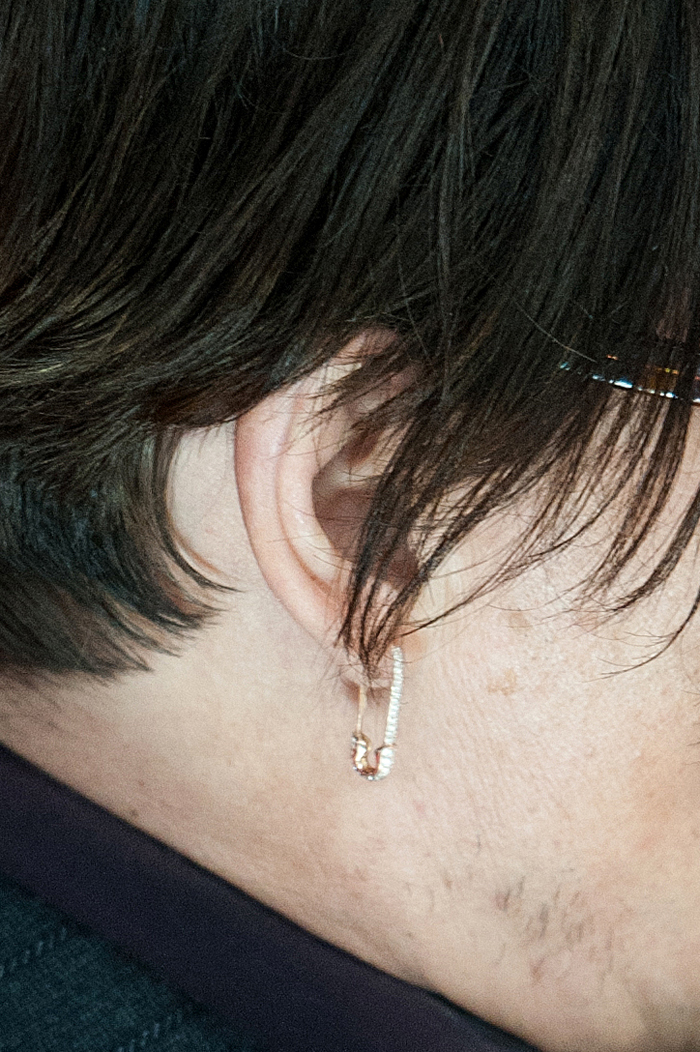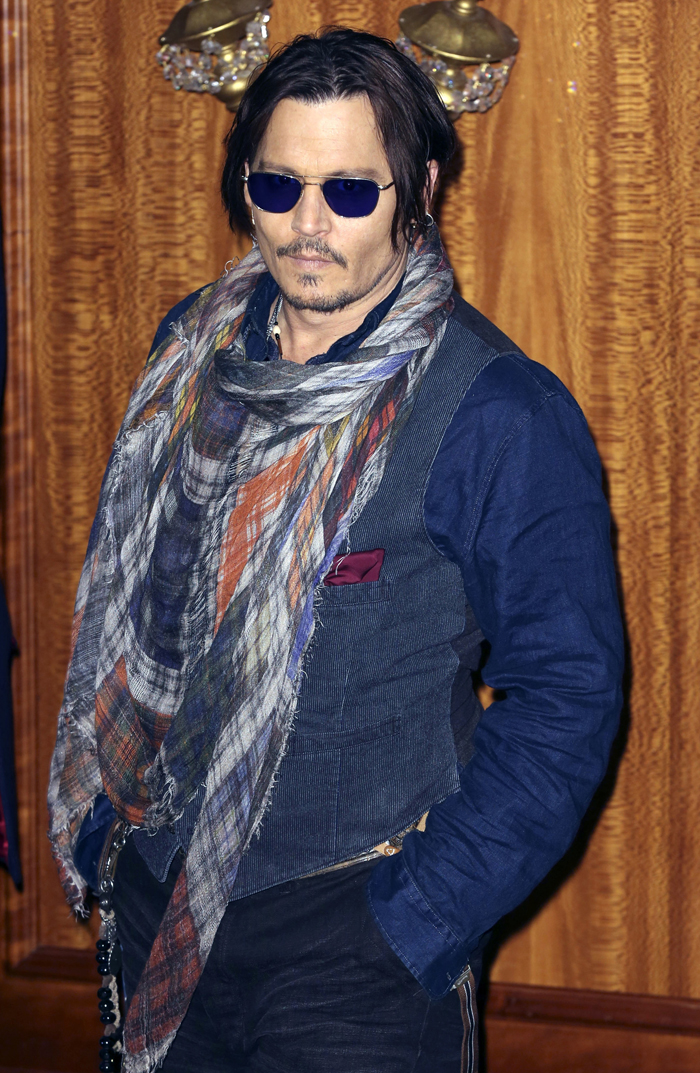 Photos courtesy of WENN