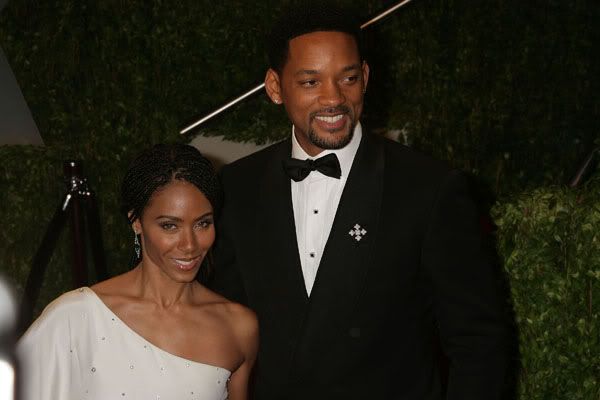 Jada Pinkett Smith and her husband Will opened a K-6 elementary school last fall in California called the New Village Leadership Academy. The two homeschool their own children and felt they had the money and knowledge to open their own school. The Smiths have close ties with the Cruises, and Will has donated money to the Church of Scientology. Smith's school uses some of the teaching methods of Scientology, although Will Smith denies that it is primarily a Scientology school.
Jada now plans to start a high school, one that presumably follows many of the teaching methods of the elementary school, including Scientology founder L. Ron Hubbard's unproven "study tech":
Jada Pinkett Smith is adding another title to her resume: schoolmaster. The actress-producer and her husband, Will Smith, opened the New Village Leadership Academy in Calabasas, Calif., last fall. The school is for pre-kindergarten through sixth grade.

Now Pinkett Smith hopes to open a companion high school.

Pinkett Smith says she decided to open the elementary school after developing a home-school program for her children.

The school generated some controversy because it relies on instructional methods developed by Scientology founder L. Ron Hubbard. But the school's director has said it isn't a Scientology facility.
[from Star Pulse]
The school's website says that it has a no-sugar policy; serves organic, fat-free lunches; teaches children at their individual level, not their grade; and has an emphasis on hands-on learning. One wonders how much of the policies they'll translate into the high school – it will be hard to convince 16-year-olds not to smuggle in candy and chips. But hopefully the individualized teaching and hands-on aspects won't be put aside. It's easy for kids to just fall through the cracks, especially in high school. It's a little surprising, however, that they don't have plans for a middle school. It seems like that would be the logical next step.
Jada Pinkett Smith and Will Smith are shown at the Vanity Fair Oscar party on 2/22/09. Credit: WENN.com