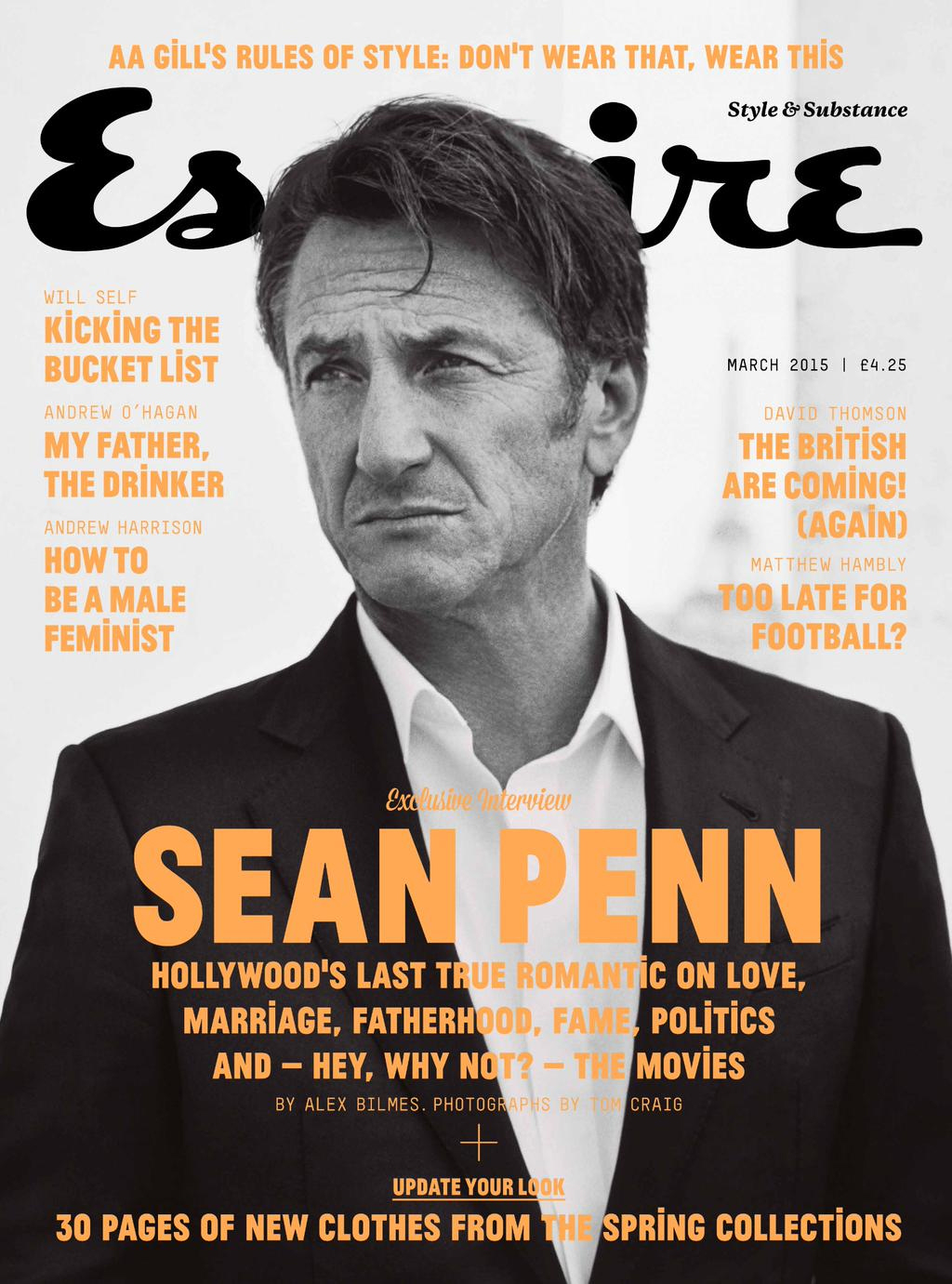 Mother of God, I really shouldn't have tried to read Sean Penn's Esquire UK interview so early in the morning. Sean is such a jackass, obviously, and such a faux-philosopher, but even though so much of what he says is eye-roll-inducing, he's still pretty interesting. And he really gave it up for Esquire. He talked and talked and then talked some more. You can read the full interview here – just when you think it's over, there are like five pages of random quotes from Penn. Anyway, here are some of the more interesting and gossip-worthy highlights:
His two previous marriages: "You say I've been married twice before but I've been married under circumstances where I was less informed than I am today, so I wouldn't even consider a third marriage, I'd consider it a first marriage on its own terms if I got married again. I mean, I like the tradition."

His two ex-wives, Madonna and Robin Wright: "I'm very friendly with my first ex-wife. I would say that I'm on extremely good terms with the children I share with my second ex-wife."

On his love, Charlize: "I'm surprised to be in love. Lot of reasons. Fifty-three years old [when they got together] plus finally beginning to figure out why you haven't been happy in a single relationship? It could seem too late. To run into somebody now who you care about is a much passionate, deeper, truer and—God!—a much happier feeling. It's a lot more romantic and a lot more fulfilling to be in a relationship and to think you're a good person within it."

Whether he would marry Charlize: "Yes, I'd get married again. I'm in love with a woman and home is where the heart is, right?"

School: "I hated school. It was a waste of my f–king time. Preparing me for a life I wasn't going to live."
The full interview has some charming details too, like the reporter pulling Frozen up on his iPad for Jackson Theron (that boy loves some Frozen). Sean talks about religion and he disses America several times, but says he's happy enough in LA, because Charlize has family and friends there and that's where Jackson goes to school. He drops Charlize's name throughout the piece, and it really does feel like their lives are melded together, like they're already married. And that's what I've been saying – he wants to marry her. She's the one that doesn't give a crap about marriage. I wonder if that will be a sticking point long-term? I know I would be wary of a dude who couldn't find anything nice to say about his last ex-wife, you know?
Photos courtesy of Esquire UK.