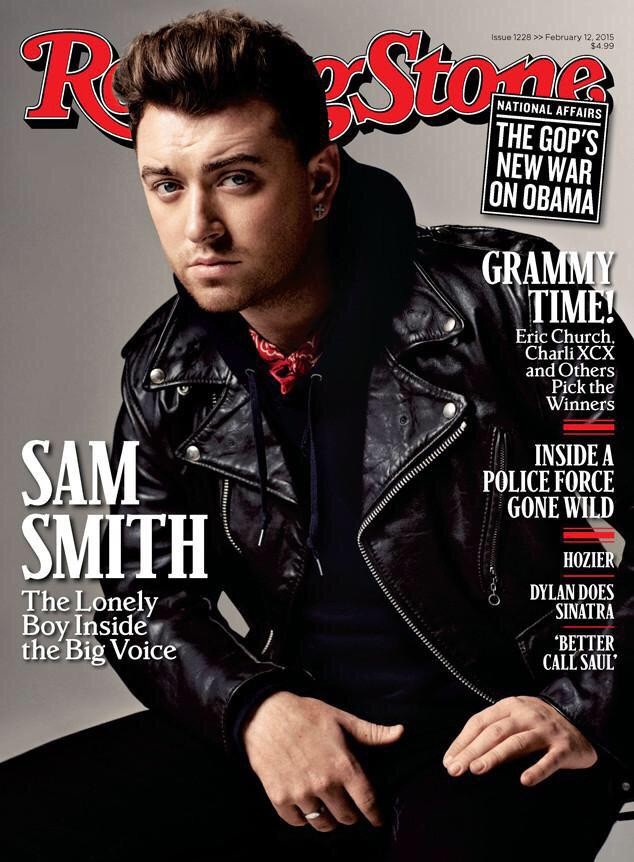 Sam Smith covers the new issue of Rolling Stone, out today. The cover is… eh. I wouldn't have put him in leather, but his face looks good. I always find it startling to see the difference in how female pop stars are photographed for RS versus how male pop stars are photographed. Sam's RS interview comes just ahead of the Grammys (February 8), and he's definitely rolling into the Grammys as a "favorite" for some of the big awards. But to hear him tell it, Grammy night is just going to be about Beyonce. You can read RS's teaser article here. Some highlights:
Don't call him the 'Male Adele': "We're very different, and I feel like the constant comparisons might piss her off. It just annoys me that people can't digest two pop stars singing really personal songs who don't look like normal pop stars."

He's on an extreme diet for the Grammys: "I just want to lose weight for the Grammys, if I'm honest. I'm just very body-conscious. Sometimes I'm really proud that I don't look like other pop stars. But there's also moments where I'm like, 'Ugh, I wish I had abs like Bieber.'"

Being up against Beyonce for Album of the Year: "She deserves it way more than I do. I'd be embarrassed if I got it over her. If I got it, I'd give it to her."

Being called a "fa—ot" when he was a teenager: "I was just embarrassed that my dad had to see that, because I could only imagine how you feel as a parent. You just want to kill them. I was always embarrassed for the people around me. It actually never deeply affected me, you know?"
He also says that he was punched in the neck as soon as he moved to London, while he was out walking around wearing makeup. He also details a rather moving story of writing an intense love letter to a boy at his school, and receiving a thoughtful letter back from the guy, who wrote to tell him that he just saw Sam as a mate. That crush ended up looking out for him at school after that. As for the Beyonce stuff… well, I think Sam is probably going to win a few Grammys, but I think he's specifically talking about Album of the Year. Which probably will got to Beyonce, not Sam.
Sam also has a nice interview in the music issue of GQ – go here to read. He talks about his friends in the industry (Taylor Swift) and how he loves Frank Sinatra.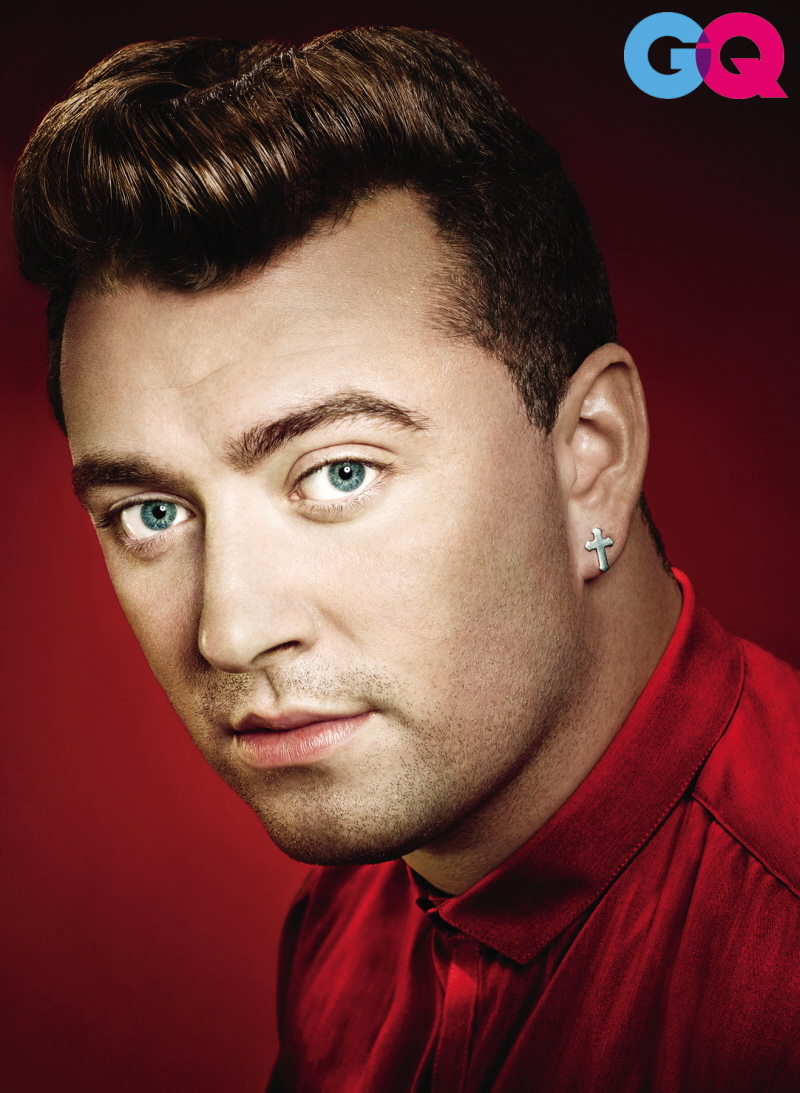 Photos courtesy of Rolling Stone, Pari Dukovic/GQ.