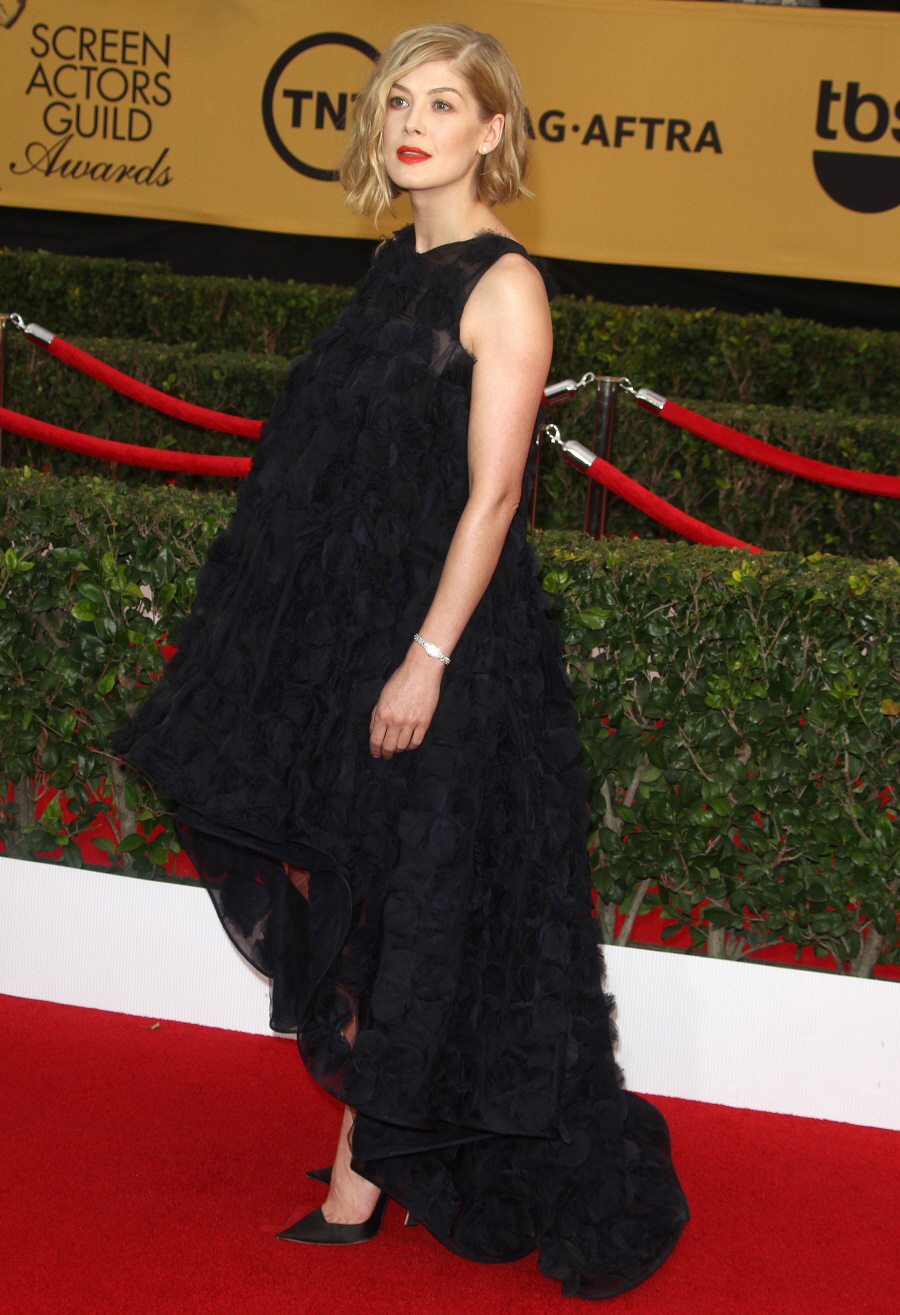 God, I still can't believe Rosamund Pike wore this fugly Dior mullet dress to the SAGs. I'm so disappointed in you, Rosamund!!
Anyway, I have what is easier the most random story of the week: Rosamund Pike knows Chelsea Clinton. They were friends back in the day. They met at Oxford, according to Star Magazine. I'm trying to figure out if they really could have met back then – Rosamund studied (or "read" in the British system) English literature and she graduated in 2001. Chelsea began her graduate work at Oxford the same year. I really don't see how they could have met? However, I also found this old Rosamund Pike interview where there's a mention that she and Chelsea were friends at Oxford, although Rosamund doesn't confirm it. There's also a mention of their friendship in this old Telegraph article, which claims Rosamund and Chelsea became friends at an Oxford party. Who knows? Well, for argument's sake, let's say they met (maybe) and they were friends (eh). Star says they had a falling out over politics!
Rosmaund Pike and Chelsea Clinton were once BFFs – until politics got in the way. Chelsea and Rosamund met when they were both studying at Oxford University and quickly bonded over their many common interests, including the German language, in which they're both fluent.

"They became really close and hung out a lot," says a source. "They'd sometimes speak to each other in German."

The friendship lasted right up until the 2008 election, when Chelsea's mom, Hillary Clinton, was campaigning against Barack Obama.

"They had a talk one night about politics, and Rosamund made it clear that she preferred Obama's political beliefs over Hillary's," the source says. "Chelsea rally took it to heart." After that, their friendship was gone, girl.
[From Star Magazine, print edition]
Most Europeans wanted Obama to be president in 2008. It was the fashionable thing back then. Besides, it's not like Rosamund was voting in the primaries! But it just goes to show you – Chelsea might be more like her parents than we will ever know. Once a Clinton cuts you off, there will be no forgiveness.
By the way, Hillary is taking her sweet time announcing her next presidential run, isn't she? I suspect she will announce once those pesky Bubba & Jeffrey Epstein headlines die down. Bubba's going to ruin her chances once again.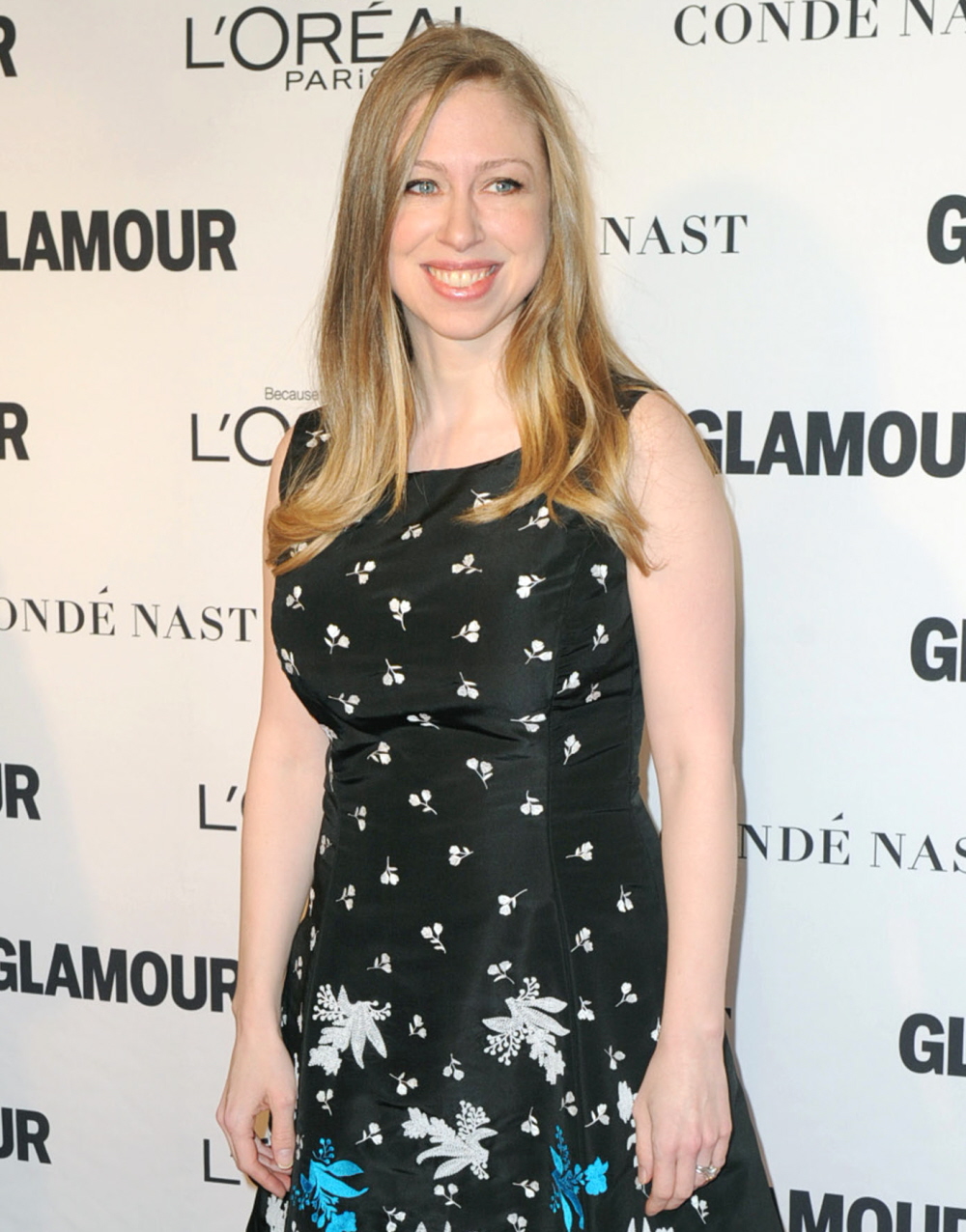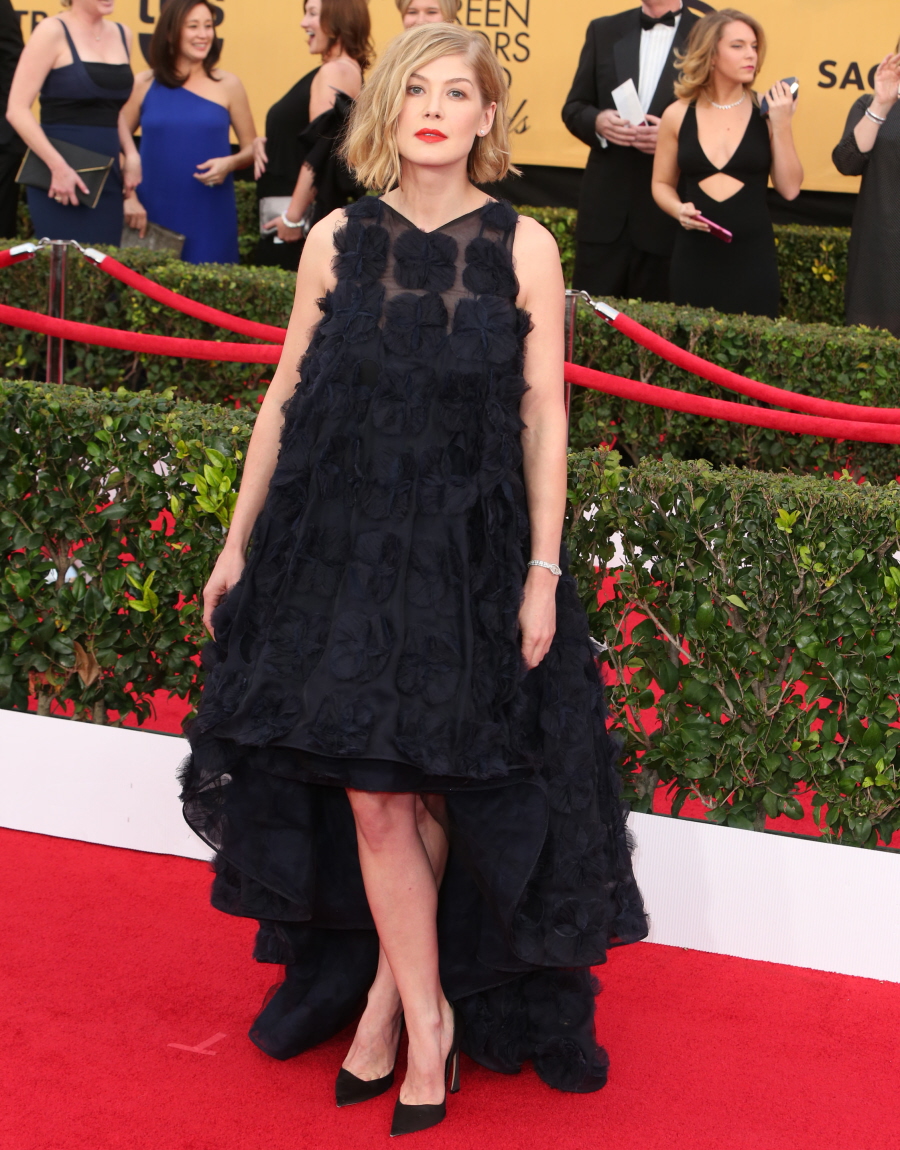 Photos courtesy of Fame/Flynet.