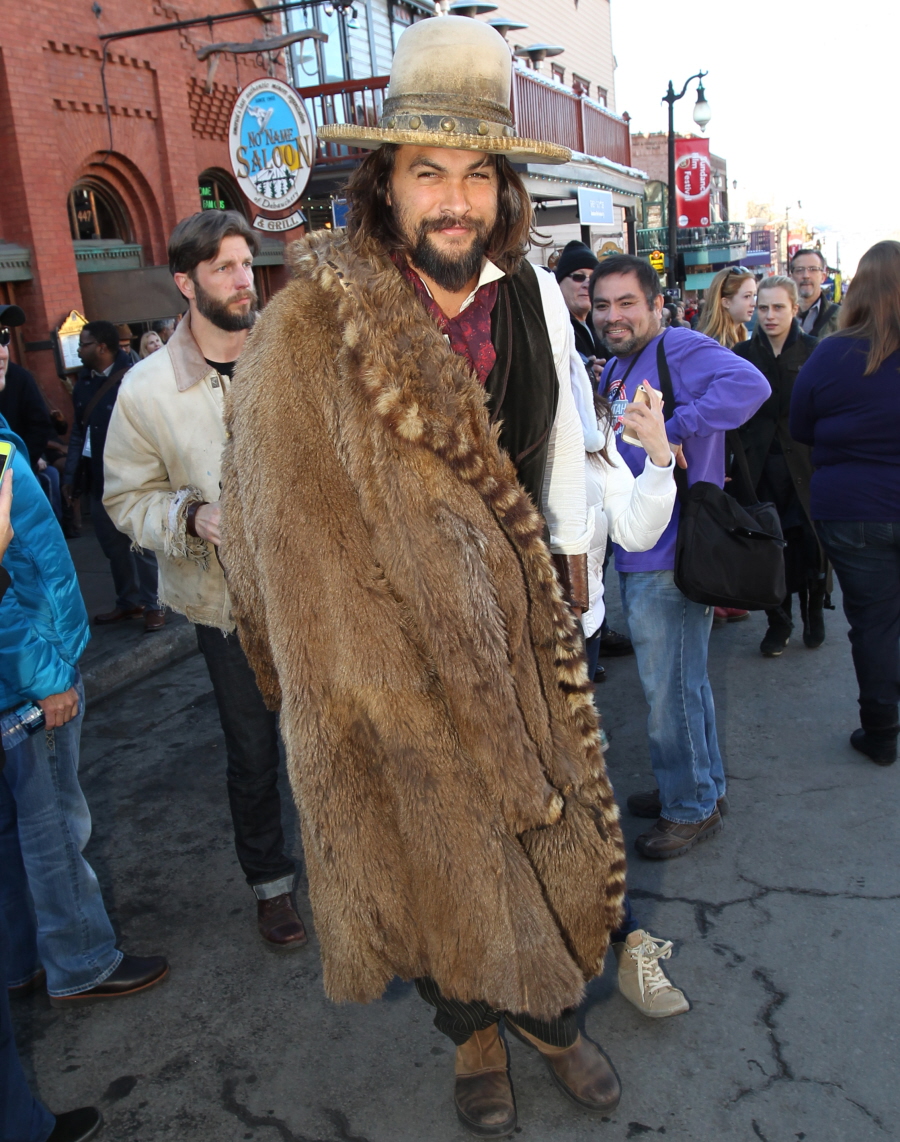 As we mentioned earlier this week, Jason Momoa was at Sundance to promote the second season of his Sundance Channel show, The Red Road. He plays a Native American who teams up with a white detective to investigate a series of crimes. I haven't seen the show, but I'd probably watch anything involving Momoa. Anyway, while at Sundance, Jason ended up answering a lot of questions about Aquaman and the DC Comic universe and all that. He also sat down with The Daily Beast and ended up talking about Game of Thrones. God, I miss Khal Drogo.
Ripping a guy's tongue out on 'The Red Road': "Oh, that sh-t's easy! I do that all the time. That's just another Monday at the Momoa house. 'Who is it? Go away, or I'll rip your g–damn tongue out!'"

Playing a Native American: "There aren't a lot of shows about contemporary Native American people. It just turns into feathers and ridiculous stereotypes. Kill the Indian! So it's special to honor these people who have been so dishonored."

Possibly returning to Game of Thrones: Thrones creators David Benioff and D.B. Weiss even admit to missing Drogo the most, says Momoa. "I talk to David and Dan all the time and we always talk about possibly coming back and how we miss each other, but I'm not sure if it'll fit into the world. But there can always be flashback sequences. You'll just have to keep watching."

Finally scoring a superhero part (Aquaman) in a franchise: "It's awesome as an actor to know what your future is going to be because I have children and I've busted my ass to put food on the table. It's awesome knowing that I'm going to be in Justice League because my son is the biggest Batman fan and my daughter loves Wonder Woman. It'll be cool for them to see me in something because they're not going to be watching Game of Thrones or Red Road anytime soon, but now they can see Daddy kicking ass in IMAX."

Being Hawaiian, diversity in Hollywood: "I've had to bust ass to be in this industry. A lot of things are very black and white. Aquaman is especially cool because being a Kanaka Maoli—being Hawaiian—our Gods are Kanaloa and Maui, and the Earth is 71 percent water, so I get to represent that. And I'm someone who gets to represent all the islanders, not some blond-haired superhero. It's cool that there's a brown-skinned superhero."

First Baywatch, now Aquaman: "It's a trip. I spent 15 years trying to dig myself out of the Baywatch hole, and now I'm Aquaman. Life is very good."
I never really thought of it as a diversity/racial issue, but yes, that could be one factor in why Momoa isn't a bigger star. I really thought he was going to be bigger after GoT – I mean, that was a star-making performance and it's insane that he hasn't gotten more offers to be in action movies. We don't know what he's turned down, but I'm assuming the stuff wasn't any better than what he said 'yes' to. While I'm really over the DC Comic world, I want good things for Momoa and I'm glad he finally got a major role that people will see.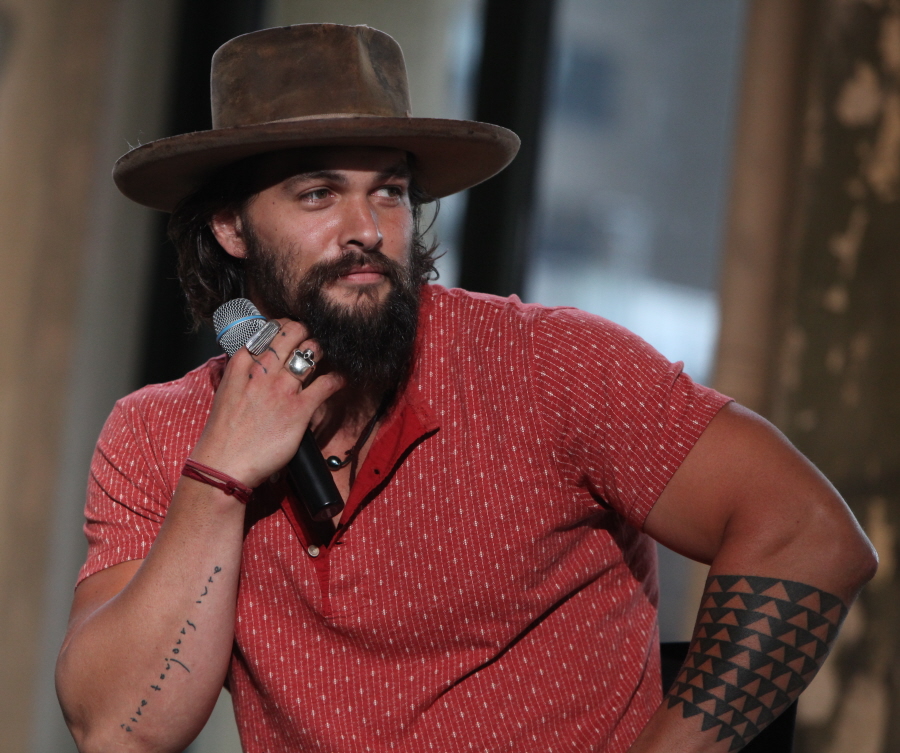 Photos courtesy of Fame/Flynet and WENN.