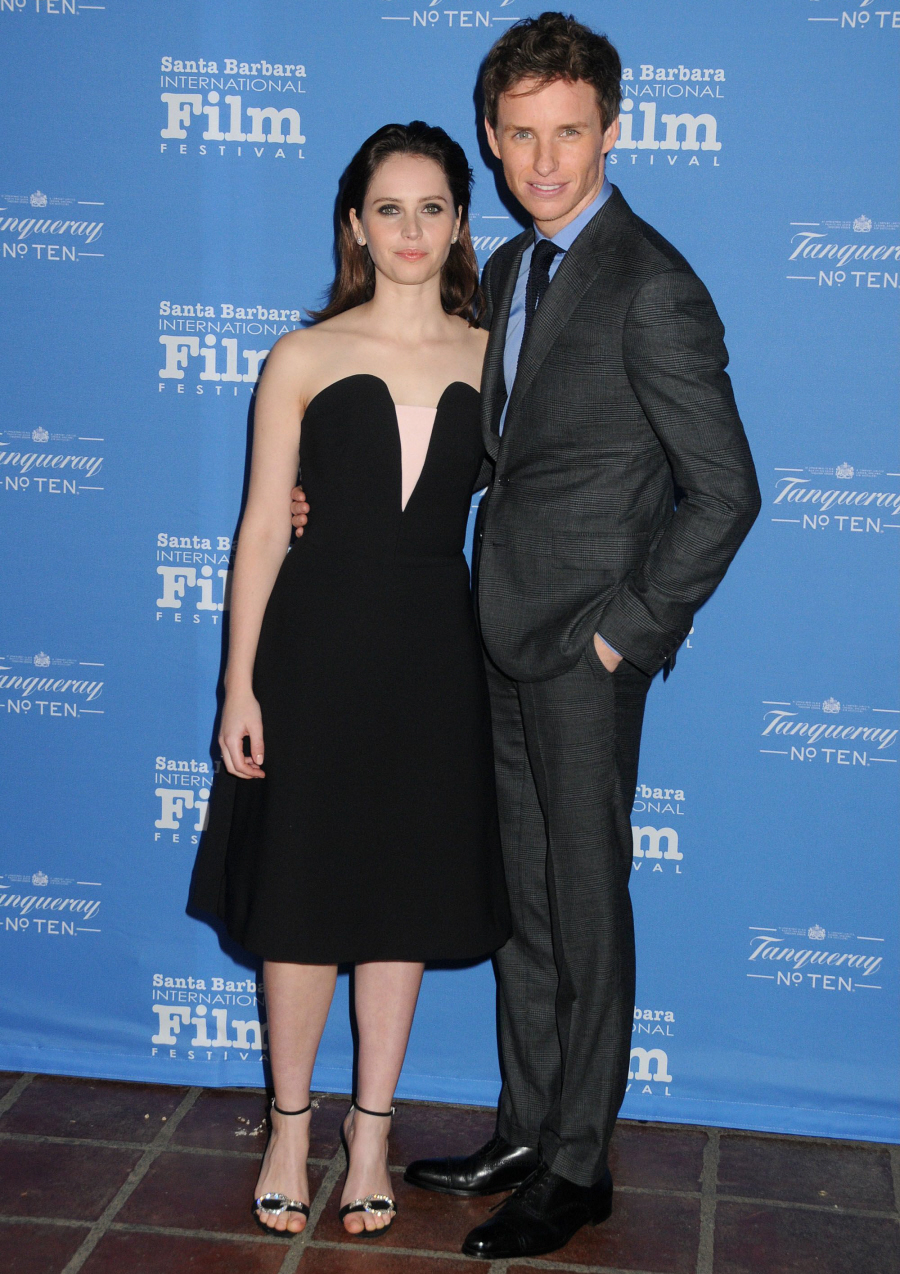 Here are some photos of Eddie Redmayne and Felicity Jones at last night's Santa Barbara International Film Festival presentation of the Cinema Vanguard Award. They both received the award for their work on The Theory of Everything. Felicity's blah dress is Osman Resort 2015. I'm still disappointed in her styling and dress choices, but I guess I have to make my peace with the fact that she's not all about appearing on the Best Dresses List or becoming a Fashion Girl.
Anyway, I just wanted to talk about Eddie. As we discussed earlier this week, Eddie is suddenly a MAJOR contender for Best Actor. He won the Golden Globe for Drama, which is nice, but then he won the SAG Award last Sunday. Eddie is likely going to walk away with the BAFTA next weekend too. All of which actually makes Eddie the favorite to win the Oscar, not Michael Keaton. So what could possibly slow down Eddie's momentum? Well, he could be Norbit'd.
For those of you unfamiliar with thegh term, "to Norbit" to "to be Norbit'd" refers to Eddie Murphy's shot at an Oscar for Dreamgirls. Everyone thought Murphy was a lock. Murphy thought he was a lock. But his terrible film, Norbit, came out in the middle of the awards season. Norbit was blamed for messing with Murphy's momentum, plus Norbit reminded Academy members that Eddie Murphy has spent much of the past 15 years making really terrible family films.
So what is Eddie Redmayne's Norbit? Jupiter Ascending. It was supposed to come out last summer, but got pulled at the last minute because A) it looked like a terrible film and B) "technical issues." So it's being released in the film-release graveyard at the beginning of February (next Friday, a week from today). It's probably going to bomb in a huge way, but even if it surprises everyone and makes some money, there are already think-pieces being written about why it's an awful movie that should have never been made. To be fair to Redmayne, he's not the lead. Channing Tatum and Mila Kunis are the leads, and Redmayne plays the villain. It's possible that Redmayne will be the best, campy part of a terrible film. But that's not the problem – the problem is that it could seriously mess with his Oscar mojo.
Also messing with his mojo? The studio released stills from the film and they are AWKWARD. Go here to see.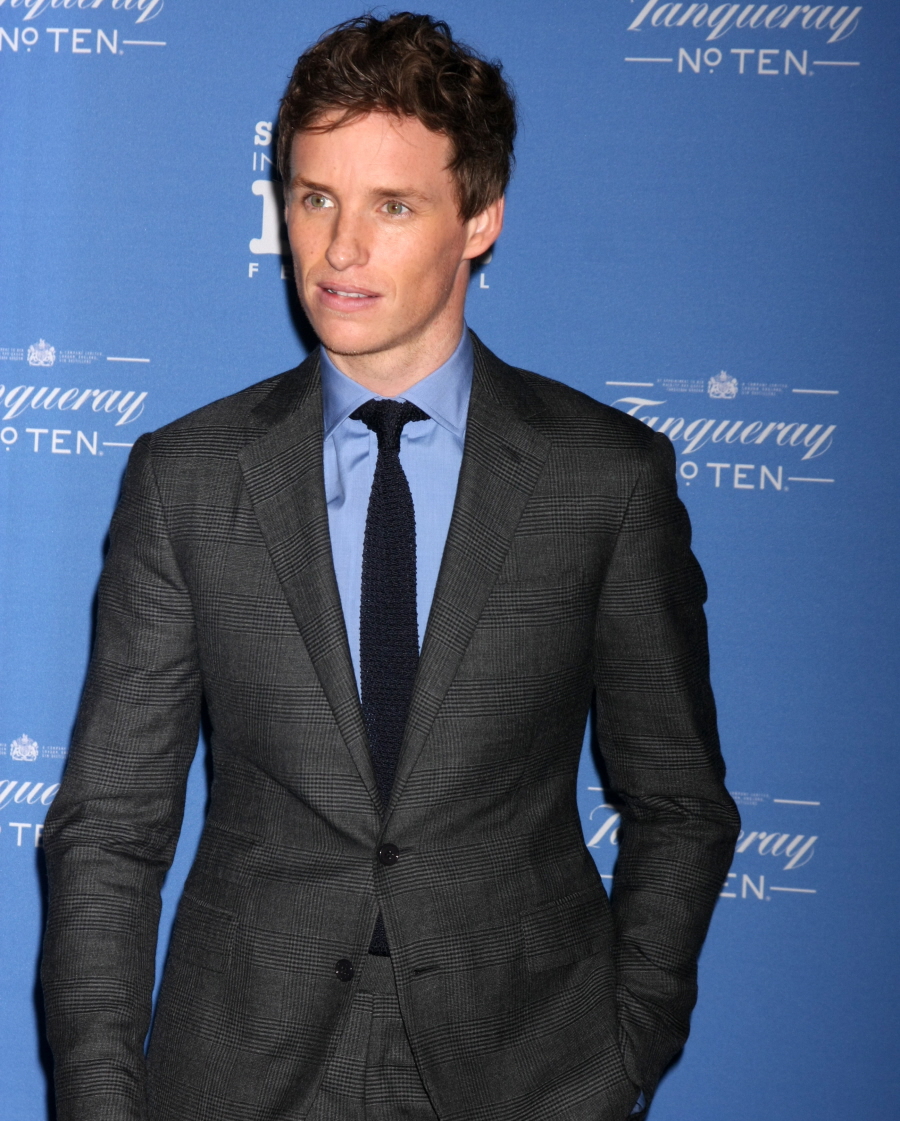 Photos courtesy of WENN.