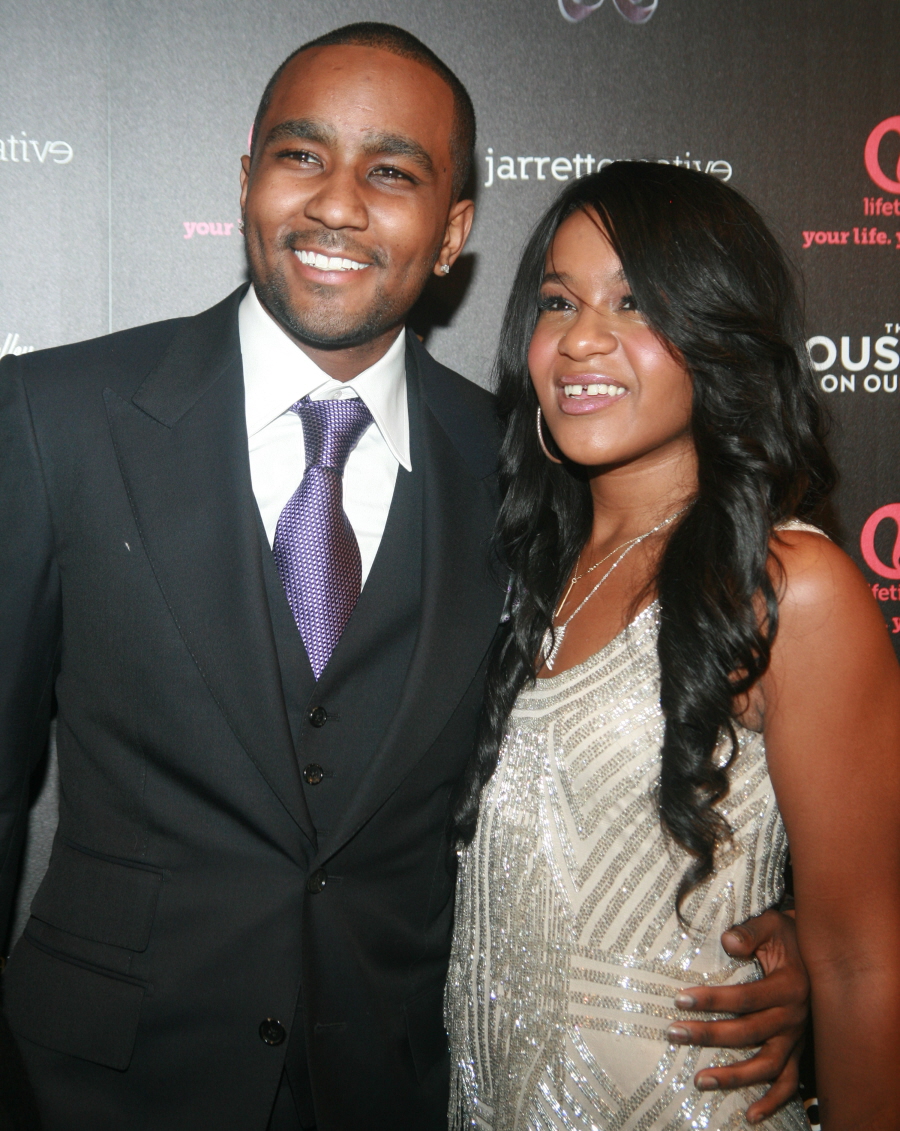 The last time we covered Bobbi Kristina Brown, the only child of the late Whitney Houston and Bobby Brown, was back in 2012. That was when Bobbi Kristina announced that she was engaged to her adopted brother Nick Gordon. Well, almost a year ago, Bobbi and Nick did confirm their marriage – it was like a secret wedding or something. Anyway, that was all just background because I personally forgot that she and Nick had actually married and I was surprised when I heard a reference to Bobbi Kristina's "husband". Now that we've got the background, here's the sad news: on Saturday, Bobbi Kristina was found "unresponsive" by her husband in the bathtub in their Georgia home.
Whitney Houston and Bobby Brown's daughter was found unconscious in a bathtub in her home — and taken to a hospital where she is now breathing … TMZ has learned. Bobbi Kristina Brown's husband Nick Gordon and a friend found her in the tub … according to police in Roswell, GA. We're told her husband and friend immediately started CPR on her … until police and paramedics arrived.

We're told police took over life-saving measures on the scene — and then she was taken by ambulance to a hospital. Doctors have now stabilized her breathing, and we're told she is in ICU.

Still unclear why Bobbi fell unconscious. We're told a friend made the call to 911 from Bobbi's house. The circumstances are especially eerie — Whitney died in a bathtub at the Beverly Hilton on February 11 … three years ago.
I can't believe it's already been three years since Whitney passed. As for Bobbi Kristina… she's such a young woman. She's only 21 years old. And she's had to deal with a lot of crap already in such a short amount of time. It couldn't have been easy for her to grow up around her parents' drug and alcohol abuse, and Bobbi was only 18 when Whitney passed. I'm just saying, a lot of drama and craziness that early will really mess you up.
Late on Saturday, Bobbi's father Bobby Brown arrived at the hospital. Tyler Perry – a family friend – is there too. Then her status was updated to the press: she's currently in a medically-induced coma because of swelling in her brain. As for Bobbi Kristina's husband, People Magazine has a story about how the Houston family never really liked him and they thought his relationship with and marriage to Bobbi Kristina was shady. Bobbi Kristina's cousin is also swearing up and down that Bobbi doesn't do drugs. The cops have executed a search warrant on her home looking for anything that might have made her lose consciousness.
We'll update if the status of Bobbi Kristina's condition changes.
Update: TMZ is now reporting that Bobbi's brain function is "significantly diminished" and sources say the doctors are saying the situation does not look good.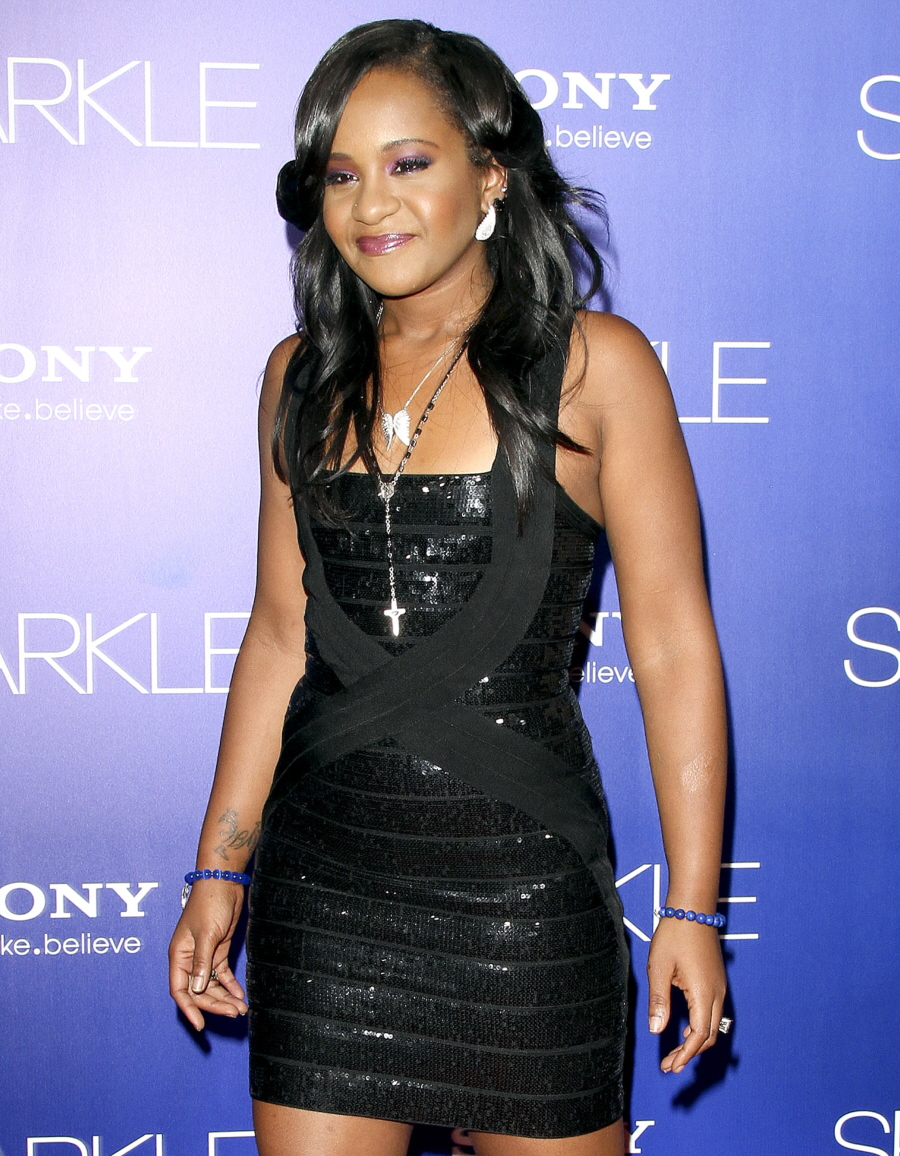 Photos courtesy of WENN.