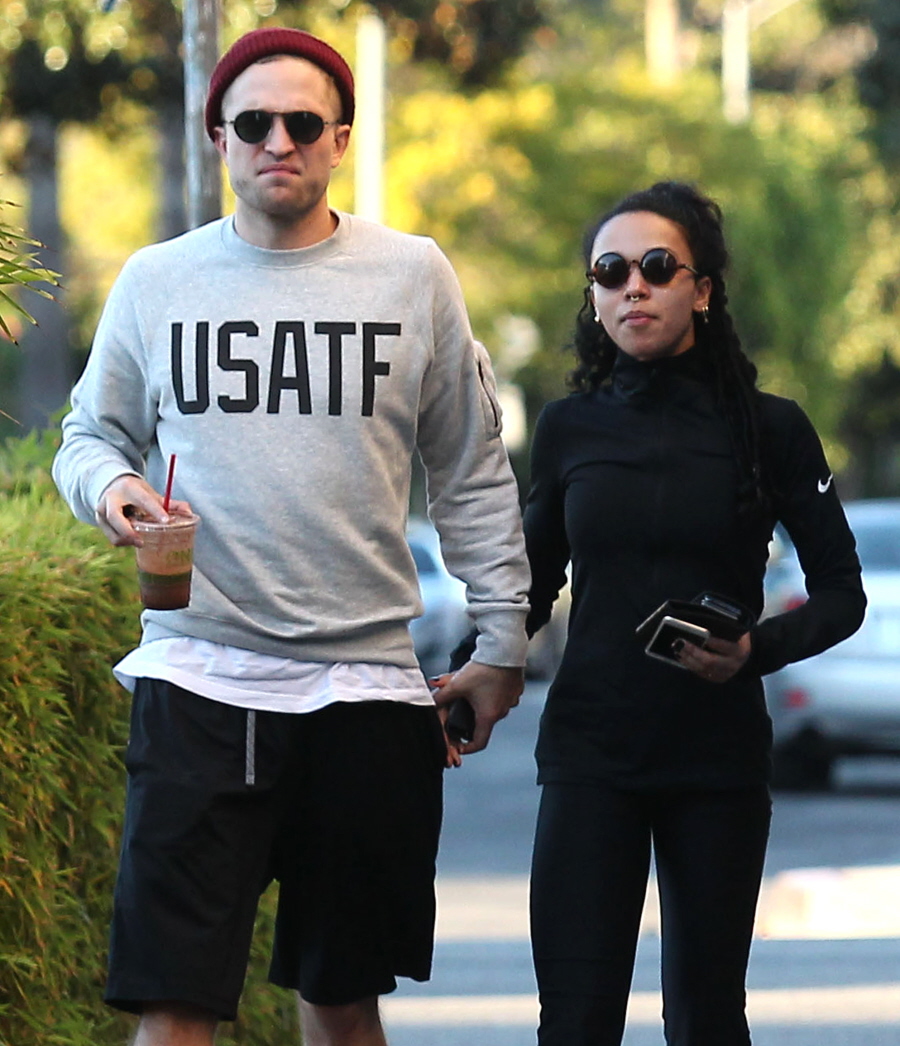 FKA Twigs and Robert Pattinson have been together since late summer/early fall 2014. They seemed to go from "casually dating" to "very serious" very quickly. I'm pretty sure that when they're in LA, she lives with him at his place. And maybe when they're in London, they stay at her place? Perhaps. Mostly, they're on the road together. He was following her around as she toured, and then they would take little mini-breaks together in Paris and Miami and Toronto, wherever. I've always liked them as a couple – she makes Rob seem cooler and together, they're easily one of my favorite new couples. But what if there's trouble in paradise? What if… there's some money problem?
In the hugely popular Twilight series, Robert Pattinson's character is a blood-sucking vampire, but in real life, friends close to the 28-year-old hunk reveal to RadarOnline.com exclusively that his girlfriend, FKA Twigs, who recently revealed that she was 'in love' with Pattinson, could be sucking him dry – of money that is!

"Robert and FKA twigs are living like A-listers on a C-listers salary," a close friend of Pattinson says. "He has always lived large and spends money like there is no end, but the truth of the matter is that his fortune is shrinking because he is no longer a franchise star."

OK! Magazine reported that Pattinson is running low on funds because "his spending habits are the same as when he was earning big bucks, so there's a real shortfall."

However, the insider tells Radar that his girlfriend, FKA Twigs, 27, whose real name is Tahliah Debrett Barnett may also be to blame.

"Rob is not working right now because he is so focused on her. He insists on paying for everything because that is the kind of guy that Rob is," the source says.

According to the insider, "FKA is not a dumb girl and she knows how to work men and has even been called a gold-digger by people who know her. Although they both spoil each other, but she has pennies compared to the kind of money he has."
First of all, is Rob running out of money? I doubt it. He tucked away a significant chunk of change during the Twilight years. Granted, I doubt he has a lot of money coming in these days, because he's been doing so many indie films, although I'm sure the Dior campaign pays handsomely and supplements his indie-film habit. Now, that being said, it wouldn't surprise me to learn that he's bad with money. But it's not like he's blowing his money on expensive real estate or anything – he's spending it on clothes and hotels and going out to eat. Which is no big deal when he's got millions of dollars.
As for the FKA Twigs thing… I just don't see that for her. Yes, I think he probably spoils her and yes, I bet he is the kind of guy who wants to pay for everything. But that just makes him a good boyfriend! That doesn't make her a golddigger. Everything that I've seen indicates that Twigs genuinely loves Sparkles. Twigs + Sparkles 4 Eva.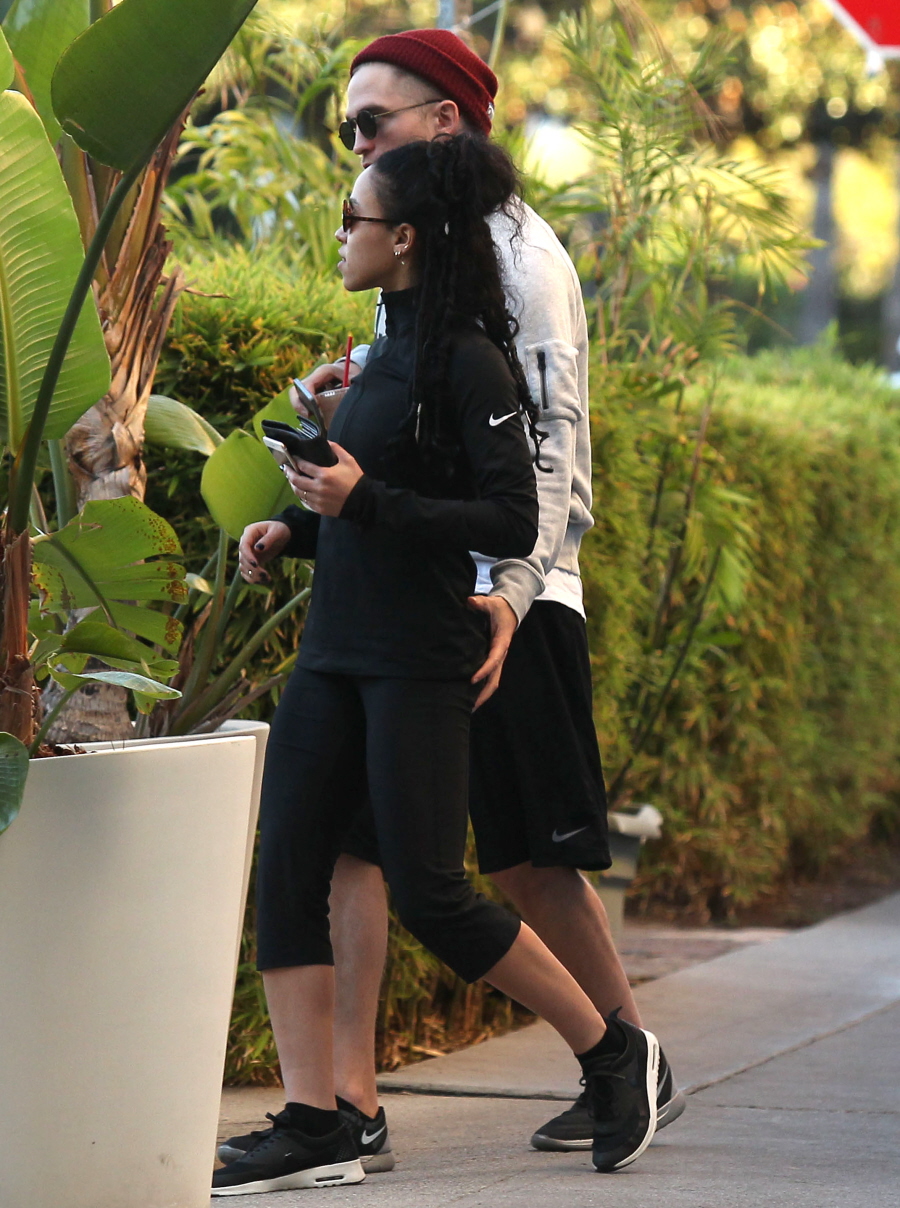 Photos courtesy of Fame/Flynet and WENN.