Felicity Jones covers the new issue of Violet Grey – you can see the photoshoot here. I wish major magazines would take a page from Violet Grey and do some bolder editorials. This is what Felicity has been missing this awards season: boldness. A "look at me!" quality. I mean, she's not going to win the Oscar, so why not have fun and really kill it on the red carpet? Anyway, here are some highlights from the interview:
How she celebrated her first Oscar nom: "I just needed some junk food," she says, explaining her lunch of Chicken McNuggets and French fries. "I woke up at 4 a.m. and was so nervous I couldn't get back to sleep. But it's been a pretty awesome day."

She's not too fancy: She cites Britney Spears' "(Hit Me) Baby One More Time" as her favorite shower song… and dutifully keeps up with the Kardashians. "Watching their show is so relaxing," she says. "It's how I switch off. And they all have an incredible work ethic, don't they?"

The city in which she feels the most beautiful: "In Paris or Barcelona you feel your sexuality just from being female. It's something England and America should definitely adopt."

The movies that make her cry: "Notting Hill. I love that movie. And I couldn't stop crying when I watched Blue Valentine. It was so moving and emotional."
Never do I feel more embarrassment as an American than when a foreign actor or actress name-checks the Kardashians. It's bad enough that Americans have to deal with the kat-faced monster we've created, the multi-headed famewhore hydra known as the Kardashian Klan, but why do non-Americans have to watch the show too? Don't watch it! Watch Mad Men or Breaking Bad or something. Although, I guess if you just want to tune out to something mindless, the Kardashians aren't a bad choice. I prefer zoning out to cooking shows, but everybody is different.
Oh, and word is that Felicity has been hired for a "stand-alone" Star Wars film which may or may not have her playing Princess Leia. You can read more about it here.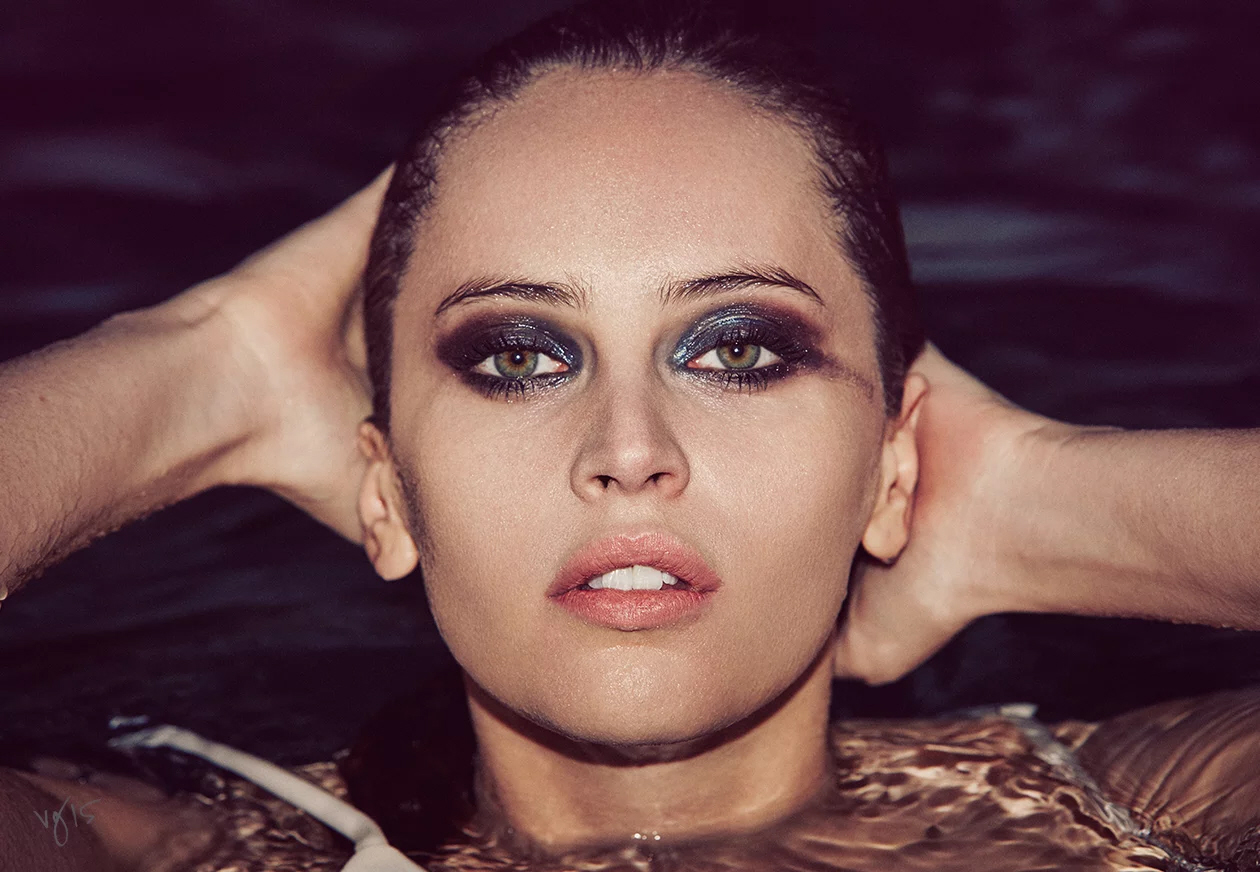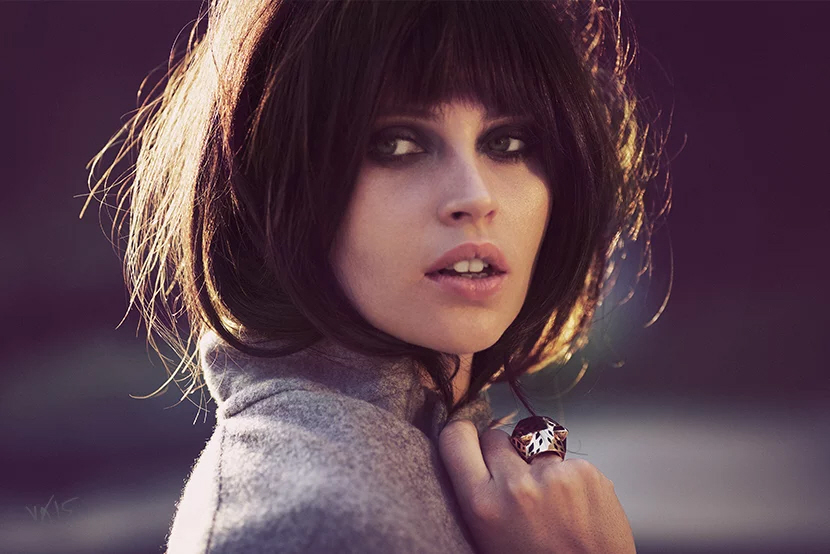 Photos courtesy of Violet Grey.