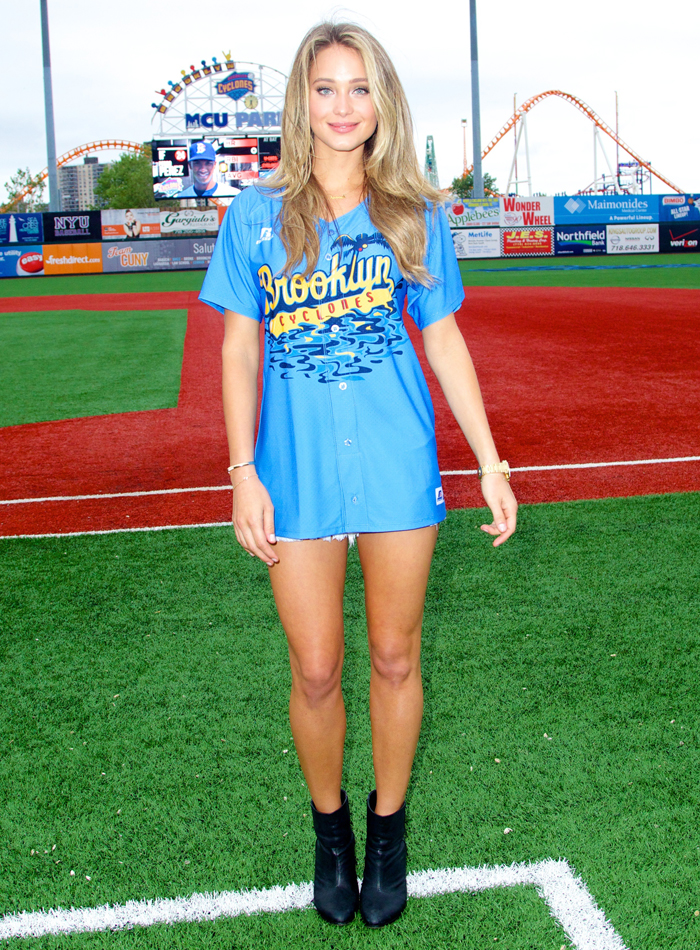 Hannah Davis announced as SI: Swimsuit cover model
Last night, Sports Illustrated announced this year's SI: Swim cover model, Hannah Davis. This is a photo of her at an SI event last year. The cover is even pr0nier than usual. Hannah's bikini can't go any lower without getting lost. Chrissy Teigen tweeted a cover shot, and Jimmy Kimmel made the announcement on Wednesday's show. Here's something bizarre. Page Six reported yesterday that Derek Jeter just dumped Hannah because he was tired of "her growing fame." For real. The source said, "Derek likes to keep his relationships quiet. In the past, when his girlfriends become famous and start doing sexy shoots, that's when they break up. Exactly the same thing happened with Minka and Vanessa Minnillo." Derek Jeter has issues.
Plus sized model Ashley Graham featured in advertisements in the swim issue
There's more SI: Swim news, and this is more interesting (to me). Ashley Graham is a plus-sized model who wears a size 16. She's previously featured in Harper's Bazaar, Glamour, and Elle. We talked about Ashley a few weeks ago when she asked people to stop calling Jennifer Lawrence curvy. Ashley will appear in a SwimsuitsForAll ad in SI: Swim. That's not as good appearing in the actual issue, but it's a step for SI. Us Weekly has some previews of Ashley's ads. Ashley says, "I know my curves are sexy and I want everyone else to know that theirs are too. There is no reason to hide and every reason to flaunt."
Ashley is really gorgeous. Maybe this will pave the way to SI featuring larger models in their swimsuit issue. Credit where it's due: SI does tend to feature models who aren't as thin as the ones you see in Vogue, but Kate Upton broke the mold three years ago.
Congrats to both Hannah and Ashley. Here's some of Ashley's work for NYT Style magazine and Harper's Bazaar.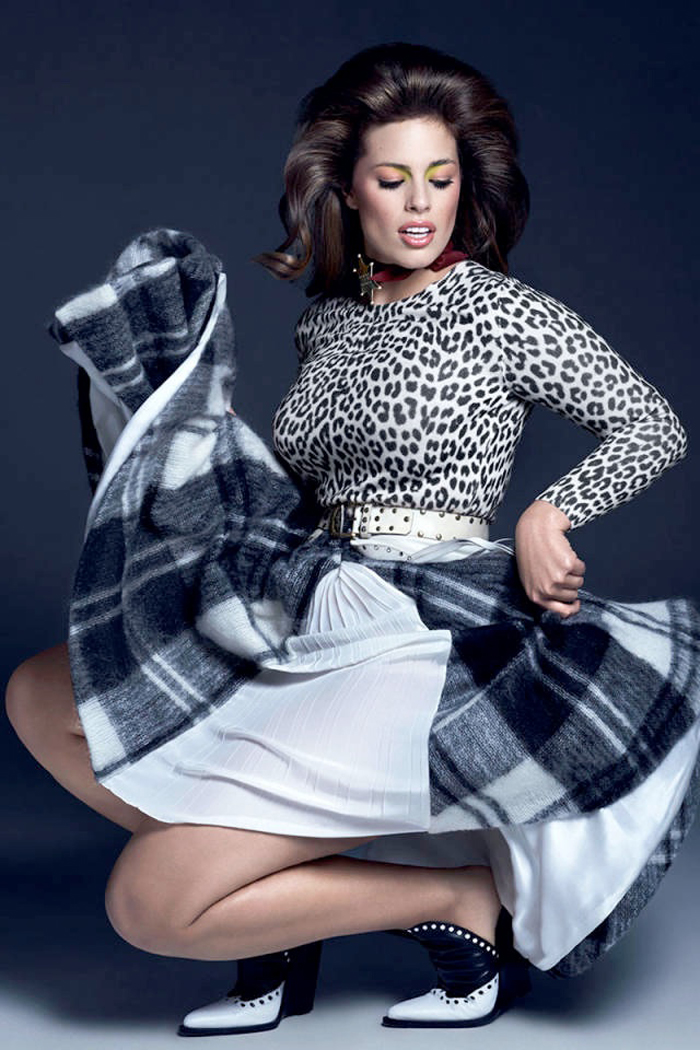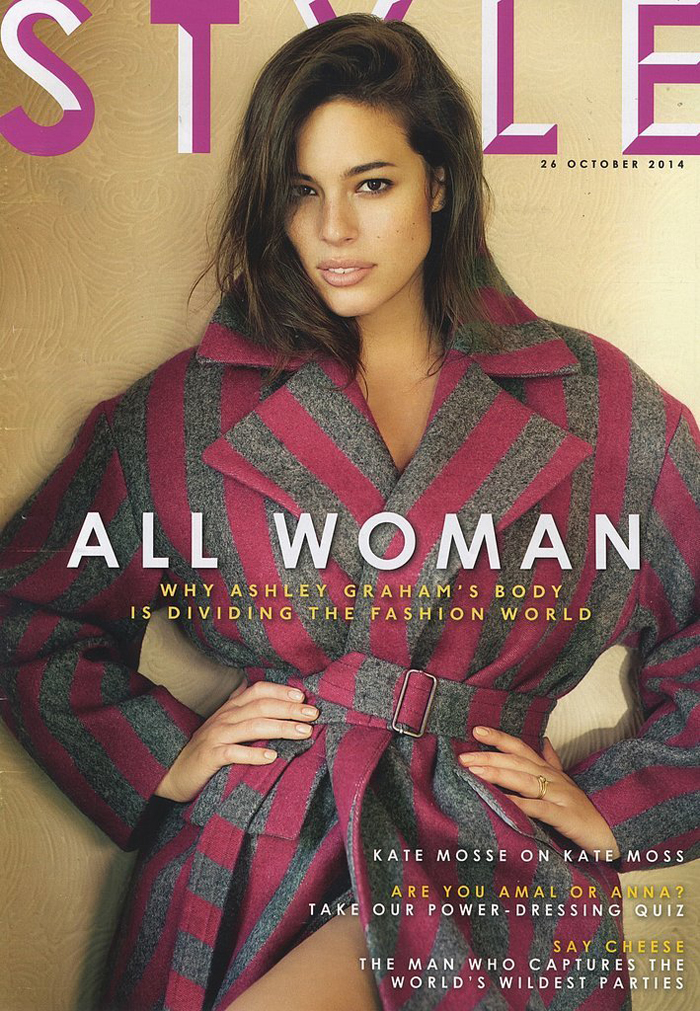 Photos courtesy of NYT Style magazine, Harper's Bazaar & WENN