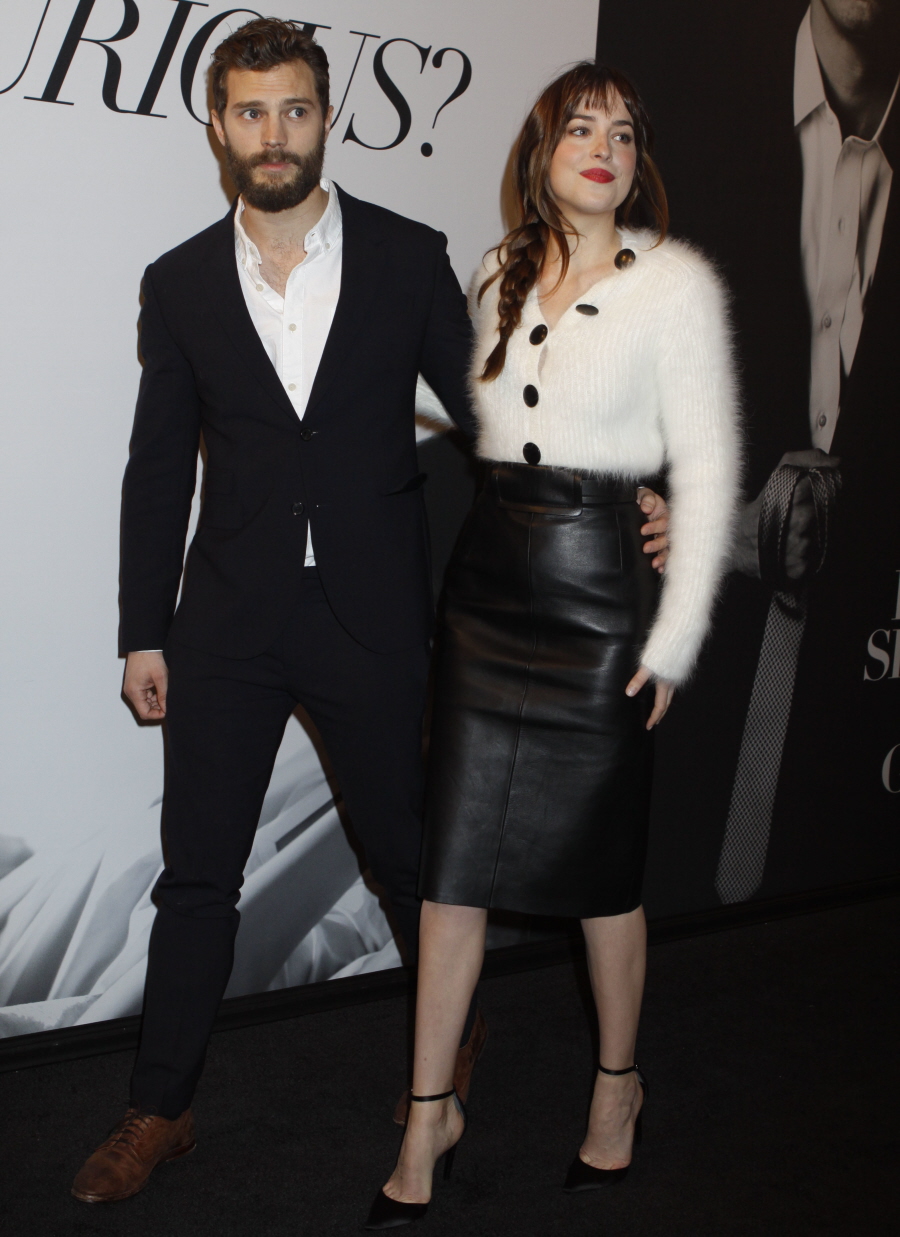 When I watched the first few minutes of the Today Show this morning, I heard them talking about live coverage of the Fifty Shades of Grey premiere, and I thought they were on crack. Why in the world would you premiere an R-rated "sexy" movie in the middle of the morning, on the Today Show?! But it really happened. And these are the photos. This is being called the "Fan First premiere." Because apparently Fifty Shades super-fans want to see the film in the middle of a Friday morning?
Obviously, the body language between Jamie Dornan and Dakota Johnson is painfully uncomfortable. My opinion is still that Jamie is willing enough to play along and he could be flirty and fun if given a willing partner in crime (like Gillian Anderson). But Dakota is such a charisma vacuum that it's like flirting with drywall. Dakota's ensemble is Balenciaga. I'm sure that sweater is mohair and I'm sure she left white fuzz on literally everything and everyone around her. And her hair… my God, her hair. The bangs, the limp braid, the total failure of it all. Who is styling this girl?!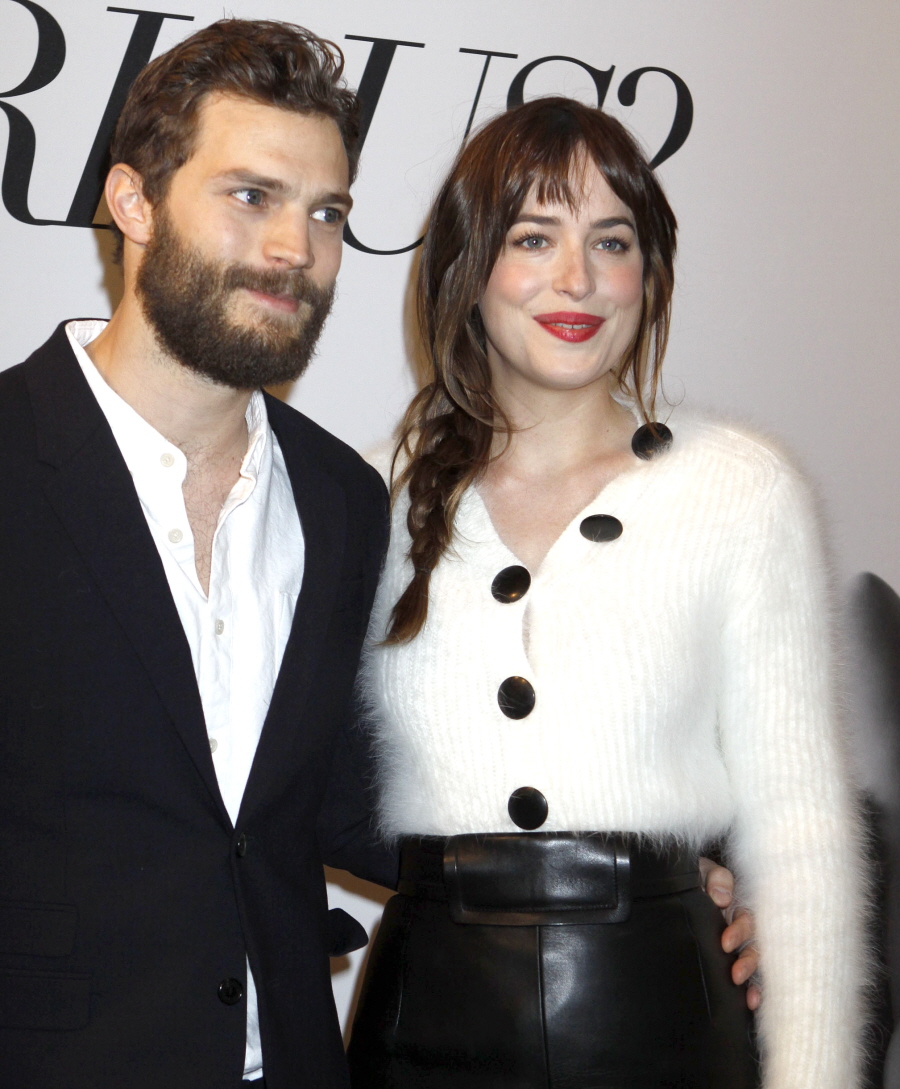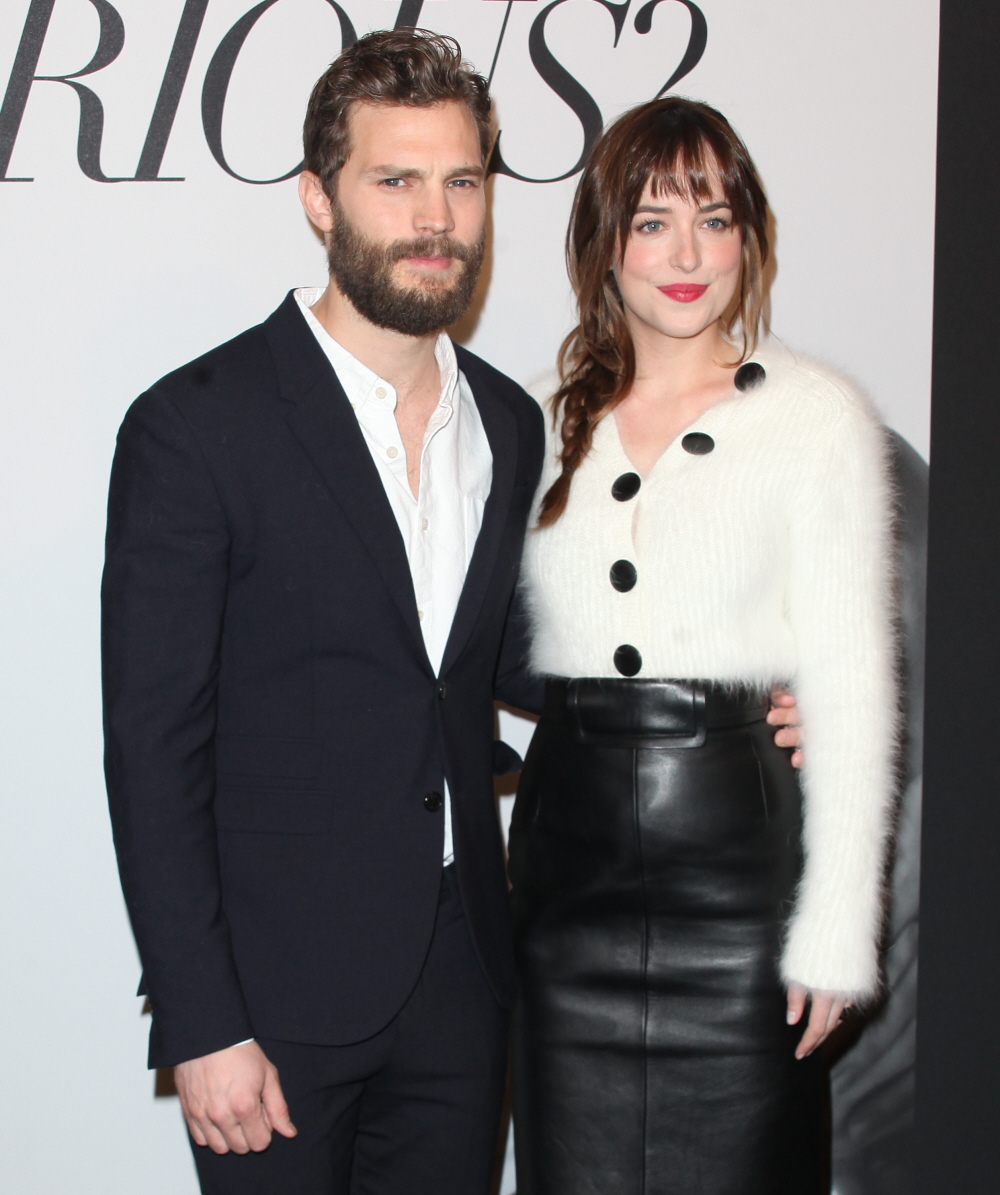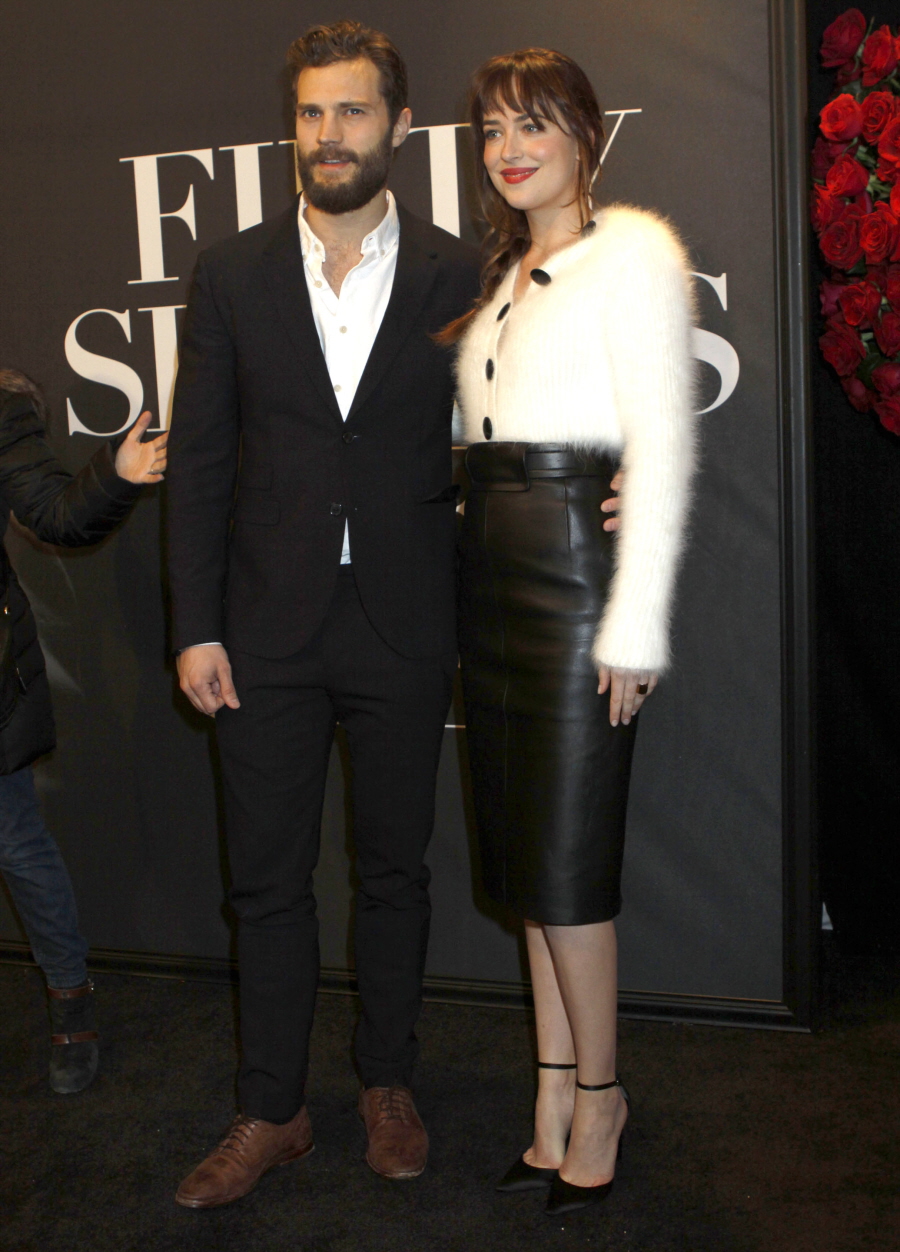 Director Sam Taylor Johnson and her husband Aaron Taylor Johnson. He's a good sport and it's sweet that he's being so publicly supportive of his wife. Sam has been telling hard truths in all of her interviews about how E.L. James was such a pill to work with. I'm sure she's hoping this is the last time she'll ever have to deal with this kind of stupid drama.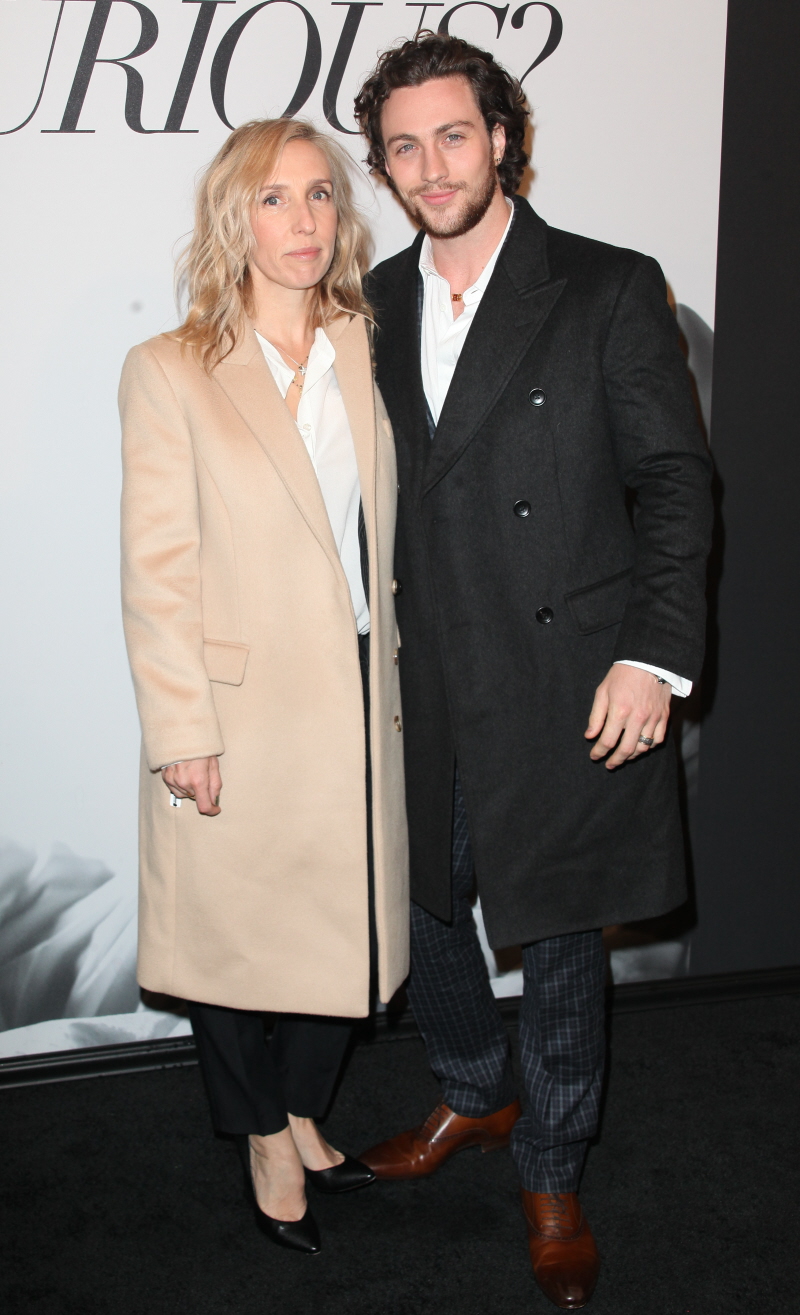 Speak of the devil, here's E.L. James. Why did you do this to us?!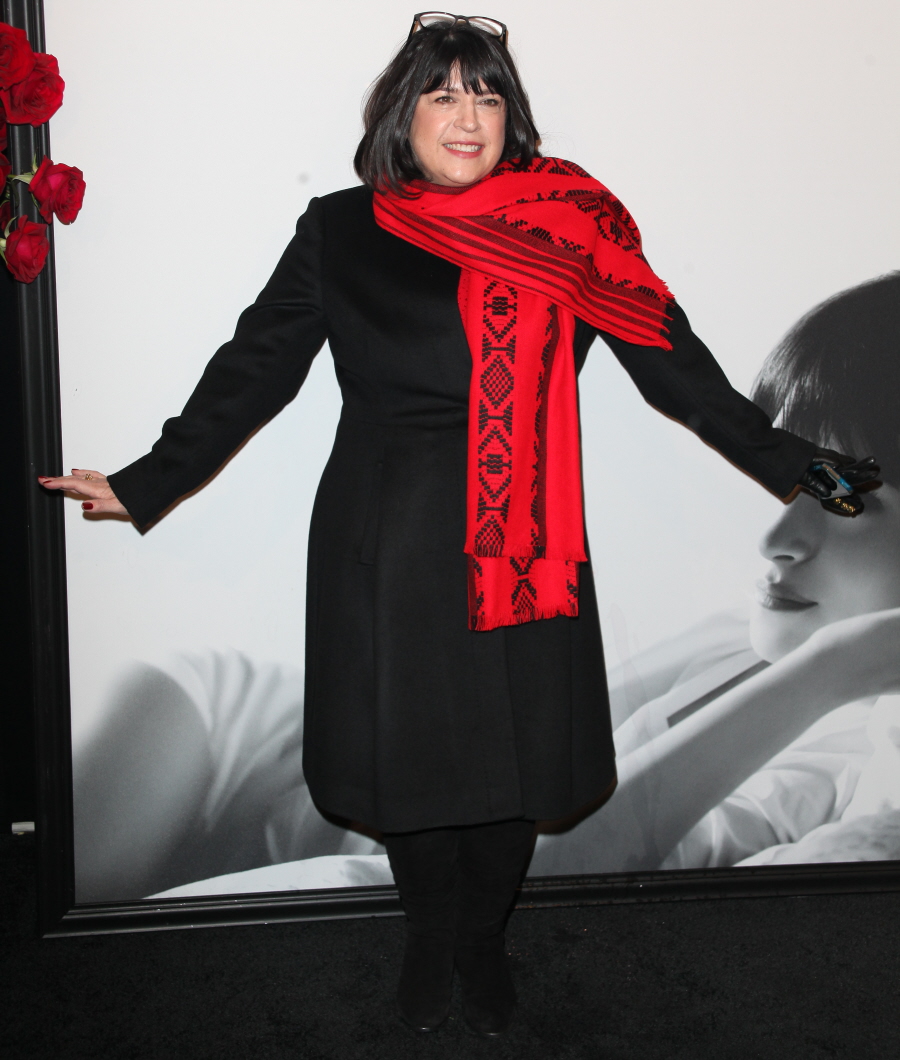 Photos courtesy of WENN, Fame/Flynet.