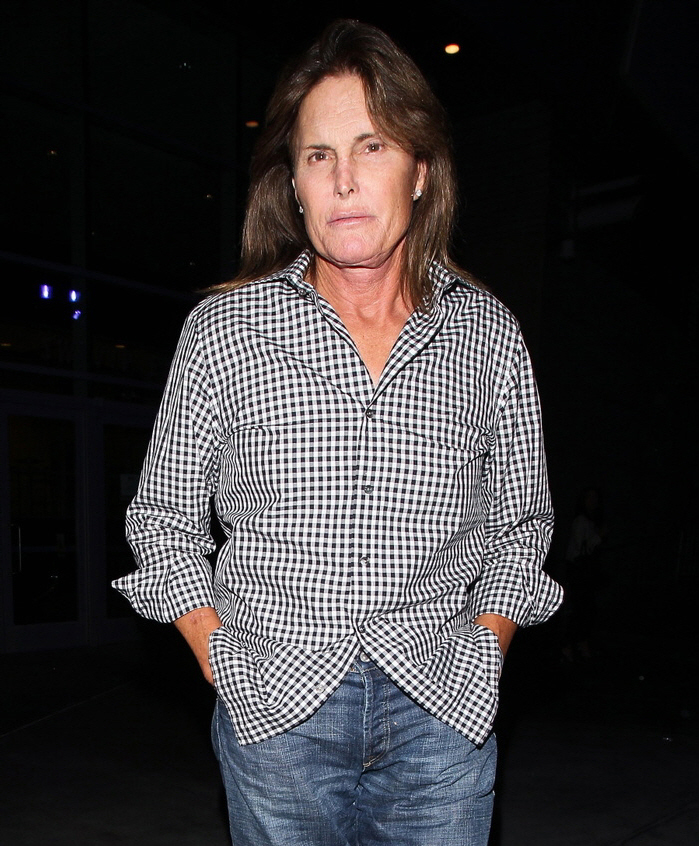 Update 2: Apparently Bruce was smoking, not texting.
Update: CNN has more details on the crash, which was a multi-car pile up. A representative from the LA County Sheriff's Department has said that there is "no indication at this time that [paparazzi were] a contributing factor of the crash." It's known that paparazzi were there, however, as TMZ has photos of the moment of impact. Whats more is that police will get a search warrant to determine if Bruce was texting at the time of the crash. Here's more, from CNN:
Jenner was driving a black Cadillac SUV on Saturday that was the third vehicle involved in a multiple read-end collision, Los Angeles County Sheriff's Department Sgt. Philip Brooks said.

The first vehicle was a black Toyota Prius, CNN affiliate KCAL reported, citing deputies. Behind it was a white Lexus sedan that also hit its brakes.

Jenner's Escalade was towing a trailer with an all-terrain vehicle on it when it ran into the Lexus from behind, Brooks said. The Lexus spun into oncoming traffic and was hit by a Hummer H2. The driver of the Lexus was killed.

No information about the deceased was immediately available. Jenner, 65, was not injured in the crash, publicist Alan Nierob said.
A vehicular manslaughter investigation has been opened, but it is not solely focused on Bruce.
---
Yesterday, while on the Pacific Coast Highway, Bruce Jenner rear-ended a mid size Lexus sedan that was either slowing to stop at a red light or had slowed down unexpectedly, reports vary. Bruce was driving a Cadillac Escalade and hauling an ATV behind it. According to law enforcement, The ATV may have contributed to the crash by making it harder for Bruce to stop in time. After Bruce hit the sedan, it was pushed out into oncoming traffic and was hit again, killing the driver, an elderly woman. Another passenger in the sedan seemed unharmed. There were other injuries sustained among the people in the vehicle, a Hummer, that hit the sedan a second time. Bruce was reportedly being chased by five paparazzi at the time, although it is unclear if that contributed to the crash, and was sober. He passed a field sobriety test and volunteered to have blood taken at a hospital.
TMZ has more
on this sad situation along with photos of the accident in progress. I'm
quoting the NY Post
here because they have a clearer timeline and direct quotes from law enforcement:
Bruce Jenner rear-ended a car Saturday, causing an accident that killed a woman motorist.
Seven other people were injured in the accident, which happened shortly after noon on the Pacific Coast Highway near its intersection with Corral Canyon Road.

Jenner's dark blue Cadillac Escalade was towing a dune buggy in a trailer when he rear-ended a white Lexus sedan being driven by an ­elderly woman.

The Lexus spun into oncoming traffic and smashed head-on into a black Hummer. The impact of the horrifying collision killed the woman, sources said.

Officers are investigating why the Lexus stopped or slowed in front of Jenner. They said its driver may have slowed because of the traffic signal at the nearby intersection.

Five paparazzi were following Jenner's car. Sheriff's officers denied reports that the photographers were chasing Jenner, and said the former Olympic gold medalist had been taking no evasive action to avoid them…

Jenner, 65, did not appear injured. "He was up walking around, and he returned to his car once he realized the severity of the accident," Picerno told The Post.

Jenner lives about two miles from the scene. Another witness said Jenner texted his son, Brody, who showed up with his girlfriend as cops questioned his father.

The Olympic gold medalist passed a field sobriety test that required him to walk a straight line and touch his nose. He also submitted a blood sample.

"He did not appear intoxicated or under the influence of anything," said Sgt. Philip Brooks of the Los Angeles County Sheriff's Department.

The survivors' injuries ranged from slight to moderate, sources said. A rescue helicopter took one victim to a hospital.

Three children were passengers in the Hummer, including one who is a month old. They were treated at the scene for minor injuries.

Jenner's trailor may have been a factor. "You have think all that weight from the [Jenner] SUV and the trailer — it's going to give quite a push when it hits from the rear," Brooks said.

"The paparazzi were following him but we have no indication he was being chased. Being a celebrity, he is used to that," the sergeant said.
There's more in the Post, including some sad details I didn't want to repeat. Our thoughts go out to the victim's family. If more information comes out, we will update this story.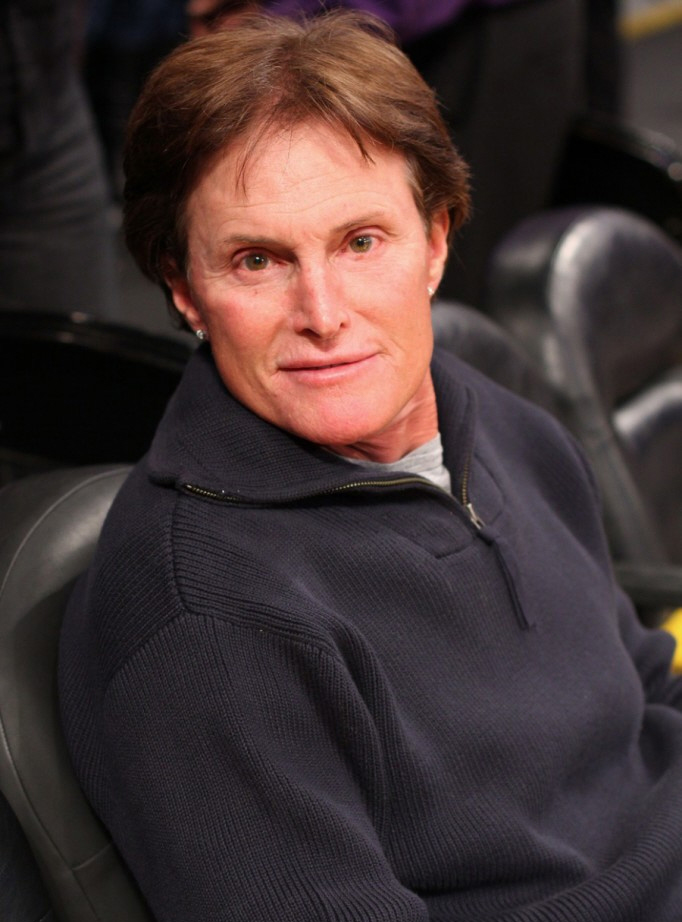 Photos courtesy of PCN and Fame/Flynet.