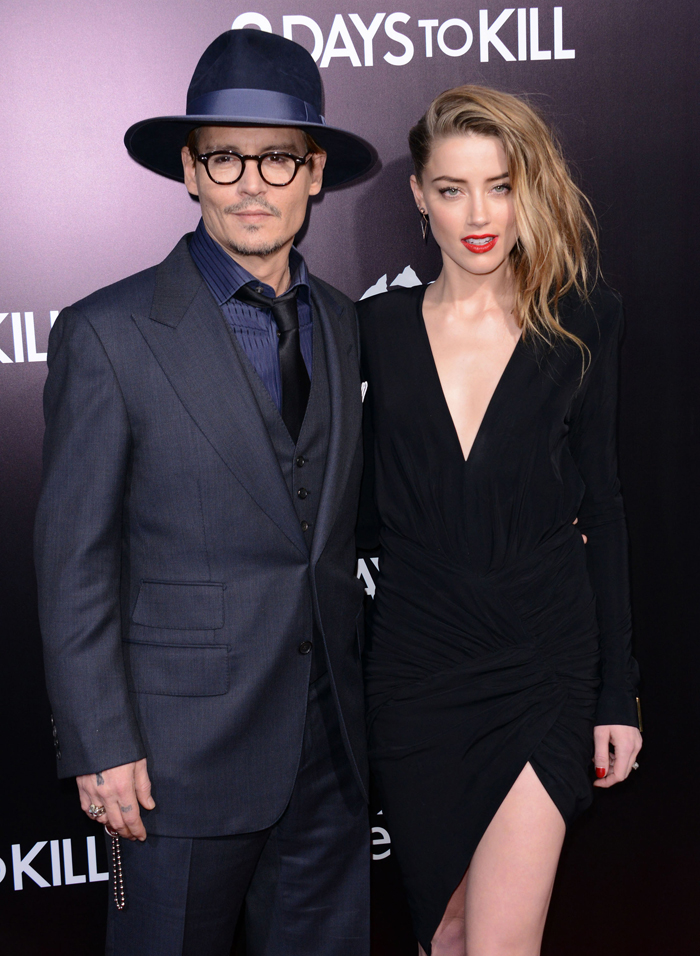 Johnny Depp already married Amber Heard in an intimate home ceremony last week, but that didn't stop this weekend's island party. Johnny invited many of his rock 'n' roll buddies to a second wedding celebration at his Bahamas getaway. All is well right now in Scarfland. Amber's willing to put up with Johnny's career slump and midlife crisis, which is fine. She has her work cut out for her, and I don't envy her fate in the press.
Something is amiss in all the press coverage of the marriage. A Depp source keeps phoning up People to spill details. This source might be the same one who called Amber a "free spirit" because now she's described as a "free thinker." What does that even mean? I don't know. Whether or not Johnny has give his blessing to this source, a lot of shade's being tossed in the direction of Vanessa Paradis:
"[Amber] is a free thinker," a longtime friend of Depp's tells People. "Her presence has changed his life."

Depp, 51, and Heard, 28, got engaged in 2012 after heating up the screen as on-screen lovers in the Hunter S. Thompson adaptation a year earlier.

The key to their lasting romance, an entertainment source says, is that being with Heard is so different from Depp's past relationships.

"Amber is a woman who can survive just fine without him," the source tells People. "She is not needy. He likes that."
[From People]
I can buy the part about how Amber "can survive just fine" without Johnny, mostly because he seems like the insecure one in this relationship. I still don't know what she sees in him beyond the obvious (status and money) that he has to offer.
What I don't accept is the shade being thrown towards Vanessa, who is a successful singer and actress without Johnny's influence. I don't think Johnny's even the one behind this smear campaign. Scarfy can barely form a complete sentence onstage. He doesn't have the energy to trash anyone, especially the mother of his children. People's source is consistent and likely a member of Johnny's entourage, but it's not Johnny himself.
The media keeps trying to say Vanessa's really upset about Johnny's romances and boozy behavior, and I doubt she cares at all. Vanessa put up with Scarfmonster for over a decade, and she's over it. There's also the possibility that someone's implicity trashing Wino Forever, but that's a stretch.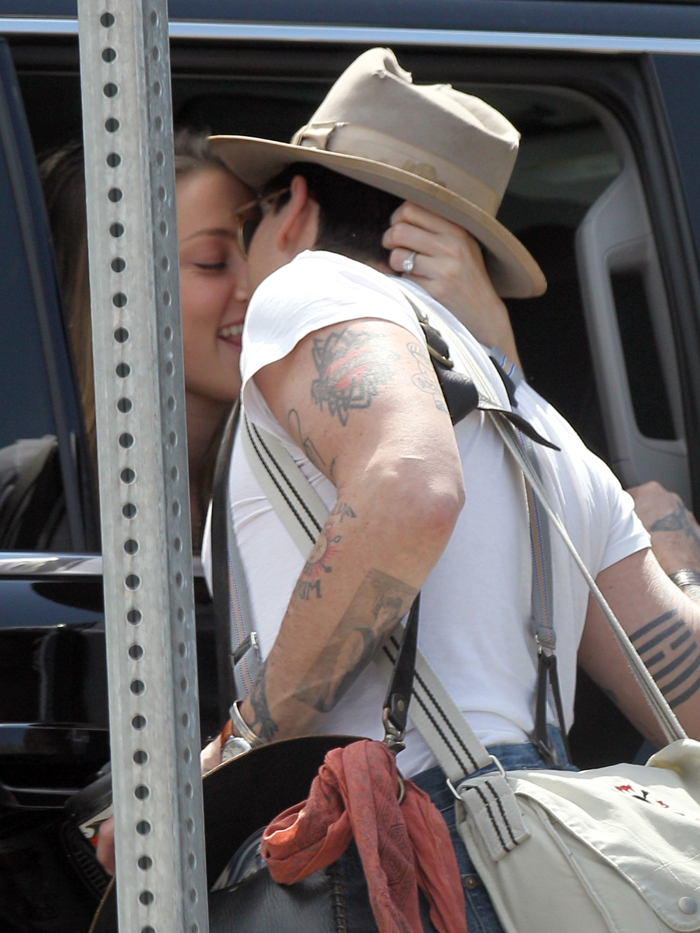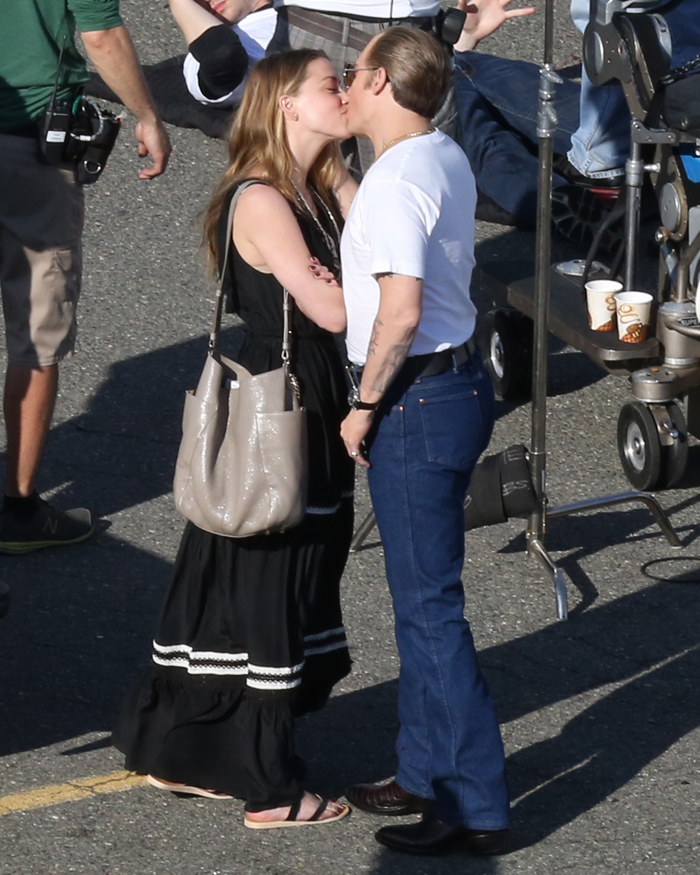 Photos courtesy of Fame/Flynet