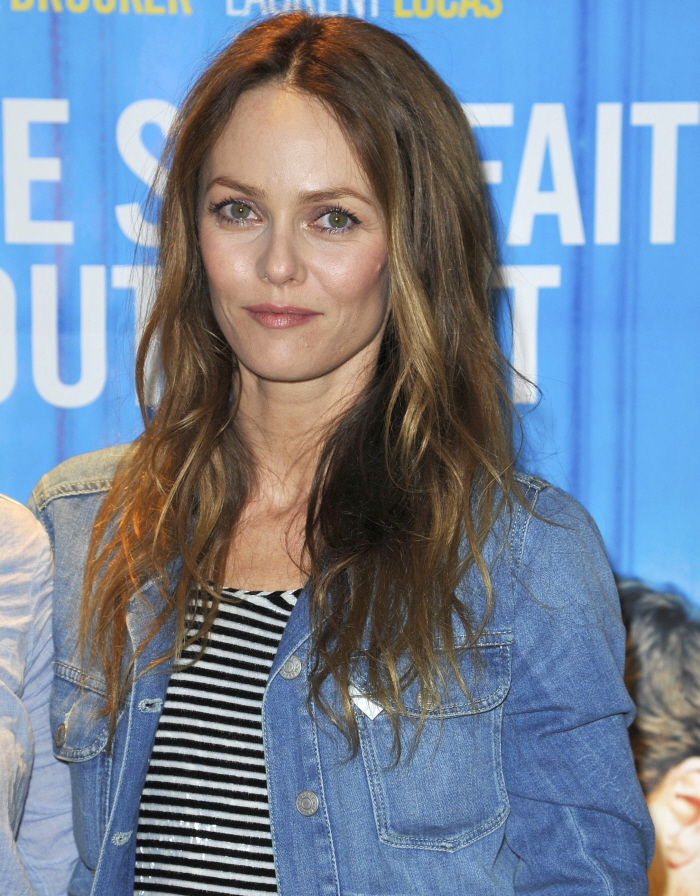 We have new photos of both Vanessa Paradis and Amber Heard this morning. The photos of VP are from her latest film premiere at the Paris Cinema Festival last night. The photos of Amber are from her trip to the Western Costume Co. in Burbank with a friend yesterday. Amber has been getting photographed by the paparazzi more often lately – and it's all because of the Johnny Depp situation. Some of you think Amber (and Johnny, to a certain extent) are playing the media, and getting more attention with the "Amber and Johnny had a torrid affair" storyline, and that the whole thing might be false. Some of you think Amber and Johnny were and are boning, and he's been boning other women along the way too. Whatever is going on, I still don't know. I tend to believe that Johnny was screwing Amber (and others) behind Vanessa's back. The tabloids claim that's how Vanessa feels about it too – and a British tabloid even goes so far as to claim that VP has labeled Amber a "man-stealing nobody". Damn, ladies.
She's had a difficult few weeks after claims that she's the reason for Johnny Depp and Vanessa Paradis' split. So it's no surprise that Amber Heard struggled to raise a smile as she stepped out in Burbank, California, yesterday. The 26-year-old actress looked downcast in a white linen shirt and black maxi skirt as she was spotted leaving the Western Costume Co alongside a female friend.

However, Amber's sombre mood is perhaps understandable considering claims that Vanessa has labelled her a 'man-stealing nobody' following her reported relationship with Depp.

Vanessa is said to have told friends she is determined that Amber, who was first linked to Depp when the pair starred together in movie The Rum Diary, will not bond with the pair's children, Lily-Rose and Jack.

A source told Now magazine: 'Vanessa's devastated that Johnny's dumped her. She blames Amber and calls her a man-stealing, two-bit nobody and has vowed to not let her anywhere near their children.'

Vanessa and Depp announced their split last month following a 14-year relationship, causing reports of a romance between the actor and Amber to heat up.

According to reports, Amber, 26, has been a 'regular visitor' to the New Mexico set of The Lone Ranger where Depp has been shooting the movie. A source claims Depp is smitten by the Hitchcock blonde, and reportedly said:' When I first saw Amber, it was like seeing an old-time movie star like Lauren Bacall.'

Whereas Amber described her role as his love interest in the film, The Rum Diary, as 'the best experience of my life.'

Speaking about Depp she told Dazed magazine: 'He's such a wonderful presence; he is enigmatic and compelling and a true artist, seriously intelligent and incredibly sensitive. Everybody on set respects and likes him, which says a lot about an actor. It's a grueling job at times and the stress level that everybody feels in the industry is intense – but it doesn't affect Johnny. It seems like he has time to look everybody in the eye and I like that, it was wonderful to see.'

And following the claims, a source told Us Weekly magazine that the pair are '100 per cent dating', adding: 'He treats her really well.'

Meanwhile, Vanessa was seen making her first post-split red carpet appearance at the premiere of her film Je me Suis Fait Tout Petit in Paris on Monday night. The actress flashed photographers a smile as she posed with her co-stars at the event, and looked groomed and effortlessly chic in jeans and heels with a black T-shirt, silk blazer and layered gold necklaces.
Eh. I dislike how Team Depp is trying to paint Vanessa into a French harpie-shrew, of course, but I also hate the fake-sympathy that Vanessa is getting from some tabloids, like they're expecting her to become the French Jennifer Aniston or something. I don't really think Vanessa "blames" Amber for "man-stealing". I think Vanessa blames Johnny for being a drunk a—hole in the midst of a mid-life crisis. But… it wouldn't surprise me if VP was trying to ensure that her kids didn't have contact with Johnny's piece-of-the-moment, and I wouldn't be surprised if Vanessa did think that Amber is a "two-bit nobody". She would be right – it's not like Amber has some great body of work to fall back on. Right now everyone knows who she is because she's allegedly the "other woman".
Hey, French-speakers – can someone translate this for me: "Bitch, did I stutter?"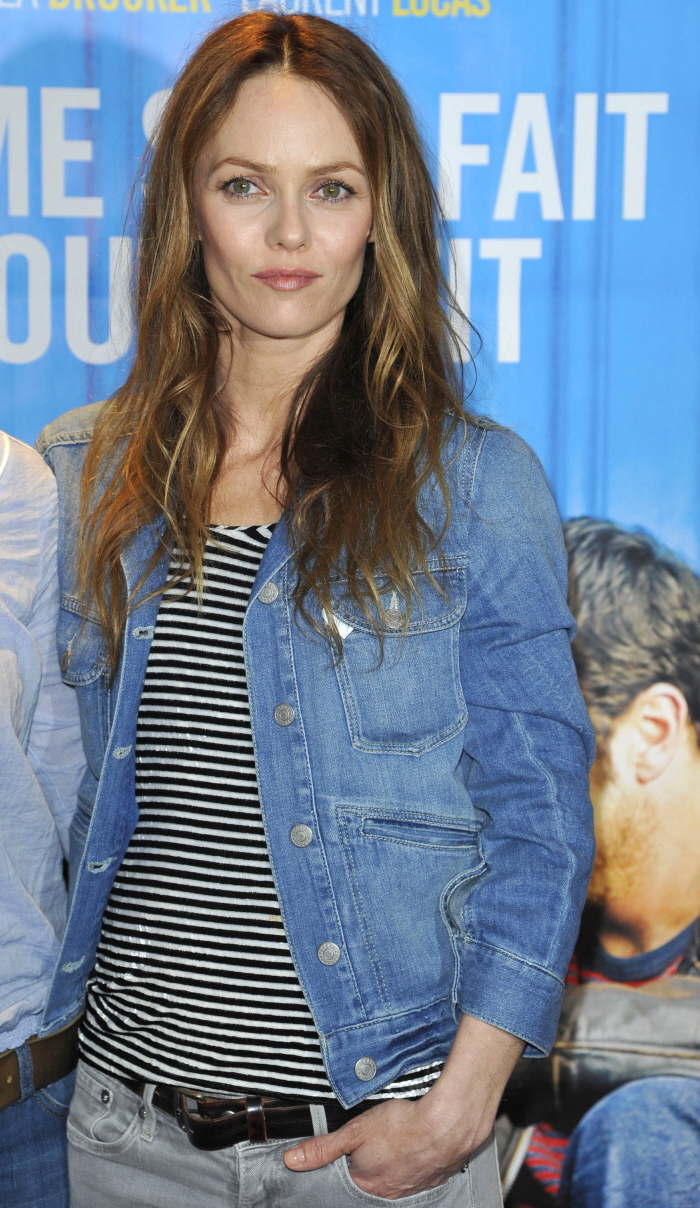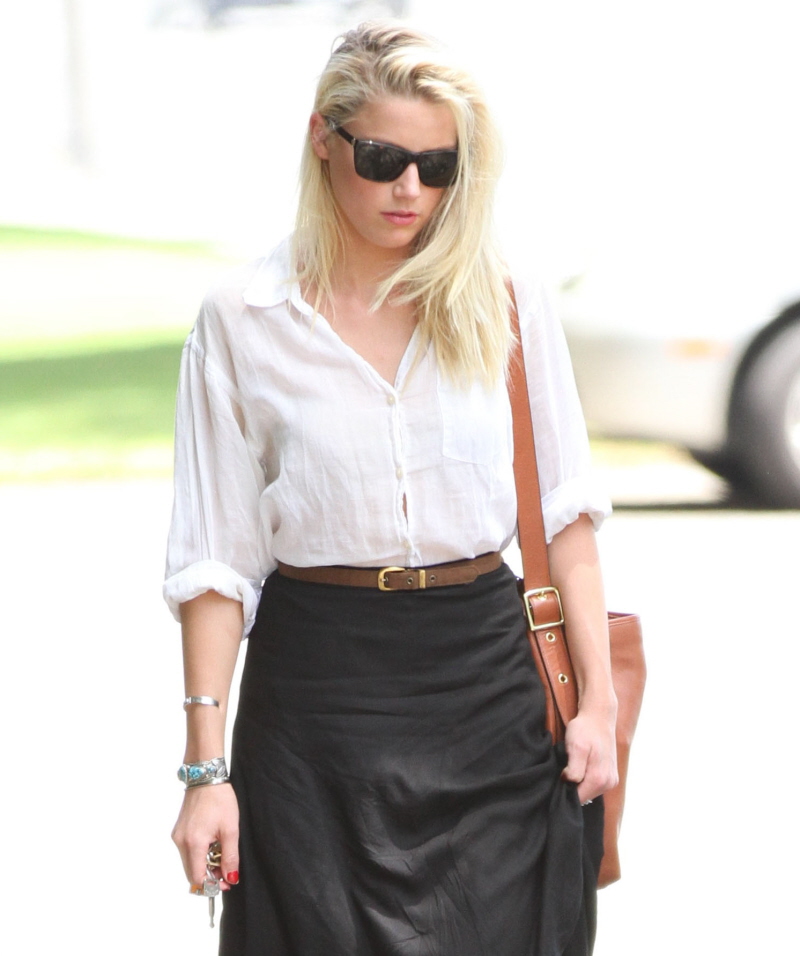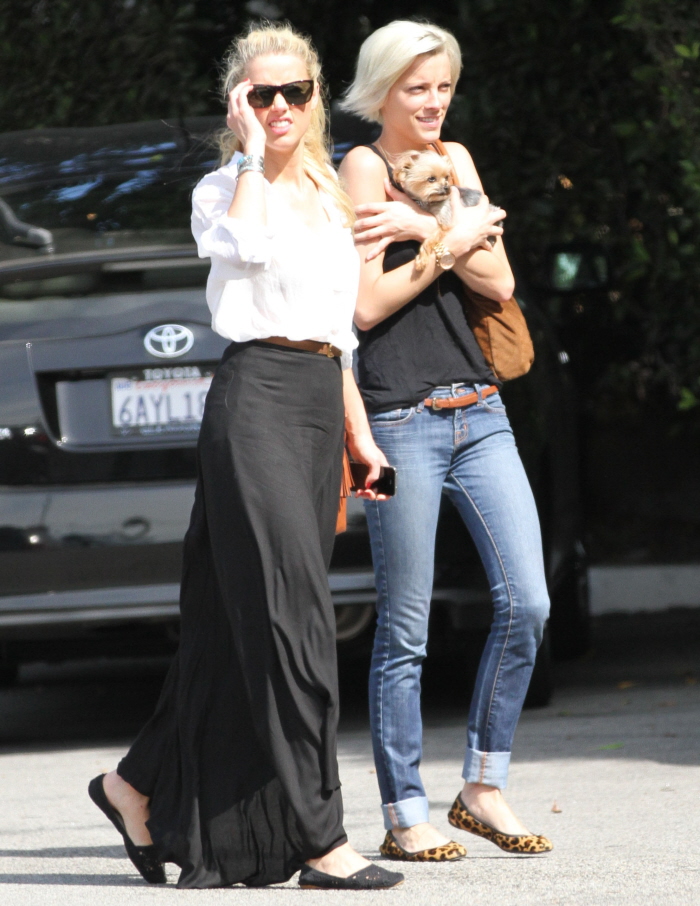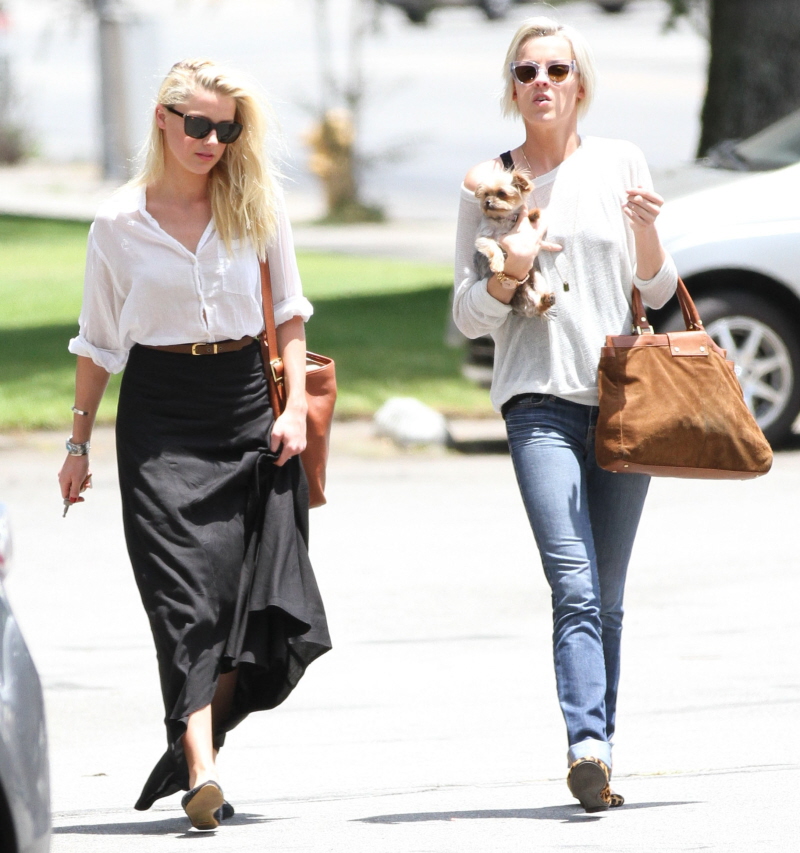 Photos courtesy of Fame/Flynet.