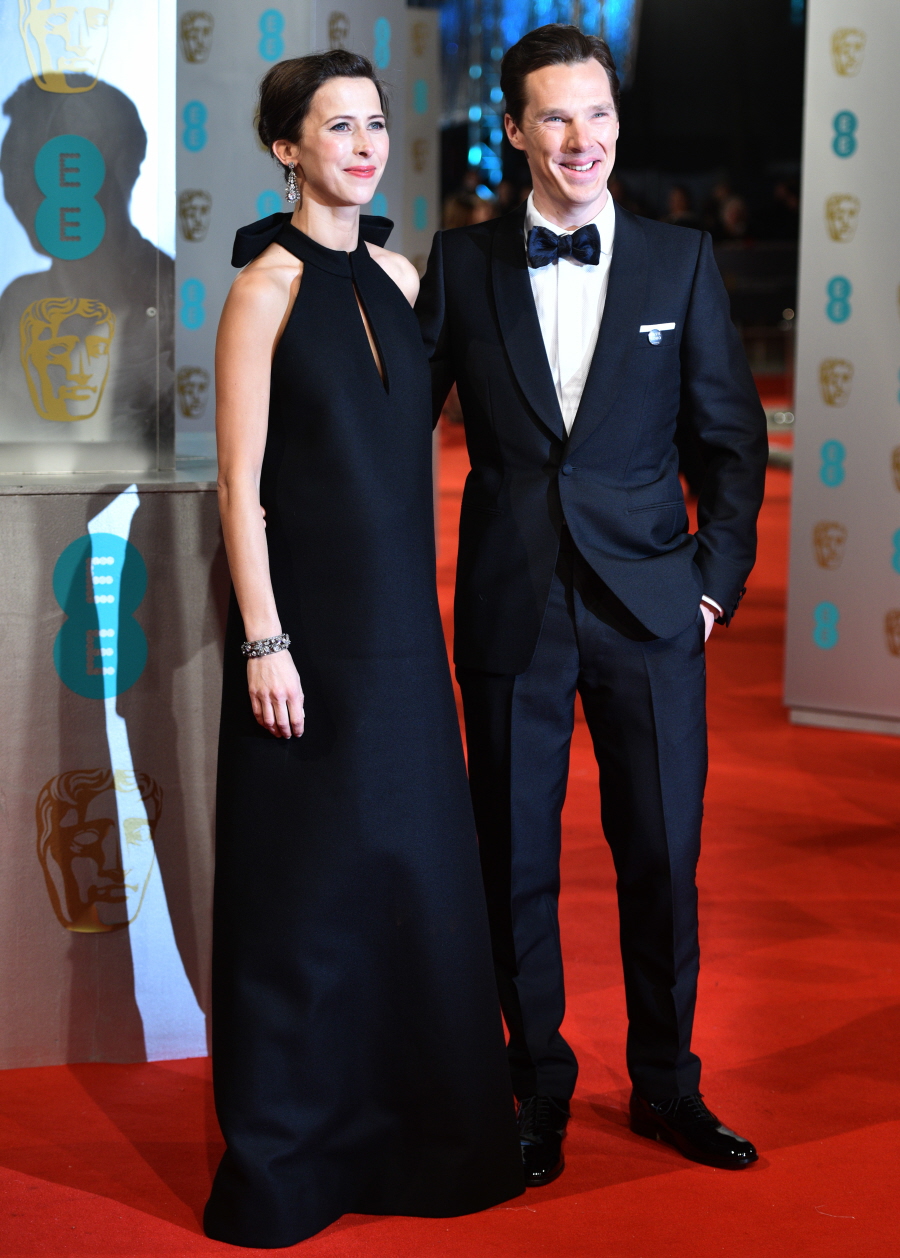 Benedict Cumberbatch and Sophie Hunter attended last night's BAFTAs together, of course. Even though Sophie skipped THREE pre-BAFTA events with Bendy, I figured she would attend the BAFTAs and I was right. And once again, Bendy LOST! Not only that, but The Imitation Game was completely shut out of every award. Bendy lost Best Actor to Eddie Redmayne. And once again, Redmayne seems like he's going to take home the Oscar in what was supposed to be Bendy's big buzzed-about year. So, did Bendy's Forever Oscar Campaign end up blowing up in his face? Or did the campaign not even matter? I'm not sure.
Shockingly, Sophie did not wear A) floral or B) Erdem. Floral Erdem gowns had been her go-to look for several events in a row, but at the BAFTAs she went with a Maison Margiela dress by John Galliano. That's sort of controversial because to some fashion people, Galliano is still persona non grata following his anti-Semitic rants several years ago. I think most people have forgiven him though. Anyway, I liked this on her. The dress itself is a lovely maternity look. My only complaint was the hair… I think she has side bangs and she was trying to change it up and whatever happened, it made her look older.
Anyway… Bendy and Sophie looked loved up. He gazed at her lovingly on the red carpet several times. The mean, conspiracy theorist part of me thinks that it is all a show, that if he convinces us maybe he'll convince himself. But the optimist in me says that he genuinely loves her and cares about her. I don't know.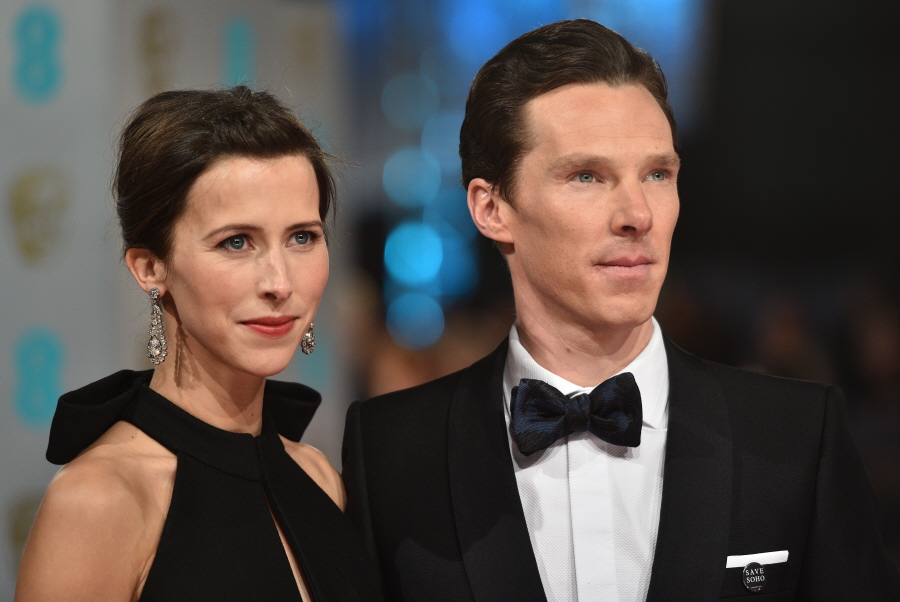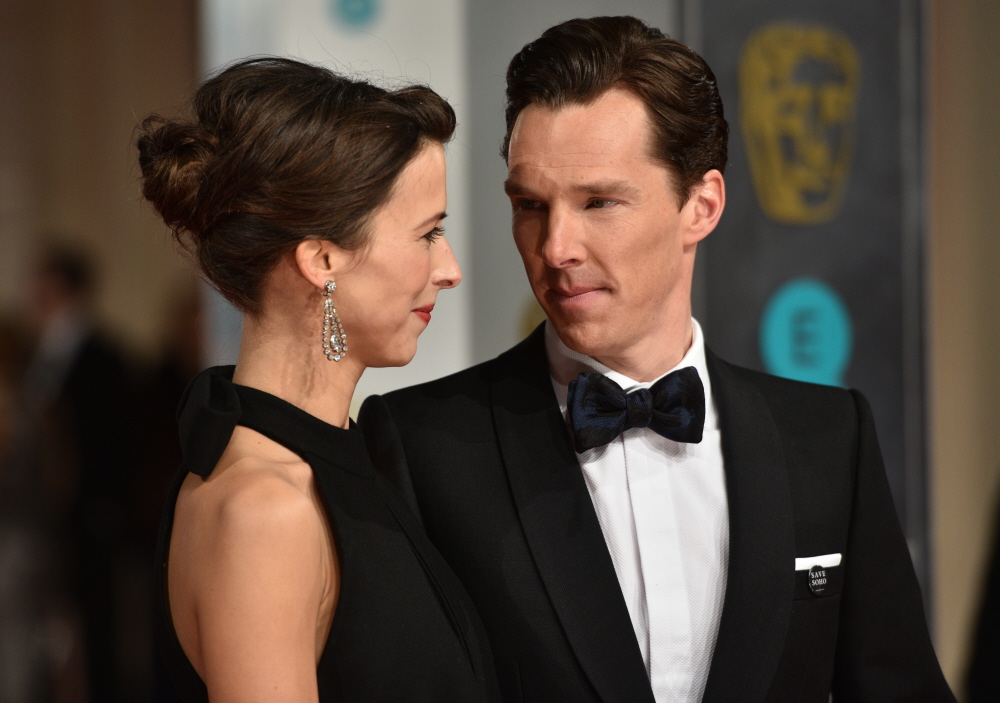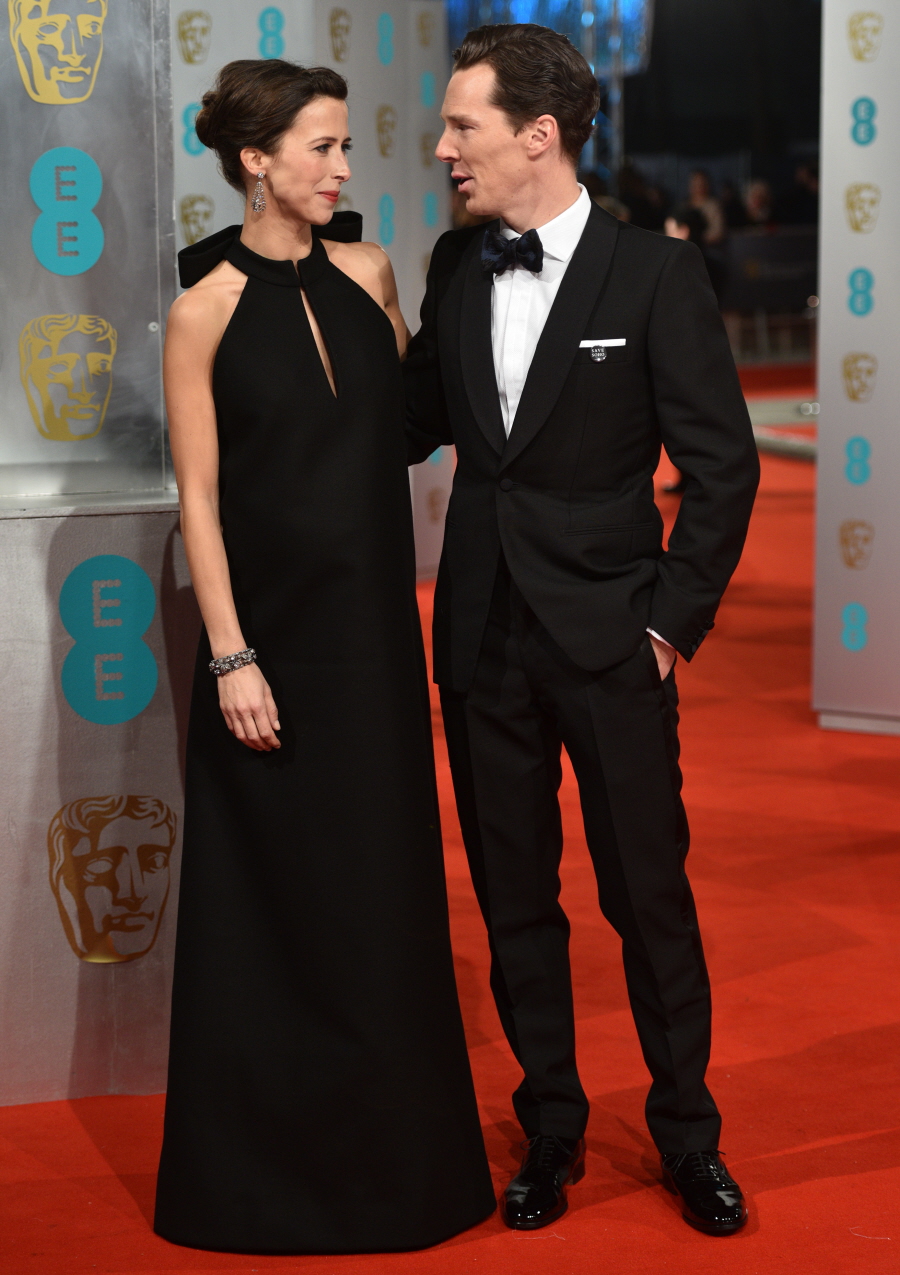 Photos courtesy of WENN.