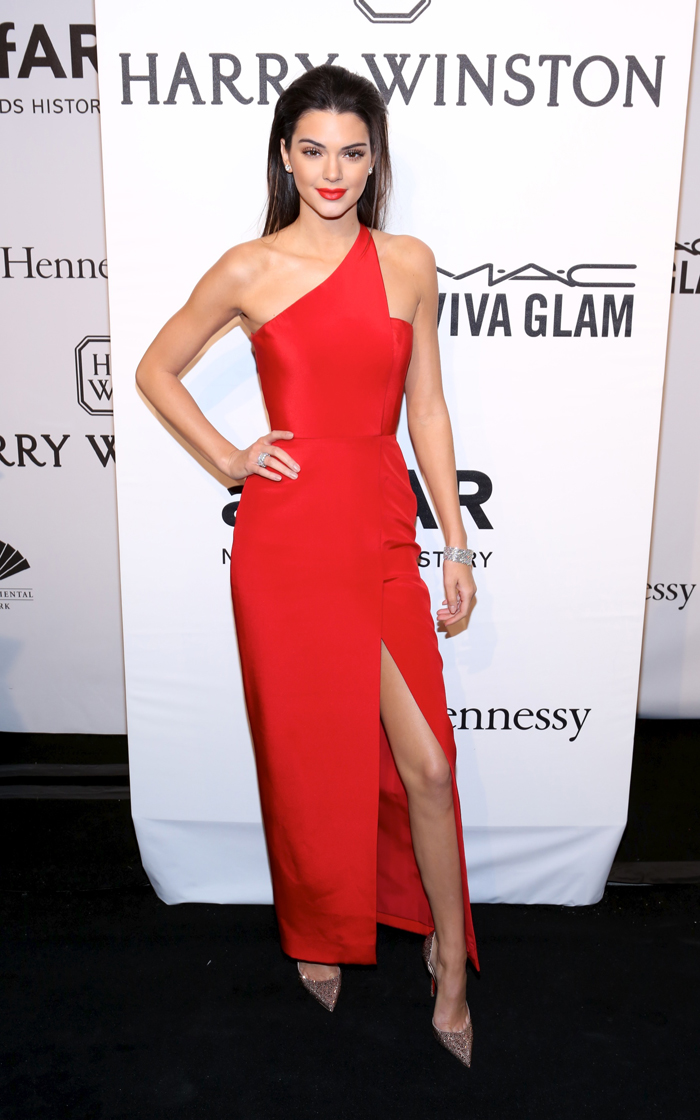 Kendall Jenner, some legit models, and some party girls all attended last night's amFar gala at NYC Cipriani last night. Kendall wore a bright red Romona Kevesa gown with gold Louboutin heels. She looks so classy compared to her sisters, and I do think she has longevity as a model despite her brattiness. We all know how she got the job, but yes, she's pretty and statuesque. This dress is gorgeous.
Paris Hilton was there of course. She can't miss a chance to do her "that's hot" face on a red carpet. This dress isn't terrible, and it's downright sophisticated by Paris standards.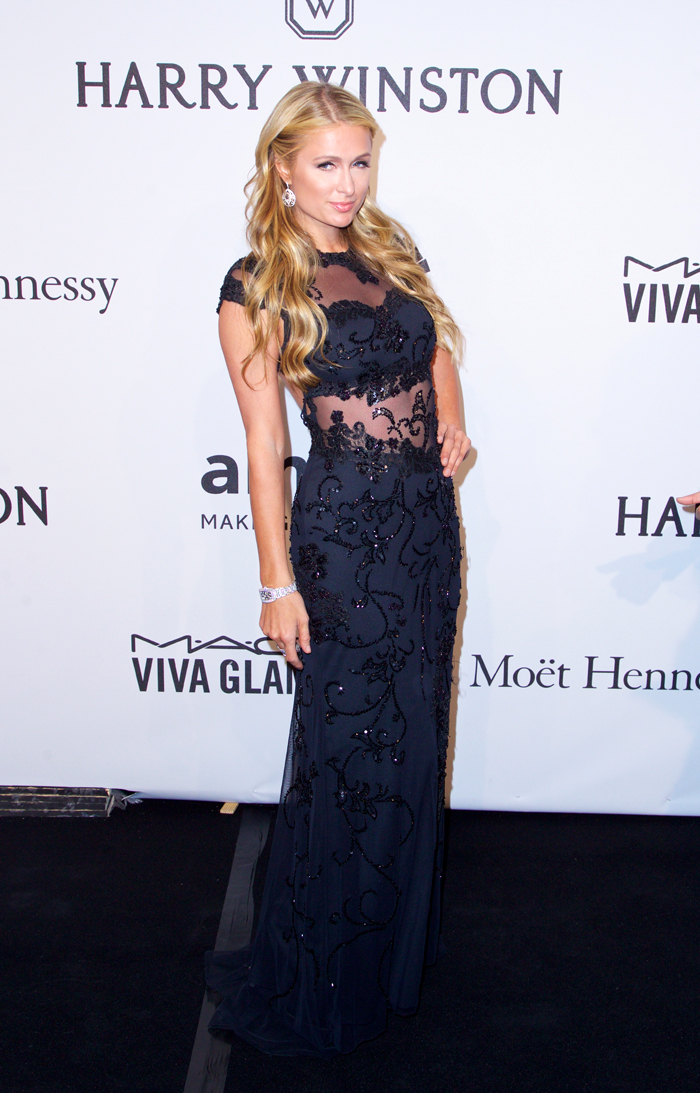 There's nothing objectively wrong with Michelle Rodriguez's Vivienne Westwood dress, but it's very similar to one she wore at a LACMA gala last year.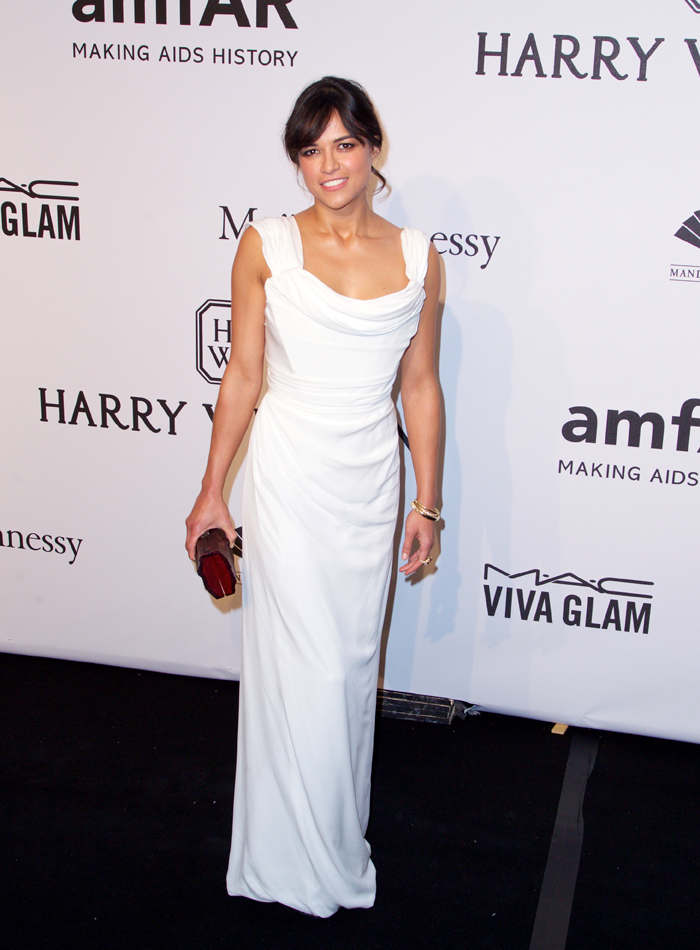 Karlie Kloss looked fantastic in this slinky black dress. She can work a thigh-high split.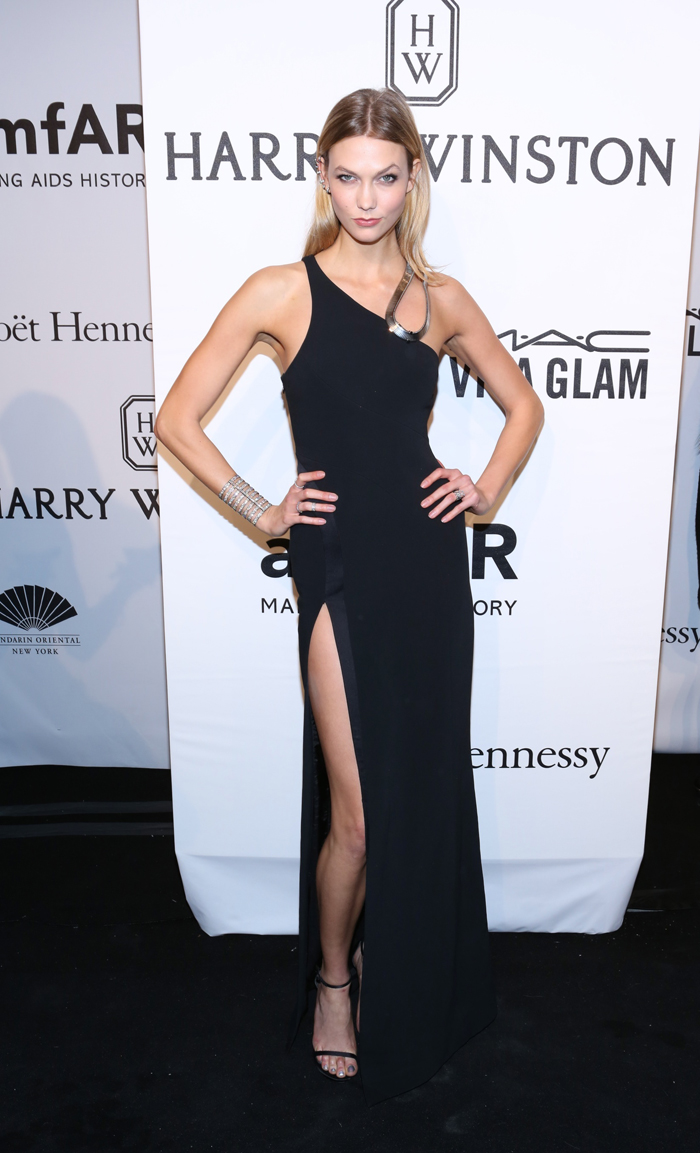 Naomi Campbell wore my favorite dress of the night. This deep purple color is amazing.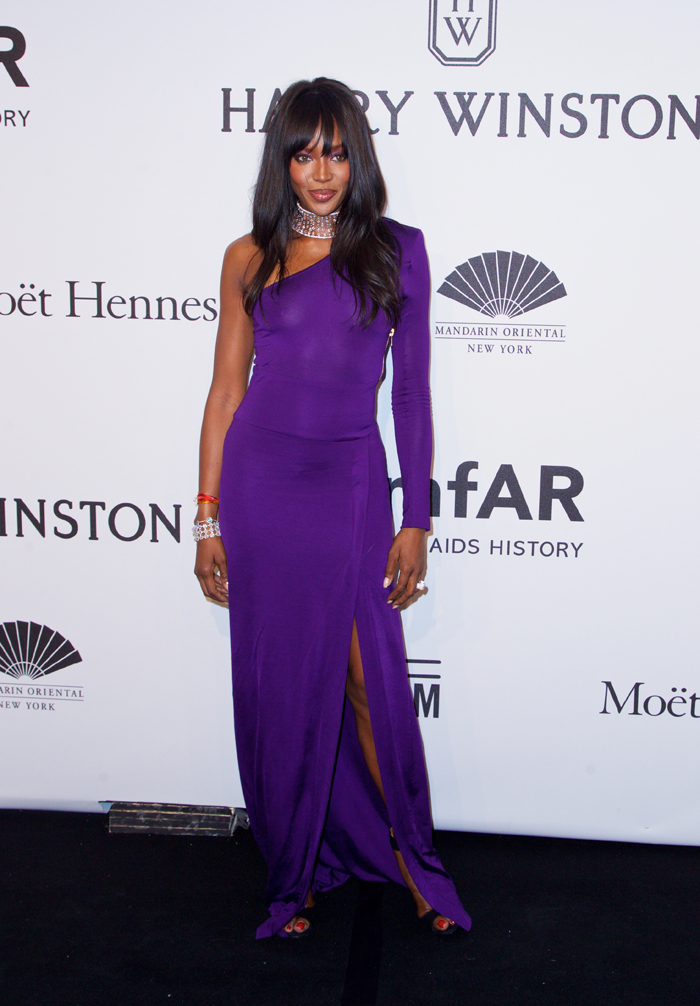 Now for the parade of awful. Heidi Klum just can't help herself. She lives for the chance to wear a lacy nightmare to all amFar galas. This dress is Azarro.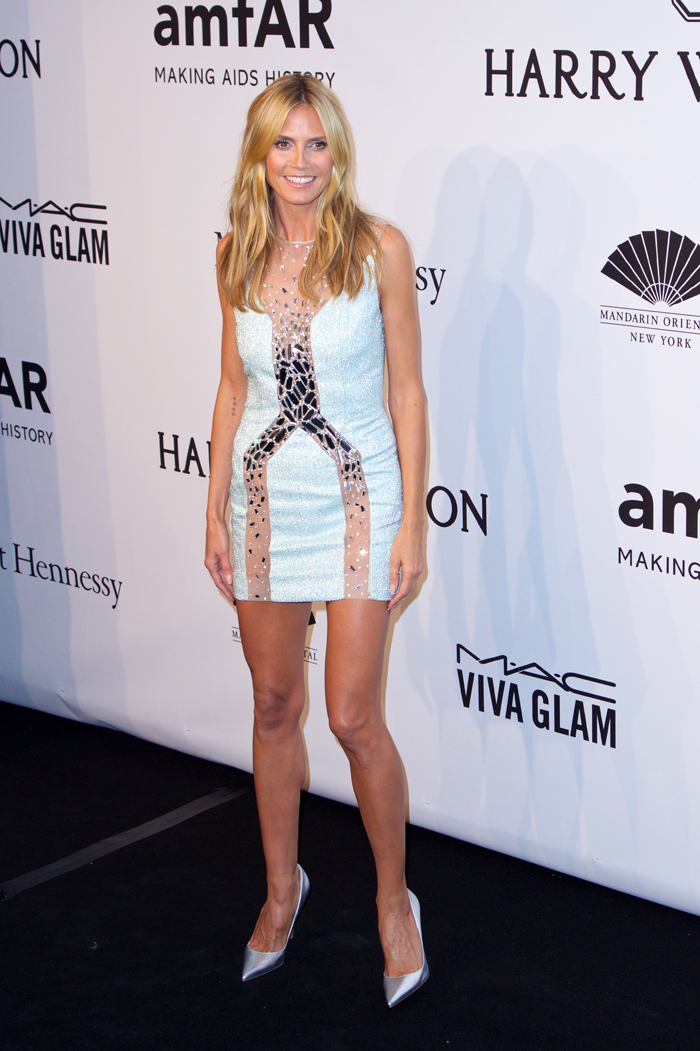 Rosario Dawson in salmon colored Emilio Pucci … well, she was having fun.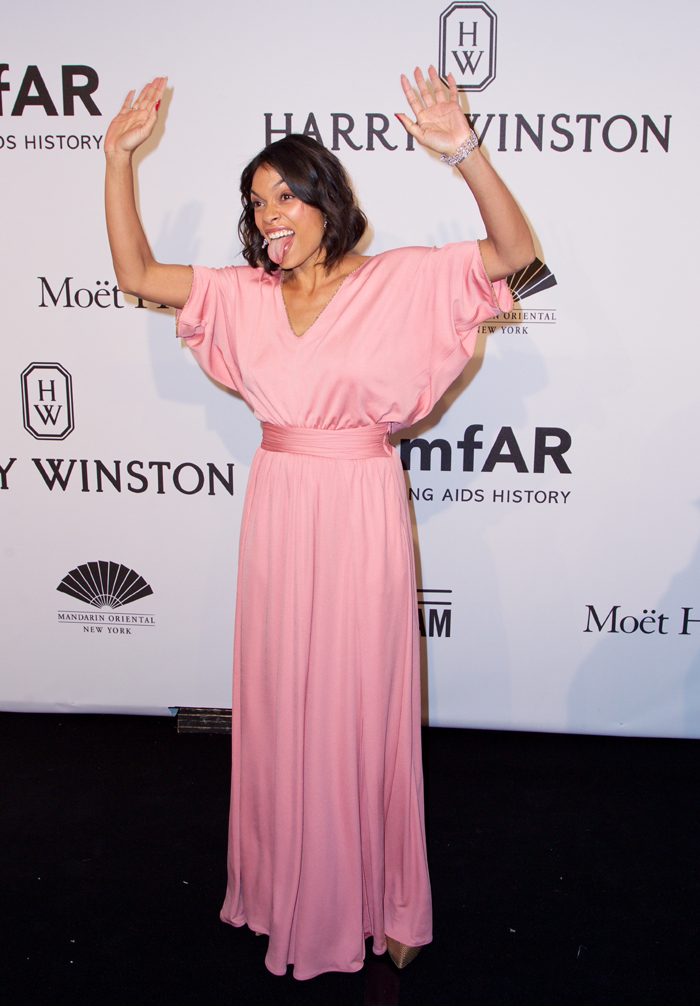 Toni Garrn did mummy bridal chic. I almost called her Erin Heatherton. Leo's exes are so interchangeable!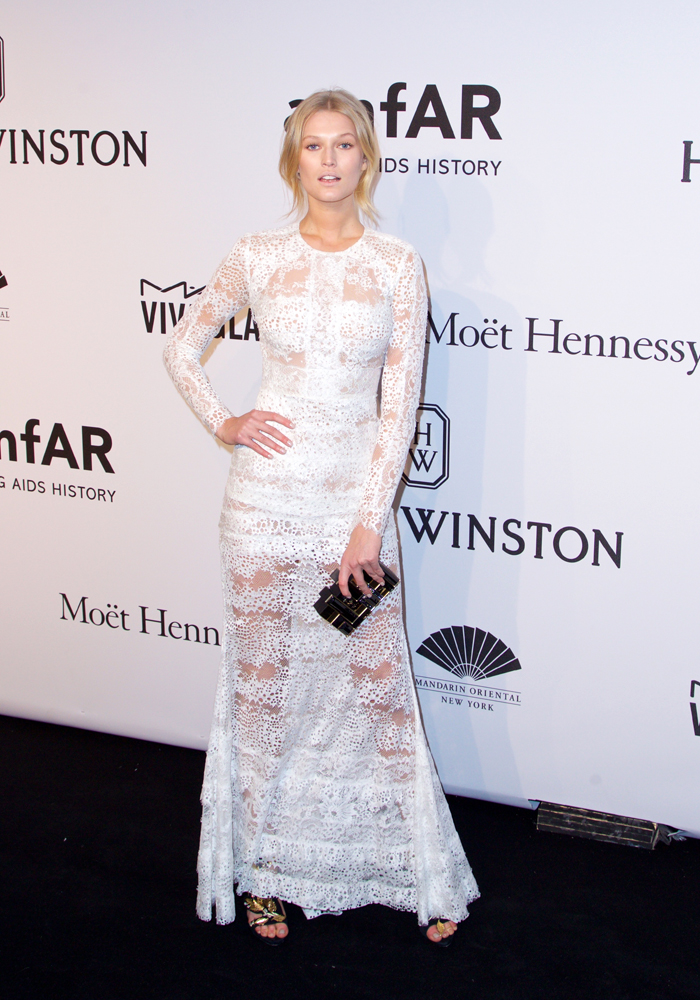 Nicky Hilton tried to mimic Lupita N'yongo's cape, which looked good on Lupita. Nicky doesn't fare as well. The red is very Valentine-y.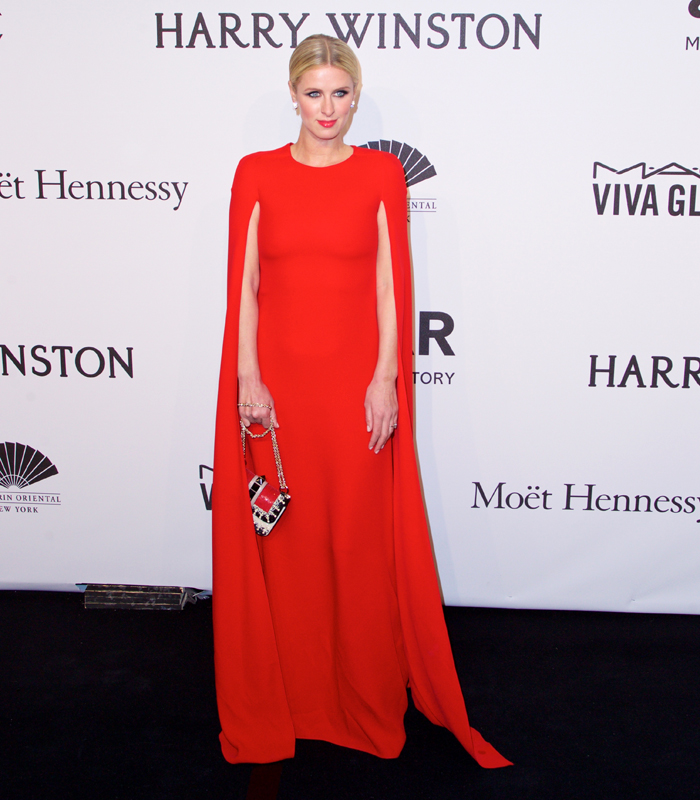 Ladies and gentlemen, I present Iman. Everyone else can go home now. (Photos of Ivanka Trump, Kelly Rutherford, Brooke Shields, Coco Rocha, and Camila Alves — all in bad dresses — are in the gallery.)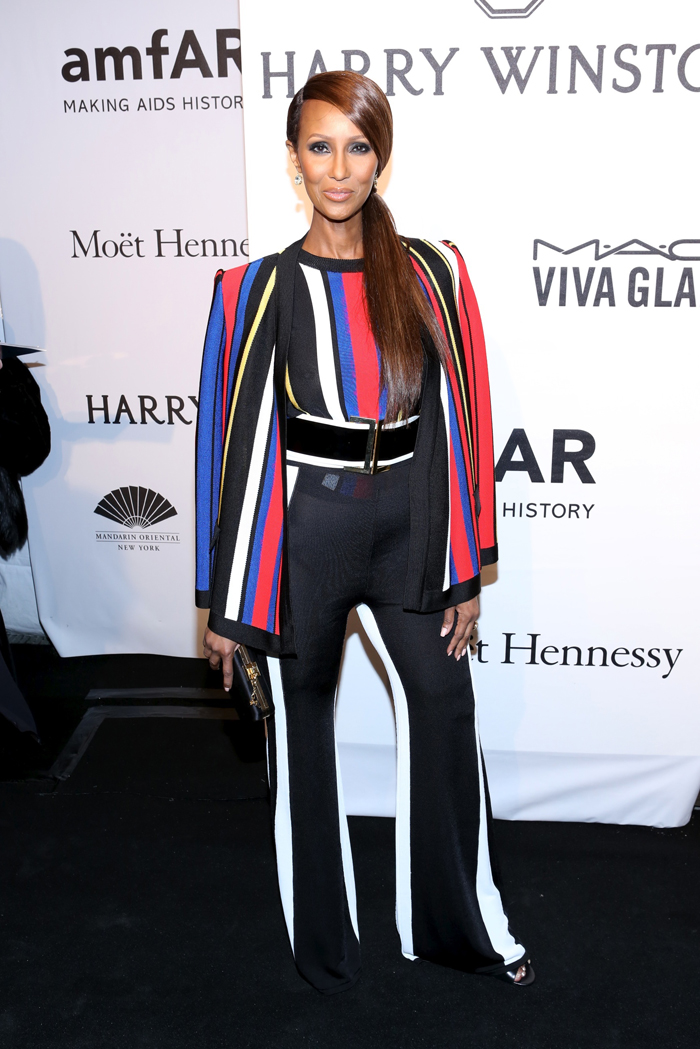 Photos courtesy of WENN