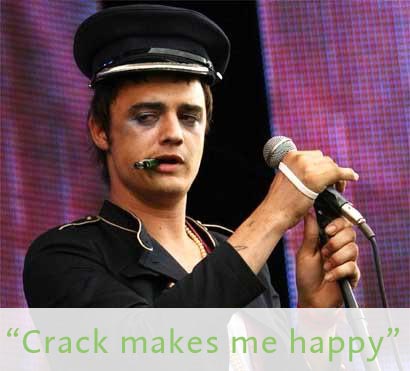 Will this guy ever clean up? Pete Doherty was arrested for possession of a stolen vehicle and, of course, drugs:
Babyshambles singer Pete Doherty – also known as Kate Moss's ex, who appeared with her in tabloid photos of her doing drugs last year – was arrested in England Monday night on suspicion of stealing a car and possessing class A drugs, West Midlands Police tell PEOPLE.
Doherty, 26, and two men aged 18 and 19 were detained by Birmingham police and then released Tuesday morning on no-fee police bail "pending further inquiries," says a police spokesman.
"We don't know what the drugs are at this point. The substance has been sent for analysis," the spokesman adds. Class A drugs typically include cocaine, heroin and opium.
I can see drug charges, but stealing a car? Of course this wouldn't even make the news if he wasn't Moss' ex. This guy is such a mess.