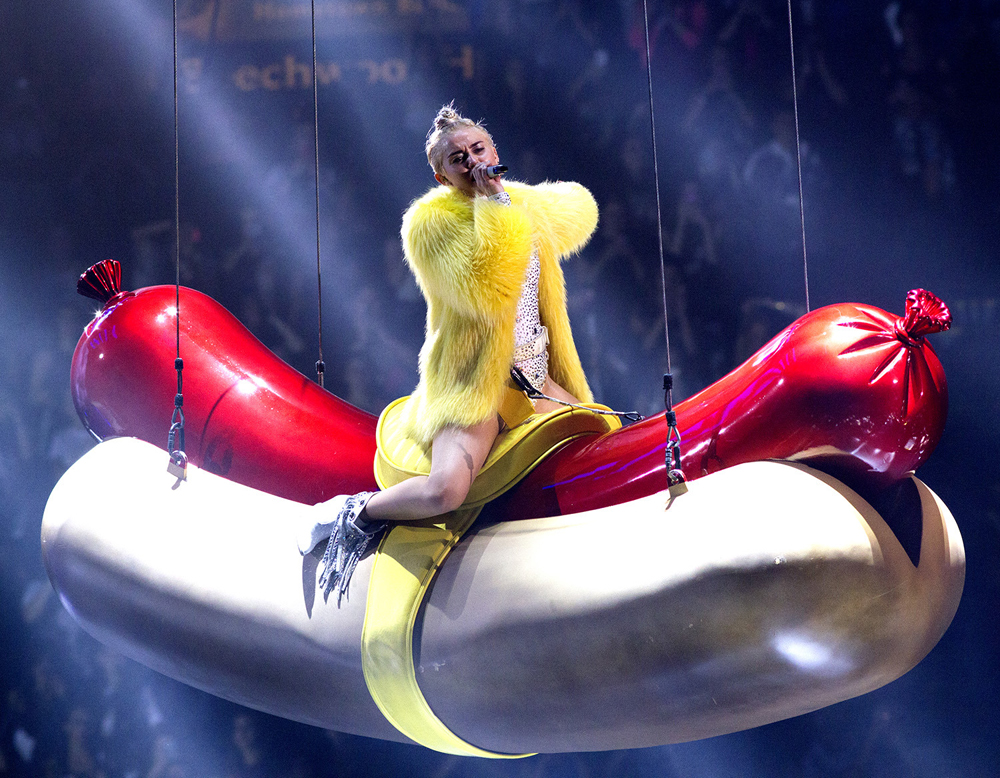 Miley Cyrus follows in the footsteps of Ru Paul and Rihanna as spokesperson of her own MAC Viva Glam lipstick and gloss. All of the proceeds go to HIV and AIDS research. Miley doesn't want people to buy the product because it's nice to look at or comes with her name on it. She wants everyone to contribute to the cause.
Miley talks about makeup and feminism with the Daily Telegraph. Ever since her transformation into a rebel, Miley has talked about how she's "one of the biggest feminists in the world" and "part of the evolution" of the issue. This remains interesting. Flashing the goods doesn't qualify one as a feminist leader, and even Gloria Steinem side-eyed the thought. Miley is still Miley, and she has some thoughts:
On makeup: "I do my own because [otherwise] you sit in a chair and then, all of a sudden, you come out and you're not you any more. That freaks me out. I'm a little bit of a control freak, I guess."

She hates Rodeo Drive: "You've seen Pretty Woman, obviously. Well, they are actually like that. If you walk in, they give you the worst look you've ever seen, and I am too outspoken to deal with those kinds of people."

On women: "Females, oh god! I f***ing love them. Someone came up to me last night and was like, 'Women f***ing love you,' and I was like, 'I f***ing love women, trust me.' They are something so beautiful. This kind of sounds cheesy, but girls just rule. We have a sensitivity and passion you can't find in other people. Women are born complicated. We're used to over-thinking everything. Like, physically, guys can just wake up in the morning and they throw on a T-shirt. We've been taught from the beginning that we have to think so much. But, that's the thing about women! We don't have to put in all this effort and time. We're too complicated from the beginning. Even with little boys and little girls, we have so many thoughts and … we put so much pressure on."

On feminism: "The world is in the prime of its feminine energy. I think women are starting to feel that. We were talking about women's rights last night and [someone said], 'Women are more suppressed right now than ever before.' Well, I don't think so — I think we're more free than we've ever been. I'm seeing it everywhere; young women are totally ready to come out of their shells, to take on the world. There's a lot of talk about feminism — people want to take that word and make it a bad thing, but it's the greatest thing ever! Of course you're a feminist, you know?"
[From Daily Telegraph]
There's more in the full interview. Miley talks about the absurdity and privilege of celebrity. She understands that much about her position, but she doesn't understand that she's able to express her feminism for the same reason. Plenty of women around the world would love to express their "feminine energy," but they remain oppressed for various reasons.
It's nice to hear Miley dissing the Rodeo Drive experience. Salespeople can be really judgy, which is inexcusable. I was once scarred by a teenage department store makeup counter person. I asked her where they kept the Cover Girl, and she smirked, "Try Walmart."
P.S. Arrow's Stephen Amell may have called Miley an "overly sexualized velociraptor."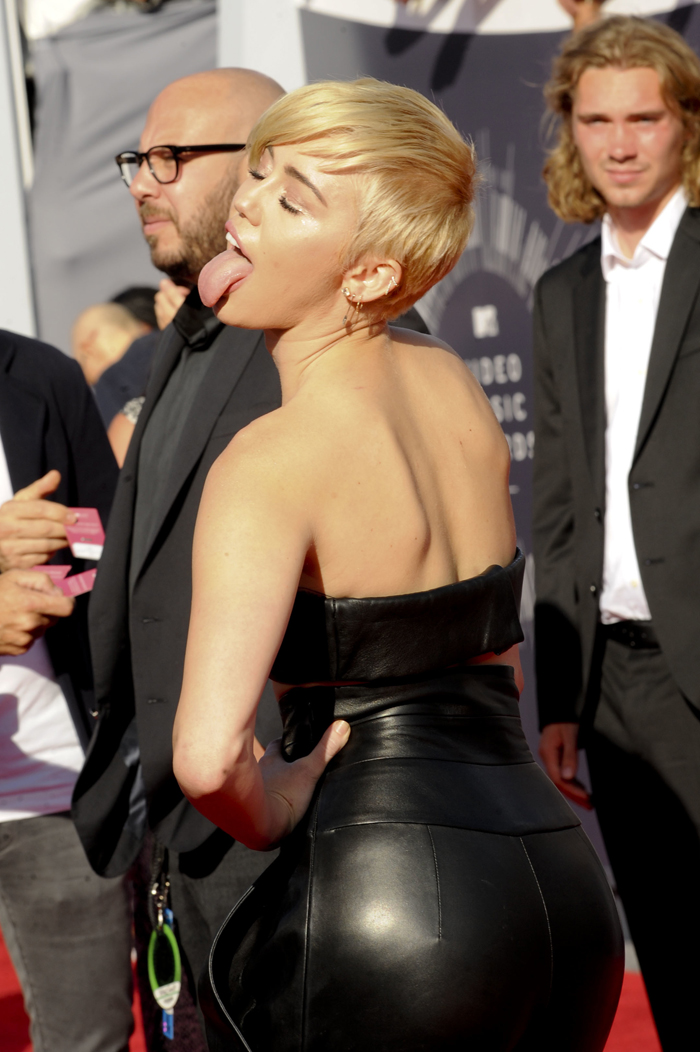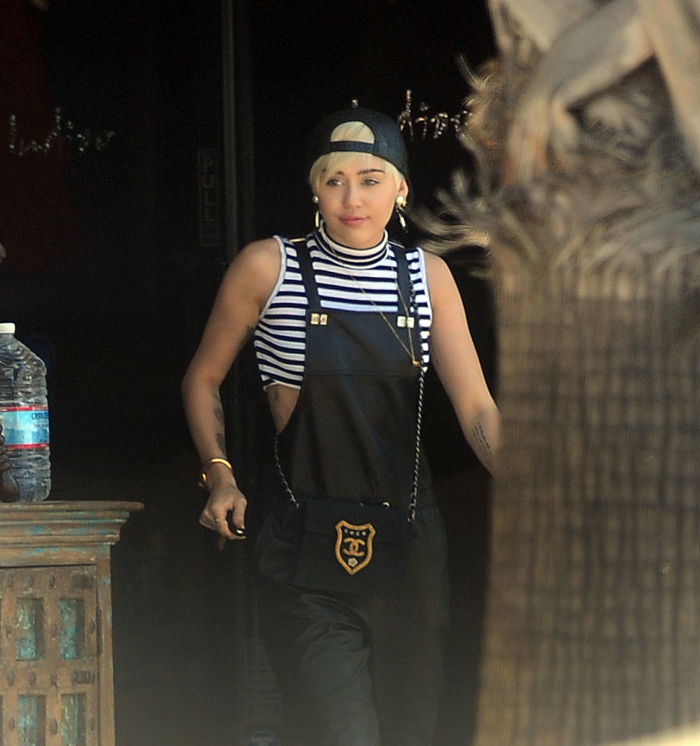 Photos courtesy of WENN