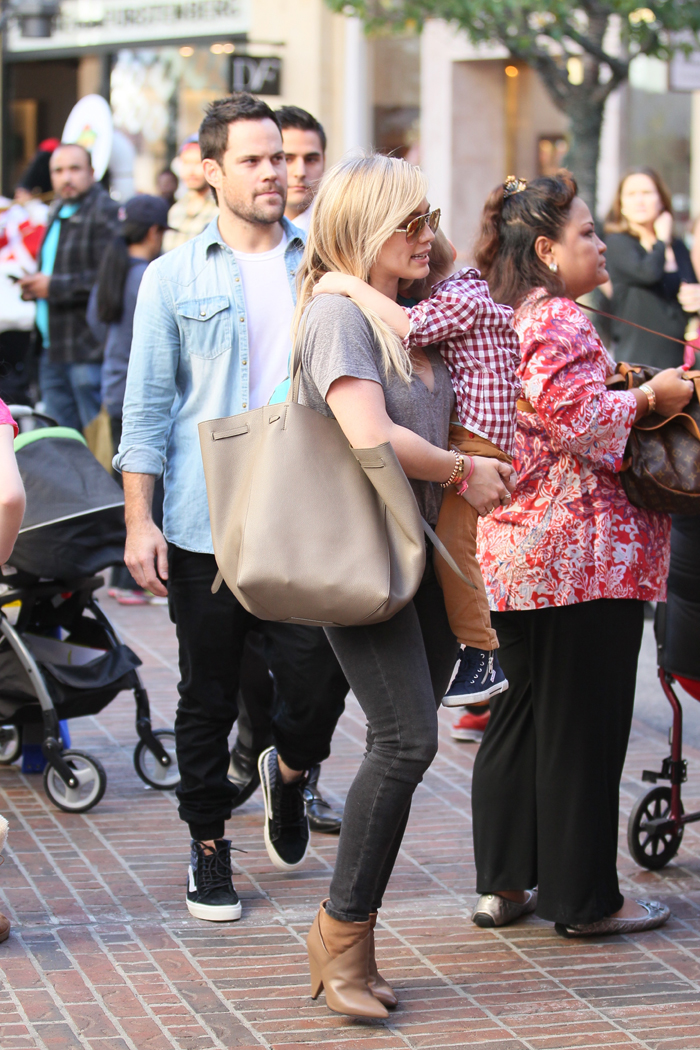 About a year ago, Hilary Duff announced the end of her marriage to former hockey star Mike Comrie. They'd been married for three years and in counseling for half of that time. But the anger seemed to cool off. Neither Hilary nor Mike has filed for divorce. They're seen together all the time and even Christmas shopped together.
This must be one of the strangest celebrity splits in some time. To be honest, I've wondered whether they "split" as publicity for Hilary's musical comeback that didn't happen. Sorta like Hilary giving a stern warning to the paps to leave her alone, but then she dropped the issue. There are shades of a conscious uncoupling because Hilary and Mike hang out all the time. I don't know if they're living apart or not. Maybe they're staying together with an open marriage? Mike seems to think he's available, or perhaps that was the liquor talking. The Mail has a new story about Mike trying to pay a waitress $600 to sleep with him. He showed up tipsy to Mastro's steakhouse, drank all night, and things got bad:
It doesn't look as though on-again off-again couple Hilary Duff and Mike Comrie will be on again any time soon after his drunken night at a famous LA eatery.And Mike wasn't out for just a night of boozing. He was looking to hook up. And he was willing to pay for it.

Eyewitnesses at the famous steakhouse Mastro's in Beverly Hills, tell Daily Mail Online exclusively that the retired hockey player spent most of the evening of January 30th, drinking, alienating his friends and propositioning bar patrons and staff for sex.

"I watched him as he blatantly and repeatedly hit on his waitress. I'm sure she was extremely embarrassed because other customers and staff saw this. She handled it well, remaining kind and professional. It became a bit creepy. Even his buddy tried to dial him back a bit. Mike just wouldn't let up with the flirting. It became a bit creepy. Even his buddy tried to dial him back a bit.

"Mike wanted to wait for her until her shift was over and take her out," one eyewitness reveals. "She told him nicely that she was not available, that she was in a relationship, but that didn't phase him. He kept insisting, sometimes loudly, that he wanted to wait until she got off work.

'Mike's pal had left an hour or so before. So he'd been just drinking alone for a while and then as the restaurant was closing for the night, Mike approaches this woman at the bar. She is clearly sitting with her boyfriend or husband. Mike ignores the guy completely and starts talking to the woman.

"It's clear that Mike was confused and very drunk now. The couple suggested, in almost a caring tone for the guy, that he should return to his table. Mike would not go to his table. Instead, he reaches into his wallet and pulls out hundreds of dollars. He asked the nice woman at the bar, 'Ok. How much? How much do you want? I have as much as you need. How much for sex? Name your price. How much do you want to have sex with me?"
[From Daily Mail]
Mike then got aggressive with the woman's boyfriend, and restaurant security stepped in and sent Mike packing. They called him a cab and directed the driver to take him home (not to another bar).
Ugh, what a sloppy mess. The witnesses indicate that Mike seemed confused when he pulled out his wallet, which implies he's done this before in another setting. Are he and Hilary together, or have they broken up again? Either way, this can't be pleasant for her. Comrie and his liquor sound like a disaster in the making.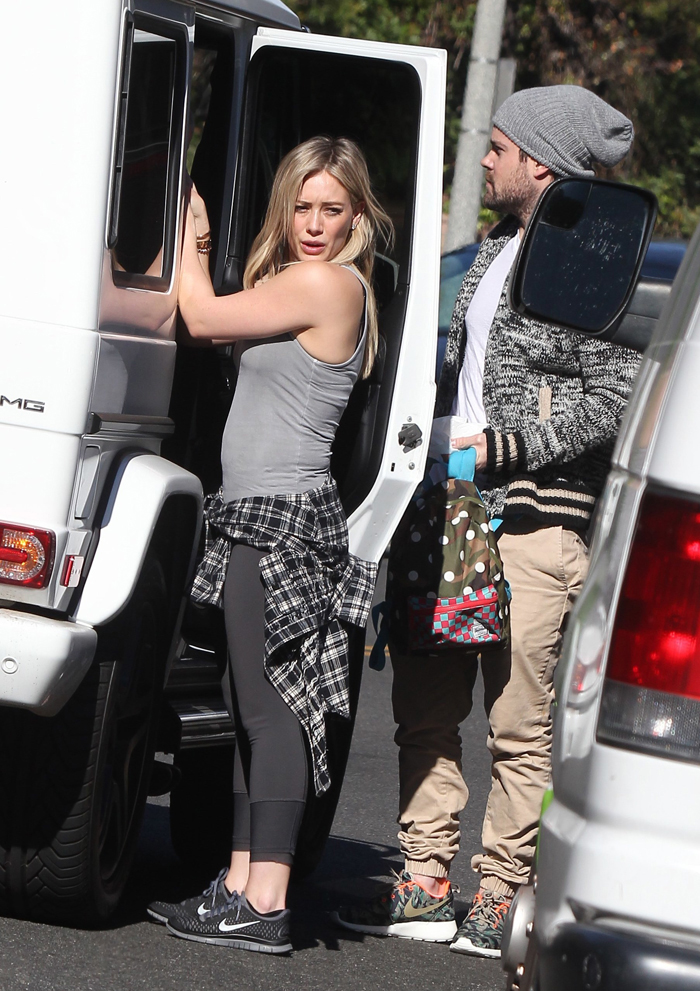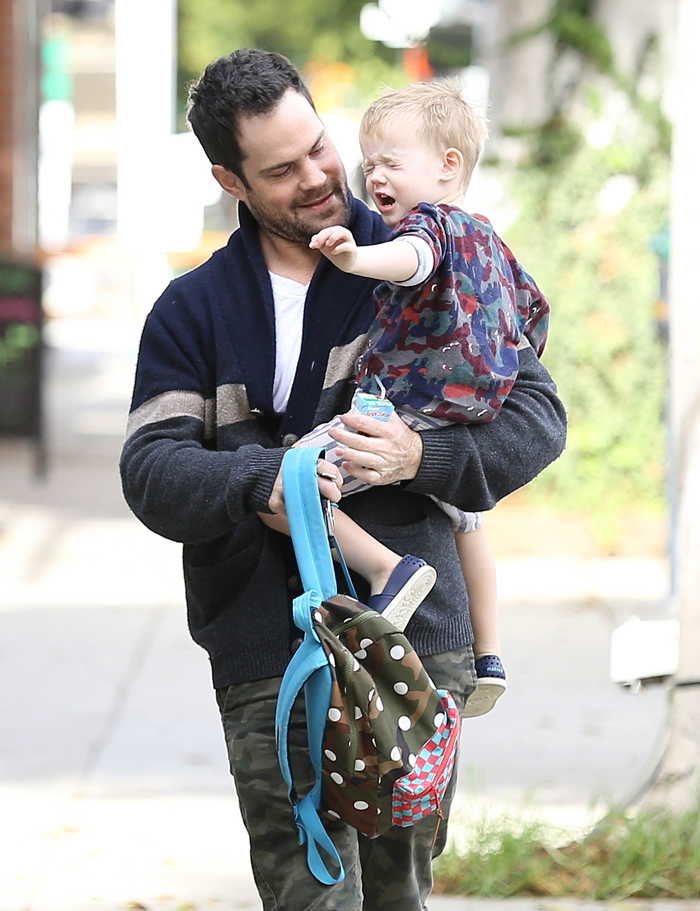 Photos courtesy of Fame/Flynet & WENN