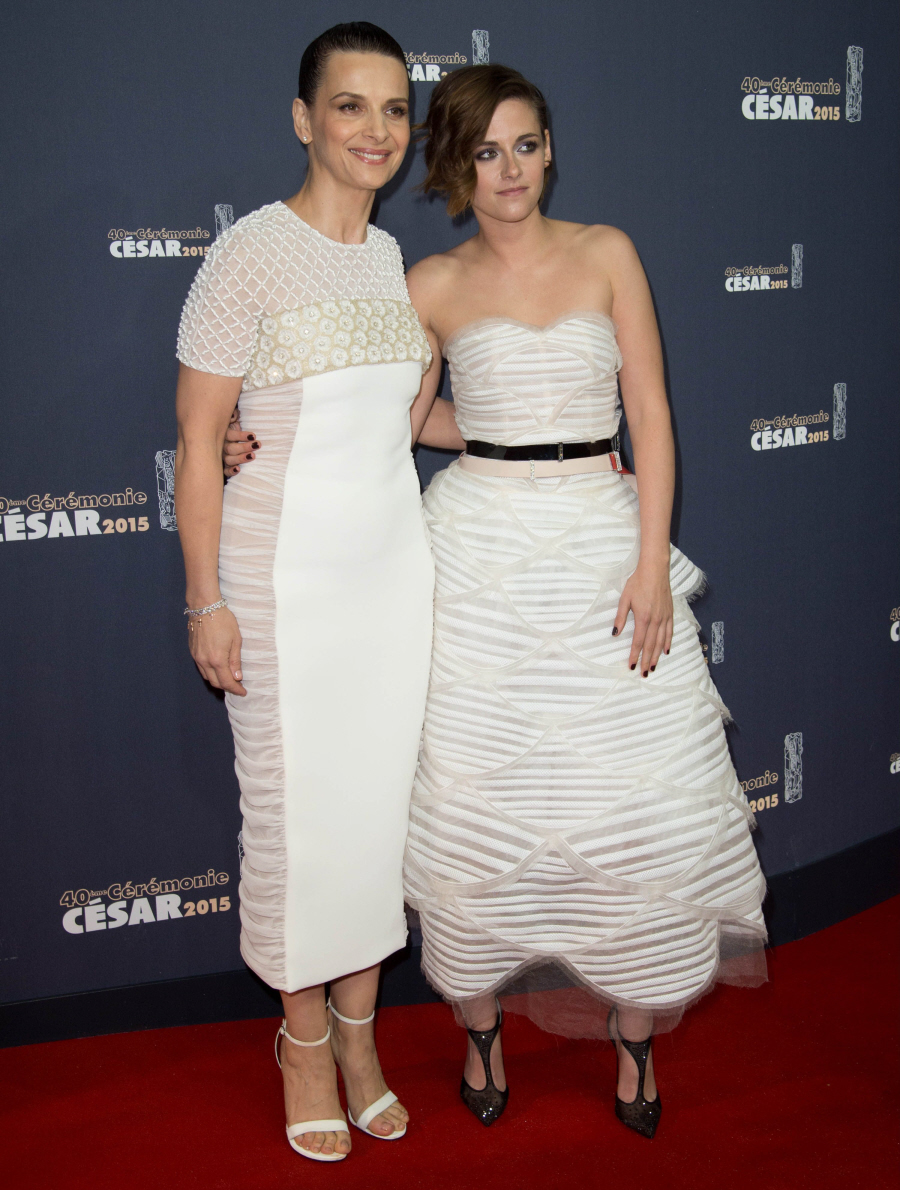 Kristen Stewart is now the first American actress to ever win a Cesar Award. The Cesar Awards are the French Oscars, and Kristen was the first American woman to be nominated for a Cesar in decades, and then last night, she WON. She won for her supporting work in Clouds of Sils Maria, the film she did with Juliette Binoche. Kristen got great reviews for that film, and it was somewhat a French production? Something like that. Other winners at last night's Cesars included Timbuktu (Best Picture and six other awards), with Saint-Laurent picking up only Best Costume. You can read more about the awards here. Here's Kristen Stewart being awkward and twitchy when she won her Cesar:
Well, congrats to her. But God, she's awkward. Anyway, fashion notes! Kristen's gown was Chanel Haute Couture Spring 2015. It's not great. I think Kristen does look better when she wears more body-con styles, and that skirt looks too stiff and BIG for her. I'll give Kristen this though: her hair and makeup were on-point. Kristen's date last night was Juliette Binoche (Binoche lost her Cesar!) and Binoche wore Balenciaga. The dress is cute enough, I just wish Binoche had done something different with her hair and worn different shoes.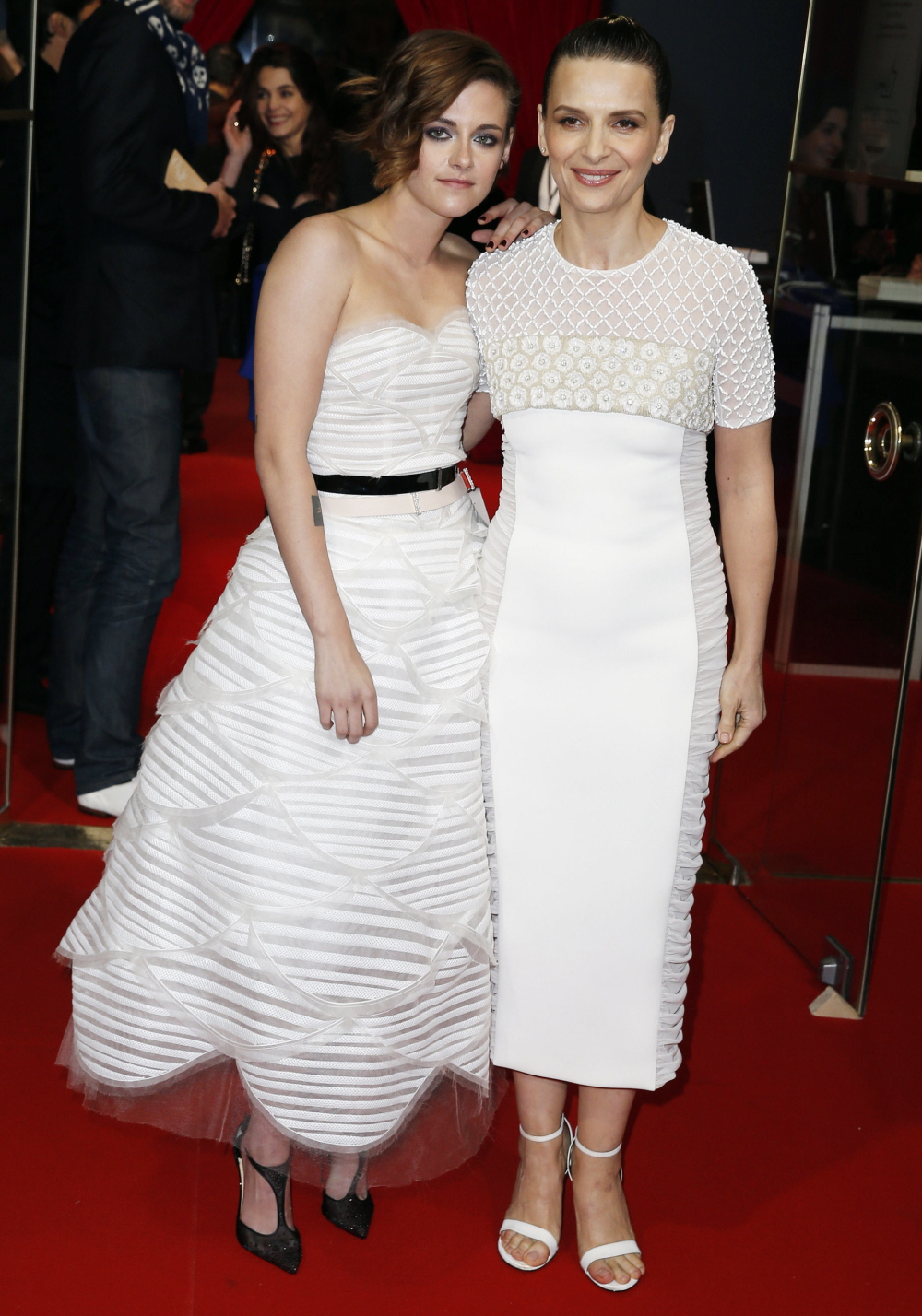 Also in attendance: Marion Cotillard and her lover/partner Guillaume Canet. Marion wore Dior. Consider this to be a preview of what she'll wear at the Oscars.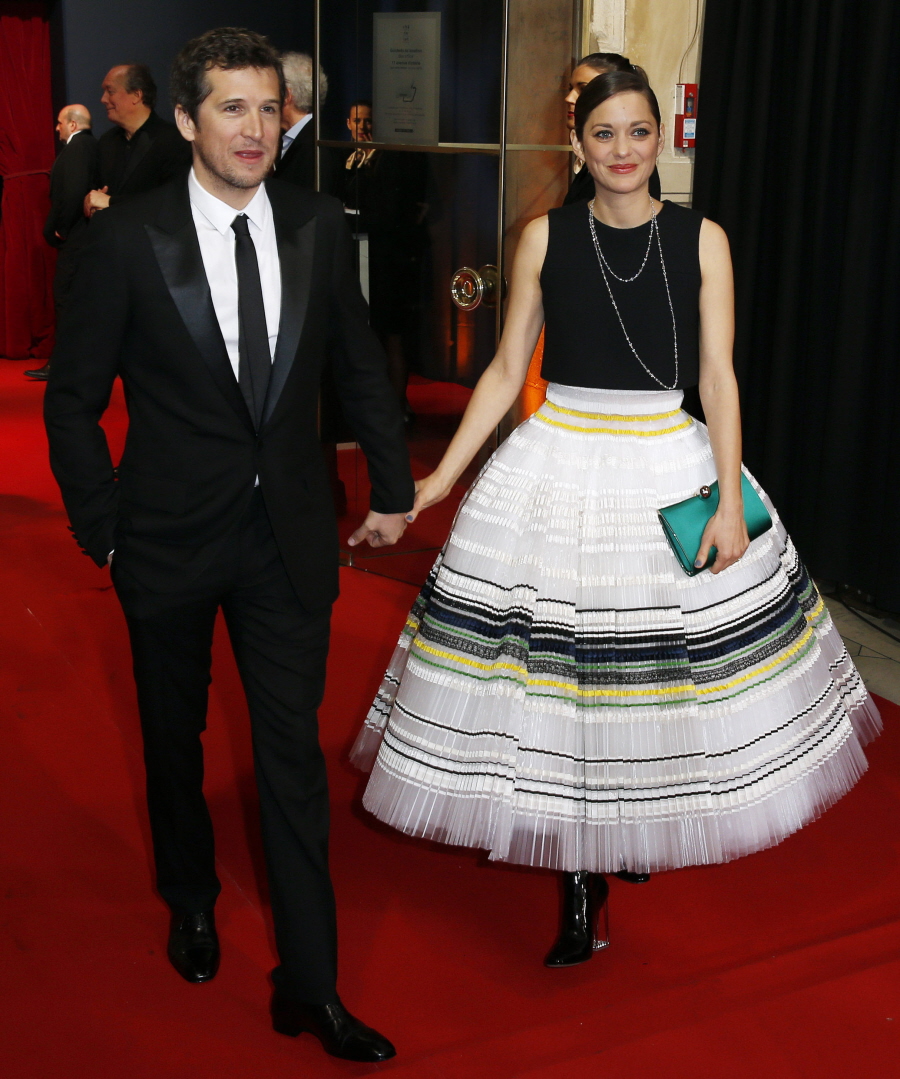 Charlize Theron and Sean Penn were also in attendance. Charlize also wore Dior (gown and blazer). Her gown is so much better than Marion's.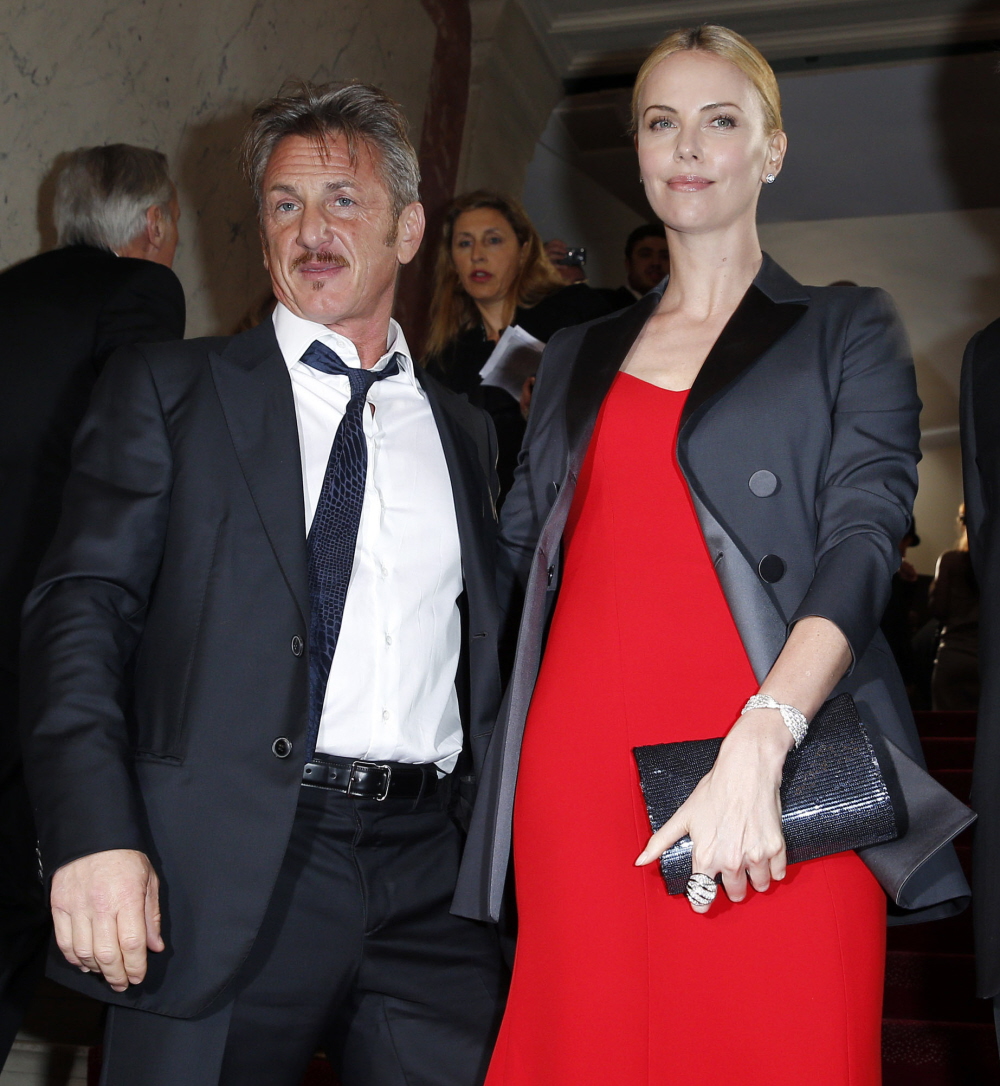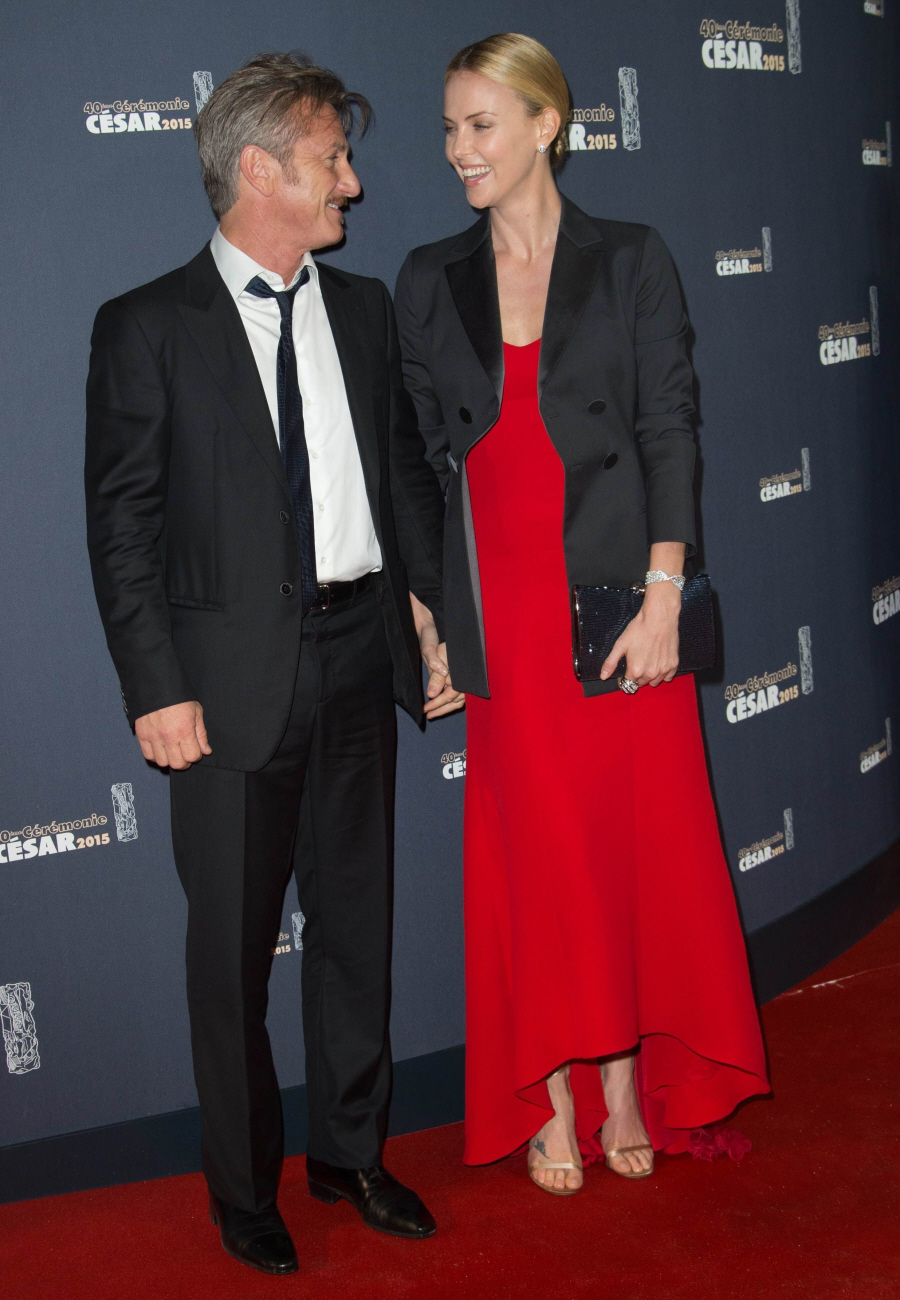 Photos courtesy of WENN, Fame/Flynet.