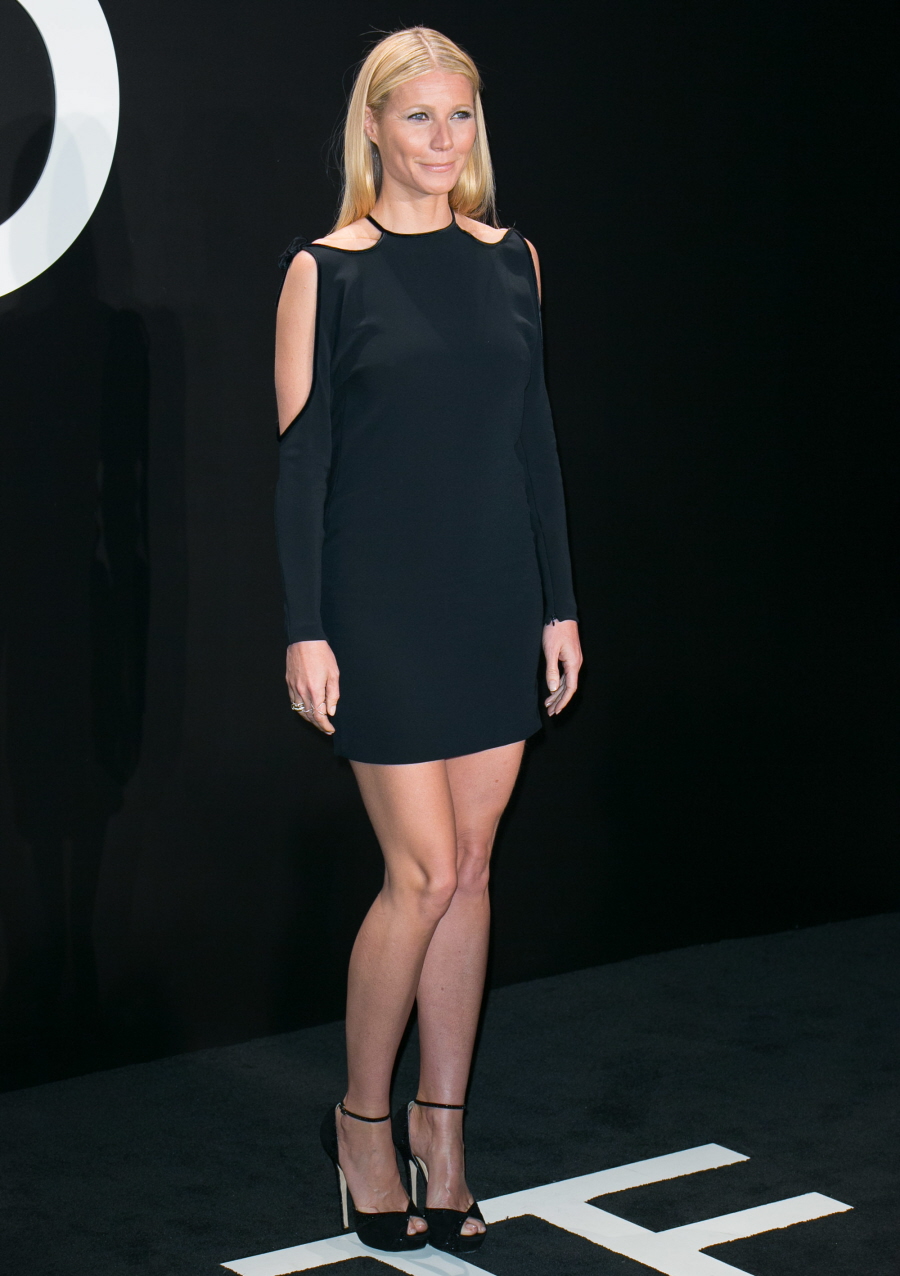 Pre-Oscar events are usually pretty well-attended, as stars from around the world descend on LA to get drunk and party ahead of the big show on Sunday. But I swear, I have never seen a more well-attended – by A-listers! – pre-Oscar event than last night's Tom Ford show in LA. Tom Ford called it a "presentation" of his Fall/Winter collection and all of the A-list ladies came out to support him. And of course Tom Ford dressed all of them. First up: Gwyneth Paltrow. What's going on with everything above the neck? It looks like she's having an allergic reaction to something. Is that bad makeup? I know it's bad hair – she needs to get out of her flat-ironed, center part rut. As for the dress, it's okay. It's a decent little cocktail dress. (PS… Goop is presenting at the Oscars!)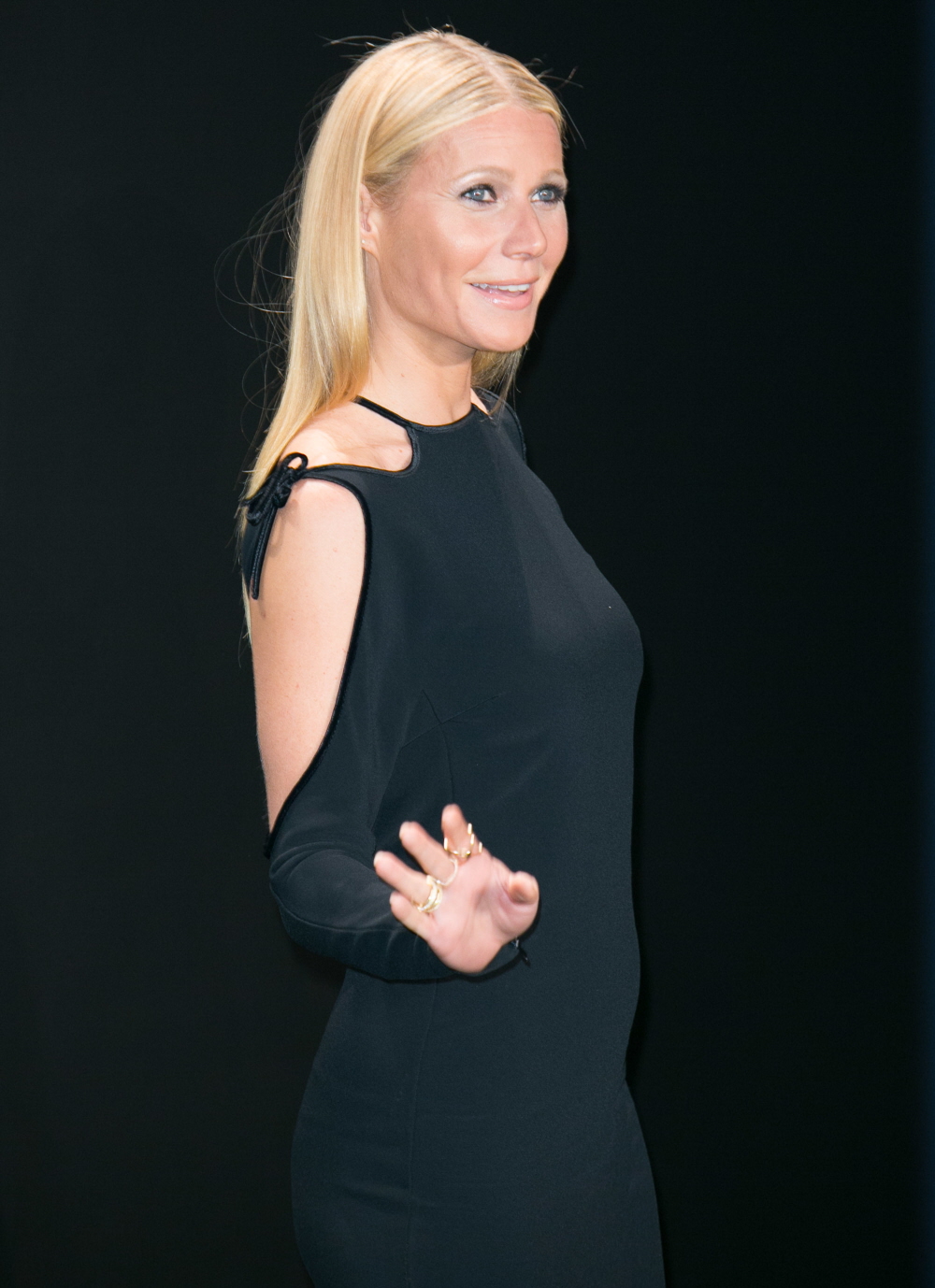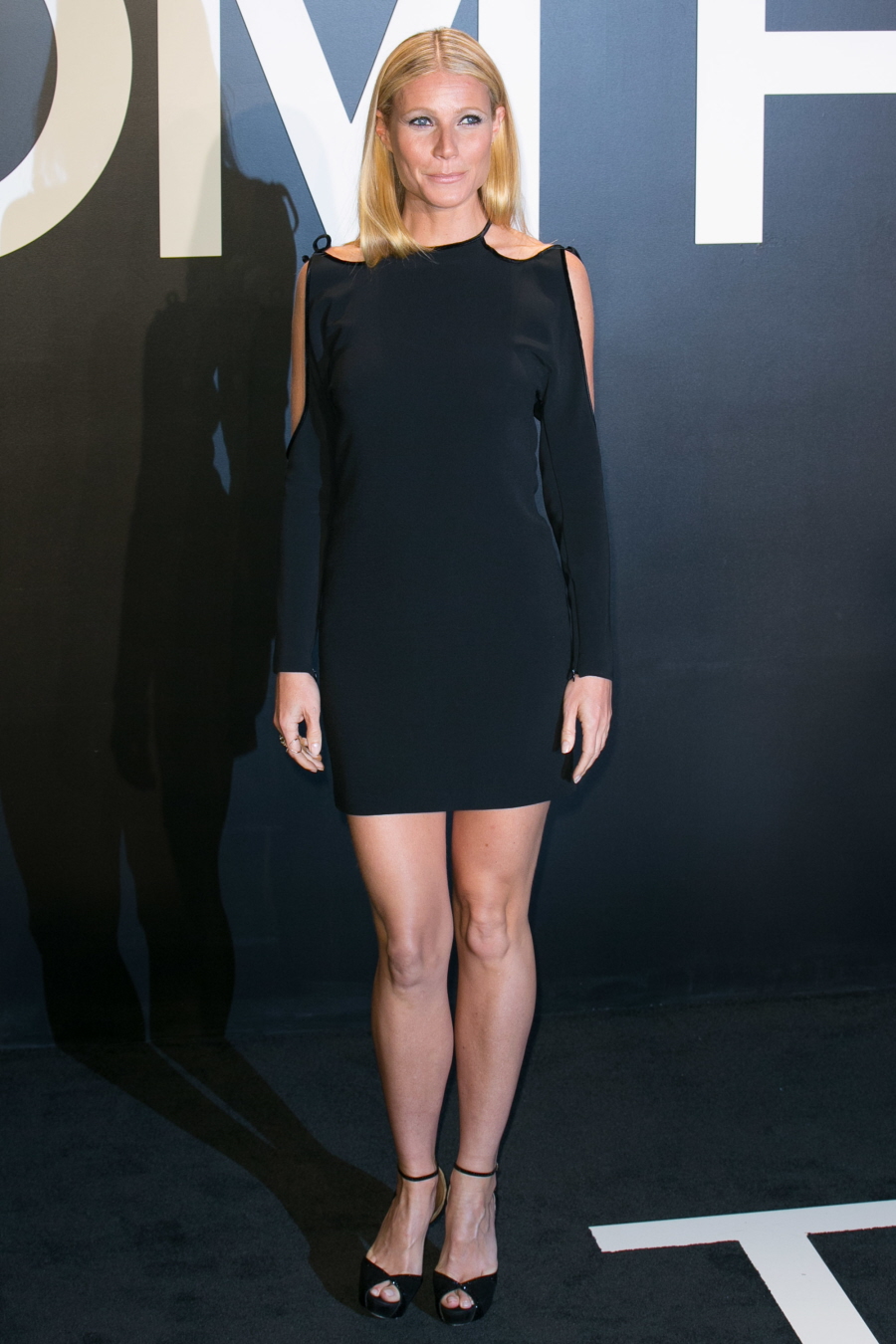 Jennifer Lopez was almost the headliner for this post because OMG BOOTS. At first I thought she was wearing grandma-style knee-high socks, mostly because my mind has been on socks lately because I'm on the East Coast Frozen Tundra. But these are boots. Terrible, terrible boots. The dress is not cute either.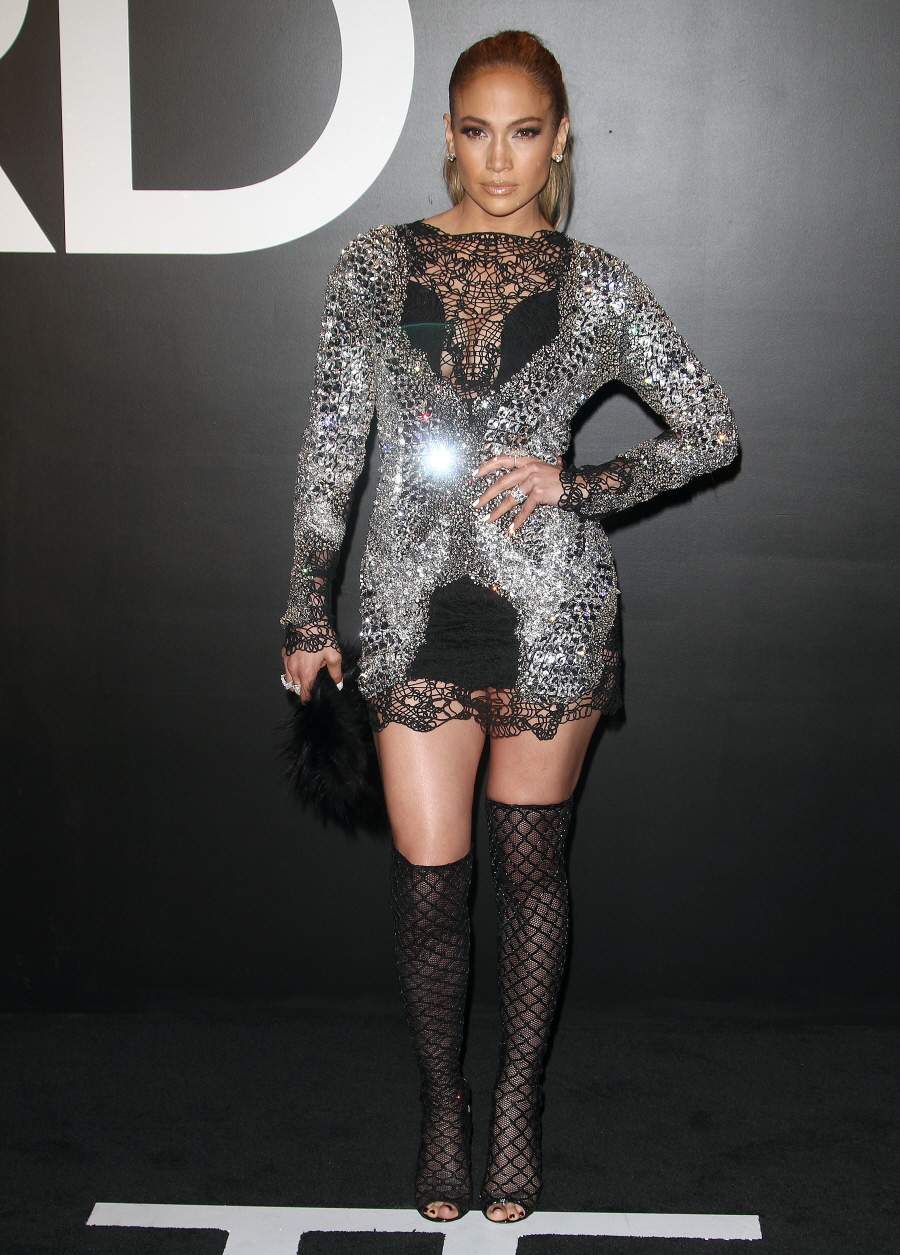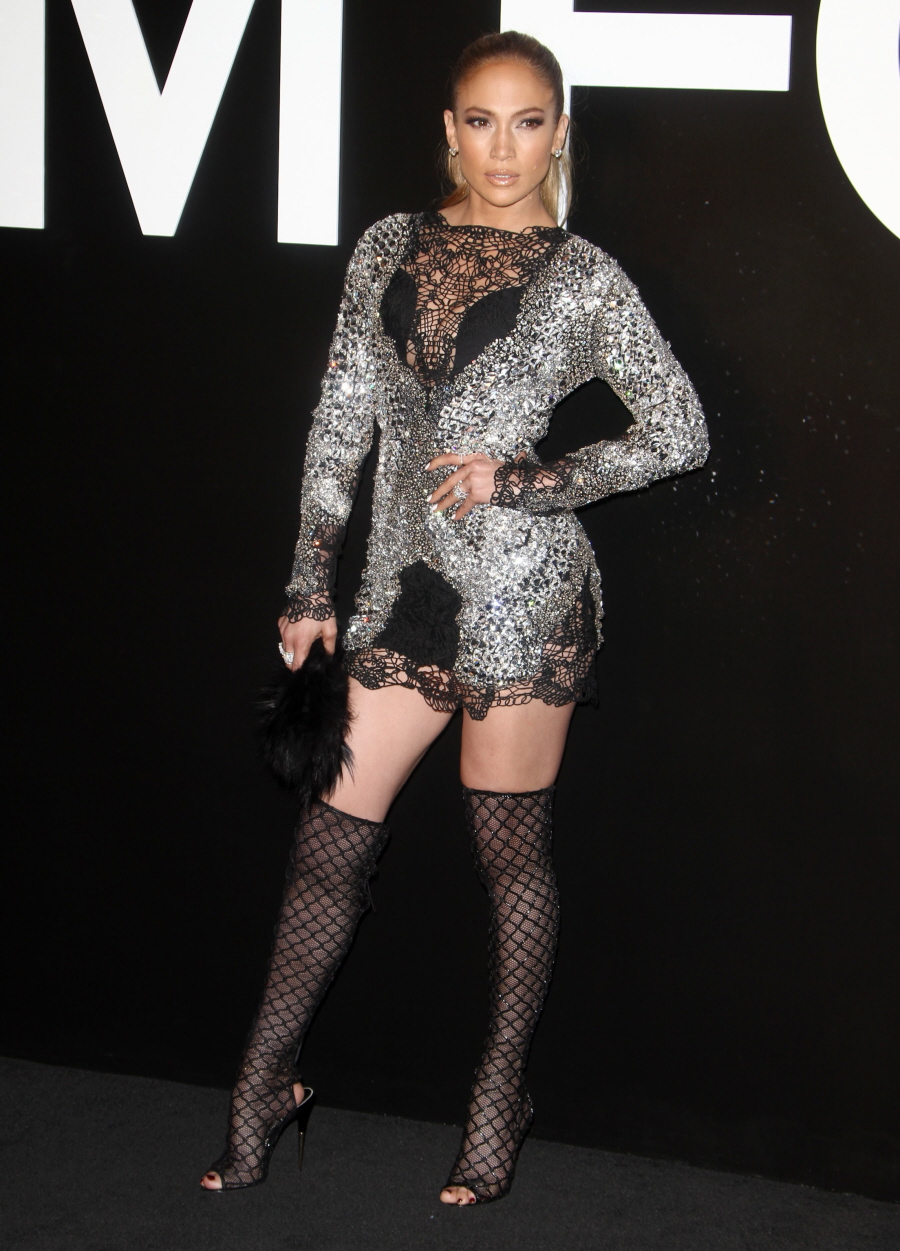 In close-ups, Emily Ratajkowski's lips are too much. But in full-length shots, she looks pretty hot. I'm not in love with this dress but she wears it well. I think the zebra print would be hotter without the lace, you know?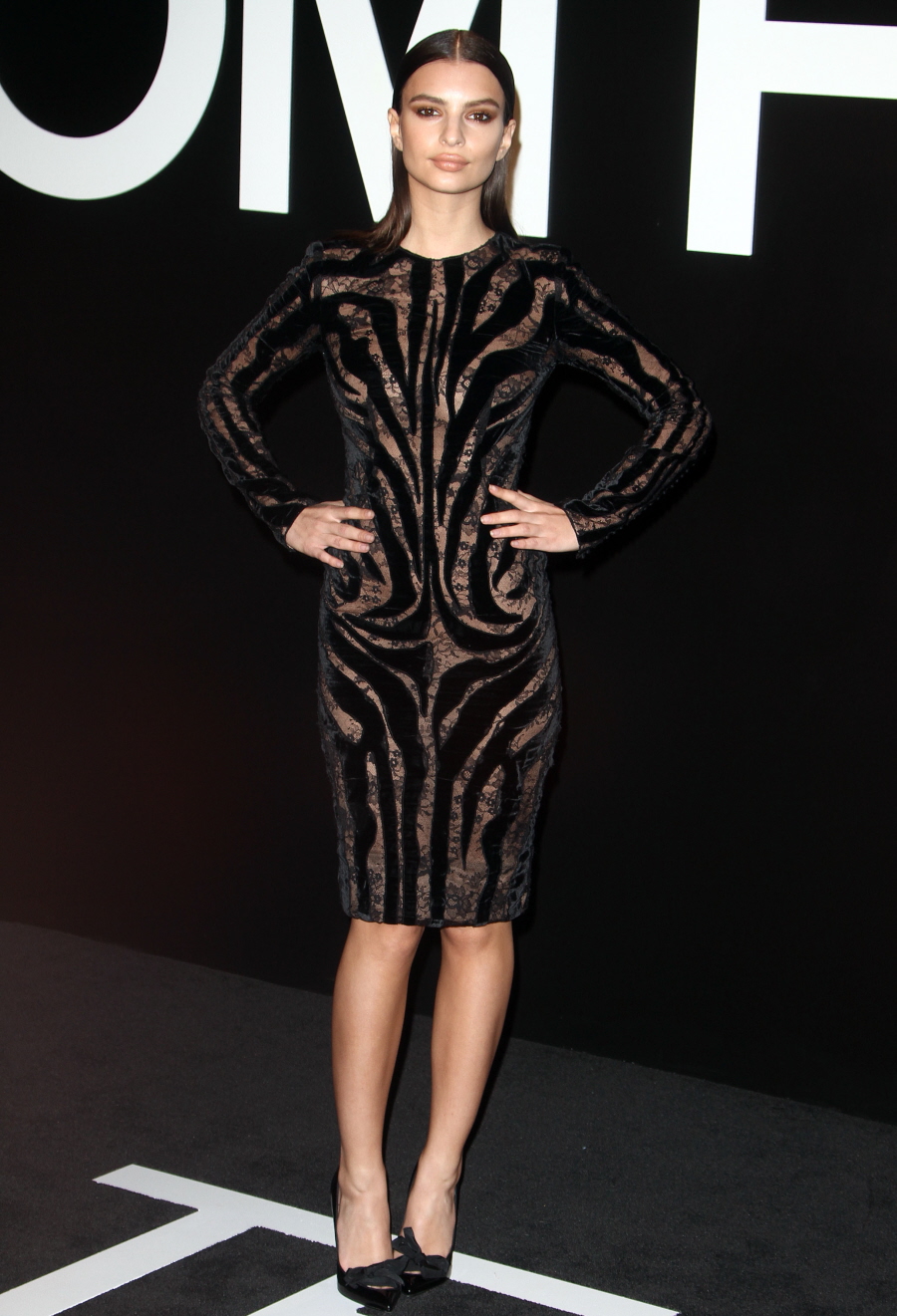 Naomi Campbell… ugh. Do you guys know that I'm not a fan of the one-sleeve thing? I have a general aversion to asymmetry in general, but one of the worst design tricks, in my mind, is to do one long sleeve and leave the other one completely bare. This dress looks surprisingly sloppy, right?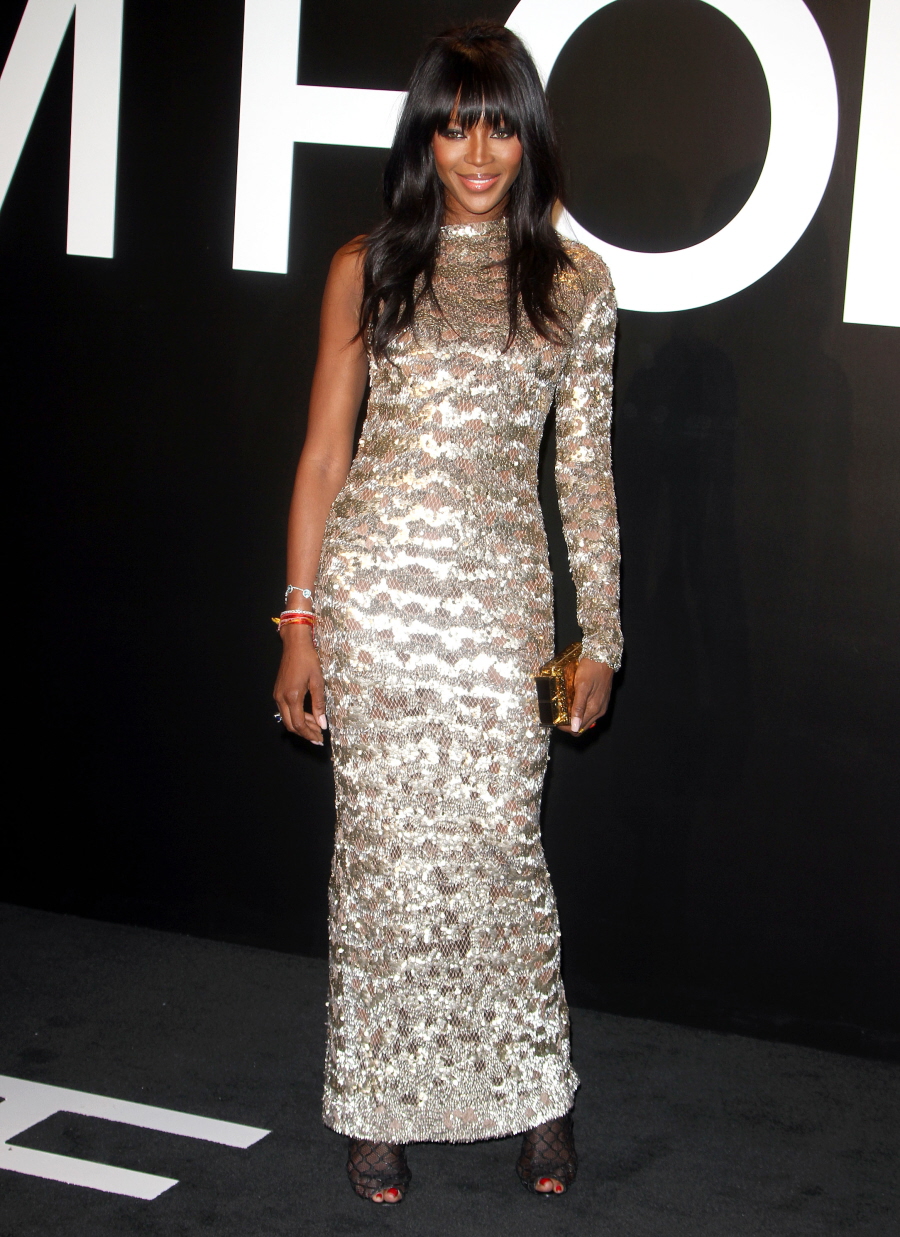 My biggest fear right now is that Julianne Moore is going to wear a custom-made Tom Ford gown to the Oscars and it's going to be a total disaster. But… her outfit here is pretty cute? I would have liked it more if it had been a green one-piece, but I don't hate this at all.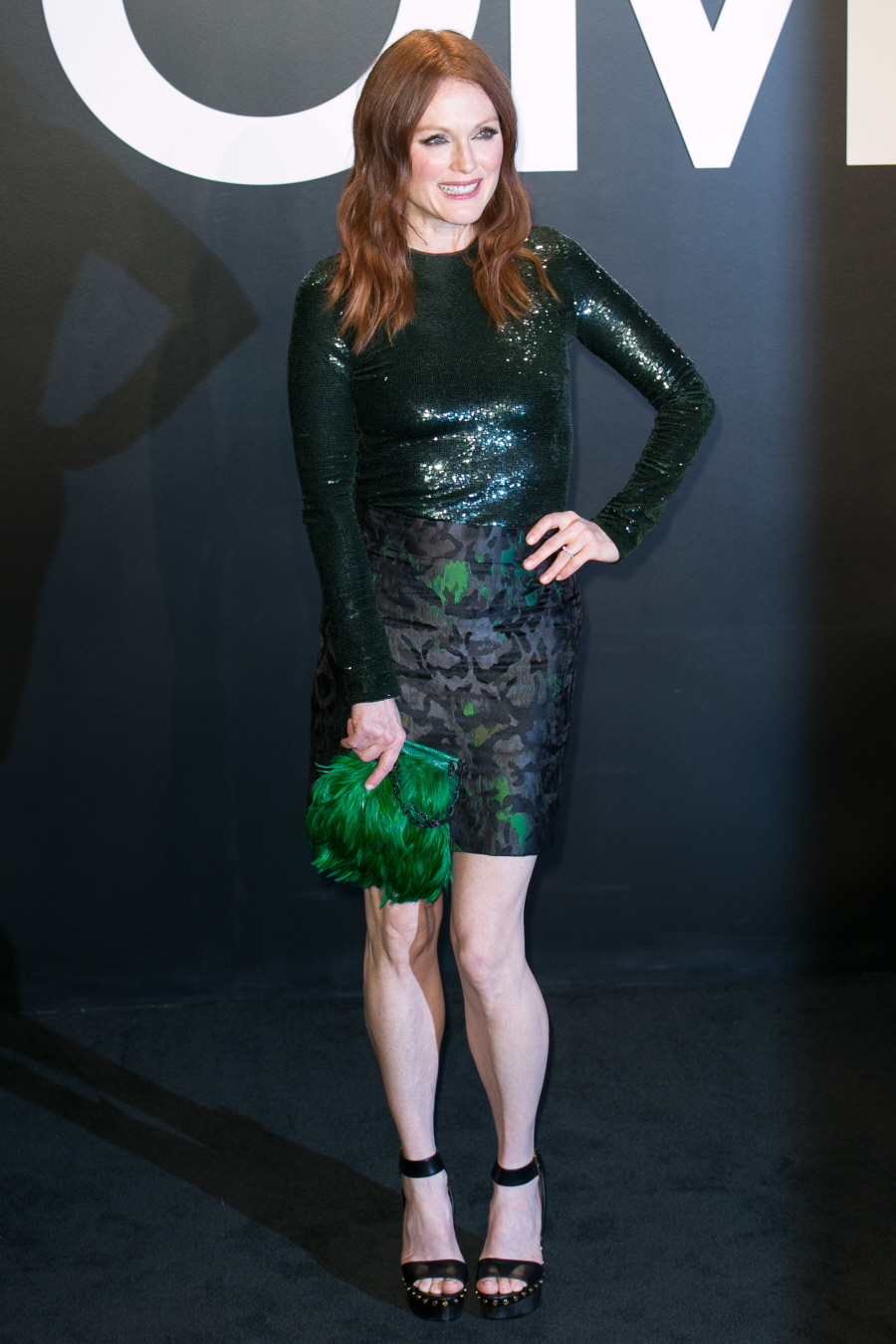 Dylan Penn is kind of snooze here. If you're a would-be Fashion Girl looking to make an impact at what turns out to be the biggest fashion show in LA, don't wear a blah little dress.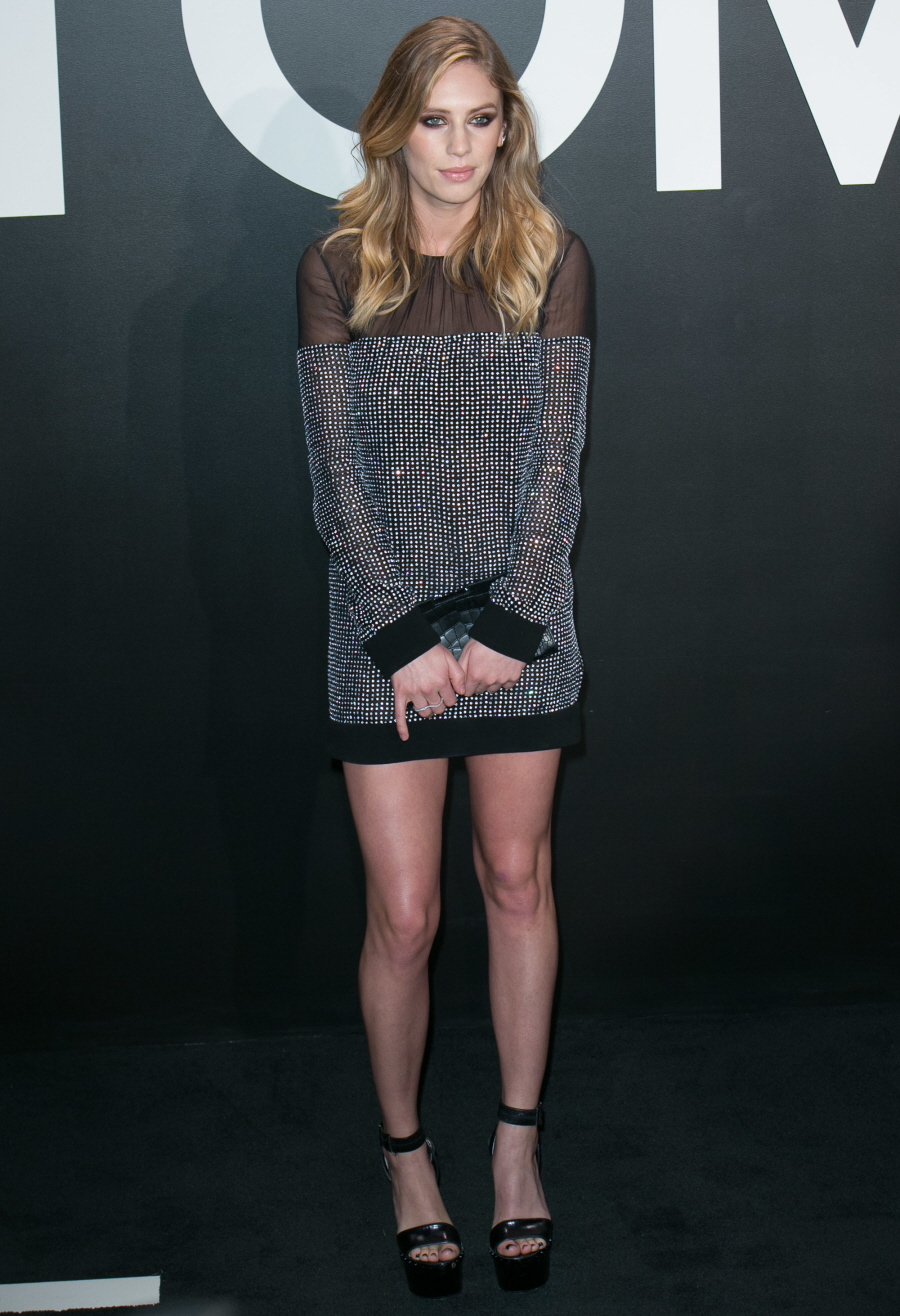 Photos courtesy of Fame/Flynet and WENN.