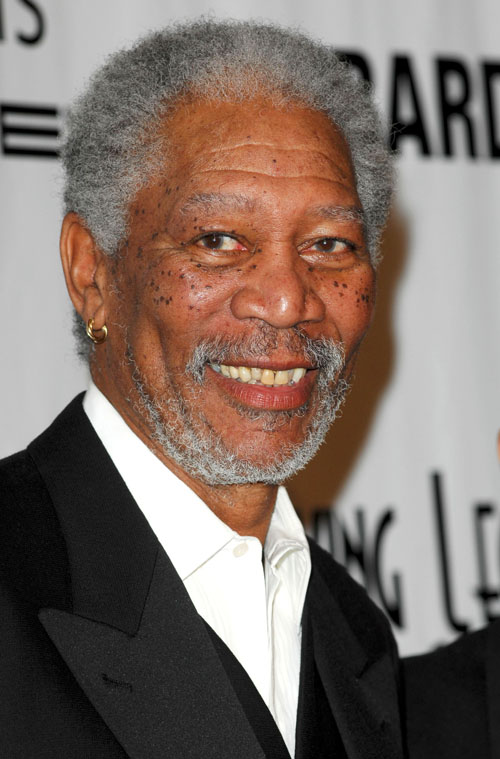 Poor Morgan Freeman. First, he was in a serious car crash last year that injured him and his passenger. Now that passenger is suing him for negligence. Then, his wife of 24 years filed for divorce and stands to win a substantial alimony settlement. His new Broadway play, "The Country Girl," is getting terrible reviews. And finally, sources say that Freeman's long time mistress- the reason his marriage imploded – has also dumped him. Okay – maybe I don't feel that sorry for him on that last one.
Morgan Freeman has been dumped by the mistress who broke up his marriage, The Enquirer has learned exclusively.

For four years, the 71-year-old star has been romantically involved with divorced former school-teacher Mary Joyce Hays, 60. Friends of the couple say they were headed for marriage after Morgan's divorce was final, and Mary Joyce occasionally sported an engagement ring.

But they split up recently while Morgan was in New York performing on stage in "The Country Girl," revealed a source close to the pair.

"Mary Joyce told me, 'I broke up with Morgan. It's definitely over.'"

Myrna Colley-Lee, Morgan's wife of 24 years, filed for divorce last year after being separated from him since December of 2007.

But Mary Joyce insists that Morgan and Myrna had been living separate lives for a lot longer – at least 20 years, according to the close source.

"Mary Joyce told me, 'I don't think Myrna thought I was much of a threat. But she didn't think it would turn into love.'"

The source said that Mary Joyce left Morgan because the actor no longer loved her, and she said: "He tried to push me away."
[From The National Enquirer print version, March 23, 2009]
I really don't understand why a man would choose to live in a sham of a marriage for 20 years while keeping a mistress on the side. I suppose he was worried about having to give up a chunk of his money, and that fear seems to be justified. But he probably has a lot more money to lose now than he did 20 years ago. Why not call it a day, get divorced and move on instead of going through the motions for 20 years? Life's too short. Maybe his mistress dumping him and this lawsuit by another woman who is adamant that she isn't his mistress are some sort of karmic retribution for the choice he made. But you know, for a 70 year old man, he sure is a player!