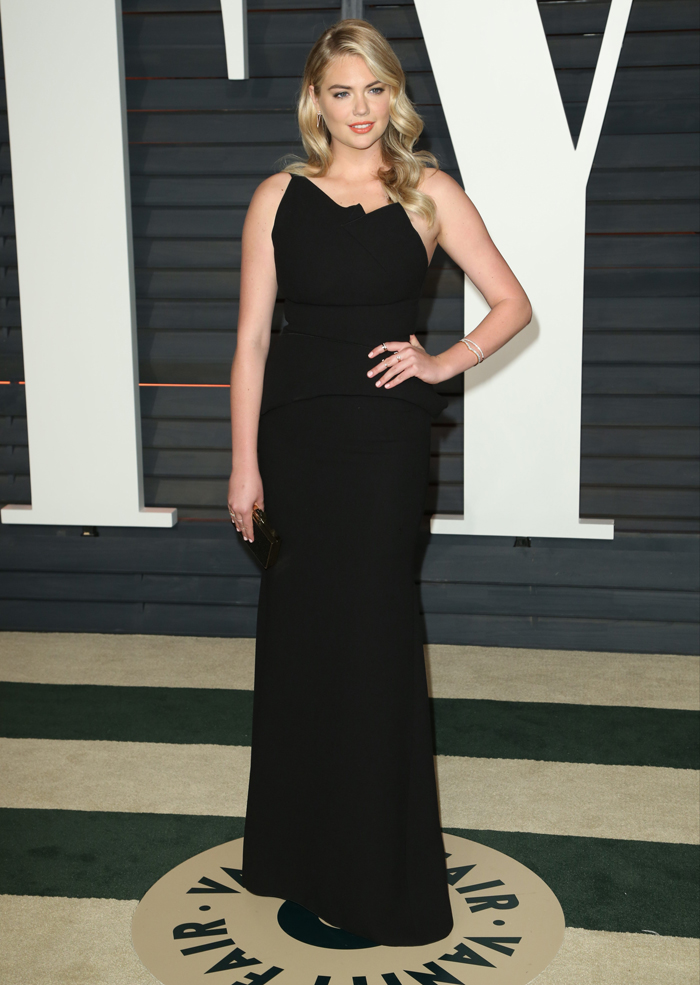 Kate Upton skipped the Oscar parties last year, but she's back with a little black dress that was beautiful but understated. I understand her desire to dress down when hob-nobbing with Hollywood types. Kate's known for her body, but she wants to be taken seriously too. She wants more acting roles that don't involve jogging in a bikini. She's carrying a Salvatore Ferragamo clutch.
Rosie Huntington-Whitely doesn't mind playing up the va-voom factor. Her acting career started before Kate's but hasn't gone anywhere. Rosie wore a vampy Alexandre Vauthier couture gown with plenty of side cutouts and dramatic sequins. The dress looks like it's made of liquid.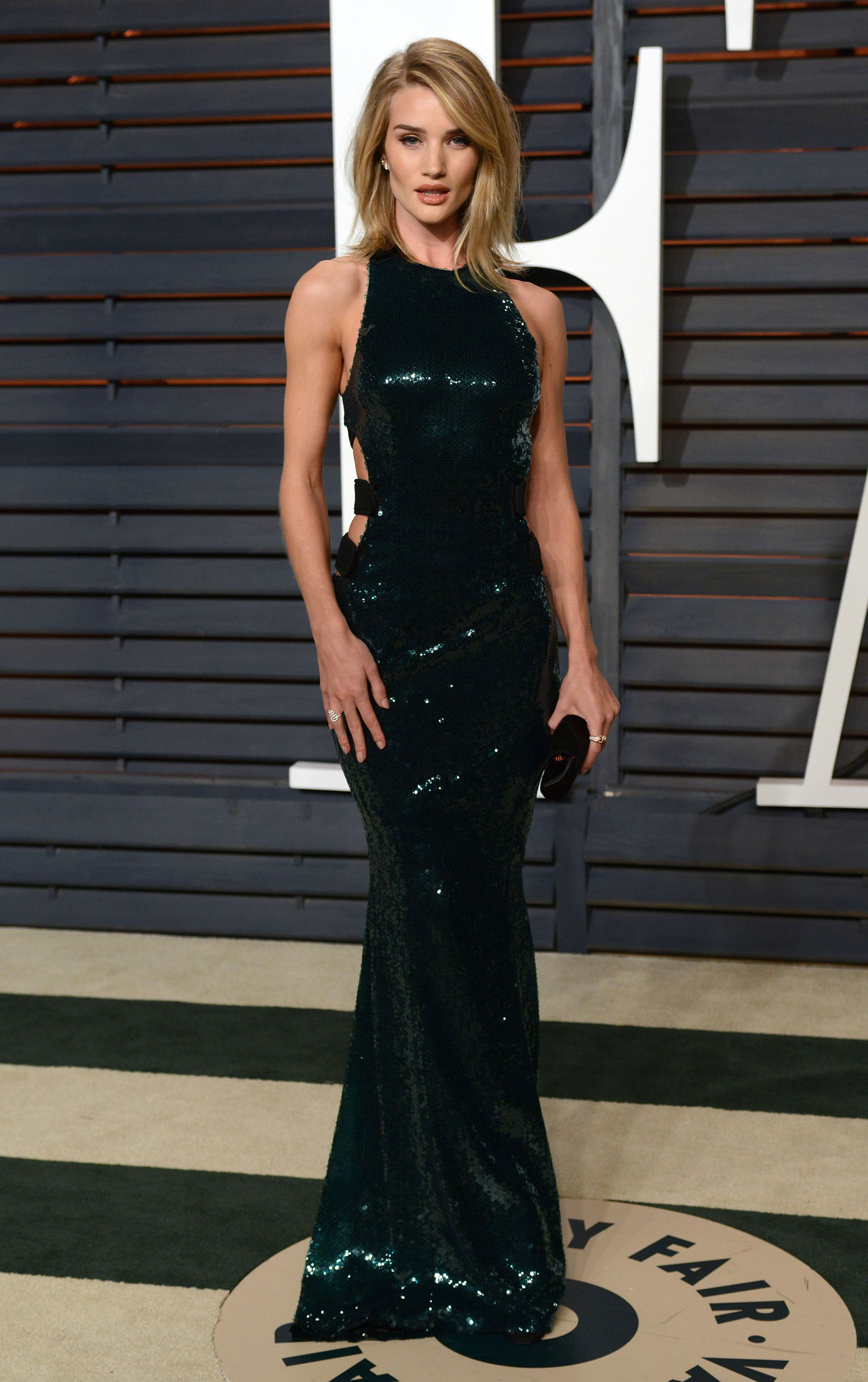 Brooklyn Decker wore an out-of-place white satin gown, which is an odd choice and very bridal. Actually, this is a more mature version of my elementary school choir dress.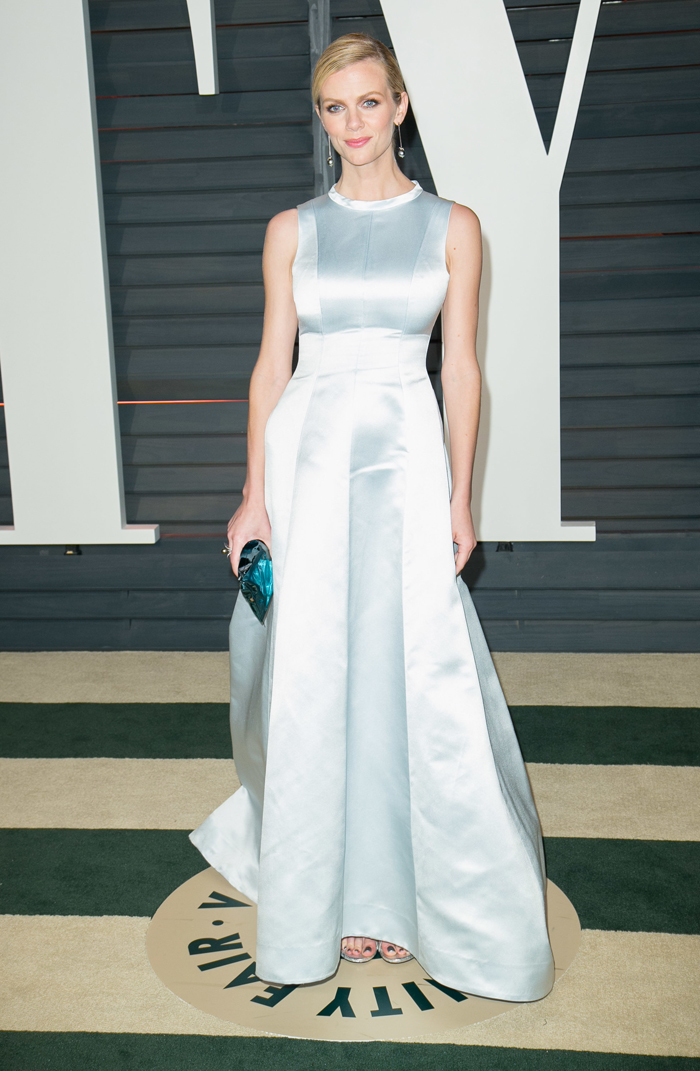 Leslie Mann did mother-of-the-bride with a white Armani pantsuit. That's not a knock against her age. I'm speaking only to the outfit.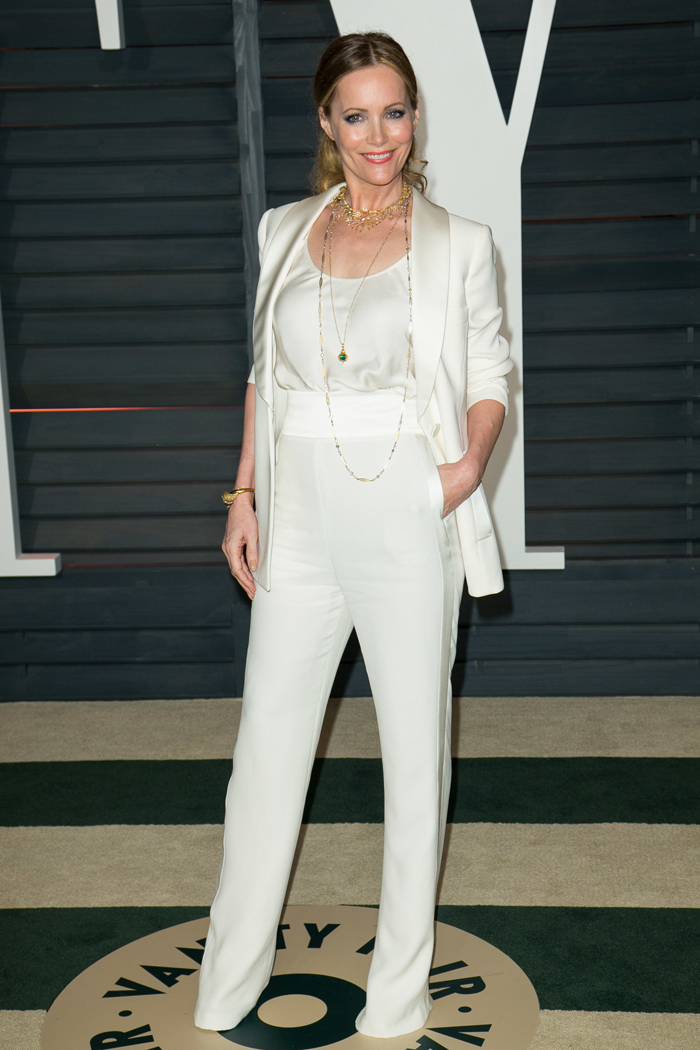 Selena Gomez looks half asleep in Louis Vuitton. Poor thing got bored by her own dress. I'm just happy she's not pulling the Lolita look.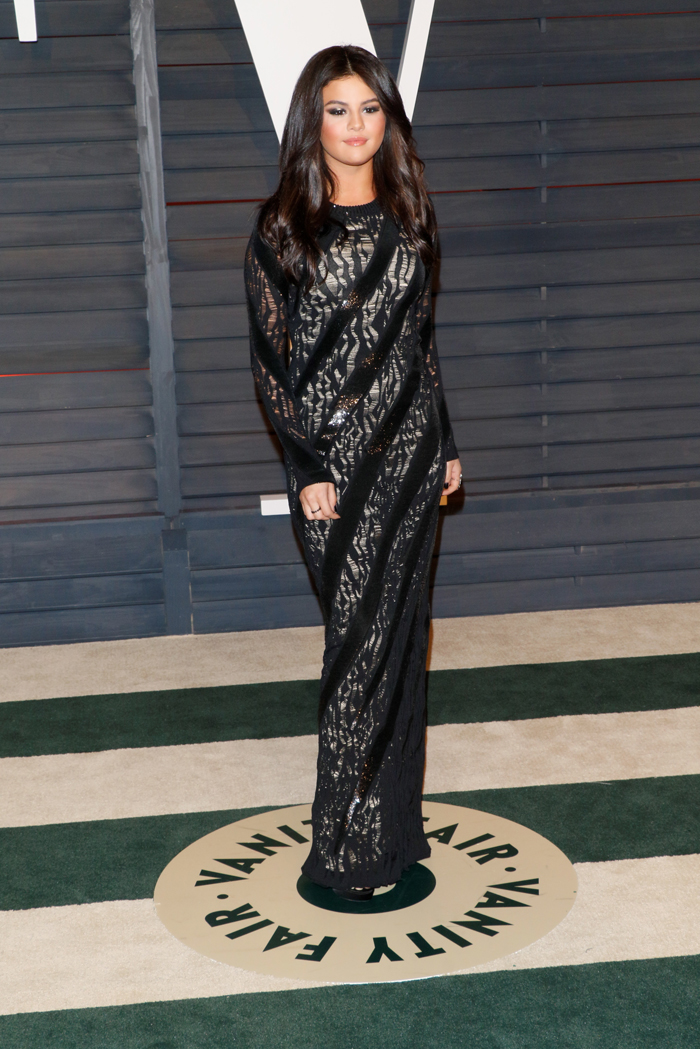 Photos courtesy of Fame/Flynet & WENN