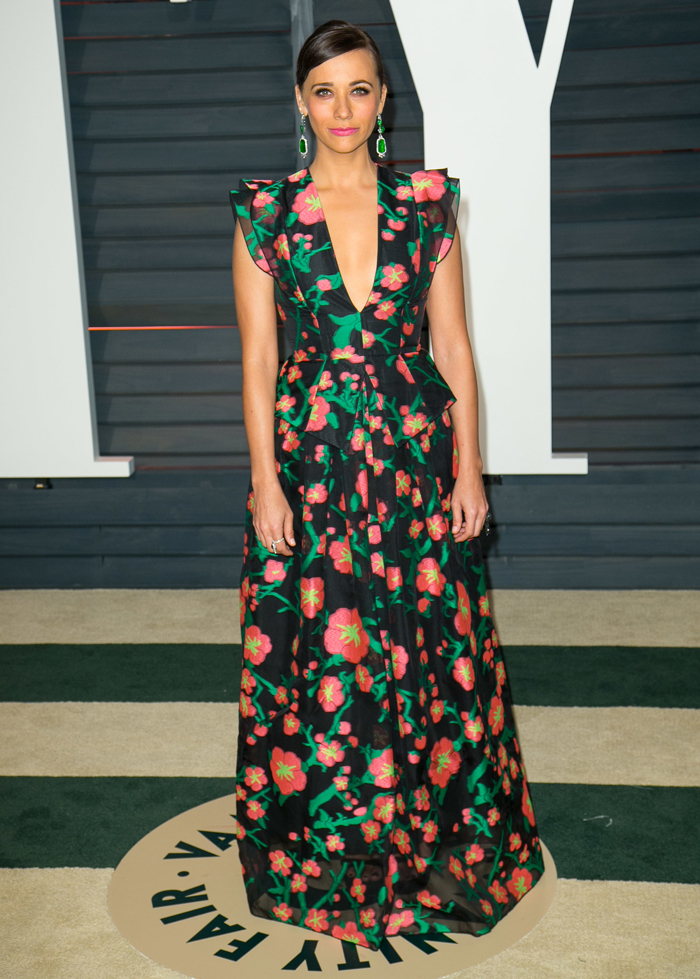 Rashida Jones attended the Vanity Fair Oscar party in a printed Andrew Gn dress. Rashida's style isn't for everyone, but it's really grown on me. The plunging neckline is a little more risque than we're used to seeing from her. She's styled this dress well with a sleek updo and opulent emerald earrings. This print is loud and brash, but I'm so ready for spring. Aren't you?
Suki Waterhouse looked like she'd rather be anywhere else. Her gown is Burberry. If you look past the deep-v neckline, the dress is quite princessy with a full skirt and slight train. This dress is terribly wrinkled. Did she do that on purpose?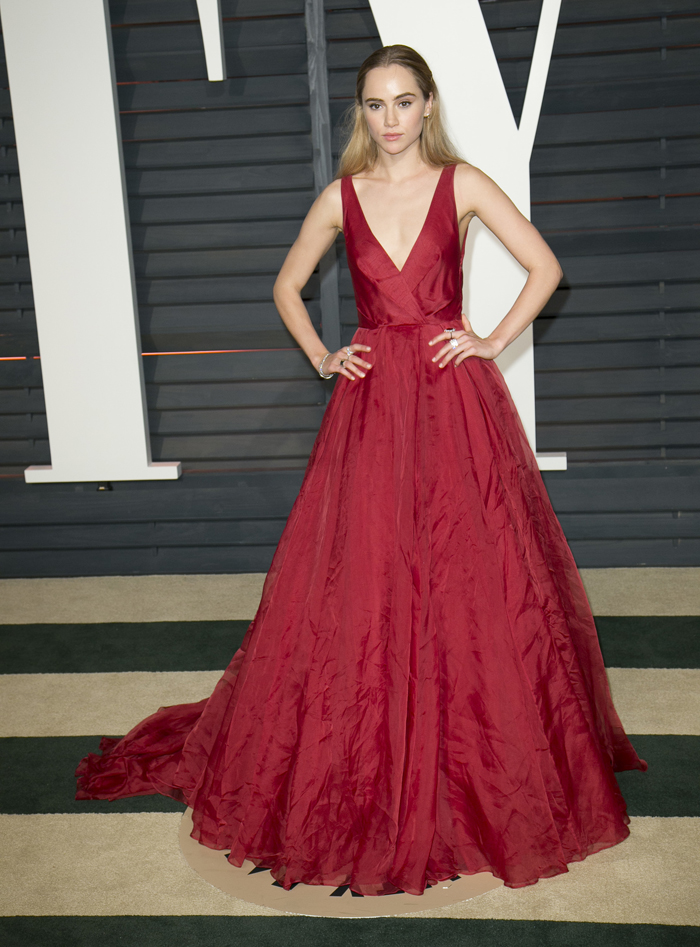 Jennifer Hudson looked perfect in this black Lorena Sarbu dress. I like it better than what she wore to the ceremony.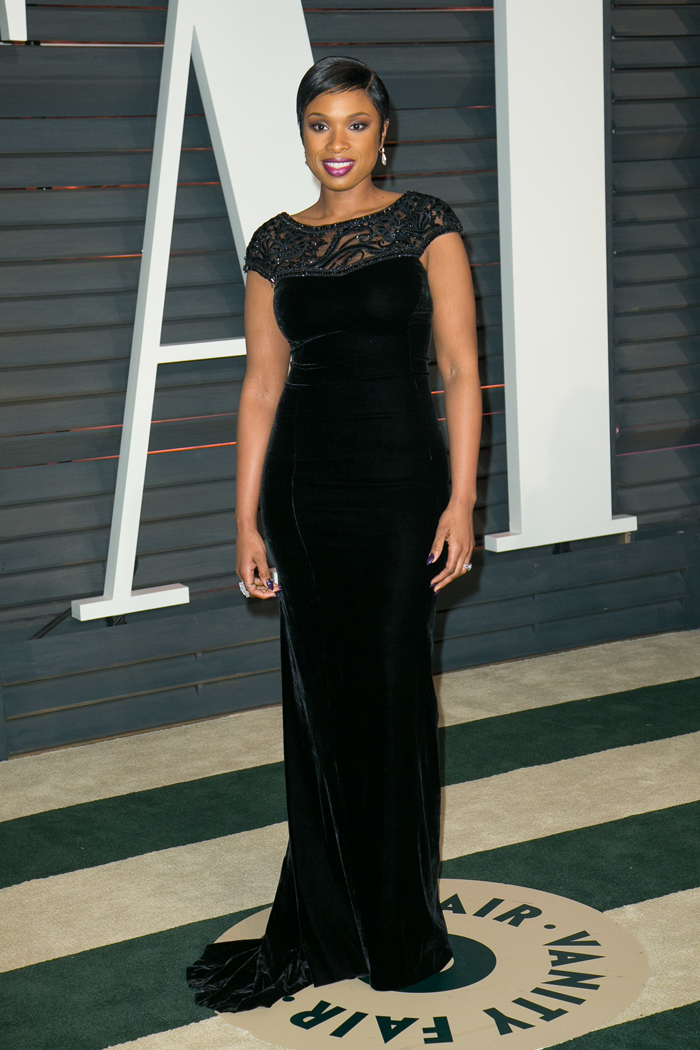 Michelle Monaghan wore a wine-colored, satin Monique Lhuillier gown that perfectly illustrates why cutouts are overdone this season.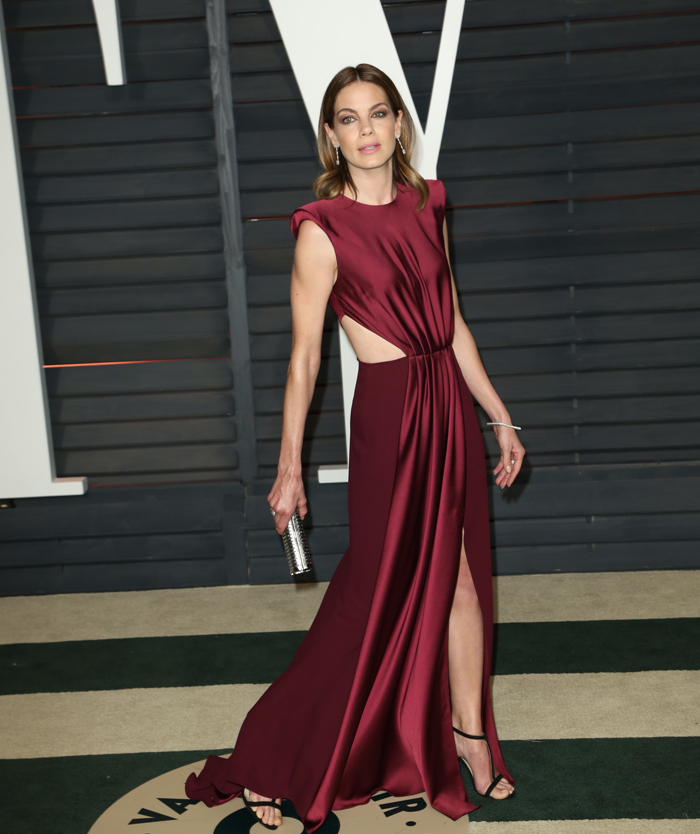 Olivia Munn reportedly had quite the ordeal finding a dress for this party. She's crazy about halter necklines lately, and this is some fug velvet madness.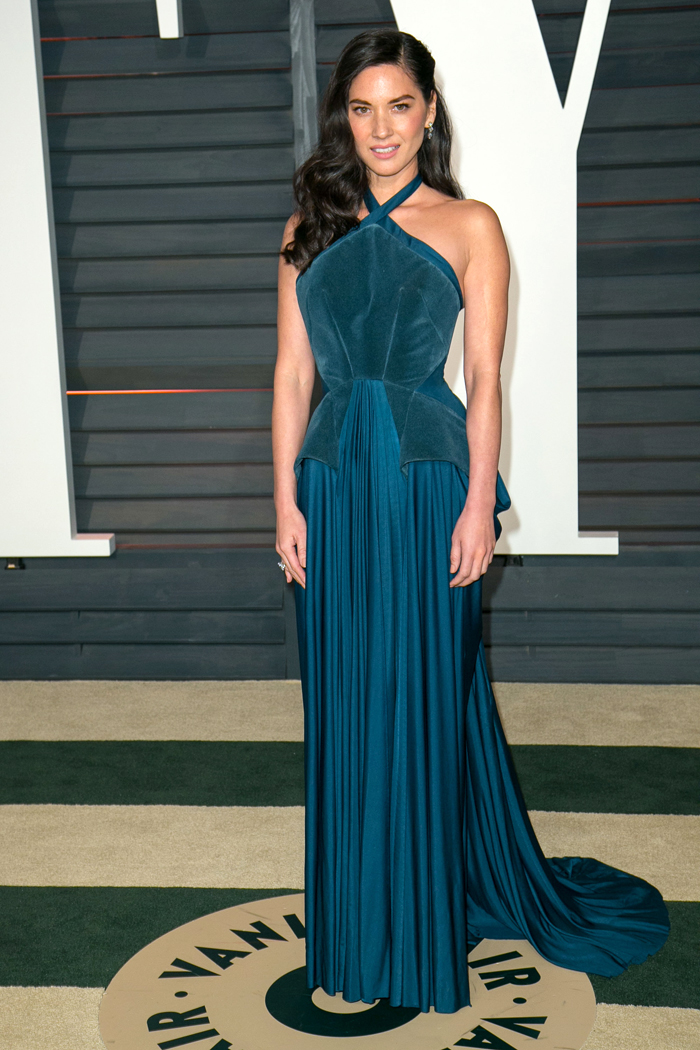 My favorite Scientologist, Juliette Lewis, went heavy on the sheer theme in Stella Nolasco with yellow overlay and a mullet. Her hair looks fantastic.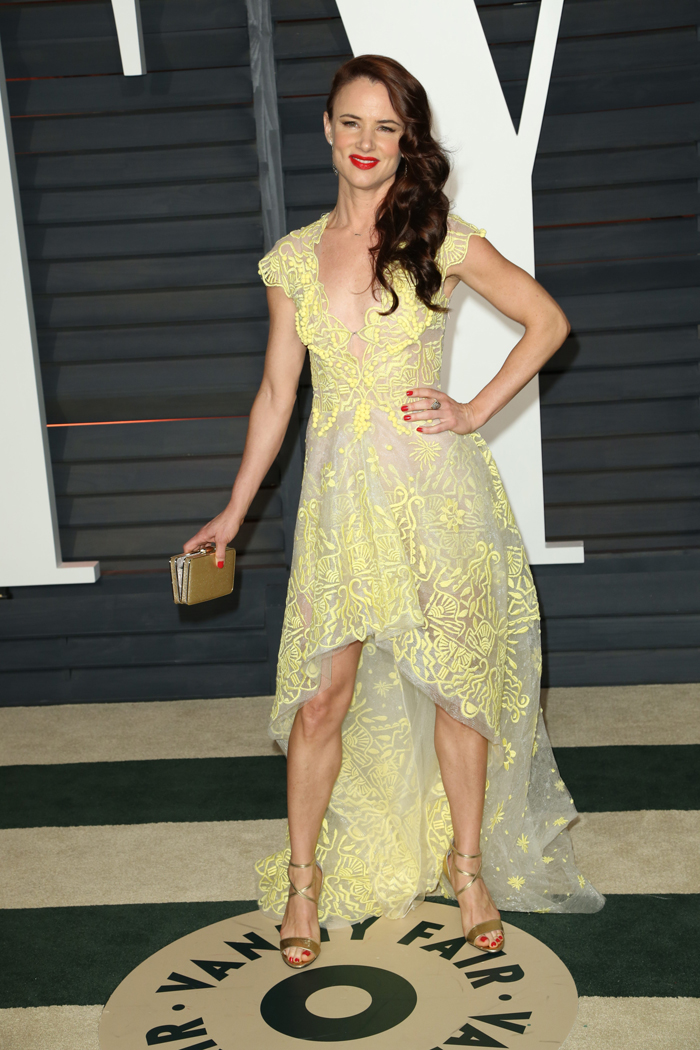 Isla Fisher gets a pass for this flowery blue print because she's pregnant. The print should've covered the entire dress instead of leaving a white stripe down the middle.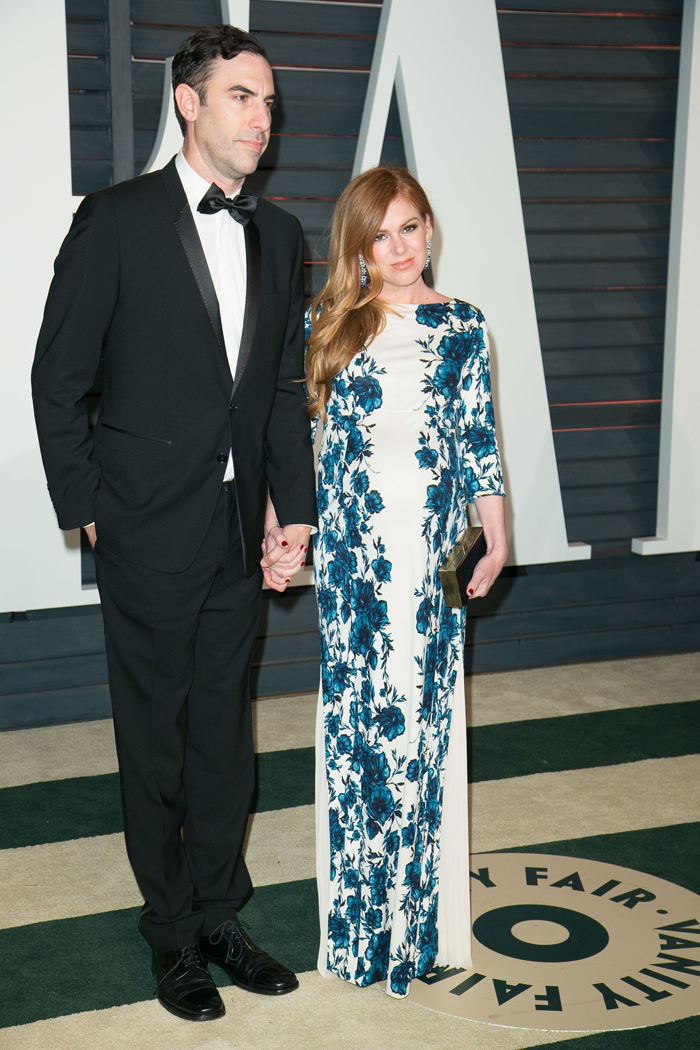 Patrick Stewart and Sunny Ozell both wore suits last night. His is more flattering than hers. Gotta match those blacks.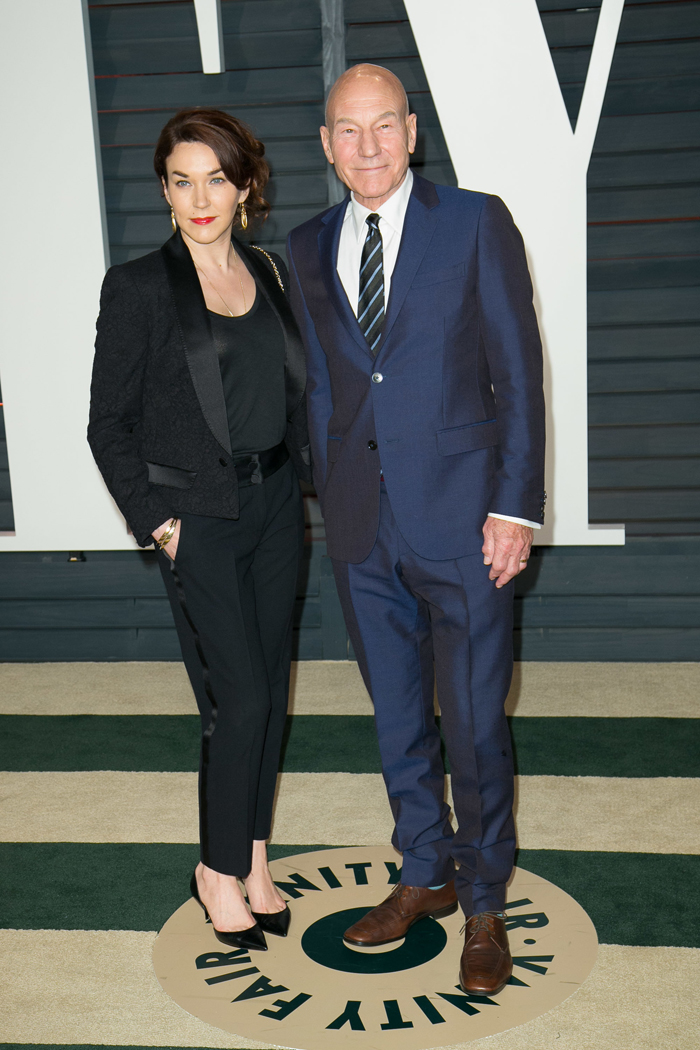 Photos courtesy of WENN