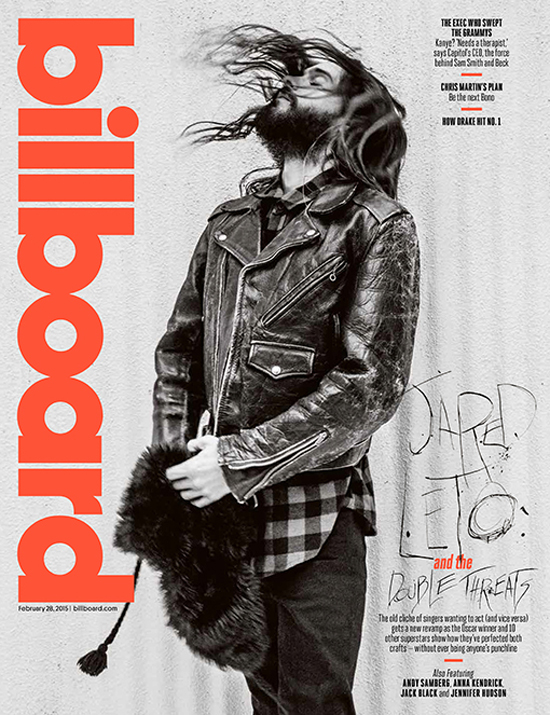 This new Billboard interview with Jared Leto came out on Friday, but Oscar fever took over. Jared revealed to the magazine his new weight-gain initiative for Suicide Squad. No one was too interested when Jared Leto was tipped to play the Joker or when the official news dropped. But the issue of actors gaining and losing weight for roles is slightly more interesting.
Jared is second to Christian Bale in deciding to gain or lose weight for a role. Leto gained 60 pounds for 2007′s Chapter 27 (for the role of John Lennon's assassin) and previously wasted away for 2002′s Requiem for a Dream (he played a junkie). He also lost a great deal of weight to play a transgender AIDS patient in Dallas Buyers Club (and snagged his first Oscar). Now Jared is furiously stuffing his face with vegan tacos in front of journos to dish about bulking up for the Joker. Let's talk details:
His current weight gain plan: "Do you mind if I eat a little? I'm trying to gain a lot of weight. It means I have to eat every couple of hours — and I'm terrible at eating a lot."

On weight fluctuations for roles: "It can be an incredibly rewarding, but also destructive, thing to do. Your body changes forever, and I always try to talk people out of it."

On his work ethic: "I'm terminally dissatisfied. That's probably part of being an artist."

His mantra: "No one has to give you permission to make music or make art."

He makes his money from music: "I've been onstage more hours than I've been in front of a camera. I've never made money from films. It's a challenge to make money from music these days — that's one of the reasons I've been really entrepreneurial."

Why he's playing the Joker: "The opportunity to take on this nearly Shakespearean character — that's what graphic novels and comic books are becoming, right? This beautiful disaster of a character — what a big challenge."x
[From Billboard]
Trust me, a vegan diet can be a fattening one. Do you find it strange that Jared pays lipservice to how unhealthy it is to gain or lose weight for a role? He's still doing it. God only knows why. It's not like he's Oscar hungry anymore, or he shouldn't be. Heath Ledger posthumously won best supporting actor for playing the Joker in The Dark Knight. Does Jared see himself scoring the same honors? Who knows. What's clear is that he's still really thin, so he's got a lot of eating to do.
P.S. What's up with Jared's photobombing obsession lately?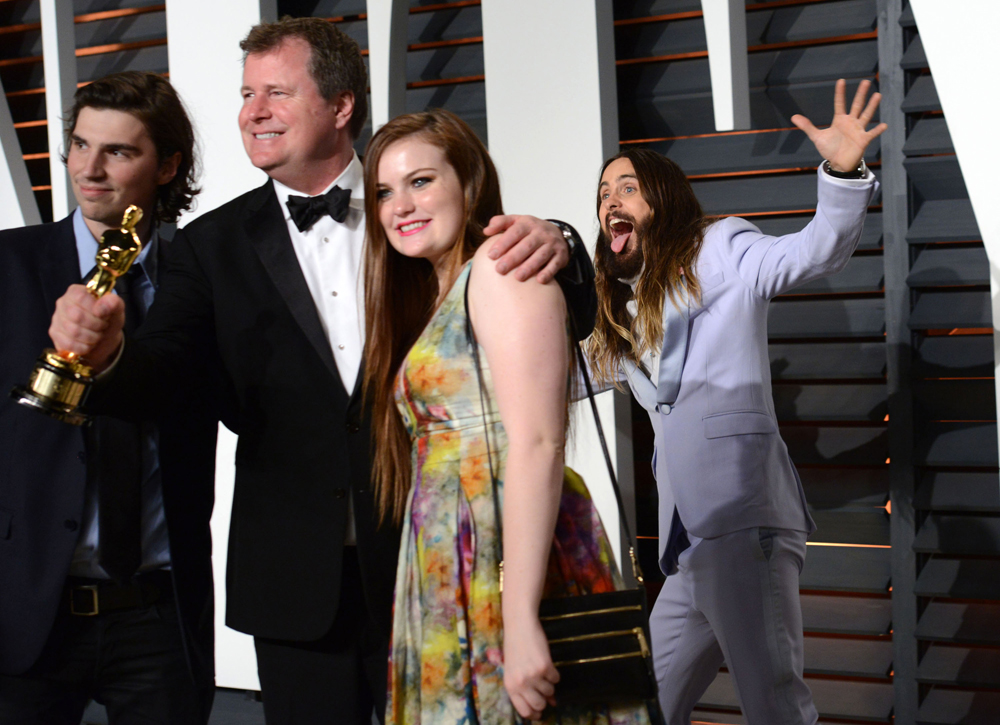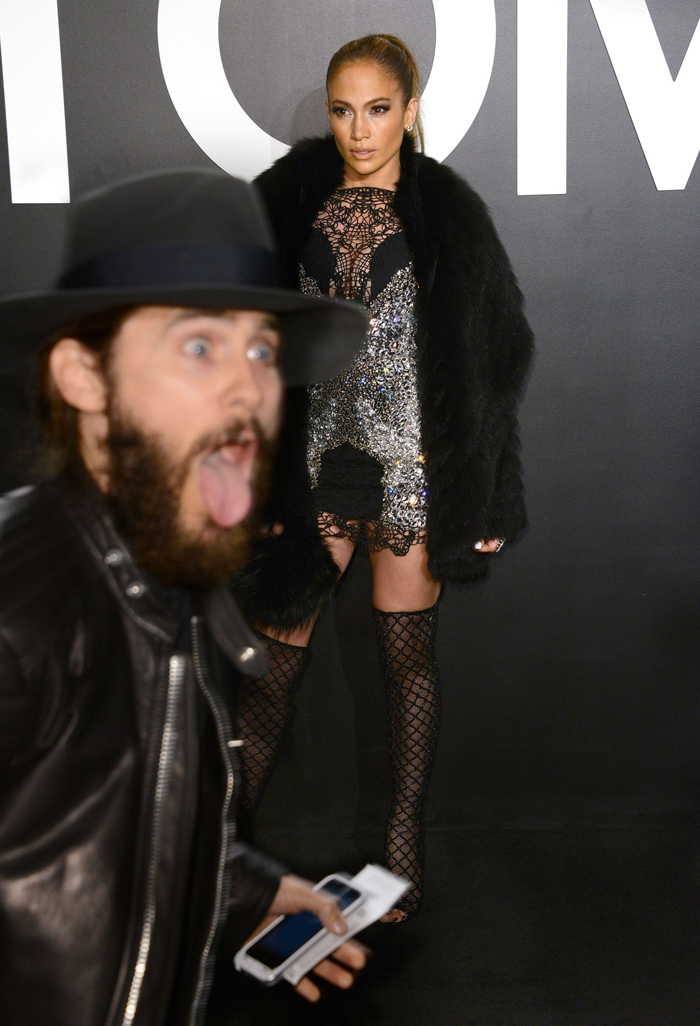 Photos courtesy of Fame/Flynet & Billboard