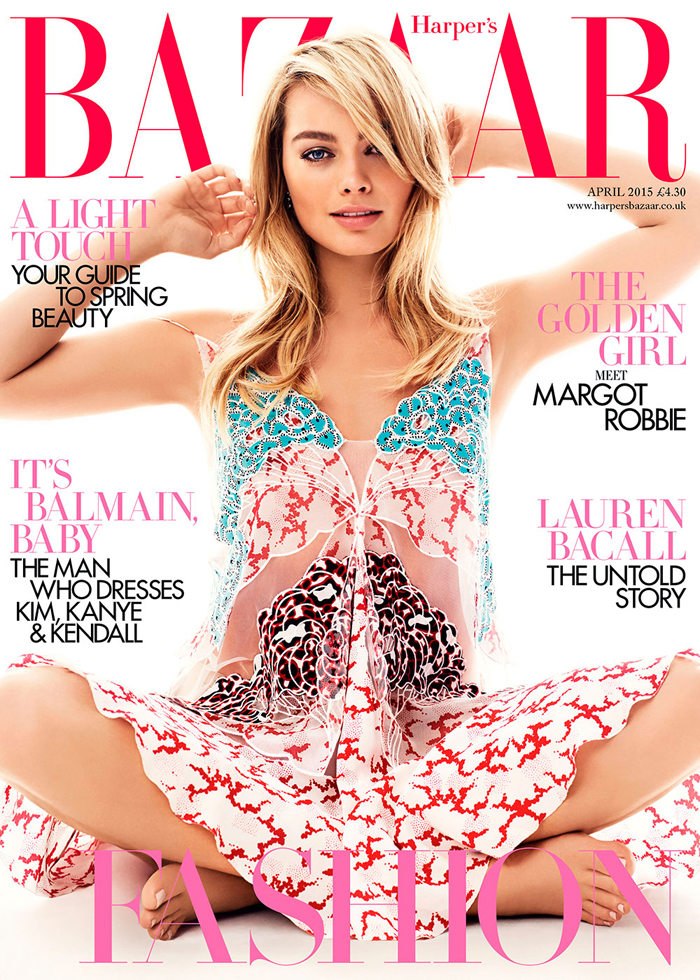 Margot Robbie covers the April issue of Harper's Bazaar UK to promote Focus. This seems like a waste of a good cover for such a lame looking film, but I certainly don't mind seeing more of Margot. She's wearing a Stella McCartney dress on the cover that (surprisingly) isn't awful. Very springlike.
The interview (so far) isn't worth discussing. Margot mostly talks about stuff she's covered elsewhere, such as slapping Leonardo DiCaprio during her Wolf of Wall Street audition. You can read that stuff here. Margot's been doing the press rounds and taped an episode of The Graham Norton Show. The episode airs later today, and Margot talks about how she once endured an on-set, spaghetti-eating competition. FYI, this is a gross story:
"It's revolting but I did an eating competition to see who could eat the most in an hour. It was a bucket load. I was working on Neighbours at the time and they said, 'Lunch break's over, you've got to go to set,' and I couldn't move. The nurse had to be called and she gave me the stuff they give toddlers if they swallow poison. I projectile vomited 1.8 kilos of spaghetti and then skipped on to set – I felt fine."
[From The Graham Norton Show]
This is complete TMI, right? Graham Norton episodes can get a little messy, but this is more than what we usually see from the show. I don't know the context of Margot's answer, but anything involving projectile vomit speaks for itself. Some of y'all complain about Jennifer Lawrence's tendency to talk about farts and poop, but this is somehow worse.
Anyway. I don't know how Margot possibly stuffed 4 pounds of pasta into her stomach. Maybe she's exaggerating. I love pasta and never stick to just one serving, but 4 pounds really is a bucket full. Let's wash away that visual with this photo of Margot wearing a Valentino dress with overdone eyelet patterns. She looks exquisite.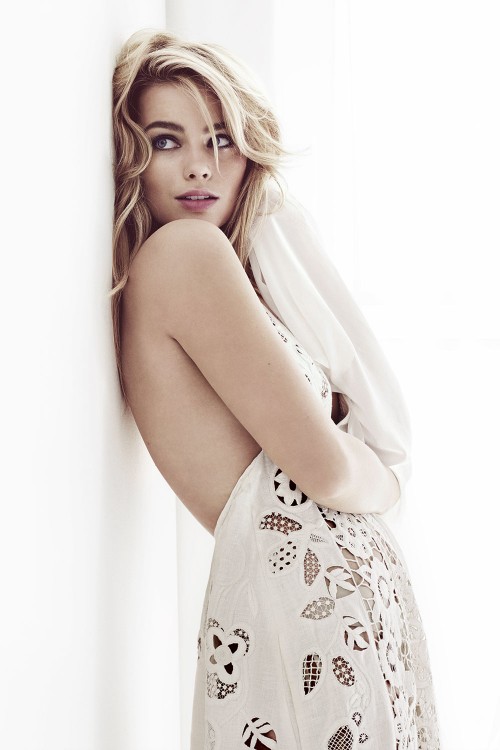 Here's Margot in NYC yesterday. This coat reminds me of Yeezus fashion.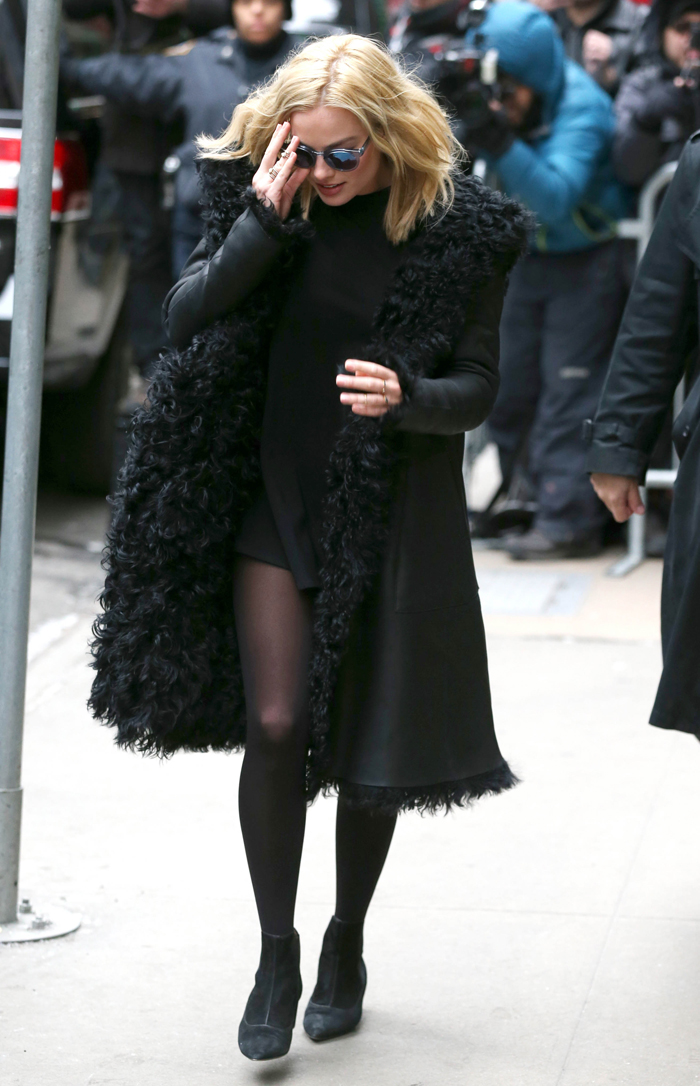 Photos courtesy of Fame/Flynet & David Slijper/Harper's Bazaar UK