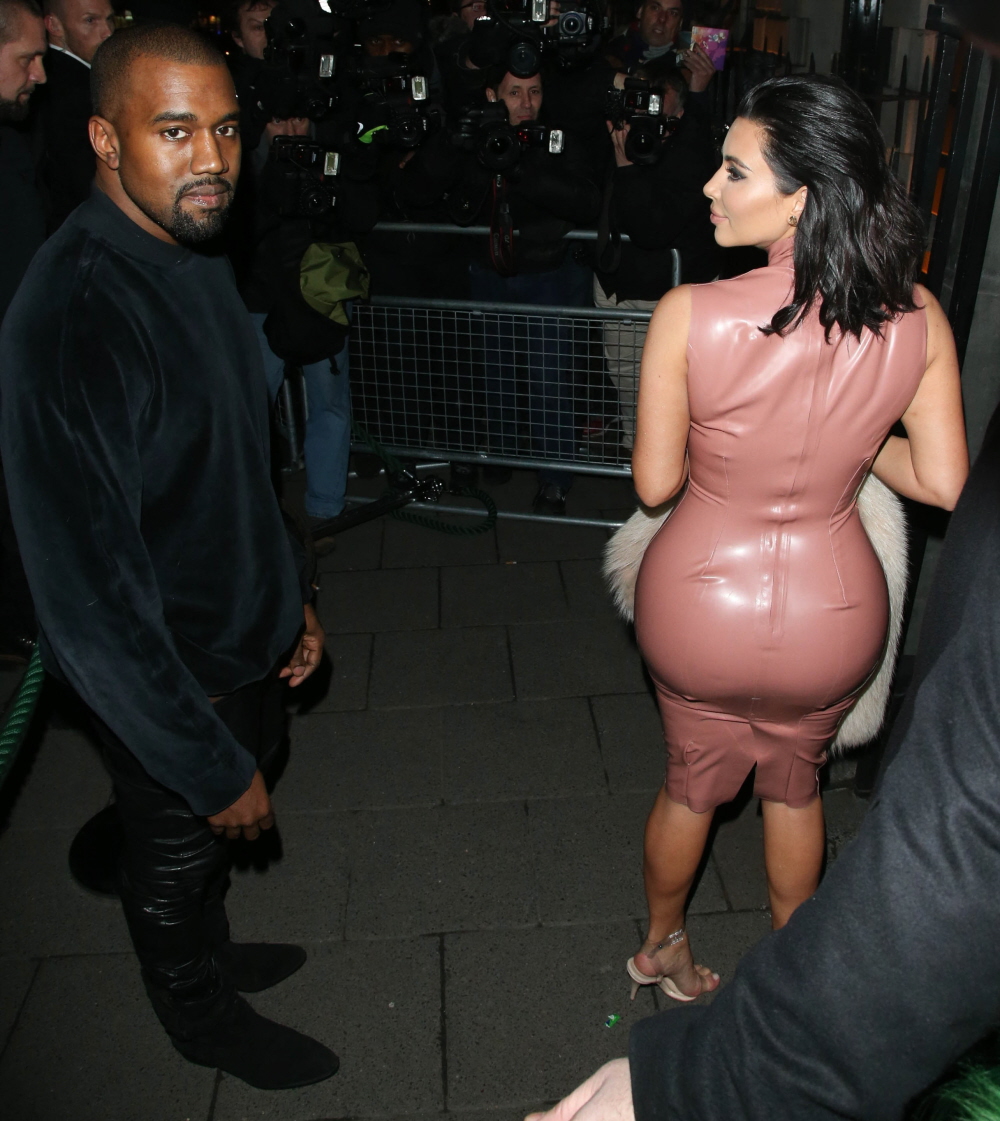 Here are some photos of Kim Kardashian and Kanye West out and about in London last night. They were pretty busy on their last night in London – they went out to eat, they stopped by a studio, and they met up with friends. As for Kim's pink leather/vinyl ensemble… eh. I actually don't think she looks terrible. The dress is too tight, obviously, and she looks like a tightly rolled-up piece of ham. But, IMO, it's not flat-out awful. Even the butt shots were somewhat flattering. Meanwhile, there are about a million pieces of Kardashian-West news, so let's do a list!
*You know how the Kardashian family scored a $100 million deal with E! for four more years of reality shows and red carpet hosting? Well, according to Page Six, Kris Jenner got so much money for her family by threatening to walk. An insider says: "This has been in the works for almost a year. Kris is a fierce negotiator . . . She was playing major hardball and threatening to leave." And E! decided that they needed the Kardashians.
*Liam Gallagher tweeted his disapproval of Kanye's BRIT Awards performance, writing: "Kanye West. Utter S–t. LG x…@kanyewest …And you're a million miles away from College Dropout. That's artistry. LG x". Liam had previously been complimentary towards Kanye's work, praising Yeezus to the hilt.
*YEEZUS WEPT! Kanye did an interview with the BBC and he spoke about his recently deceased mentor Louise Wilson and he ended up weeping openly about her words of wisdom and her passing. Here's the video – skip ahead to about 25:30 to see the crying.
*Kanye's getting more active on Twitter (again!), which is good news for all of us, #NoDisrespectToBenAffleck. Yesterday, Yeezy was making amends all over the place, tweeting this:
I would like to publicly apologize to Beck, I'm sorry Beck.

— KANYE WEST (@kanyewest) February 26, 2015
I also want to publicly apologize to Bruno Mars, I used to hate on him but I really respect what he does as an artist.

— KANYE WEST (@kanyewest) February 26, 2015
Damn, bro! What do you have against Bruno Mars?!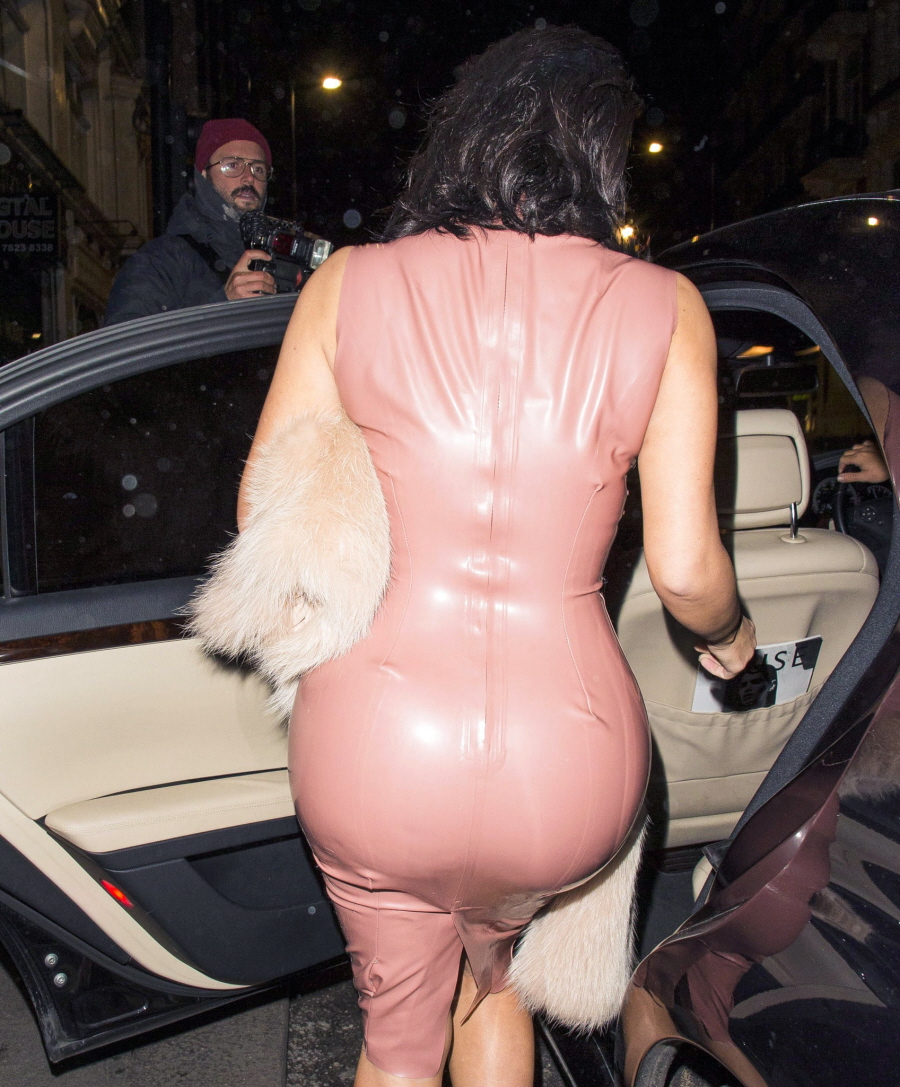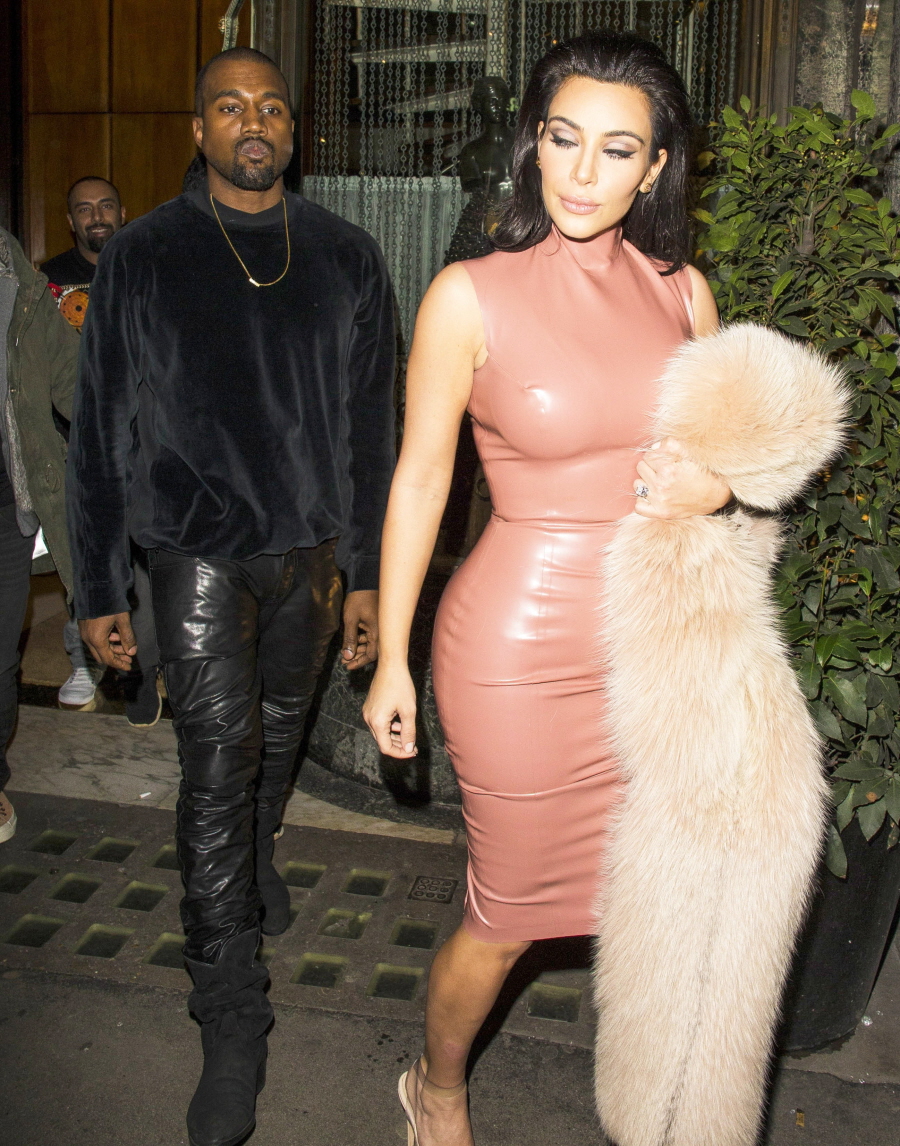 Photos courtesy of WENN, Fame/Flynet.