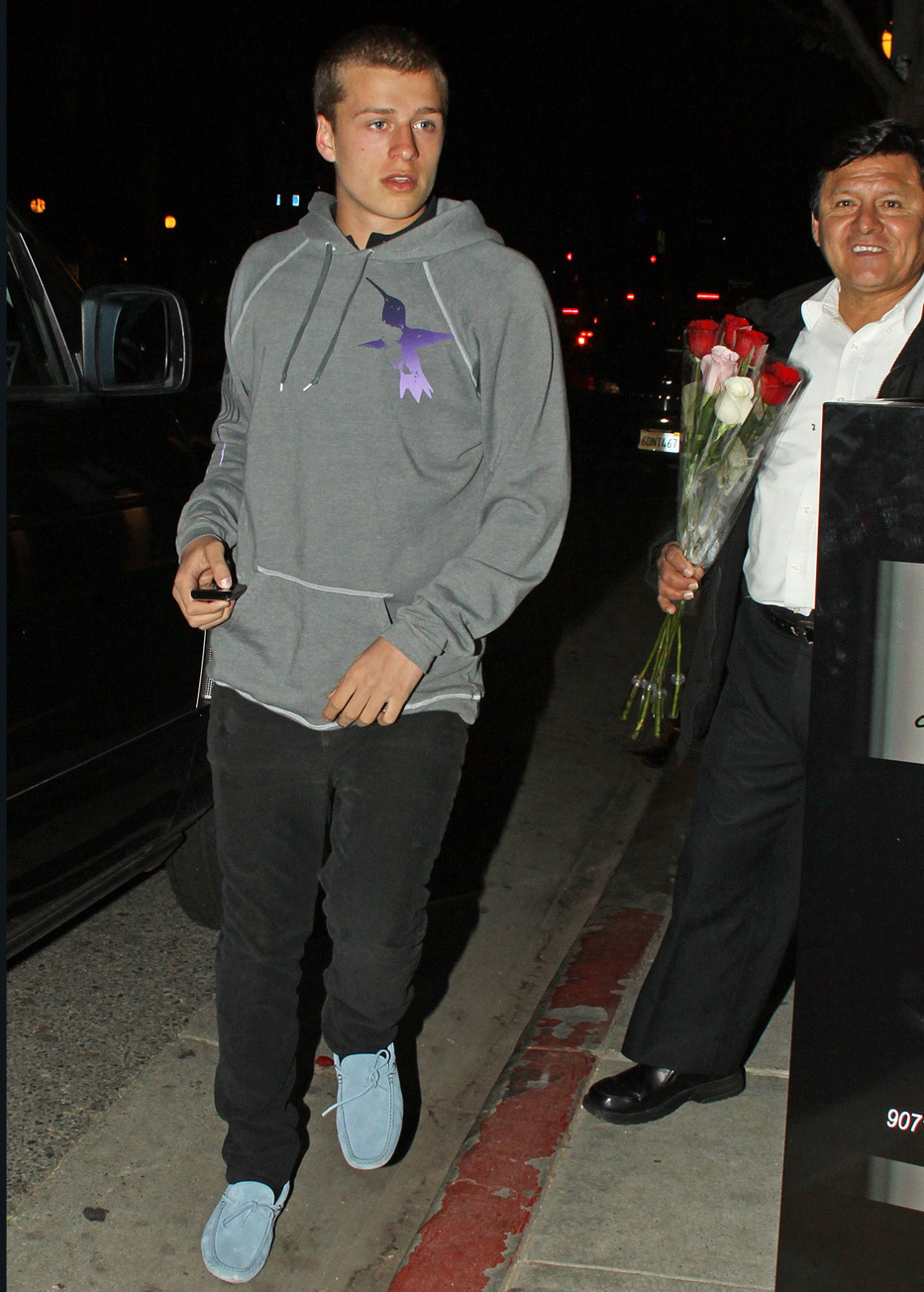 A month ago, we heard about an incident involving Paris Hilton's younger brother Conrad. At some point in 2014, Conrad went berserk on an international flight. He was screaming at passengers, he was threatening to kill people, he was calling everyone a "peasant." He tried to physically start several fights and at the end of the day, staff and passengers had to physically restrain him in his seat. Go here and here to read about what went down.
There was so much about this incident that bothered me. For one, it was an example of the very height of white male privilege. If Conrad Hilton had been a dark-skinned man or woman, the situation would have been handled so differently. Another problem? It seemed like the flight staff were focused merely on getting to their destination without having to make an unscheduled landing, even though this incident was enough to ground a plane. Hilton was going bonkers for HOURS mid-flight. And he admitted to all of it too, once the plane landed and he was detained and questioned by the FBI.
So, what's happening to Conrad Hilton long-term? I said that he should be considered a terrorist and thrown into jail for 25 years. But he has good lawyers and white skin, so he was able to work out a really generous plea deal:
It was only last month that a federal criminal complaint revealed that Conrad Hilton—brother of Paris—had perpetrated a 10-hour rage-a-thon aboard a trans-Atlantic jet. Now GQ can exclusively report that last week, Hilton entered into a plea agreement with prosecutors pleading guilty to one count of simple assault, i.e. "intentionally using a display of force that reasonably caused a person to fear immediate bodily harm." According to the plea agreement exclusively obtained by GQ.com, he faces a maximum sentence of six months' imprisonment followed by a year of supervised release and a fine of $5,000.
SERIOUSLY?! One count of assault? Six months in prison? A minor fine? WHAT. THE. HELL. I can't believe the federal prosecutors agreed to this kind of stupid deal. It just makes them look like they're bending over backwards to protect this violent punk.
GQ has a lengthy write-up of everything that went down on the plane too – go here to read. They spoke to several passengers and staffers, plus they quote at length from criminal complaint.
Photos courtesy of PCN, Getty.